AI's Threat to Porn Stars: Privacy & Copyright Infringement
September 17, 2023 by Lucy.
The rise of artificial intelligence (AI) has significantly altered various sectors, not least of which is adult entertainment. While AI innovations have revamped how adult content is produced and accessed, they also raise unsettling questions about the invasion of privacy and infringement of rights for porn stars. This article delves into the ethical and legal challenges posed by AI's growing presence in the adult film industry.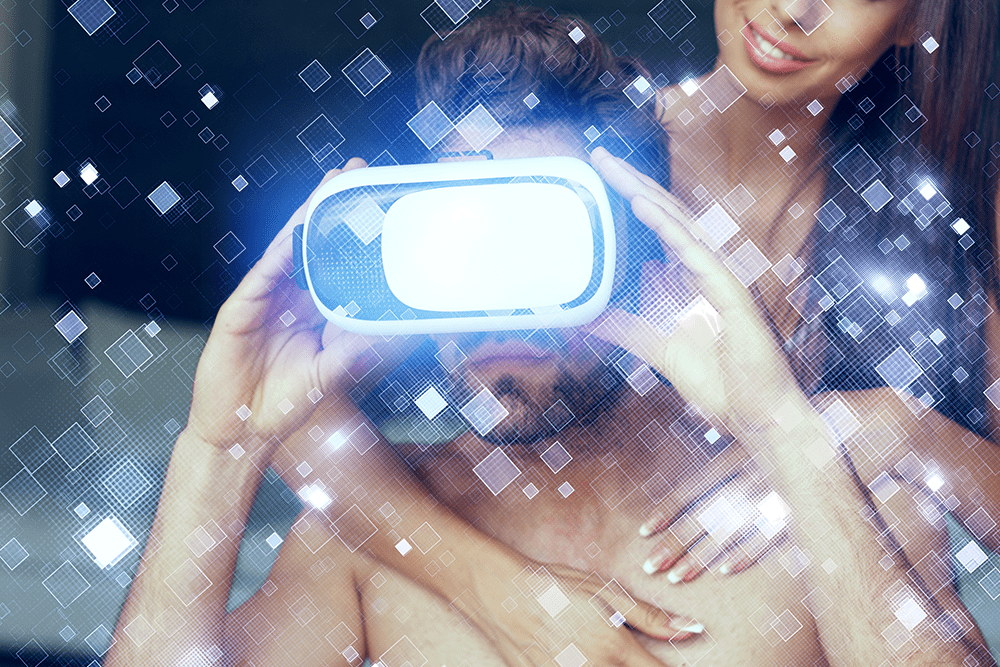 The Onslaught of Deepfakes
Emerging AI technologies, including deepfakes and CGI, are significantly influencing adult content production.
Deepfakes
, AI-driven videos that superimpose the face of one individual onto another's body in videos, have emerged as a controversial topic. Initially considered a potential tool for filmmakers, deepfakes have now infiltrated the porn industry. With this technology, it is possible to seamlessly port someone's likeness into explicit scenes without permission. Regrettably, porn stars are frequent victims, resulting in fabricated videos that depict them in acts they never authorized.
Privacy and Consent Concerns
A critical concern stemming from AI's role in adult entertainment is the breach of privacy and informed consent. Deepfake technology enables the creation of unauthorized explicit material featuring individuals, putting porn stars at heightened risk for reputational harm, emotional turmoil, and harassment. This not only violates their rights but also strips them of agency over their own image and story.
Defending Porn Stars' Rights: Law's New Frontiers
Legal experts suggest that current copyright laws are ill-equipped to handle this new form of infringement. While an individual may own the rights to their performance, the alteration and distribution of deepfakes muddy the waters of ownership. To address the infringement on porn stars' rights, several measures must be taken:
Legislation and Regulation: Clear laws and guidelines must be established by governments and regulatory bodies to target deepfake technology and eliminate its use in non-consensual explicit content. Introducing penalties can deter potential offenders.
Platform Accountability: Websites hosting adult content should actively identify and remove unauthorized deepfake material. Strong content moderation and encouraging user reports are vital.
AI Detection Tools: Using AI-driven tools to recognize and eliminate deepfake content is key to curbing its proliferation online.
Supporting Porn Stars: It's essential to equip porn stars with resources to defend their rights and pursue legal remedies. Quick takedown mechanisms and access to counseling can help mitigate the emotional impact on victims.
Furthermore, the issue of consent is paramount. "No one should have their likeness used without explicit permission, especially in such intimate scenarios," states Aria Montgomery, a legal expert on digital rights.
Tech Industry's Response
Major tech companies and platforms are attempting to combat the spread of deepfakes. From detection algorithms that identify manipulated videos to stricter content guidelines, the tech industry is taking steps to protect individuals from these violations.
Looking Forward
As AI continues to evolve, so too must our understanding of its implications and our strategies for navigating its challenges. The invasion of privacy and copyright infringement currently faced by porn stars is a testament to the broader issues we must address as AI becomes more integrated into our daily lives.
In summary, artificial intelligence has brought significant advances to various industries. However, Deepfake technology and AI-generated content have exacerbated concerns about privacy and consent in the porn industry. To safeguard their rights and privacy, a joint effort from governments, content platforms, technology developers, and the adult entertainment community is paramount. Actions must be taken to ensure the ethical integration of AI in adult entertainment, upholding the rights and dignity of everyone involved.