Introduction
Experience the exhilarating blend of color and pleasure with this masterfully crafted ombré dildo. Its colors flow seamlessly from a rich deep purple at the apex, transitioning to a vibrant hot pink at the base, exuding an enticing visual appeal.
Crafted from TPE material, this captivating toy offers a truly authentic experience. Its soft, flesh-like texture, coupled with a firm flexibility, contours perfectly to your body. Just like the real deal, it bends and moves with your every motion, ensuring optimal pleasure at every turn.
The substantial shaft is bound to leave you breathless, with realistic vein textures designed to enhance stimulation. Coupled with its squeezable, life-like balls, this dildo guarantees a fully immersive and satisfying experience.
What sets this toy apart, however, is its robust suction cup base. It provides the freedom you need to explore other tantalizing sensations with your hands while ensuring stability. With this sensational ombré dildo, you can let your fantasies run wild and let pleasure take control.
Don't just settle for ordinary, step into the extraordinary with this big, bold, and beautifully multi-colored dildo. Its unique features and vibrant aesthetics are designed to add an exciting element to your intimate moments, promising a pleasure experience like no other. This ombré dildo isn't just a toy; it's an adventure waiting to happen. So why wait? Start your journey of pleasure today with this remarkable piece of pleasure artistry.
Features
• Flexible, purple-to-pink ombré-colored dildo
• Firm, yet flexible enough to move with your body
• Girthy shaft with realistic balls & phallic hea
• Powerful suction cup base for hands-free play
• Made from fleshy-feel TPE rubber
• Waterproof, completely submersible
Parameter
Material:
TPE/TPR/Elastomers
Colors:
Multi-Color, Pink, Purple
Length:
7.5"/19cm long, 1.65"/ 4.19to 2.5"/6.35 wide, insertable up to 5.25"/13.335
Waterproof: Waterproof

Standard Configuration
1x Adam & Eve First Blush 7.5 Inch Dildo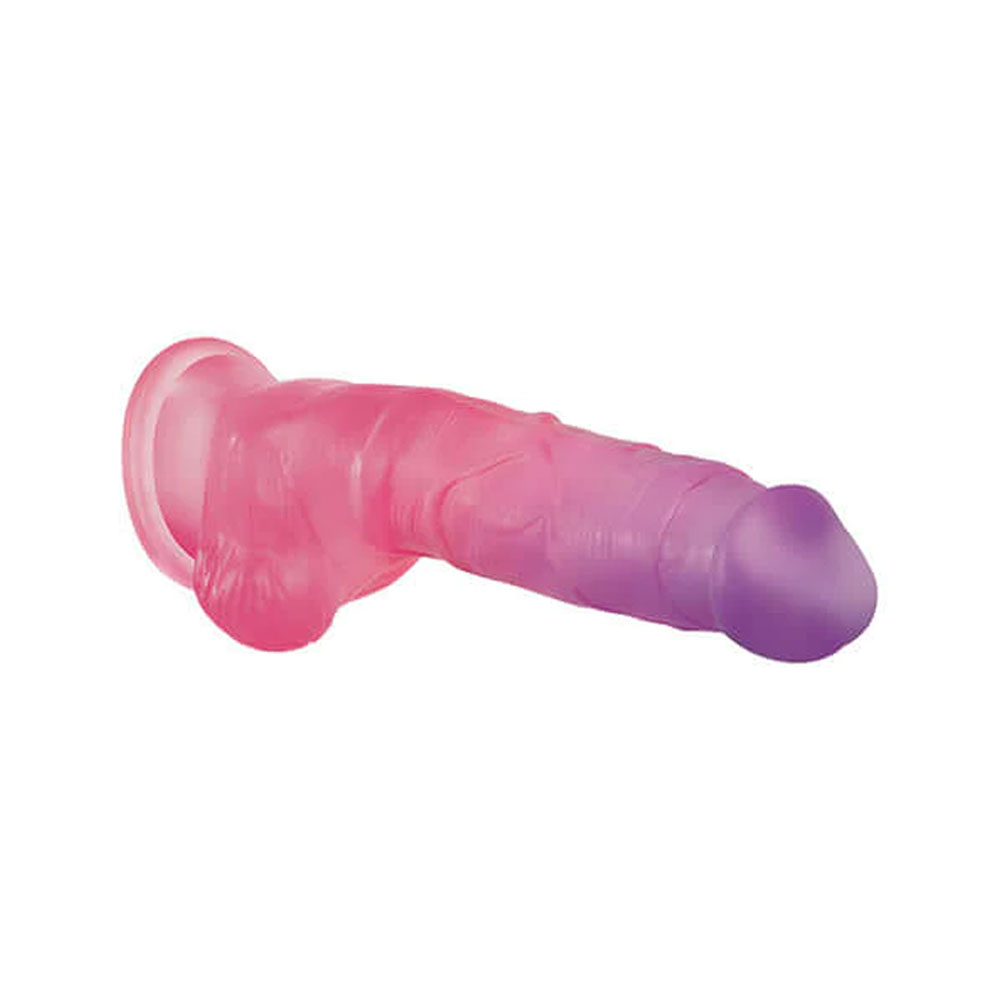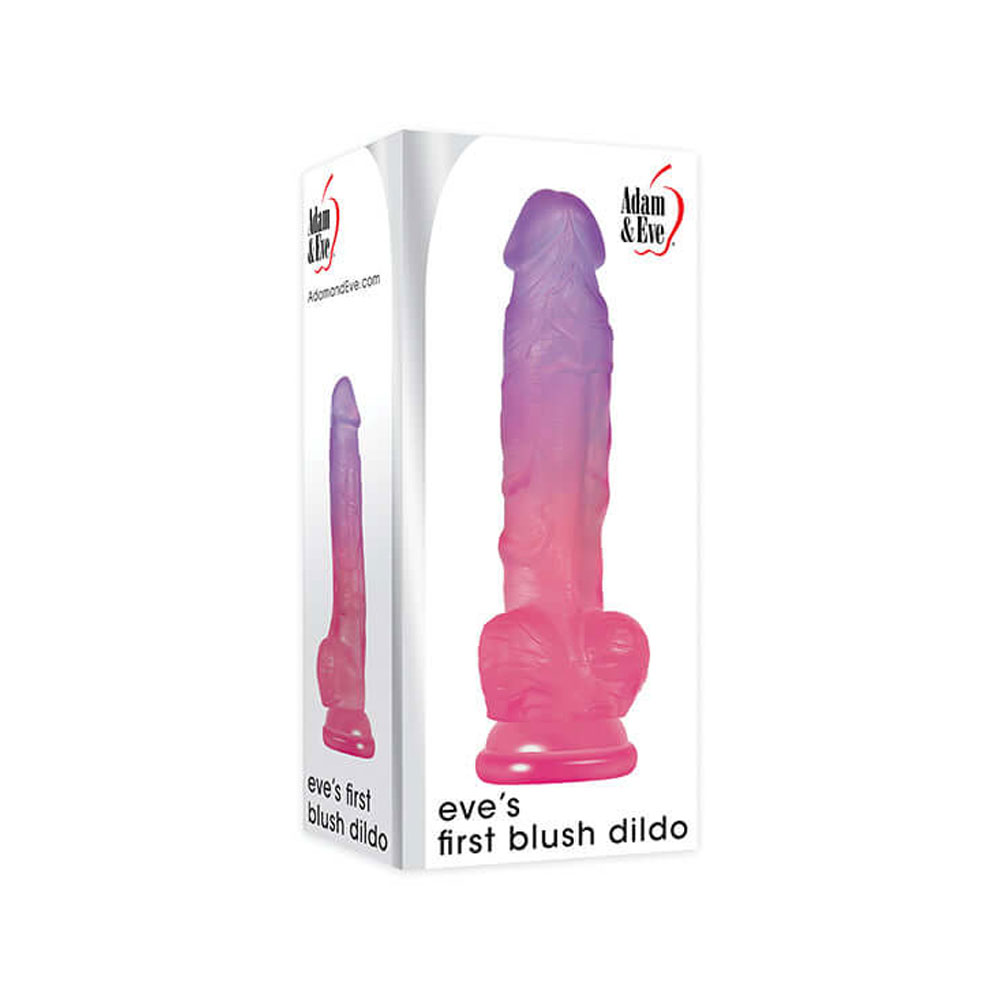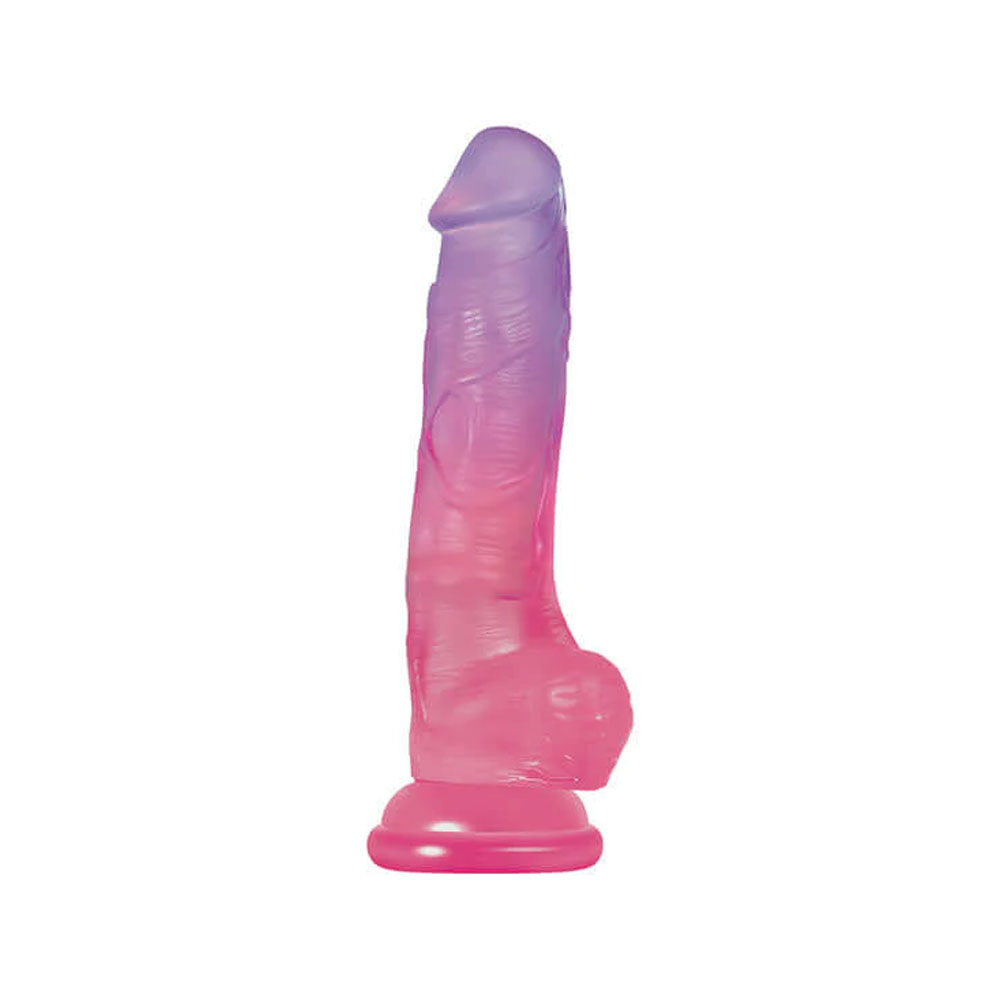 GUARANTEE
1-Year Product Guarantee. If DOA(Dead On Arrival), please contact us within 72 hours of delivery.