Tentacle Dildo Tease: Ultimate Selection
March 31, 2023 by Mency.
Embark on a fascinating journey into the world of tentacle dildos, where imagination and pleasure intertwine. This article introduces you to these unique adult toys, inspired by the depths of the ocean and the mysterious creatures within. Whether you're a curious adventurer or a seasoned enthusiast, our comprehensive guide will provide invaluable insights into selecting the perfect tentacle dildo for your desires. Join us as we explore the captivating realm of underwater fantasies and unlock the secrets to uncharted pleasures and unforgettable intimate moments.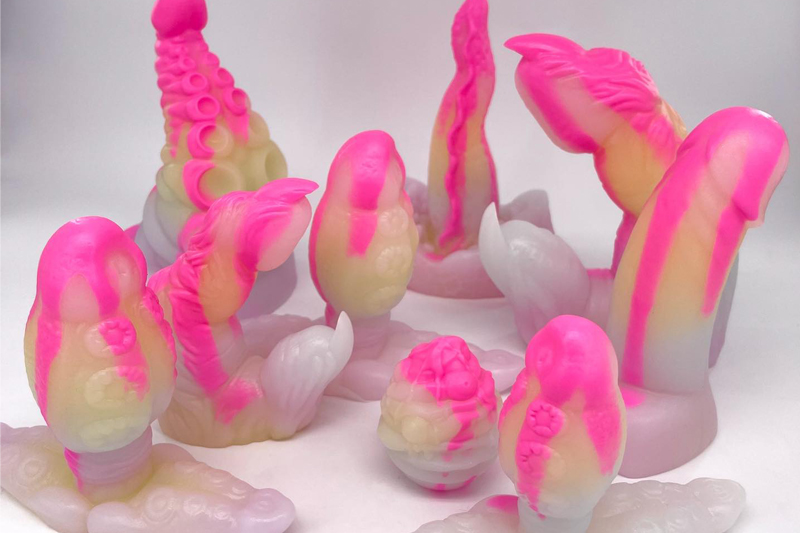 First, what is Tentacle Dildo indeed?
A tentacle dildo is an innovative and intriguing adult toy inspired by the mysterious and enthralling world of underwater creatures, specifically the tentacles of various marine life such as octopuses and squids.
These uniquely designed dildos not only offer a visually appealing aesthetic but also provide a distinct and thrilling sensual experience. Their texture and form are carefully crafted to resemble the natural undulations and suction cups found on tentacles, which can stimulate various erogenous zones in novel and exciting ways.
As a result, tentacle dildos have garnered a loyal following among those who wish to explore their fantasies and indulge in adventurous intimate play.
Crafted from body-safe materials like silicone, these dildos are designed to cater to a wide range of preferences, desires, and experience levels. The allure of the tentacle dildo lies in its ability to transport users to a realm where reality and imagination merge, offering a truly unique and unforgettable sensual encounter.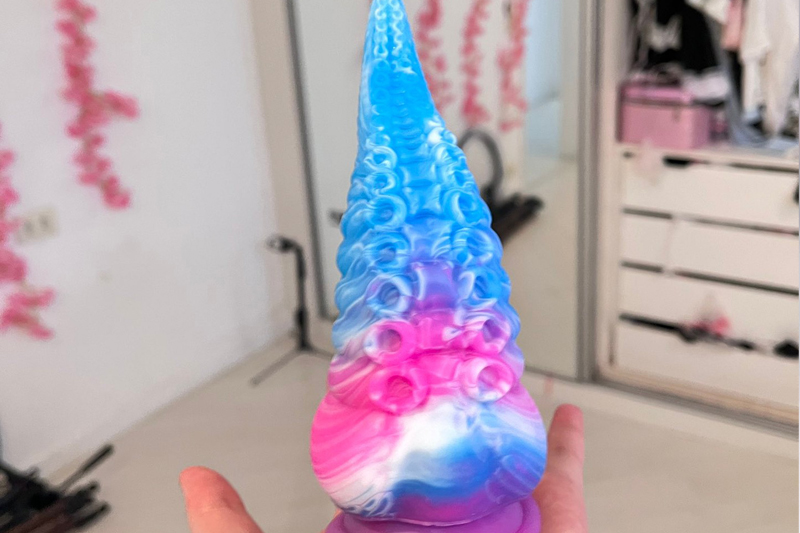 The characteristics of tentacle dildos:
1. Unique design: Tentacle dildos are inspired by the natural shapes and textures of marine creatures such as octopuses and squids, resulting in a distinct and eye-catching appearance.
2. Textured surface: These dildos often feature undulating ridges, bumps, or suction cups that provide added stimulation during use, enhancing the overall sensual experience.
3. Versatility: Tentacle dildos cater to a wide range of preferences, desires, and experience levels, making them suitable for both beginners and seasoned toy users.
4. Body-safe materials: Typically made from high-quality, non-toxic materials like silicone, tentacle dildos prioritize user safety and hygiene.
5. Easy to clean: The non-porous nature of materials like silicone ensures that tentacle dildos are easy to clean and maintain, promoting a hygienic and enjoyable experience.
6. Harness compatibility: Some tentacle dildos are compatible with harnesses, offering versatility for various intimate encounters.
7. Suction cup base: Many tentacle dildos come with a strong suction cup at the base, allowing for hands-free play and added stability.
8. Variety of sizes and colors: Tentacle dildos are available in an array of sizes, lengths, and girths to accommodate different preferences, as well as a diverse selection of colors to suit individual tastes.
9. Fantasy appeal: These dildos tap into the realm of underwater fantasies and the allure of the unknown, providing a unique and adventurous experience for users.
10. Temperature-responsive: Some tentacle dildos can be warmed or cooled to enhance the sensory experience during intimate play.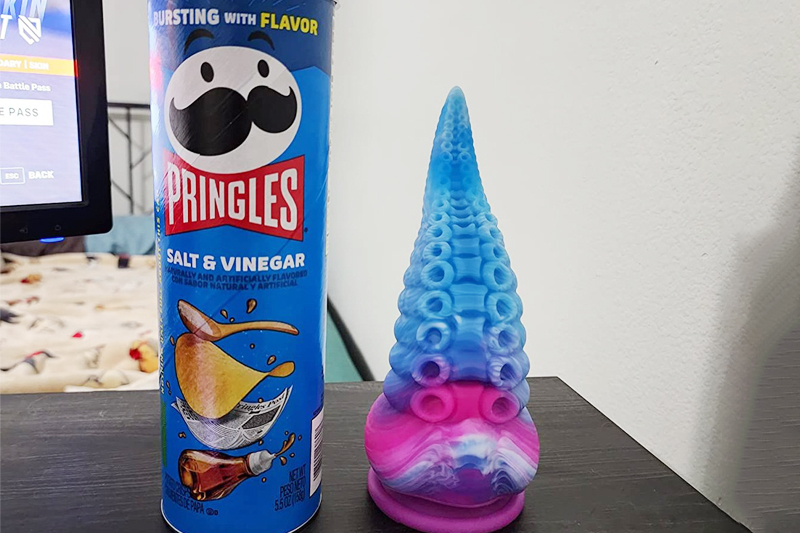 So if you are interested in tentacle dildo and want to try it, how do you choose the one that suits you best? Here are some points for your reference:
Material
When selecting a tentacle dildo, prioritize body-safe materials like silicone, which is non-toxic, non-porous, and hypoallergenic. Silicone is soft, flexible, and easy to clean, ensuring a safe and enjoyable experience. Avoid dildos made from materials that may contain harmful chemicals, such as phthalates.
Size and shape
Tentacle dildos come in various sizes, lengths, and girths to accommodate different preferences. If you're new to using dildos, it's recommended to start with a smaller and slimmer design to ensure comfort and ease of use. As you become more comfortable and experienced, you can gradually explore larger and more intricate shapes.
Texture
One of the defining features of tentacle dildos is their unique textures, such as undulating ridges, bumps, or suction cups. Consider your personal preferences and sensitivity when choosing a dildo with the right texture. If you're new to textured toys, you may want to start with a smoother, more subtle design before venturing into more pronounced textures.
Flexibility
Some tentacle dildos are more flexible than others, which can affect the overall experience during use. Depending on your preferences, you may want a more rigid dildo for firm pressure and stimulation or a softer, more flexible option that can easily conform to your body's contours.
Color and aesthetic appeal
Tentacle dildos are available in a variety of colors and designs, allowing you to select a toy that aligns with your personal taste and fantasies. Consider the visual appeal of the dildo, as this can enhance the overall experience and create a more immersive, fantasy-driven encounter.
Harness compatibility and suction cup base
If you plan to use your tentacle dildo with a harness or desire hands-free play, ensure the dildo is harness-compatible and features a strong suction cup base. These features provide versatility and stability during your most passionate moments.
Conclusion
Selecting the perfect tentacle dildo in Venusfun involves considering factors such as material, size, shape, texture, flexibility, aesthetic appeal, and compatibility with harnesses and suction cup bases. By taking the time to assess your preferences and desires, you can choose a tentacle dildo that will not only fulfill your fantasies but also provide a safe and enjoyable experience. Embrace the depths of the unknown and indulge in the captivating world of tentacle dildos, where imagination and pleasure merge to create unforgettable intimate moments.