Dive into John Holmes 12 Inch Realistic Dildo
April 14, 2023 by Mency.
The adult toy industry has flourished over the years, providing pleasure-seekers with a plethora of products designed to cater to their most intimate desires. Among these offerings, realistic dildos have gained significant popularity, with countless enthusiasts yearning for authentic experiences. In this article, we delve into the world of the John Holmes 12 Inch Realistic Dildo, examining its features, materials, and the overall experience it provides in an in-depth review.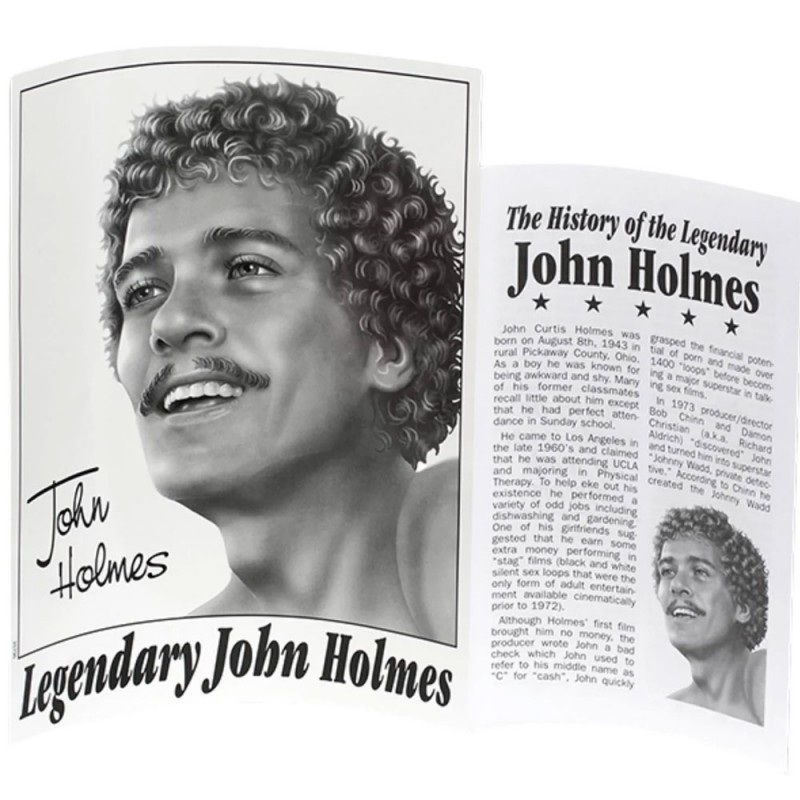 The Man Behind the Legend-John Holmes
John Holmes, born John Curtis Estes on August 8, 1944, was a prominent American adult film actor during the 1970s and 1980s. With an extensive career spanning over two decades, Holmes appeared in more than 2,500 films, earning him the moniker "The King of Porn." He was most renowned for his impressive endowment, which contributed significantly to his fame and enduring appeal.
Holmes's career began in the early 1970s when he was discovered by a professional photographer. His entry into the adult film industry was a turning point, as he quickly gained recognition for his exceptional physical attributes and charismatic on-screen presence. His stardom earned him the opportunity to work with numerous leading adult film production companies, making him one of the most sought-after performers of his time.
In addition to his work in the adult film industry, Holmes became a pop culture icon, with his persona being referenced in various forms of media, including movies, television shows, and music. Despite facing numerous personal struggles and controversies throughout his life, Holmes remains a symbol of raw sexual energy and allure that still captivates audiences today.

Design and Materials: A Masterpiece of Craftsmanship

The John Holmes 12 Inch Realistic Dildo is a meticulously crafted tribute to the legendary adult film star. Made from high-quality, body-safe TPE materials, this lifelike dildo boasts a striking resemblance to Holmes's most prized asset. The soft, supple material not only looks realistic but also feels incredibly similar to human skin, providing an authentic experience for users.

With its impressive 12-inch length and substantial girth, the John Holmes dildo is designed for those who crave a more intense and fulfilling experience. Its veined texture, pronounced head, and realistic balls offer an unmatched level of detail, further enhancing the sensations during use. The dildo's firm yet flexible structure allows for comfortable insertion and maneuverability, ensuring that each encounter feels as natural as possible.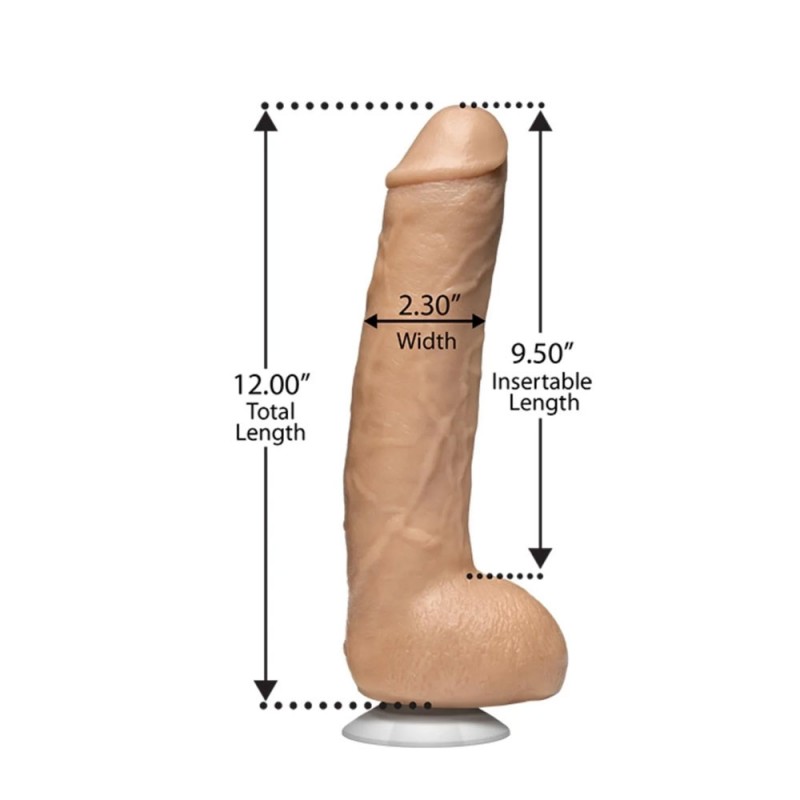 Compatibility and Versatility: Endless Possibilities

The versatility of the John Holmes 12 Inch Realistic Dildo makes it a valuable addition to any adult toy collection. Its sturdy suction cup base allows for hands-free play, providing endless possibilities for solo or partnered pleasure. The suction cup is designed to adhere to most smooth surfaces securely, enabling users to experiment with various positions and scenarios.

Additionally, this extraordinary dildo is compatible with a variety of harnesses, making it suitable for use in strap-on play. Its compatibility with harnesses and other accessories ensures that users can explore an extensive range of erotic experiences, pushing the boundaries of their fantasies.

Experience and Sensation: Fulfilling Your Wildest Dreams

The John Holmes 12 Inch Realistic Dildo offers users an unparalleled experience, with the toy's attention to detail and realistic feel evoking the sensation of being with the legendary John Holmes himself. The dildo's substantial size and girth cater to those who desire a more filling and intense experience, while its textured surface enhances stimulation and arousal.

While beginners may find the John Holmes dildo to be a bit intimidating, it's important to note that using ample lubrication and taking it slow can lead to an enjoyable experience for those who are up for the challenge. Regardless of one's level of experience, the John Holmes 12 Inch Realistic Dildo is a fantastic option for anyone seeking a realistic, sizeable experience.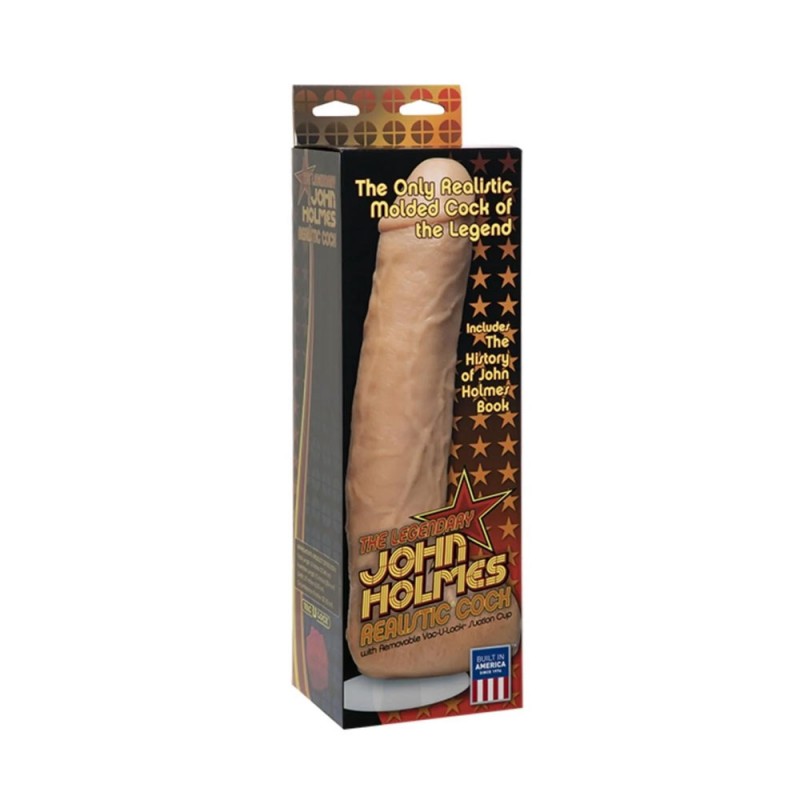 Cleaning and Maintenance: Prolonging the Lifelike Feel

Proper care and maintenance are crucial to ensure the longevity and preservation of the lifelike feel of the John Holmes 12 Inch Realistic Dildo. Cleaning the toy is a simple process: wash it with warm water and mild soap or a designated toy cleaner after each use. Thoroughly rinse the dildo and allow it to air dry before storing it in a clean, dry place away from direct sunlight.

To maintain the toy's supple texture and prevent damage, it's recommended to use water-based lubricant.
If you are also interested in other types or sizes dildos, visit venusfun.com for an extreme experience! Another fantacy article about Anton Harden 11 Inch Dildo is here.