The Allure of Porn Star Realistic Dildos
April 21, 2023 by admin.
The Allure of Porn Star Realistic Dildos
The world of adult toys is constantly evolving, offering new and innovative products to cater to a diverse range of desires and preferences. One such product is the porn star realistic dildo, a unique and exciting option for those looking to elevate their intimate experiences. In this article, we will explore the key differences between porn star dildos and traditional dildos, as well as highlight some popular porn star dildo products that have gained significant attention in the market.
The Difference Between Porn Star Dildos and Ordinary Dildos: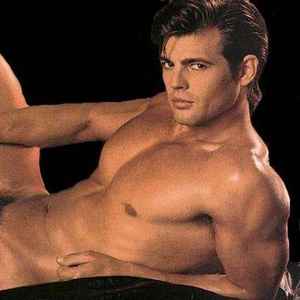 1. Design and Detail: One of the primary differences between porn star dildos and ordinary dildos is their design. Porn star dildos are meticulously crafted to mimic the appearance and feel of a specific adult film star's genitals, providing an incredibly lifelike and authentic experience. These products often include intricate details such as veins, textures, and color variations that closely resemble the real thing, whereas ordinary dildos may have a more generic or simplified design.
2. Material: While both porn star dildos and traditional dildos can be made from body-safe materials like silicone or TPE, the former often utilizes dual-density technology to provide a more realistic feel. This technology involves combining a firm inner core with a softer outer layer, closely mimicking the feel of human flesh. In contrast, ordinary dildos may be made from a single-density material, resulting in a less realistic experience.
3. Collectability and Novelty: For fans of adult entertainment, porn star dildos offer a unique opportunity to own a piece of their favorite performer's anatomy. This collectible aspect adds an element of novelty and excitement to the experience, setting porn star dildos apart from their more generic counterparts.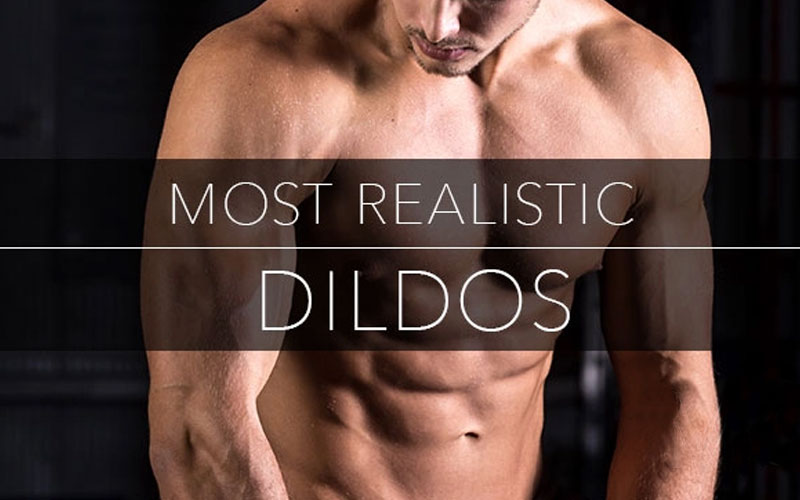 Popular Porn Star Dildo Products:
Several porn star dildos have gained popularity and recognition in the adult toy market. Here are a few notable examples:

1. Fleshlight's Fleshjack Boys: Fleshlight, a renowned brand in the adult toy industry, offers a collection of porn star dildos under their Fleshjack Boys line. These products are molded from popular adult film stars like Brent Corrigan, Pierre Fitch, and Boomer Banks, providing fans with an incredibly realistic and immersive experience.
2. Doc Johnson's Signature Cocks: Doc Johnson is another well-known name in the world of adult toys, and their Signature Cocks series features a range of porn star dildos, including molds of stars like Rocco Siffredi, Chad White, and Manuel Ferrara. These dildos boast an impressive level of detail, utilizing Doc Johnson's proprietary dual-density Ultraskyn material for a remarkably lifelike feel.
3. Kink.com's The Perfect Cock: The Perfect Cock series by Kink.com offers a selection of porn star dildos molded from some of the industry's top performers, such as Danny D, Colby Jansen, and Jessy Dubai. Crafted from high-quality silicone, these dildos feature a strong suction cup base for versatile and hands-free play.
Porn star realistic dildos offer a unique and exciting alternative to traditional dildos, providing fans with an authentic and lifelike experience that closely mimics their favorite adult film stars. By understanding the key differences between these products and exploring some popular examples, you can make an informed decision when selecting the perfect toy to suit your desires. Embrace the world of porn star dildos and elevate your intimate experiences to new heights of realism and pleasure.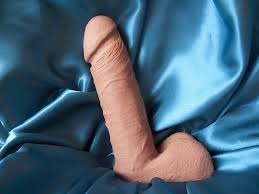 We will recommend some popular star items.
Introducing the legendary male adult film star's signature pleasure tool, allowing you to experience the sensations of Jeff Stryker's distinctively shaped 10-inch manhood anytime and anywhere you desire. This carefully crafted replica, complete with a suction cup base and compatibility with the Vac-U-Lock system, is modeled directly from Jeff's remarkably contoured and proportioned phallus.

Boasting unparalleled realism and exquisite attention to detail, this life-sized and anatomically accurate representation of the renowned adult actor's intimate asset is irresistible and ready for your touch. Fabricated from the ground-breaking and ultra-lifelike Ultraskyn material, you'll be hard-pressed to distinguish it from the real thing, even in low light or with your eyes shut.
The sturdy, rigid core of this 10 Inch Dildo pleasure device offers a distinct advantage, while the closest insertable section, situated 3 inches from the tip, provides authentic pliability, emulating the natural flexibility of Jeff's genuine endowment.
Jeff Stryker 10 Inch ULTRASKYN Dildo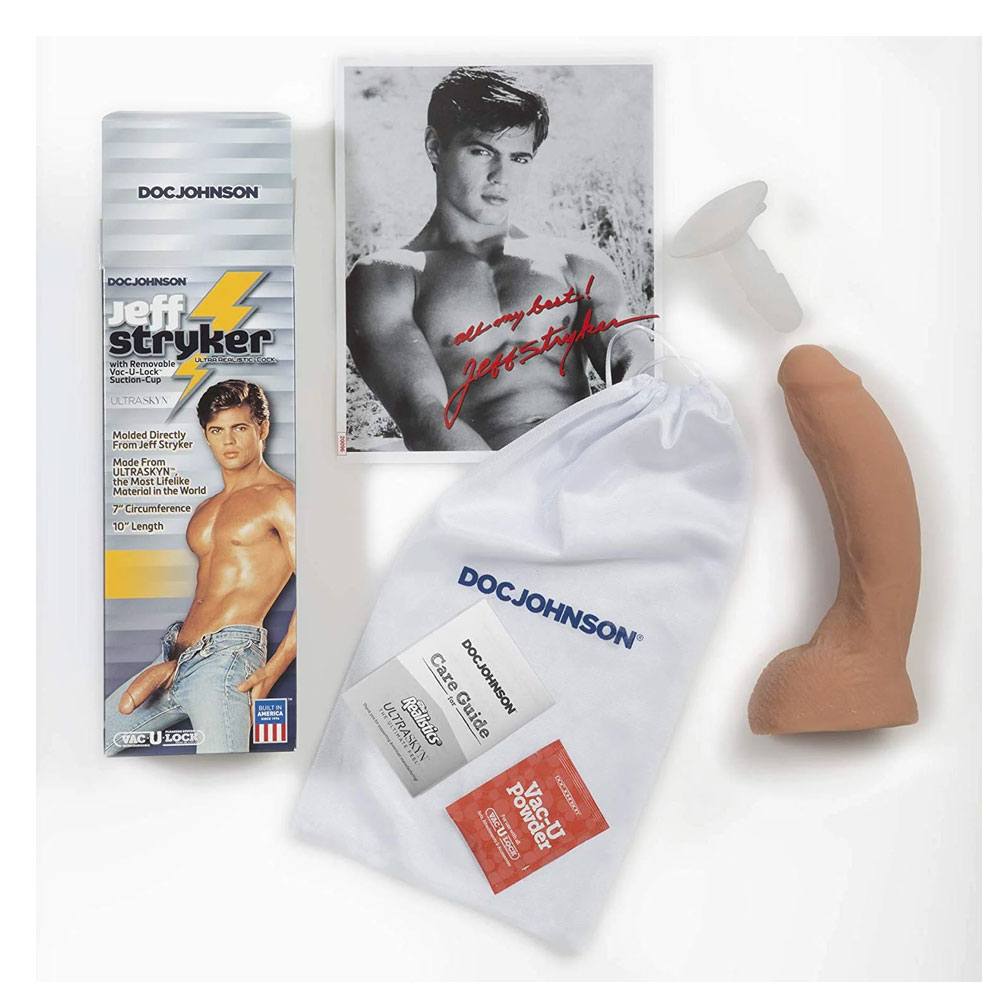 Experience your BBC porn star fantasies with Anton Harden's Signature Cock, a realistic replica of his shaft and throbbing veins, molded directly from his body. This 11-inch Dual Density UltraSkyn Vac-U-Lock Dildo with Adapter is the most authentic replication of Anton's cock and balls ever made. Bring your wildest dreams to life by playing his hottest scenes and becoming his co-star.
The Signature Cocks Anton Harden 11 Inch Dildo fits perfectly on any Vac-U-Lock Set or Accessory, making it an ideal addition to your strap-on harness. The Signature Cocks Vac-U-Lock Collection is designed to work seamlessly with most O-Ring Equipped Strap-On Harnesses, such as the Tantus Universal Vibrating Adjustable Velvet Strap-On Harness, which uses interchangeable rings of metal or rubber-like the Tantus Silicone O-Ring 6-piece Set. Handcrafted in the USA, this dildo is made of UltraSkyn, a patented material that perfectly mimics the unique feel of real skin and warms to body temperature. The Dual Density design features a soft, pliable exterior around a firm core for the most lifelike experience possible.
Doc Johnson Signature Cocks Anton Harden 11-Inch Dildo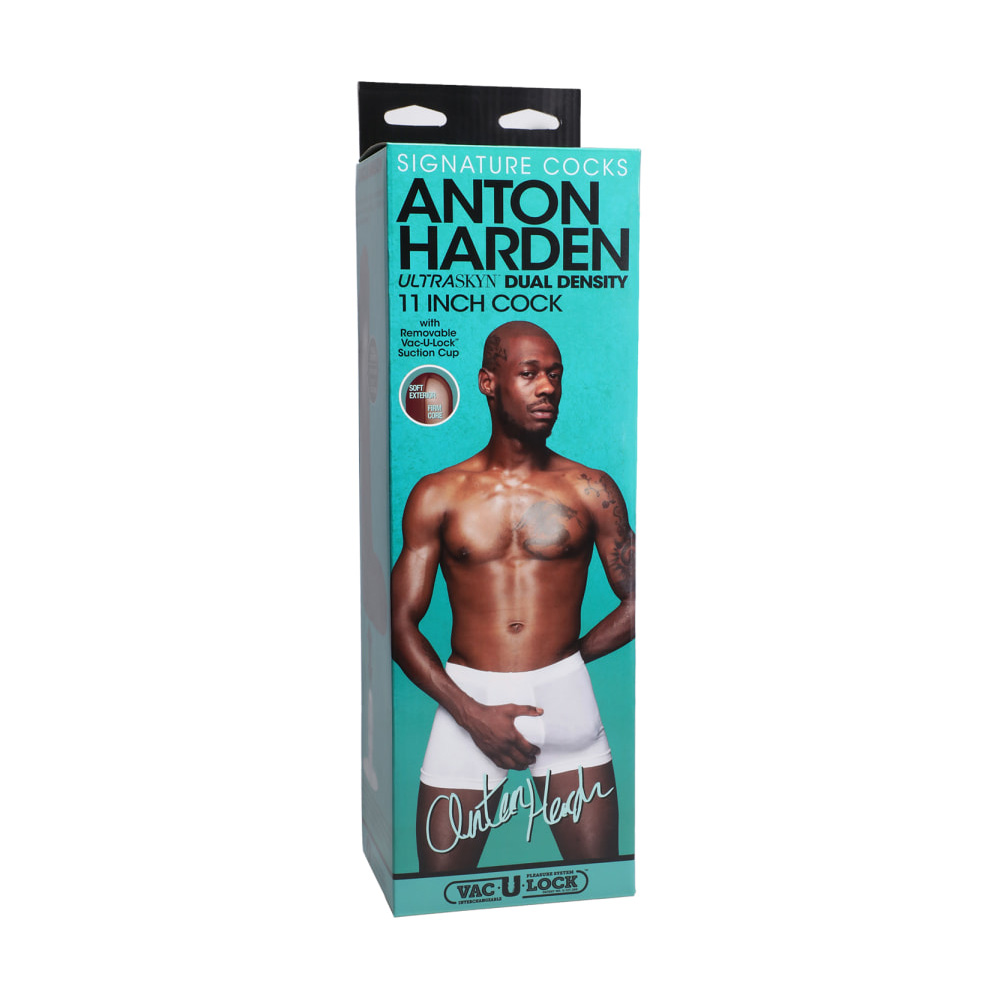 If you're looking for a new toy to take your pleasure to the next level, look no further than the Bam Realistic Dong. This impressive dildo is not for the faint of heart, but for those experienced in extreme sex play, it offers an experience unlike any other.
Crafted from FIRMSKYN material, this dildo is designed to provide greater intensity and pleasure with every thrust. Molded directly from the famously well-endowed porn star Bam, it boasts an incredible length of 13 inches and an extra thick shaft and head, providing a truly satisfying experience for those who crave a more extreme sensation.
The Bam Realistic Dong features textured veins along the shaft, offering added stimulation that will leave you breathless. And with a removable Vac-U-Lock suction cup base, this dildo is compatible with both Vac-U-Lock and O-ring harnesses, allowing you to explore a variety of positions and play styles.
Doc Johnson Bam Huge Realistic 13-inch Black Dildo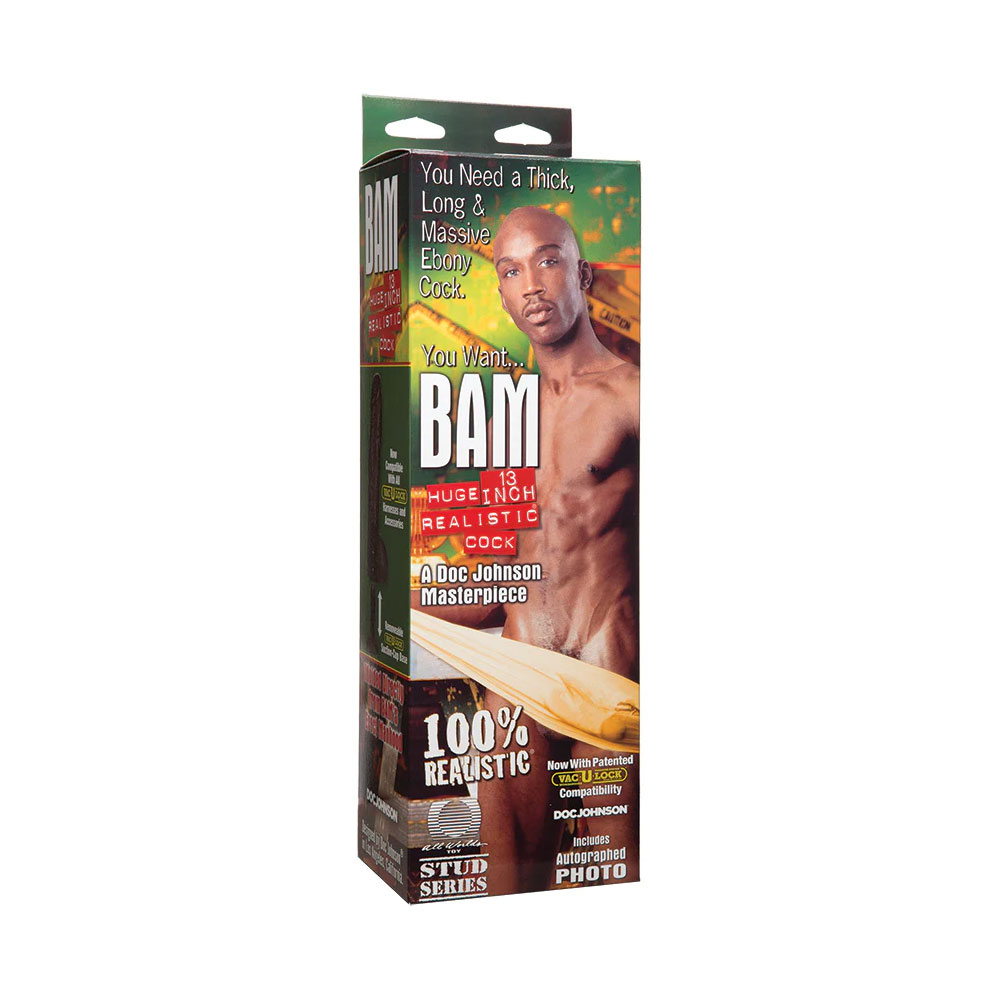 Welcome to meet your dream lover at Venusfun.com.