Experience Unmatched Pleasure: The Top 6 Porn Star Pocket Pussy for Men
June 28, 2023 by Winnie.
Do you find yourself enticed by a particular porn star who stirs your deepest desires? It's quite common! Ever wondered what it would be like to be intimate with your favourite adult film star? The ultimate way to elevate your solo pleasure sessions is with a pocket pussy molded from your favorite adult actress. In the realm of adult toys, the popularity of pocket pussies, especially those molded from famous porn stars, has seen a significant rise. Offering an intimate and realistic experience, these toys are designed to cater to a wide array of preferences.
This overview dives into the top 6 porn star pocket pussies that stand out for their quality, realism, and user ratings. From the intense texture of Stoya Destroya to the balanced feel of Jenna Jameson Lotus. Alexis Texas' Tornado and Tori Black's Torrid are well-known for their unique, high-intensity sensations. For stamina training, Nicole Aniston's Fit Fleshlight comes highly recommended. Janice Griffith's Eden completes the top-tier list, all providing a diverse range of sensations for an immersive experience.
Today, we're taking a close look at a genre of sex toys designed specifically for men: pocket pussies molded directly from famous porn stars.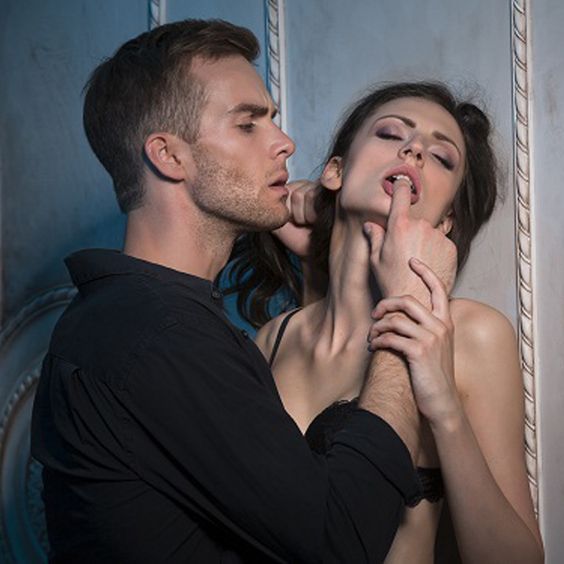 What is the Porn Star Pocket Pussy?
A porn star pocket pussy is a type of sex toy designed for men. It's created by taking an exact mold of the star's vaginal or anal area, including details like the labia and clitoris. These molds aim to provide you with a realistic sexual experience that emulates the feel of actual sexual intercourse with a particular porn star.
The process of creating these toys usually involves making a precise mold of the porn actress's private parts. This mold is then used to produce the toys from materials like silicone or patented substances such as Fleshlight's SuperSkin, which are designed to replicate the texture and feel of human skin. Some of these toys might also include internal textures or vibrating functions for additional stimulation.
This type of sex toy allows fans of specific adult entertainers to enjoy a more intimate and personal experience. By offering a tangible connection to their favorite stars, these devices aim to enhance fantasies and make solo play more enjoyable.
How to choose the great porn star pocket pussy?
Choosing the right porn star pocket pussy can dramatically elevate your experience. Here are a few tips to help you make a wise decision:
Favorite Star: Choose a model that's been molded from your favorite adult film star. This can make the experience more enjoyable and exciting.
Material: Look for high-quality materials such as silicone, TPE, or TPR. These materials are known for their lifelike feel and durability. Also, ensure they are phthalate-free for safety.
Texture: The internal texture of the toy can greatly impact your pleasure. Some models have unique textures to simulate the real feel of a vagina. Read descriptions and reviews to get an idea of what to expect.
Size & Weight: The size and weight of the toy can affect your comfort and pleasure. Consider your preferences and choose a size and weight that you'll be comfortable with.
Ease to Clean: Pocket pussies need regular cleaning to maintain hygiene. Look for models that are easy to clean. Some models have removable sleeves or are open-ended, which makes cleaning simpler.
Price: Finally, consider your budget. There's a wide range of pocket pussies at varying price points. More expensive doesn't always mean better, so balance the price with the features that are important to you.
Top 6 best pocket pussy for you!
1. A Journey into Pleasure Beyond Reality: Stoya Destroya
An explorer of sensual pleasures, standing at the entrance of a tantalizing journey molded directly from Stoya, the illustrious adult film star. The Stoya Destroya Fleshlight, an uncanny replica of Stoya's intimate anatomy, offers you an exclusive key to unlock a realm of unmatched carnal delights. On the outside, the toy is encased in a sturdy, discreet casing that resembles a flashlight for privacy and ease of use. The real magic lies within - the interior is molded from super-soft, body-safe material that mimics the feel of human skin. It's a secret pleasure palace disguised as an everyday object, just like the hidden, unexplored desires that lie within all of us.
Once inside, your journey becomes a roller-coaster ride of pleasure. The Stoya Destroya's complex interior structure, filled with an irresistible array of ridges, nubs, and constrictions, takes you on an exploration of intense stimulation, reminiscent of Stoya's passionate performances. Each glide into the chamber sends waves of pleasure through your body, building up to a mind-blowing climax.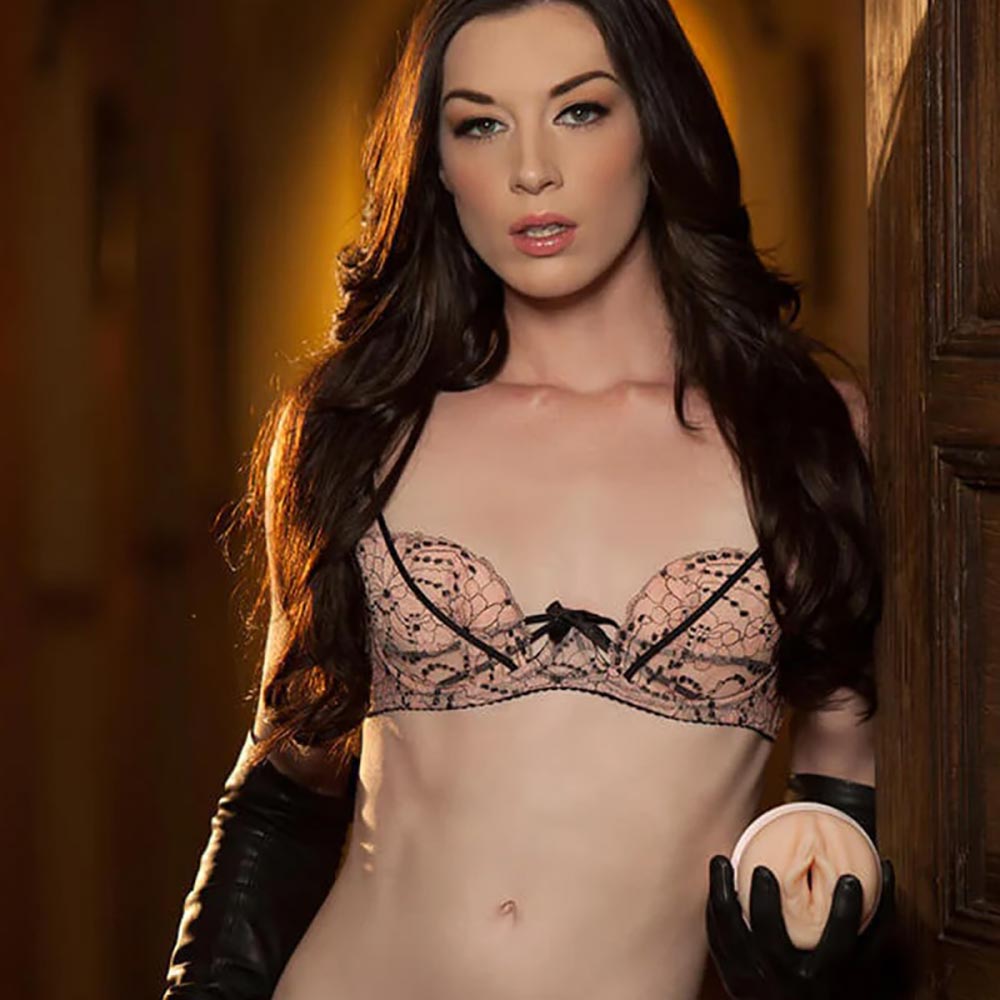 2. Unleash Your Desires: Jenna Haze
Delve into the world of unparalleled pleasure with the Fleshlight Jenna Haze Masturbator, a premium adult toy inspired by the award-winning adult film star, Jenna Haze. This narrative starts with a world-weary protagonist, a man desiring to spice up his solitary encounters. Tired of the mundane, he stumbles upon this intriguing adult toy, a lifelike reproduction of Jenna Haze, the renowned adult film actress. The Fleshlight Jenna Haze Masturbator captures his attention, and he embarks on an adventure of unadulterated satisfaction. With this extraordinary adult toy, he invites new levels of ecstasy into his intimate moments, transforming routine into excitement and monotony into euphoria.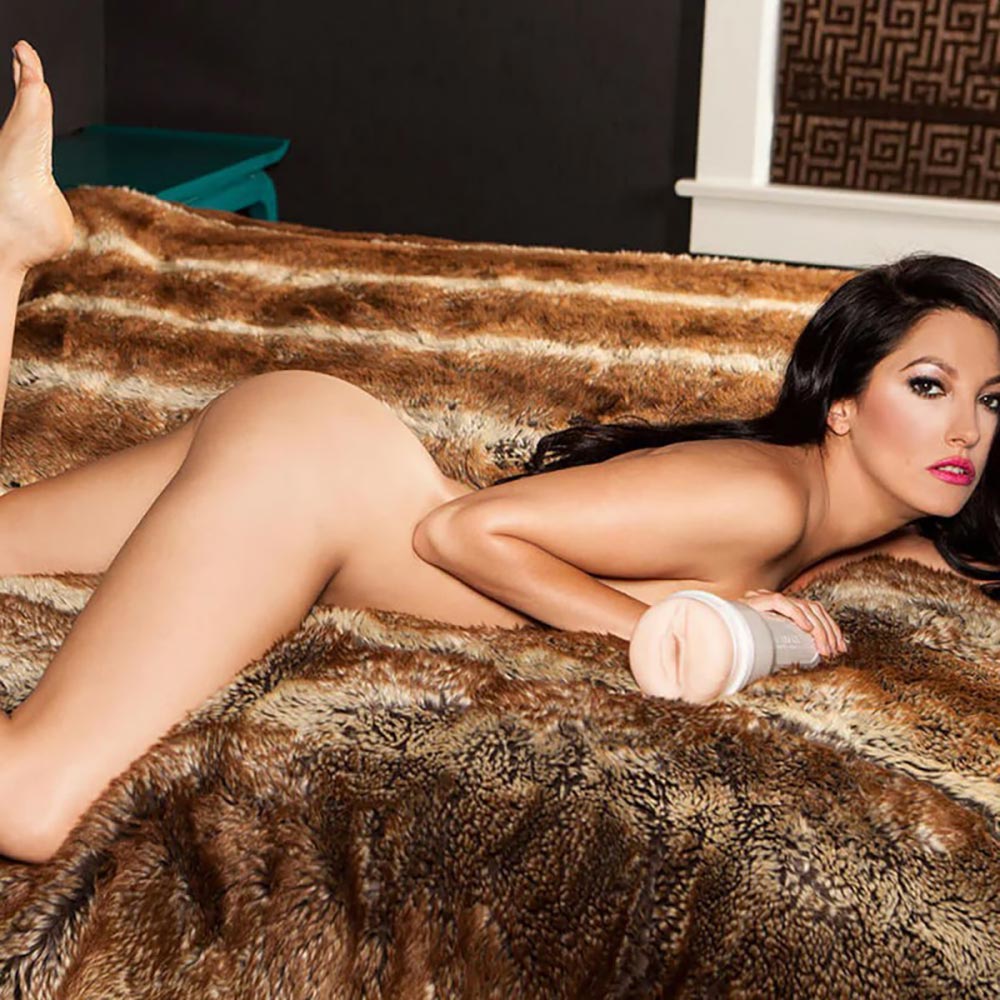 3. Realm of Rapture: Alexis Texas
Embark on an extraordinary exploration of sensory pleasure with the Alexis Texas Realistic Vagina Sex Toy, a device that invites you into a universe of captivating ecstasy. We follow a protagonist on his quest for enhanced intimate experiences. Stumbling upon this premium adult toy, he becomes intrigued by its remarkably lifelike replica of Alexis Texas' intimate area, a tribute to the renowned adult film star's undeniable allure. The robust, non-descript exterior encloses an interior crafted from Fleshlight's iconic SuperSkin material, renowned for its impressively realistic feel. It features a cap at the end that allows you to control the suction, adjusting the tightness to your preference for an even more tailored experience.
Every voyage into the depths of the toy treats him to an interior brimming with strategically arranged ribs, nodes, and waves, each offering a distinct sensation. This intricate design recreates the unique touch of Alexis Texas herself, opening the door to new heights of sensual pleasure.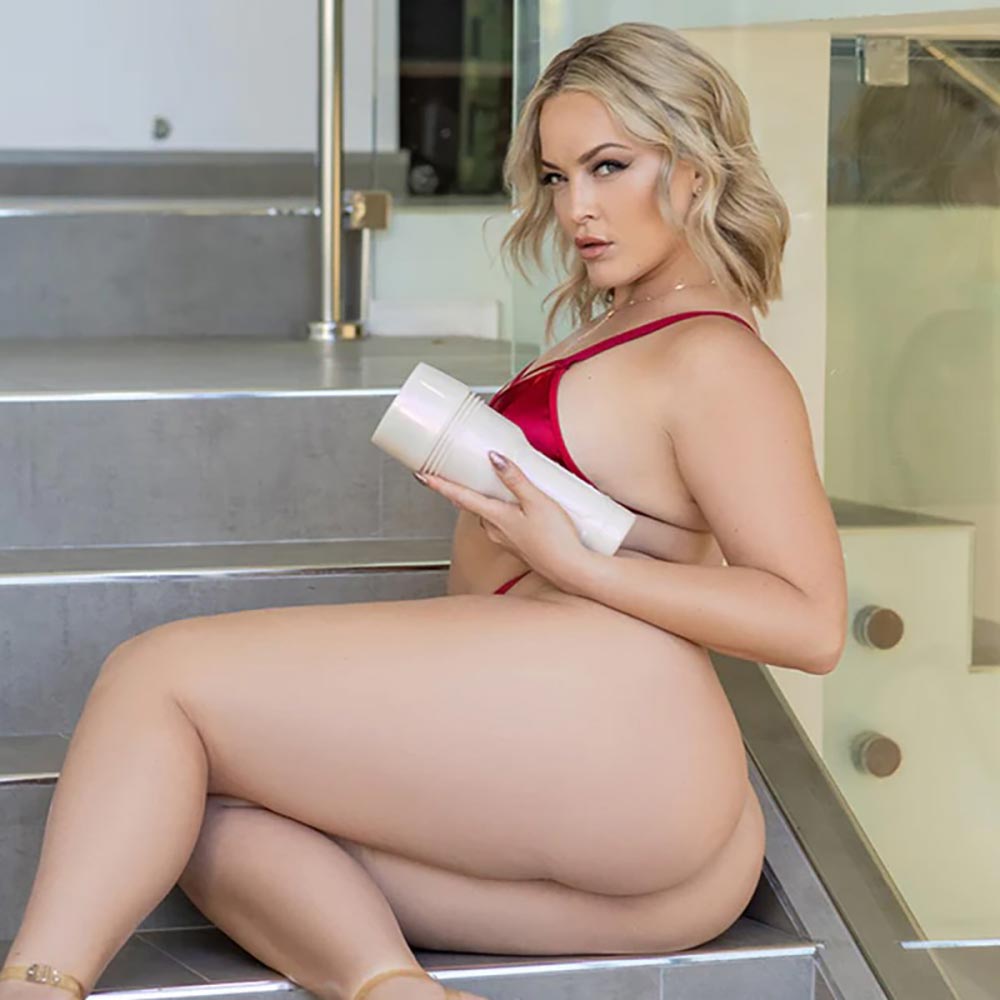 4. The Symphony of Sensation: Tori Black
This meticulously crafted pleasure device offers an exact replica of Tori Black's intimate area, designed with intricate detail to create an incredibly realistic experience. Housed within a durable, discreet case that cleverly mimics a flashlight, this product personifies subtlety and thoughtful design.
Each journey into the depths of the toy immerses him in an intricate maze of ribs, nodes, and waves. These shapes offer a myriad of sensations, creating an authentic recreation of Tori Black's intimate touch and propelling him towards new peaks of pleasure.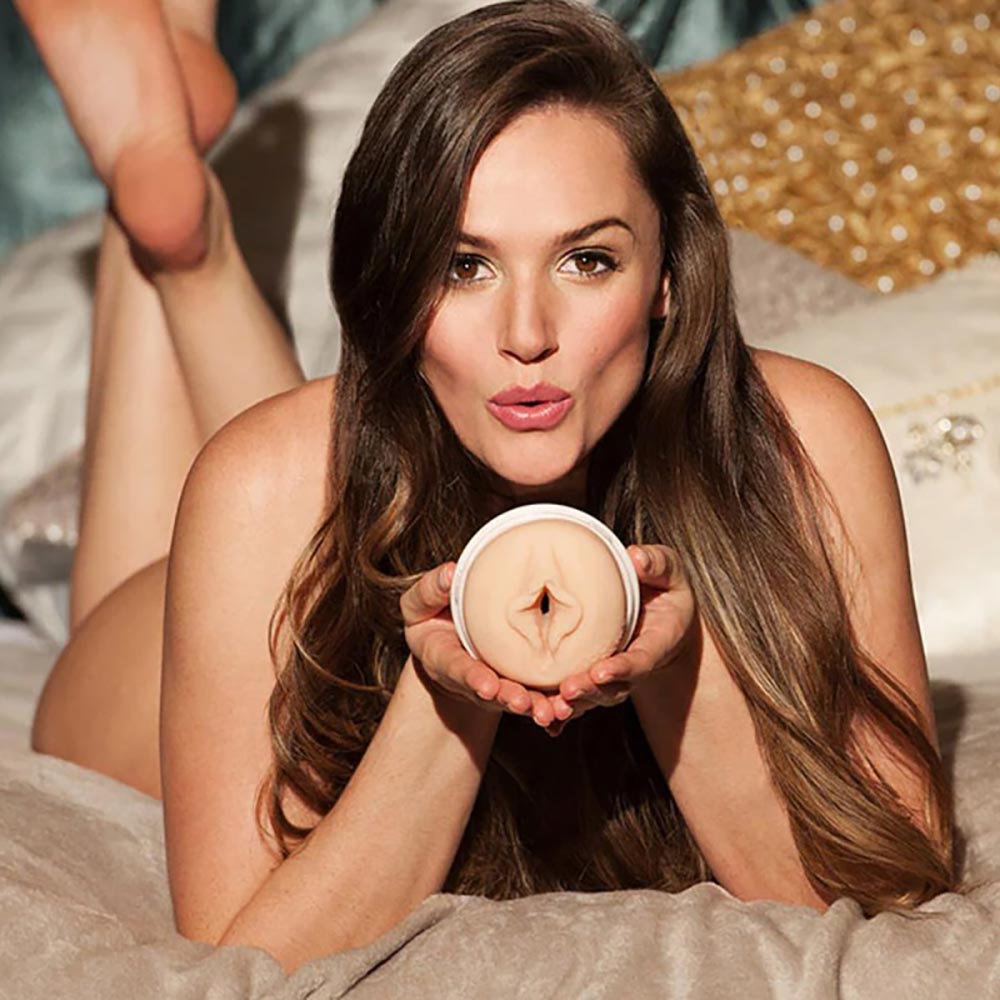 5. Fantasy Unleashed: Nicole Aniston
Experience the adrenaline-pumping SuperSkin technology, partnered with Nicole Aniston's signature Lady texture. This unique technology, famed for its stamina interval training, guarantees optimal sexual prowess while simultaneously serving as an unconventional calorie burner.
The "Fit" sleeve, representative of Nicole Aniston's fitness obsession and remarkable physique, is an exclusive feature of the Fleshlight. With five separate compartments, it offers diverse sensations. Beginning with the entrance molded from Nicole herself, the journey starts with a chamber filled with spiral-like nubs for a gentle, enveloping touch. Next is a narrower section providing a pleasurable squeeze, with nubs gradually expanding. The third chamber exposes you to stimulation from all sides with a wide range of textured nubs, before you are smoothly transitioned to the fourth chamber where alternating ribbed protrusions tickle and tease. The final chamber provides another snug squeeze with minute nubs for an unforgettable climax. You can utilize this Nicole Aniston Fleshlight for stamina training or to enjoy a relaxed session - it ensures the ultimate pleasure.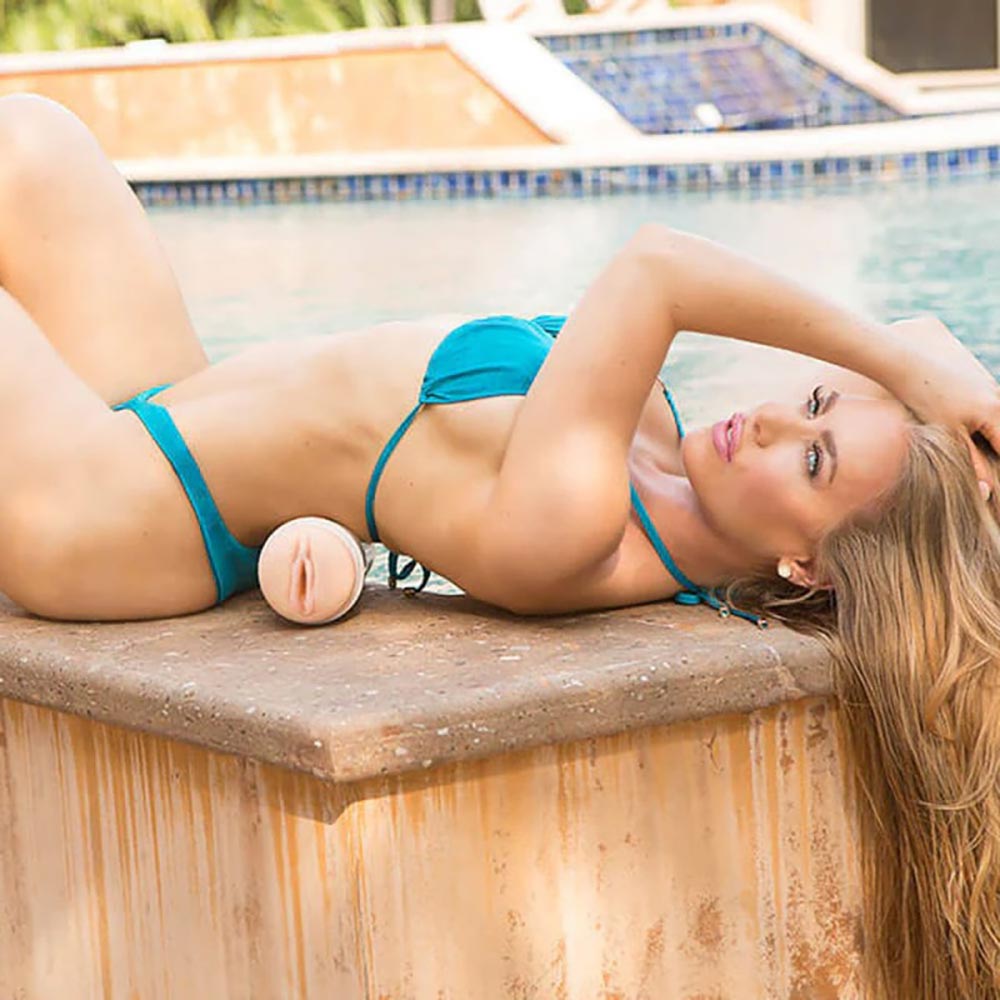 6. The Ultimate Pleasure Rendezvous: Janice Griffith
Step into an unexplored universe of pleasure with Eden, Fleshlight's inaugural medium-toned Fleshskin sleeve. A flawless embodiment of Janice Griffith's body, this ultra-realistic stroker is as close-fitting as the petite starlet herself. Laden with an array of enticing pleasure points within its chamber, Eden greets your cravings with awe-inspiring rings and shafts, guaranteeing an over-the-top sensory experience that will leave you yearning for more.
This superior pleasure device features an expertly crafted representation of Janice Griffith's intimate area, designed meticulously to provide an astoundingly lifelike experience. The exterior, robust and discreet, houses the Fleshlight within a design emulating an everyday flashlight, merging subtlety and pleasure.
Inside the device, you'll discover the marvels of Fleshlight's signature SuperSkin material, acclaimed for its extraordinary ability to mimic the warmth, texture, and elasticity of human skin. The inner tunnel is ingeniously structured with a variety of ribs, nodes, and waves that provide a thrilling symphony of sensations with each use.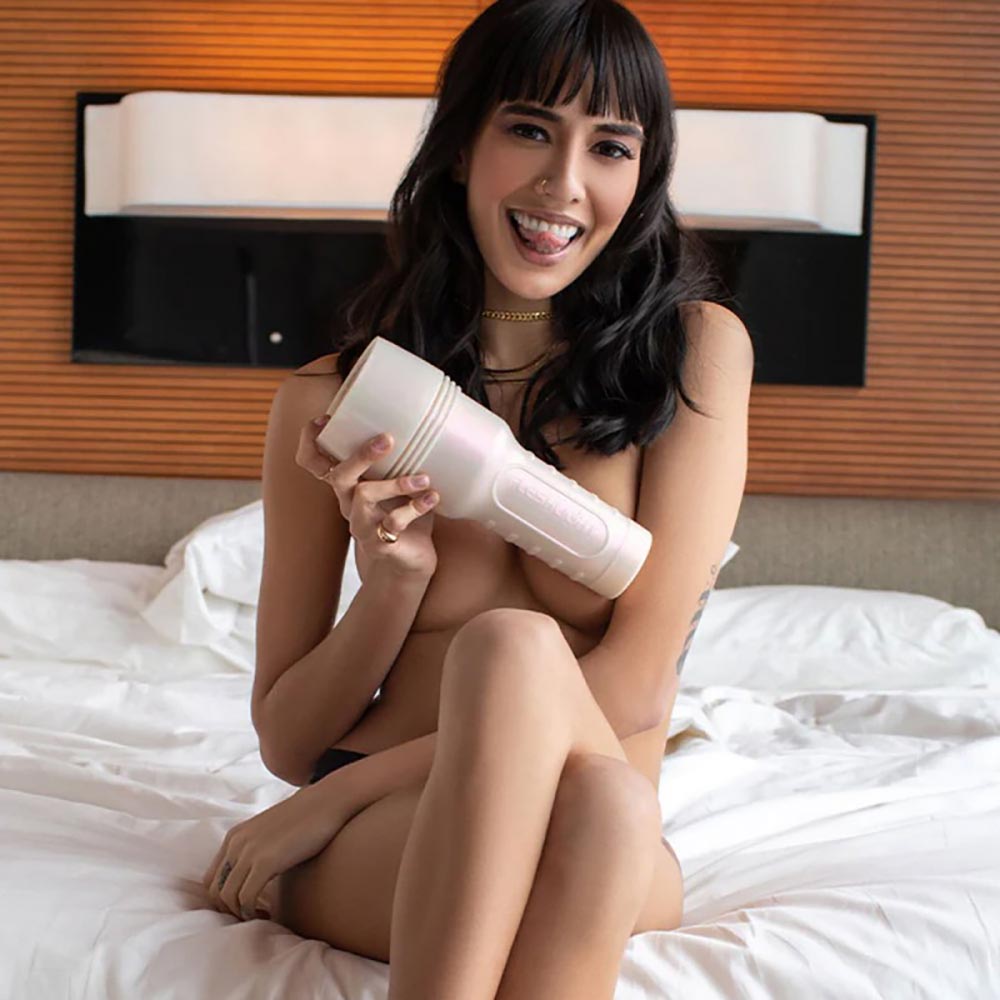 Pocket pussies offer an intimate solo experience and can be a fun addition to your collection of adult toys. They provide not just pleasure but also can be used for stamina training. These top 6 porn star pocket pussies offer a wide range of experiences and sensations, but all provide a high-quality, realistic experience. Your perfect match depends on your personal preference and desired intensity. Explore and enjoy!