Fleshlight Girls: A Rendezvous with Female Porn Star Toys
July 31, 2023 by Selina.
As our society becomes more open about sexual exploration and pleasure, the adult toy industry has continued to evolve and innovate to cater to a variety of needs and fantasies. This has led to the creation of some truly exceptional products that offer more than just momentary pleasure—they provide an immersive experience that pushes the boundaries of what one might expect from a sex toy. Among such groundbreaking innovations, the Fleshlight Girls line stands out.
This unique collection is far from your average adult toys. Each product within the Fleshlight Girls series is a precise, 1:1 scale replica of the intimate parts of world-renowned female porn stars, designed for those who wish to take their fantasies to the next level. Whether you're a fan of these actresses or you're just looking for a highly realistic experience, these toys offer an opportunity for a close, personal encounter like no other.
In this article, we will explore the Fleshlight Girls line in depth, discussing the design process, the unique features that set these toys apart, and the experiences they offer. Join us as we take a deep dive into a rendezvous with the Fleshlight Girls. So, sit back, relax, and let's embark on this sensual journey together.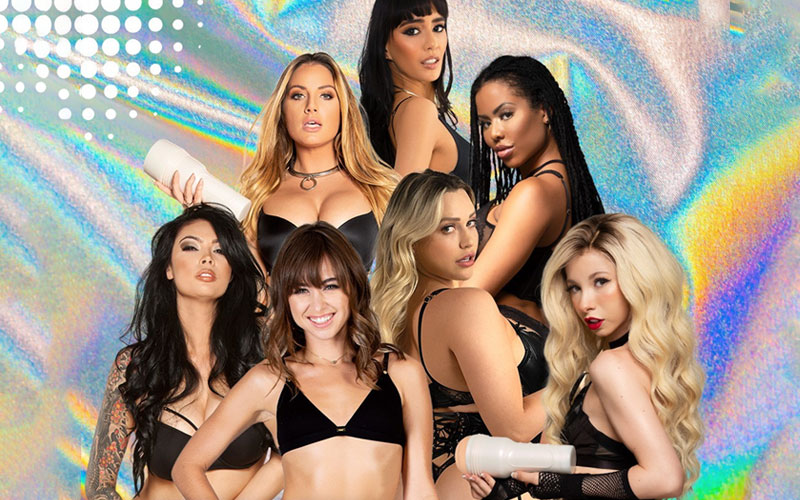 What Makes Fleshlight Girls Stand Out?
Similar to the Fleshlight Guys, the Fleshlight Girls toys offer fans a 1:1 scale replica of their favorite female adult stars' genitals. Crafted with great attention to detail, these toys offer an experience that's as close to the real thing as it gets. What sets these apart is their construction. Molded directly from each pornographic actress's body by a professional team, these toys provide a unique and intimate experience.
The Fleshlight Girls are made from body-safe platinum-cured silicone, ensuring a texture and firmness that mimic the real thing to a tee. With a realistic yet non-obtrusive skin tone, these toys are plush, soft, and feature a slight give that allows them to bend and flex just like the real thing. And just like the Guys collection, every Fleshlight Girls toy is compatible with a separately sold suction cup, providing hands-free enjoyment and ease of use.
Moreover, the company also offers couple's bundles such as a bundle that includes a popular male and female pornstar set, providing an equal playground for partners looking for shared fun. With Fleshlight Girls, you have the chance to experience your fantasies with a sense of realism that other toys simply cannot match.
The Fleshlight Girls Porn Star Mens Masturbators
Fleshlight Stoya Destroya Mens Masturbators Vagina Toys
The Fleshlight Stoya Destroya Masturbator is a premium adult toy molded from the intimate area of renowned adult actress Stoya. Designed to replicate the unique details of her body, this masturbator allows users to experience a realistic encounter with the starlet.
Size: The Stoya Destroya model follows the standard Fleshlight dimensions, with a total length of about 9.75 inches and a canal diameter that varies between 0.25 to 0.75 inches, which comfortably accommodates most users.
Shape: The Stoya Destroya model adheres to the classic Fleshlight design, with a hard outer case designed to resemble a flashlight for discreet storage. The opening of the toy is a precise mold of Stoya's own anatomy, providing an incredibly lifelike experience.
Features: One of the defining characteristics of the Stoya Destroya is its intricate interior design. Inside the sleeve, users will find an array of chambers and textures, including nodules and rings designed to increase stimulation and intensify pleasure. From the tight entry point, the canal widens and then narrows again, with each transition providing a unique sensation.
Material: Like all Fleshlight toys, the Stoya Destroya is made from the company's patented SuperSkin material, which is designed to closely mimic the feel of real skin. It's body-safe, phthalate-free, and very soft to the touch.
The Star - Stoya: Known for her unique beauty and charisma, Stoya is one of the most recognized faces in the adult film industry. Her authenticity and body of work have earned her a loyal fan base, making her Fleshlight model one of the most popular in the range.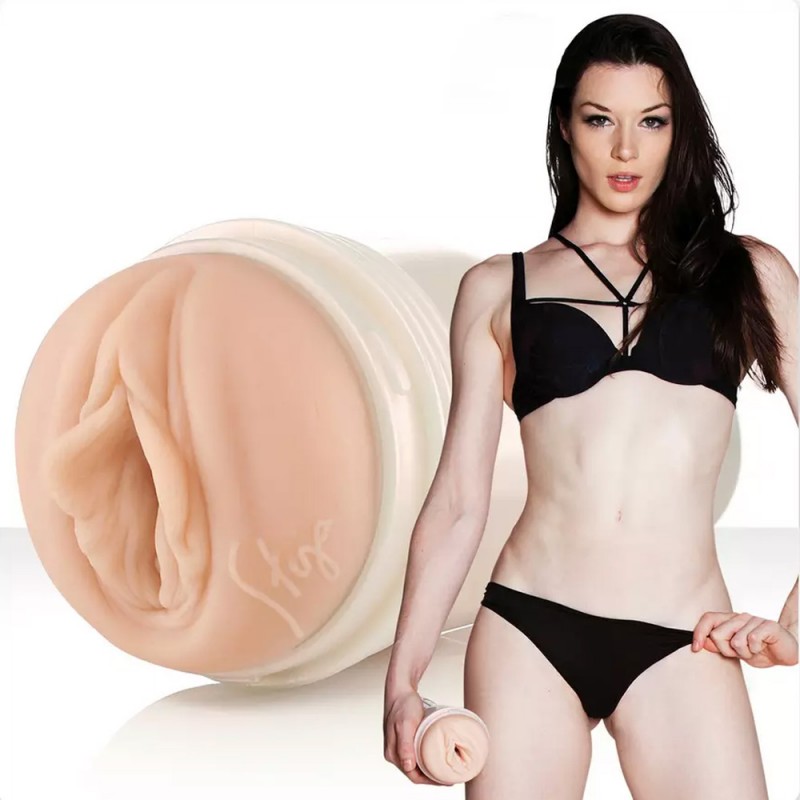 Fleshlight Alexis Texas Realistic Vagina Sex Toy
The Fleshlight Alexis Texas Realistic Vagina Sex Toy, part of the acclaimed Fleshlight Girls series, offers an intimate experience with the exact mold of the award-winning adult film actress Alexis Texas.
Size: As per the standard Fleshlight dimensions, the Alexis Texas model stands at approximately 9.75 inches in length. With an insertable length of roughly 8.5 inches and a canal diameter ranging from 0.3 to 0.95 inches, it promises a comfortable fit for most users.
Shape: The Alexis Texas model sports the iconic Fleshlight design with a durable, discreet flashlight-like outer case. The entrance of this toy is a lifelike mold of Alexis Texas's own anatomy, adding to the realism of the experience.
Features: The defining attribute of the Alexis Texas Fleshlight is the unique internal texture, fittingly named "Outlaw". This patented design comprises a variety of tight rings and textured chambers, each providing a different sensation. From the initial tight entry through several ribbed sections, this toy promises an escalating pleasure experience.
Material: This Fleshlight toy is made from the company's signature SuperSkin material, an incredibly soft and pliable material engineered to mimic the feel of real skin. It is body-safe, free of phthalates, and highly durable.
The Star - Alexis Texas: Known for her distinctive physique and charismatic performances, Alexis Texas is a celebrated figure in the adult film industry. Her Fleshlight model mirrors her popularity, providing fans an opportunity to experience an intimate encounter with one of their favorite stars.
Experiencing the Fleshlight Girls:
While the Fleshlight Girls offer various options molded after different actresses, the general experience tends to follow a similar pattern. After applying a bit of lube, the toys feel extraordinarily lifelike, soft, and supple, closely mimicking the texture and feel of a woman's vagina.
The unique molding process and the quality of silicone give these toys a two-tiered feel, making them soft and slightly flexible on the outside while maintaining a firm core. This ensures that the toys provide a realistic, yet comfortable experience no matter how you choose to use them.
The design and detail in each model are impressive, with each mold accurately representing the actress's anatomy. These toys are sure to please fans with their high fidelity reproductions of female anatomy, bringing fantasies to life in a way that few other toys can match.
Additionally, the color and texture of the Fleshlight Girls toys do an excellent job of avoiding the "uncanny valley" effect often seen in lesser quality toys. The consistent color and realistic texture offer a visually pleasing aesthetic that enhances the overall experience.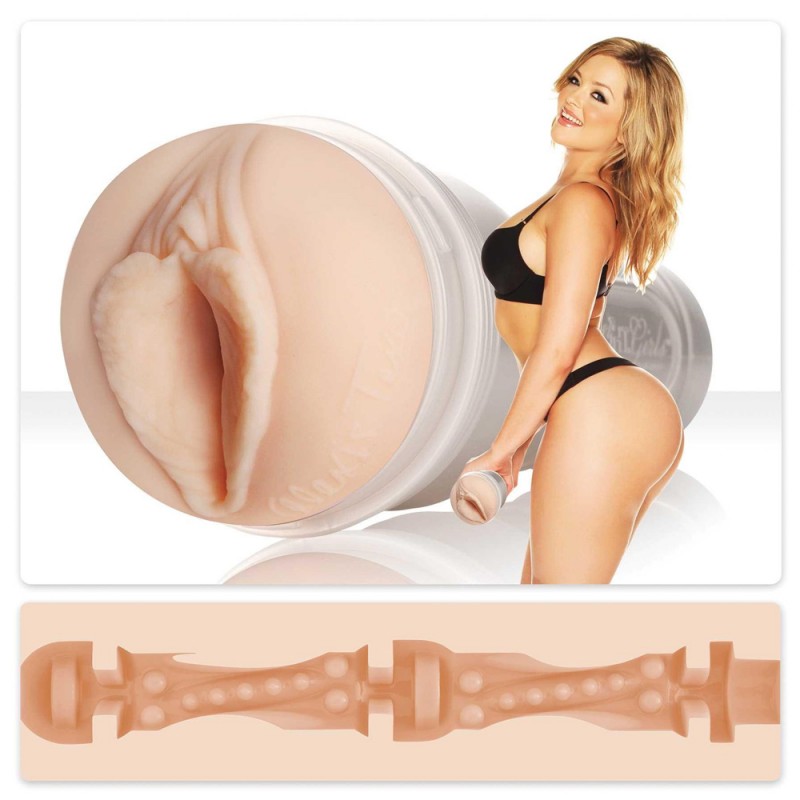 Conclusion
The Fleshlight Girls line is an excellent addition to the range of pleasure products available for fans of adult entertainment. With their realistic molds, soft yet firm texture, and overall quality construction, these toys offer an intimate and immersive experience.
By providing the opportunity to interact with realistic replicas of their favorite actresses, Fleshlight has truly taken the adult toy industry to new heights. The Fleshlight Girls toys offer a unique and intimate experience that fans will appreciate. Plus, with the addition of couple's bundles, these toys offer the chance for shared enjoyment for couples as well.
Embark on an extraordinary journey with the Fleshlight Girls, and experience a level of intimacy and pleasure like never before.
Discover more on Venusfun website!