Introduction
For those moments when you desire to exercise control over your partner's or your own intimate area, a reliable tool is essential. This Deluxe Chastity Cage is precisely what you're looking for, offering secure and inescapable stainless steel control. Its design is straightforward for ease of application but highly effective in preventing unauthorized removal.
Crafted from temperature-sensitive and exceptionally sturdy steel, this cage encases the entire shaft with horizontal steel bars, leaving just enough exposed flesh for tantalizing teasing. The interlocking steel rods culminate in a cage tip with a conveniently placed opening for urination.
To put it on, whether for yourself or your partner, apply some lubrication to the relevant area, pass the testicles through the ring, and gently guide the flaccid shaft into the cage. Included with the cage are a classic padlock and two keys. It's crucial to safeguard at least one key in a secure location since the padlock is not easily bypassed.
Constructed from body-safe stainless steel, this cage is easy to maintain. You can clean it with warm soapy water or a specialized toy care solution, or for a more thorough sterilization, it can be boiled or sanitized with bleach.
How to use
Apply water-based lube around the non-erect penis and scrotum.
Gently pinch a bit of scrotal skin at the bottom and pull through the ring.
Push the first testicle through the ring.
Push the second testicle through the ring.
Bend penis down and put through shaft of the chastity cage.
Features
• Durable metal construction.
• Easy cleaning and maintenance.
• Suitable for long-term wear.
• Includes lock and key for secure control.
Parameter
Inner Diameter:
1.5 in / 3.81 cm
Standard Configuration
1x Cock Cage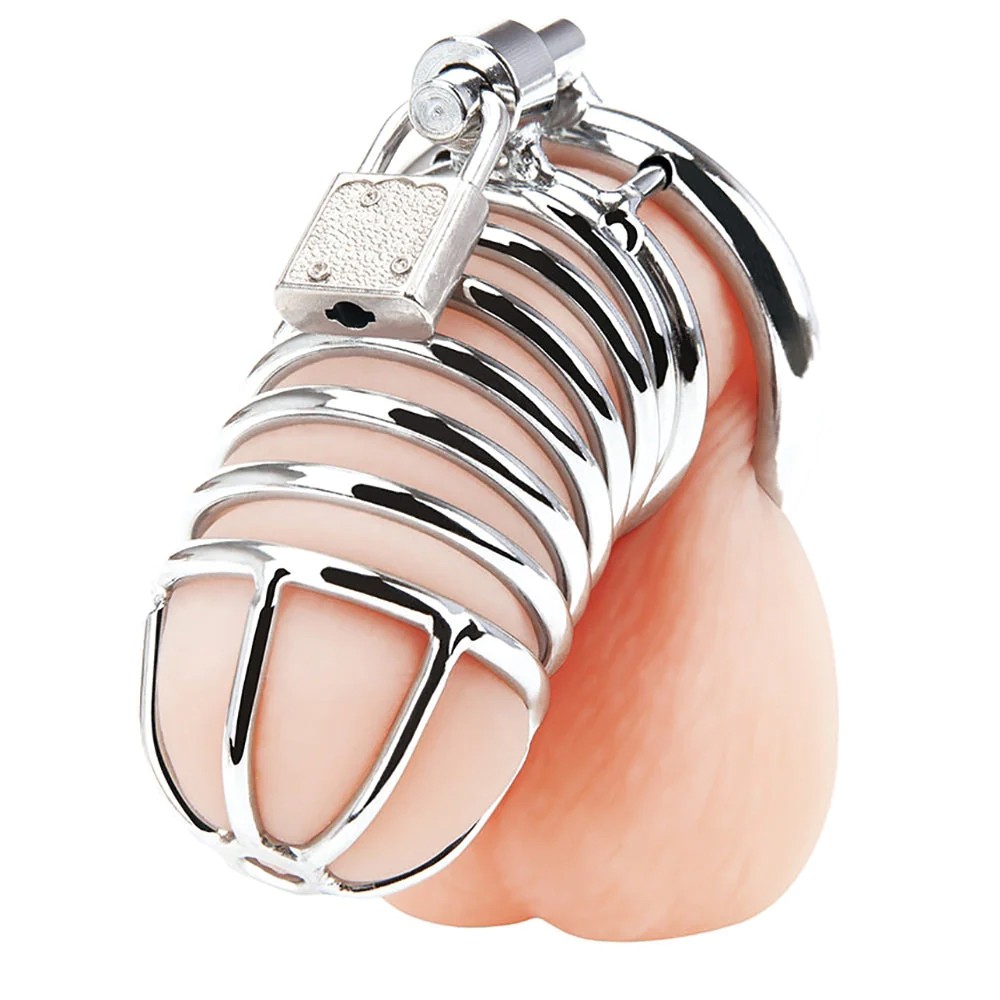 GUARANTEE
1 Year Product Guarantee. If DOA(Dead On Arrival), please contact us within 72 hours of delivery.