Introduction
Embark on an unparalleled journey of sensation with this exquisite glass dildo adorned with lifelike intricacies. Transcend into desire as you behold its translucent allure, a masterpiece that seamlessly fuses form and function. Elevate your experience with a design meticulously crafted to tantalize both the senses and the imagination.
Behold a symphony of pleasure rendered through the artful combination of tactile elements. Delicate veins trace the length of this enchanting shaft, inviting your exploration with heightened sensitivity. A meticulously tapered tip beckons, ensuring each moment of penetration is a seamless and gratifying passage.
This glass dildo's allure extends beyond its visual elegance. Its versatile nature adds an extra dimension to your playtime. Infuse excitement by indulging in the sensual contrast of temperature play. Whether cooled for a tingling chill or gently warmed for a soothing embrace, this dildo adapts to your desires, enhancing every sensation.
Features
• Transparent design for added visual stimulation
• Raised veins along shaft adds to sensation
• Tapered tip for easy insertion
• Can be cooled or warmed for added sensation
• Perfect for couples and solo play
• Smooth, sleek texture
• Flat, flared base
• Compatible with all lubes
Parameter
Total Length:
5.75 in / 14.6 cm
Flared Base Diameter:
1.48 in / 3.8 cm
Tip Diameter:
1.13 in / 2.9 cm
Standard Configuration
1x Glas 6 Inch Textured Glass Realistic Dildo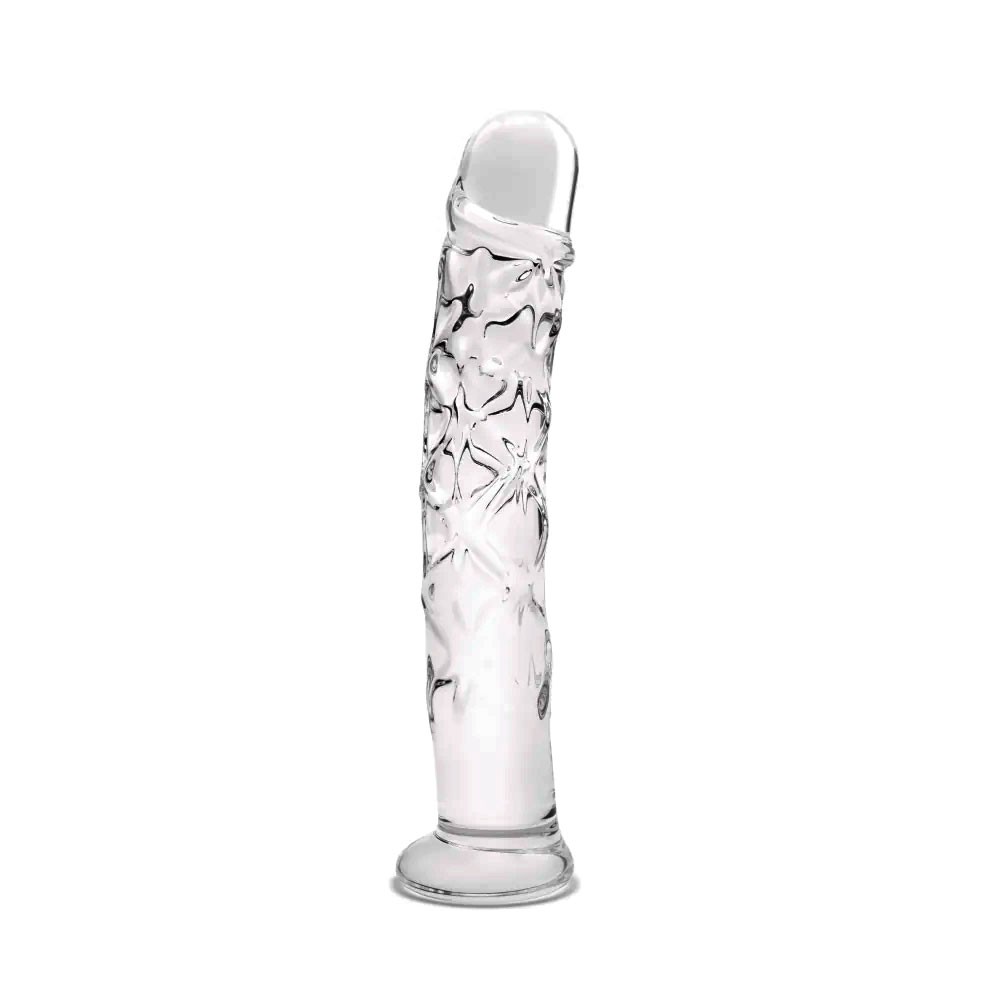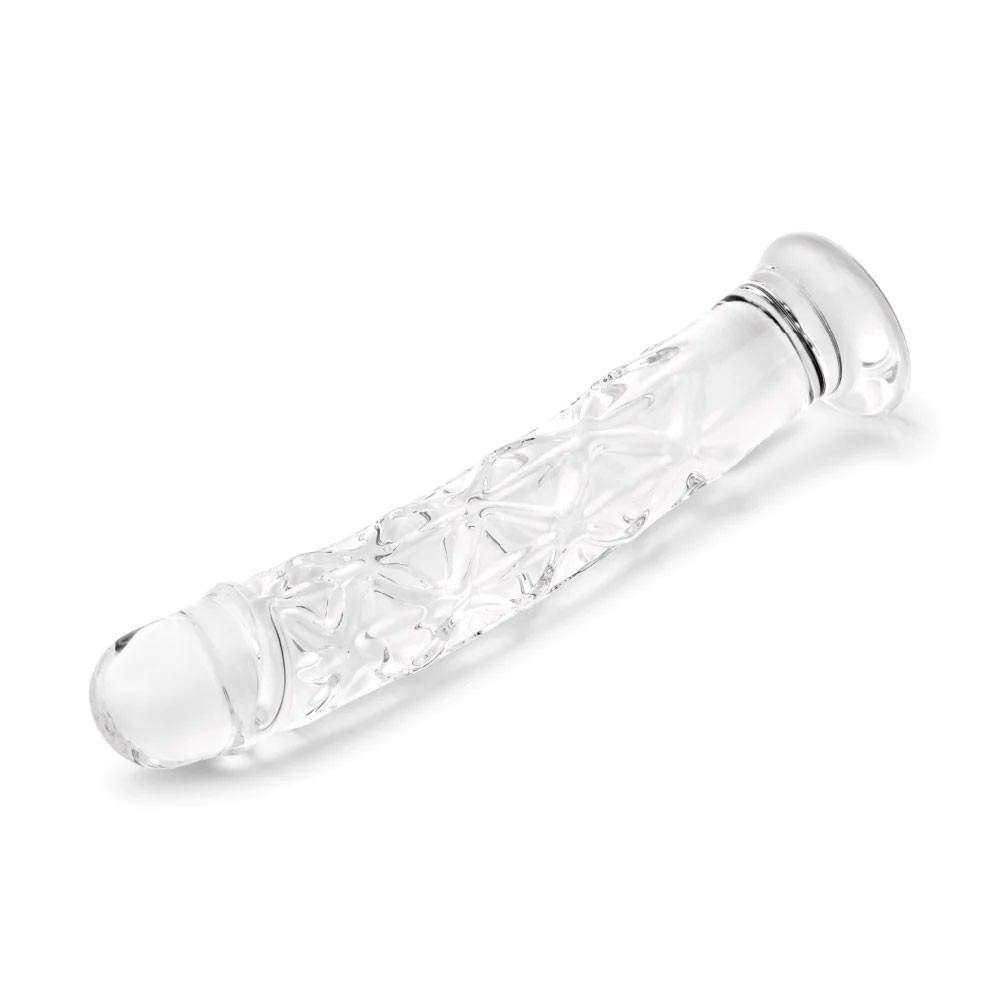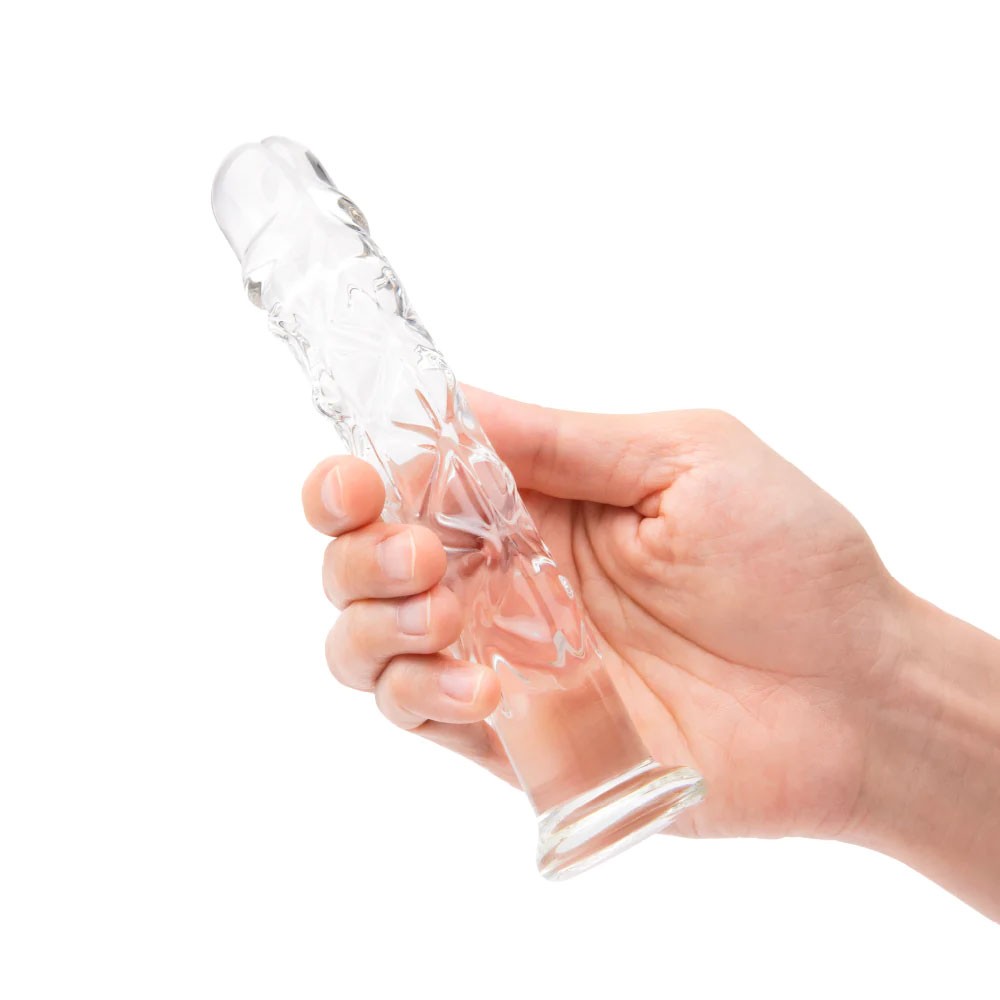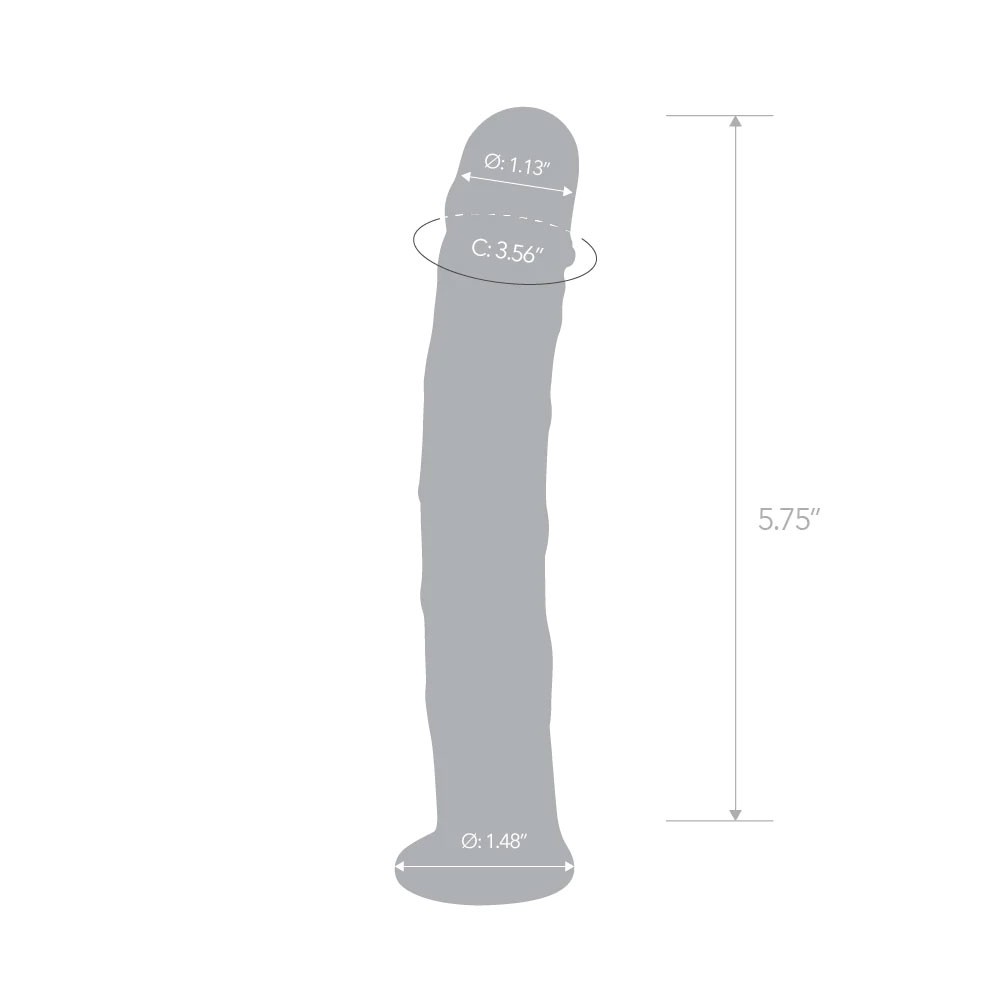 GUARANTEE
1 Year Product Guarantee. If DOA(Dead On Arrival), please contact us within 72 hours of delivery.