Introduction
Experience the world of prostate pleasure with the Zero Tolerance Intro to Prostate Toy Kit, your key to unlocking a realm of sensual delights. This meticulously designed adult toy kit is perfect for both beginners and advanced users, offering a progressive journey of stimulation that will leave you craving more.
Inside this kit, you'll find four satin-soft toys crafted from luxurious silicone, each meticulously designed to elevate your experience. Begin with the gentle bulbs and beads, equipped with hands-free suction cups for effortless exploration. As you progress, indulge in the thrilling combination play of a cock ring and prostate stimulator, intensifying your sensations with each use.
But the ultimate crescendo awaits with the most advanced toy in the kit—a vibrating masterpiece that adds an electrifying intensity, propelling you towards mind-blowing orgasms that redefine pleasure.
To guide you every step of the way, we've included Dr. Ava's Guide to Prostate Play DVD, a comprehensive resource that ensures you have all the knowledge needed to explore with confidence and curiosity.
Worried about where to indulge in your newfound pleasures? Worry not! All the toys in this kit are fully waterproof and submersible, transforming your bath or shower into a haven of ecstasy. And when the time comes for clean-up, our masturbator toy cleaner and a simple hot water rinse make maintenance a breeze.
Features
• Non-vibrating, graduated beads for relaxed prostate exploration.
• Flexible shaft molds to body curves.
• Suction cup base for hands-free pleasure.
• Compact size with insertable length and width measurements.
• Vibrating massager with wide girth and adjustable speed.
Parameter
Non-Vibrating Prostate Stimulator Graduated Beads Size:
3.5 x 1 in / 8.89 x 2.54 cm
Non-Vibrating Prostate Stimulator Size:
4.5 x 1.25 in / 11.43 x 3.17 cm
Non-Vibrating Prostate Stimulator with Cock Ring Size:
3.75 x 2 in / 9.52 x 5.08 cm
Vibrating Prostate Massager Size:
5.6 x 1 in / 14.22 x 2.54 cm
Standard Configuration
1x Non-Vibrating Prostate Stimulator Graduated Beads
1x Non-Vibrating Prostate Stimulator
1x Non-Vibrating Prostate Stimulator with Cock Ring
1x Vibrating Prostate Massager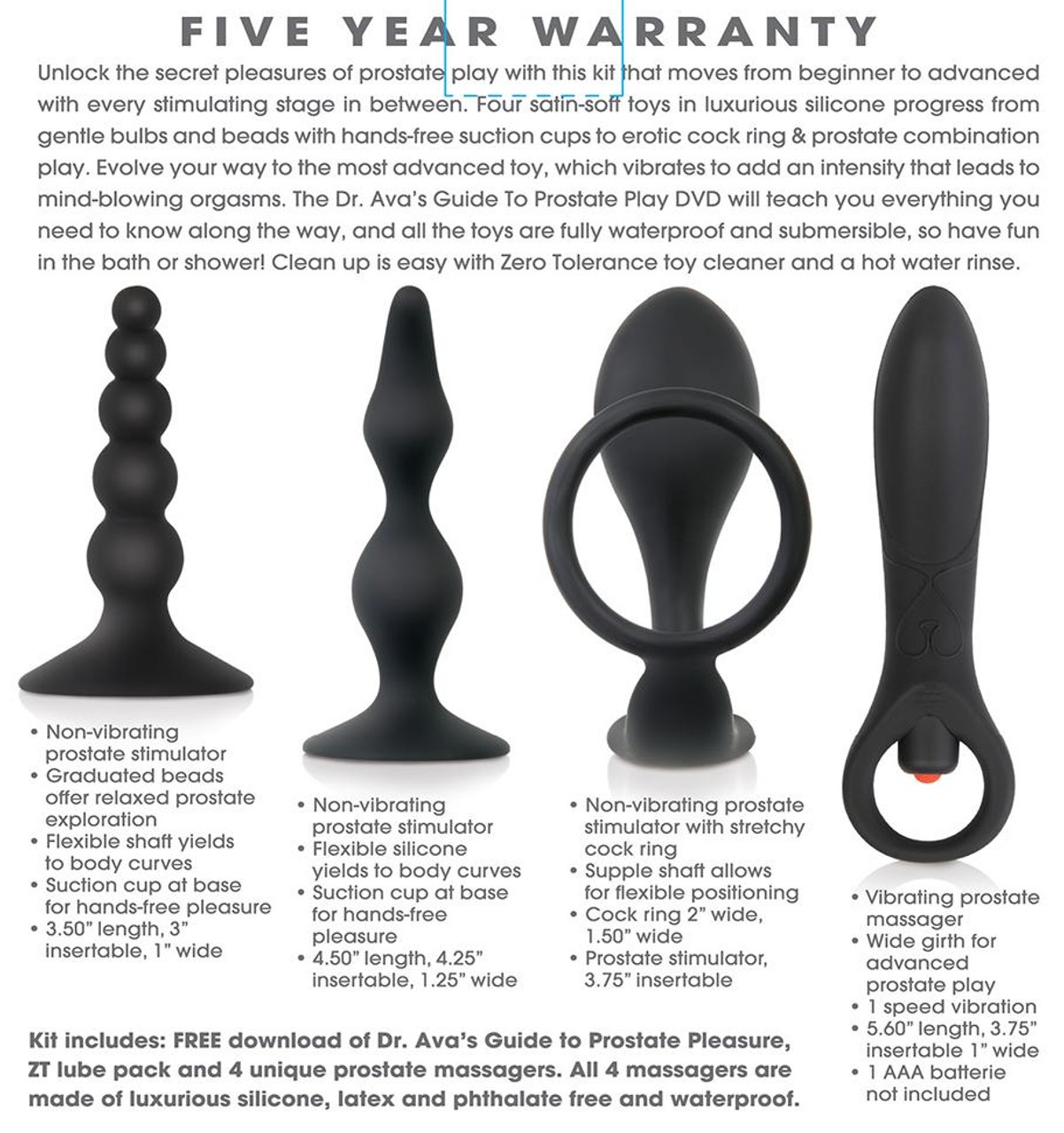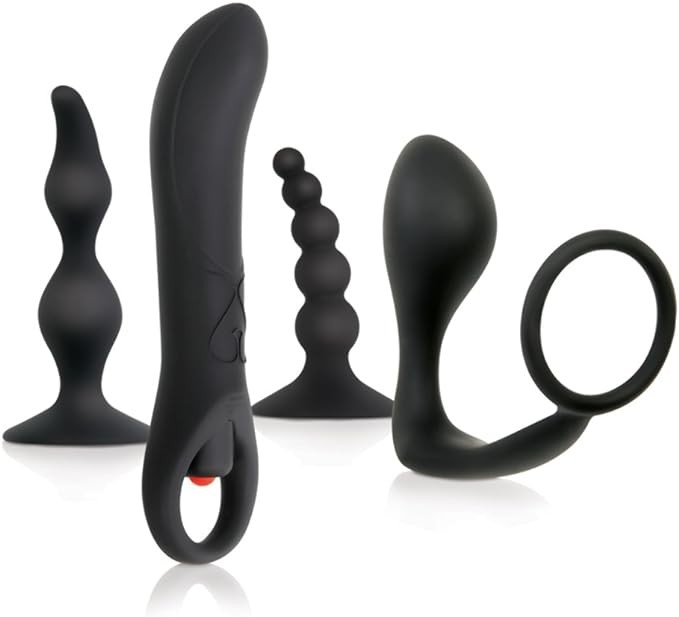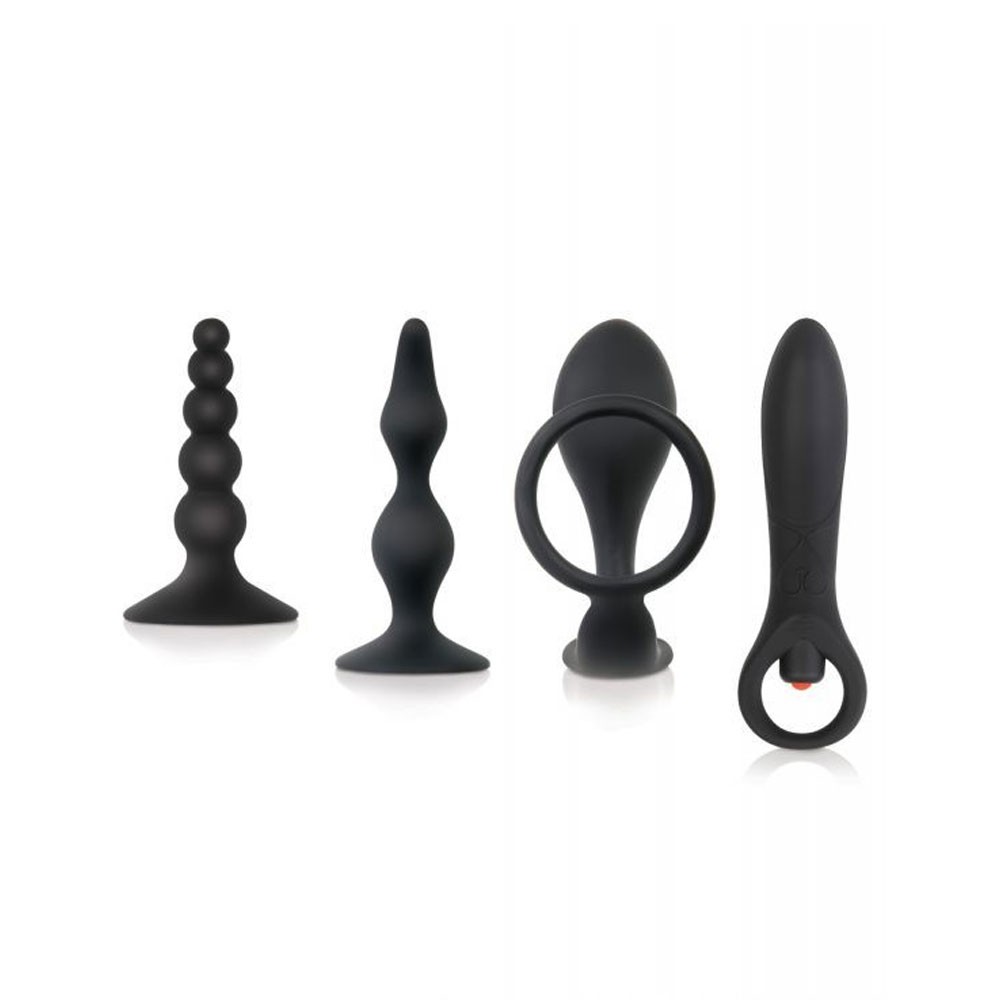 GUARANTEE
1 Year Product Guarantee. If DOA(Dead On Arrival), please contact us within 72 hours of delivery.