Introduction
Introducing Mystim Booty Garland L E-Stim Anal Beads, a delightful pleasure adult toy that will have you singing its praises. With each slow insertion and withdrawal, this anal chain will bring a smile to your face. Experience a chain reaction of ecstasy as the four bulging balls deliver orgiastic fun like never before. And the best part? You can enjoy this stimulating pleasure every single day, step by step and round by round. It's pure magic!
With its black marked conducting surface, these anal beads provide soft and stimulating impulses exactly as you desire. You're in control, regulating the intensity and impulses to your liking. Simply connect the two poles to an electrical device like the Cluster Buster, Tension Love, or Pure Vibes to activate the full potential of the Booty Garland.
Experience smooth sailing in your pleasure zone with this anal toy. The longer you can hold your excitement, the more you can savor those lustful moments. Use a water-based lubricant for seamless insertion, and let the pleasure begin. The balls are encased in medical-grade silicone, ensuring a pleasant and safe feel. They are also waterproof, easy to clean, and silent during use, except for the occasional moan of pleasure. Get ready for some quality time with fantastic orgasms that will leave you craving more. Remember, the longer, the better.
Features
• Bi-polar stimulation: Use with or without external electrodes.
• Easy insertion and removal: Special form of the chain.
• Dual benefits: Pelvic floor exercises and effective EMS.
• Medical-grade silicone: Pleasant feel, 100% encased balls.
• Smooth and soft surface: Enhanced comfort during use.
Parameter
Standard Configuration
1x Anal Chain Beads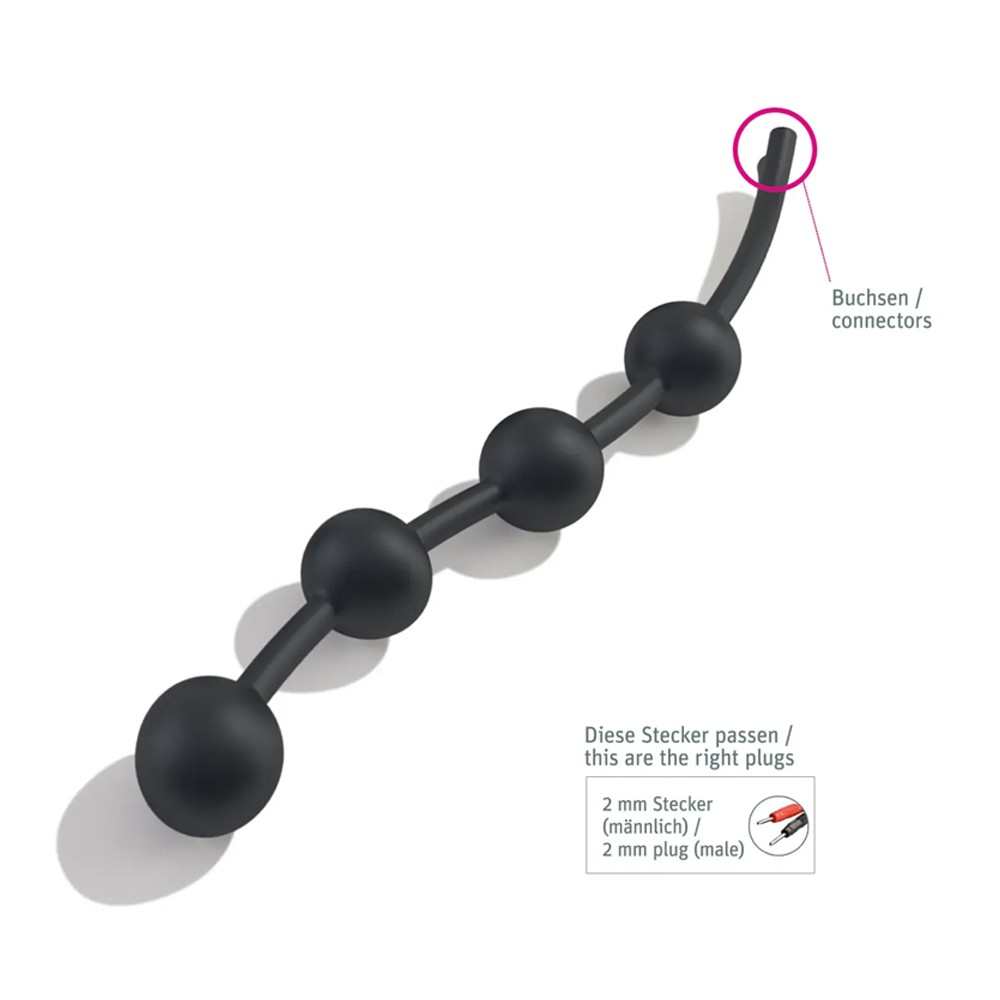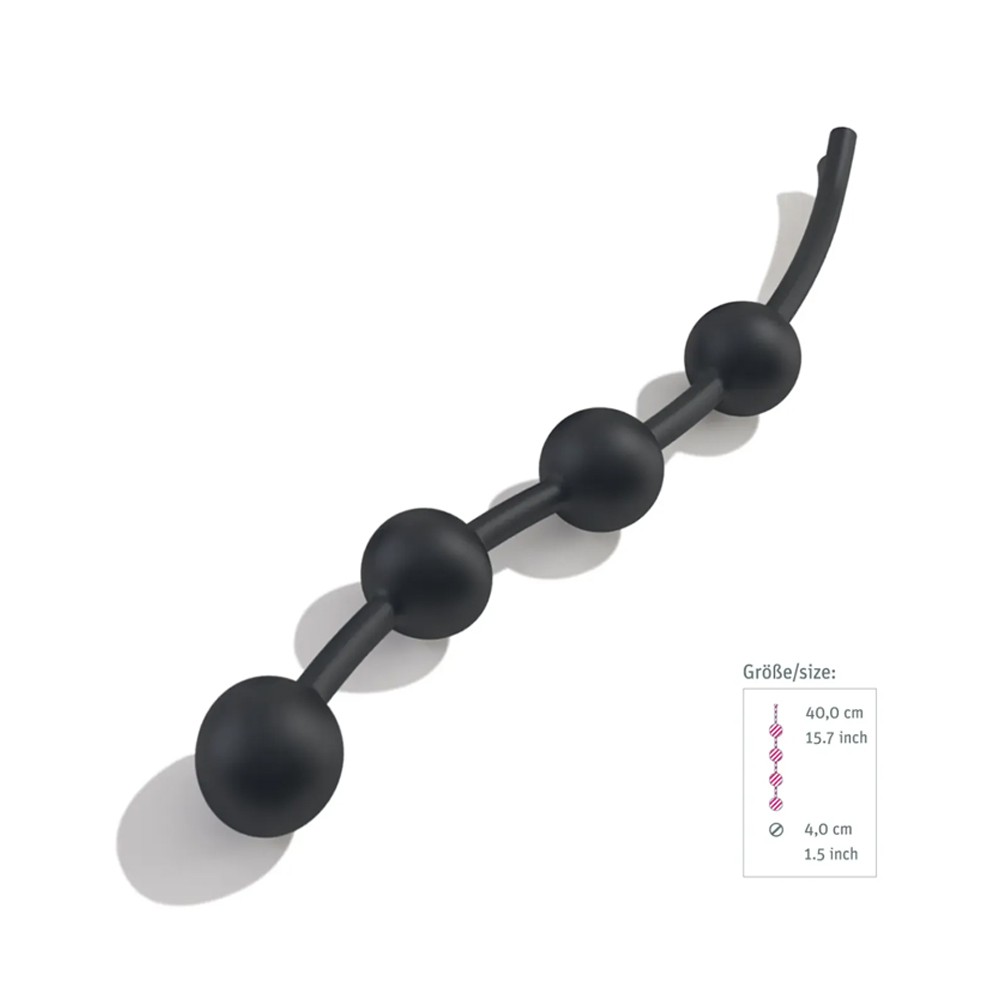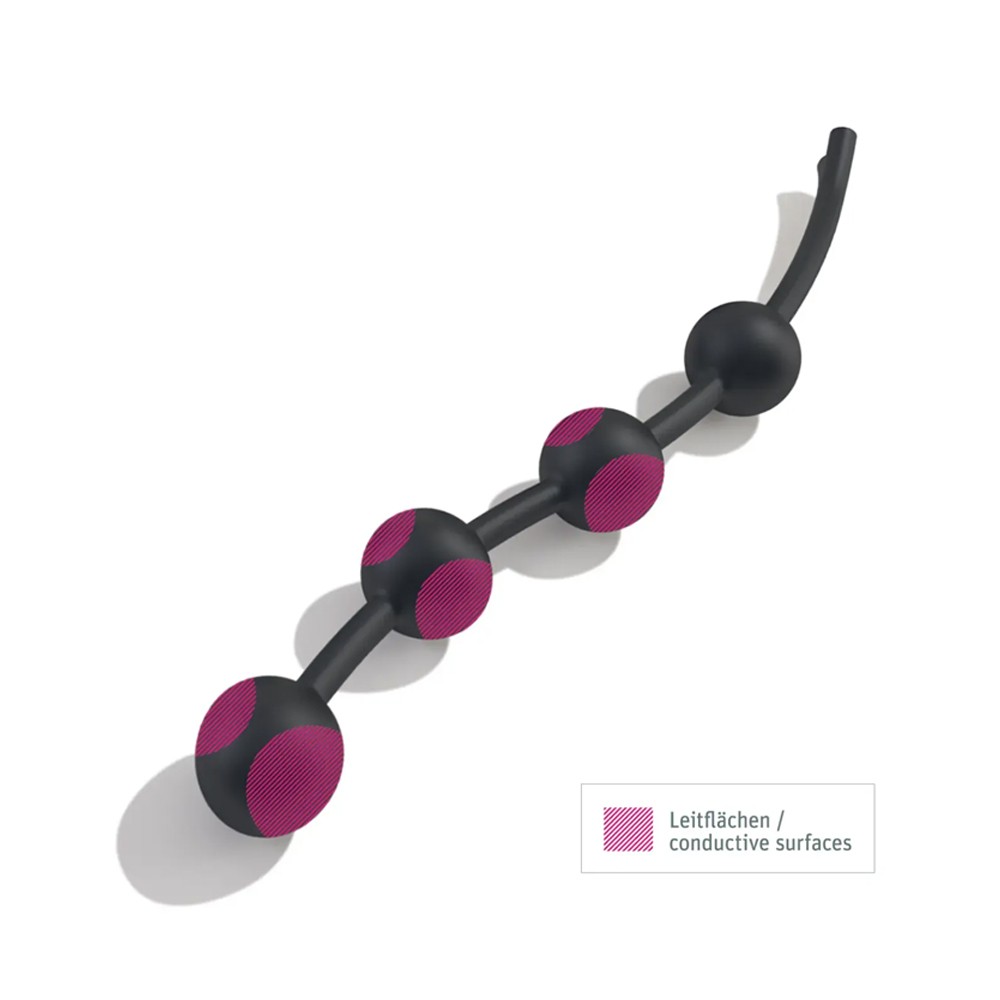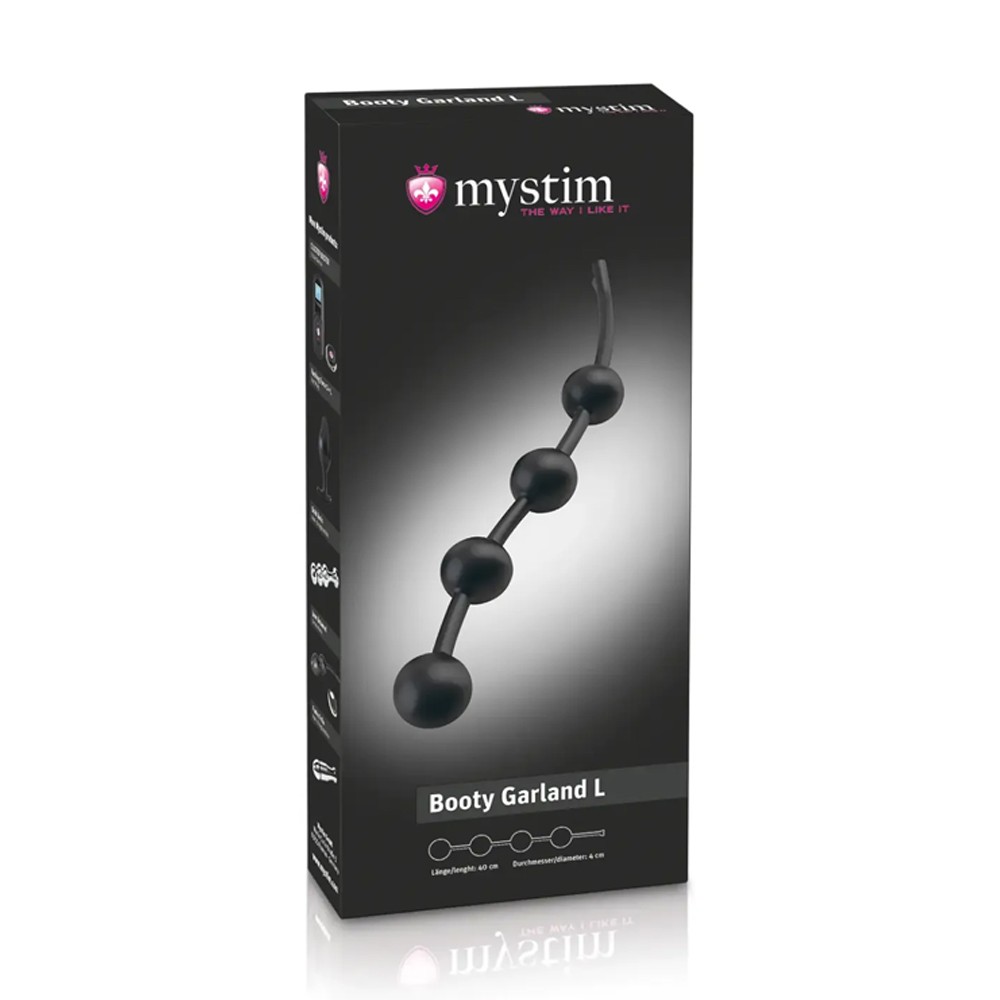 GUARANTEE
1 Year Product Guarantee. If DOA(Dead On Arrival), please contact us within 72 hours of delivery.