Introduction
Elevate your playtime dynamics with the 6 tailed Swashbuckler Rope Flogger! Crafted from resilient and absorbent nylon, this impact sex toy一 promises an enduring performance. The knotted ends of each strand introduce an exhilarating bite to each swing, while their twisted construction ensures they stay firmly together for a uniform impact.
The flogger's robust handle, reinforced with a metallic alloy core, maintains its shape no matter how intense your sessions become. You can relish in the anticipation it brings, alternating between a wicked spank and a gentle tap on your lover's bottom during your pauses.
With an ergonomic design that is easy to hold and aim, this bondage toy of whip transcends the barriers of experience, proving to be a delightful addition to the collections of both novices and seasoned BDSM enthusiasts.
It's worth noting the importance of thorough cleaning of this absorbent whip, especially after encounters with bodily fluids. For the best results, soak the rope in warm water mixed with a mild detergent, and rinse it off with a rope washer or place it directly into the washing machine, preferably top-loading for convenience.
Imagine having your submissive or partner positioned against the bed, their bare back and bottom exposed and inviting. As you lightly stroke their body, you can almost feel the anticipation radiating from their skin. The moment you land the first strike, a gratifying connection between you two establishes, punctuated by soft caresses and gentle reminders to breathe. The appearance of red marks and the rising heat from their skin are signs of pleasure derived from your command. And nothing can compare to the satisfaction derived from their mischievous smile and whispered plea, "Thank you. More, please!"
Features
• Twisted Rope: 6 tassel design, ideal for beginners or advanced users alike
• Dispersed Impact: Knotted ends ensure 6 different impact locations
• Rigid Handle: Alloy-core handle for firm control
• Detachable Ring: Ideal for storage, preserves flogger quality
• Absorbent Nylon: Durable and easy to clean material
Parameter
Material:
Nylon, Metal Alloy
Overall Length:
25 in / 63.5 cm
Tassels Length:
17 in / 43.18 cm
Standard Configuration
1x Swashbuckler Rope Flogger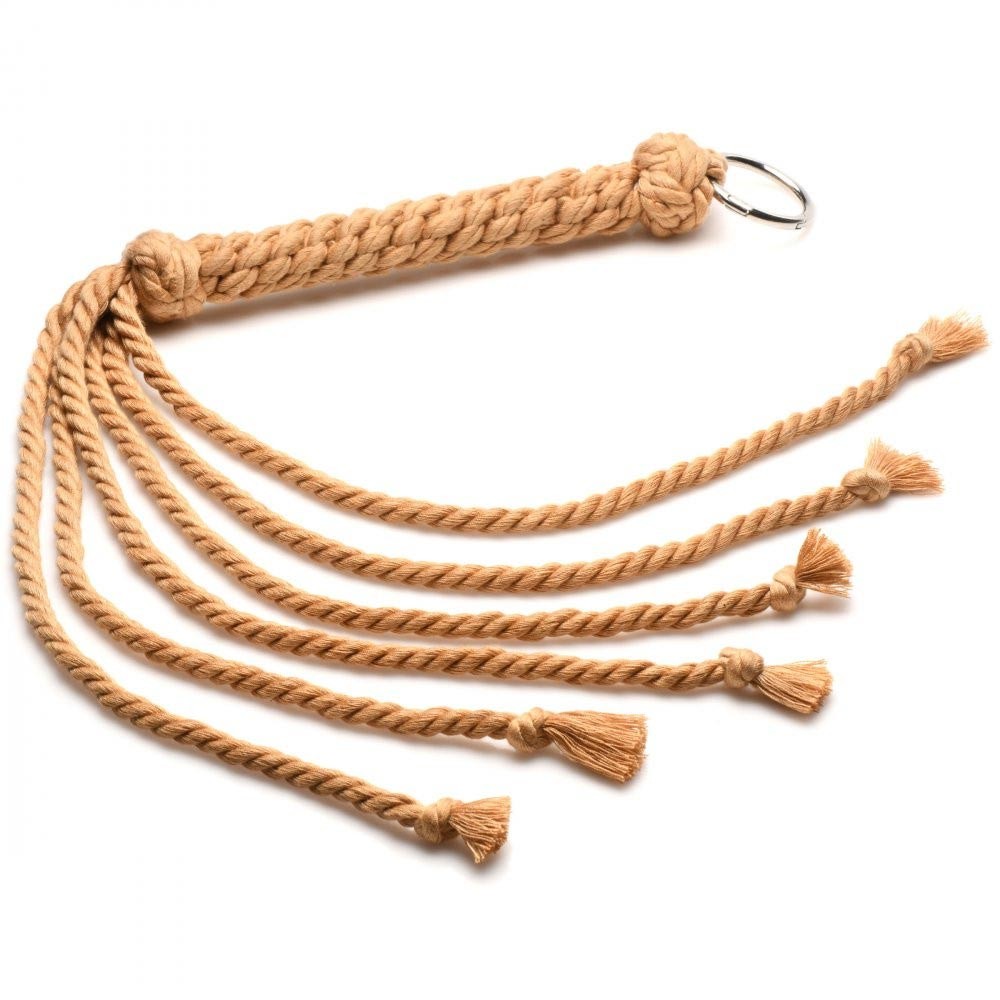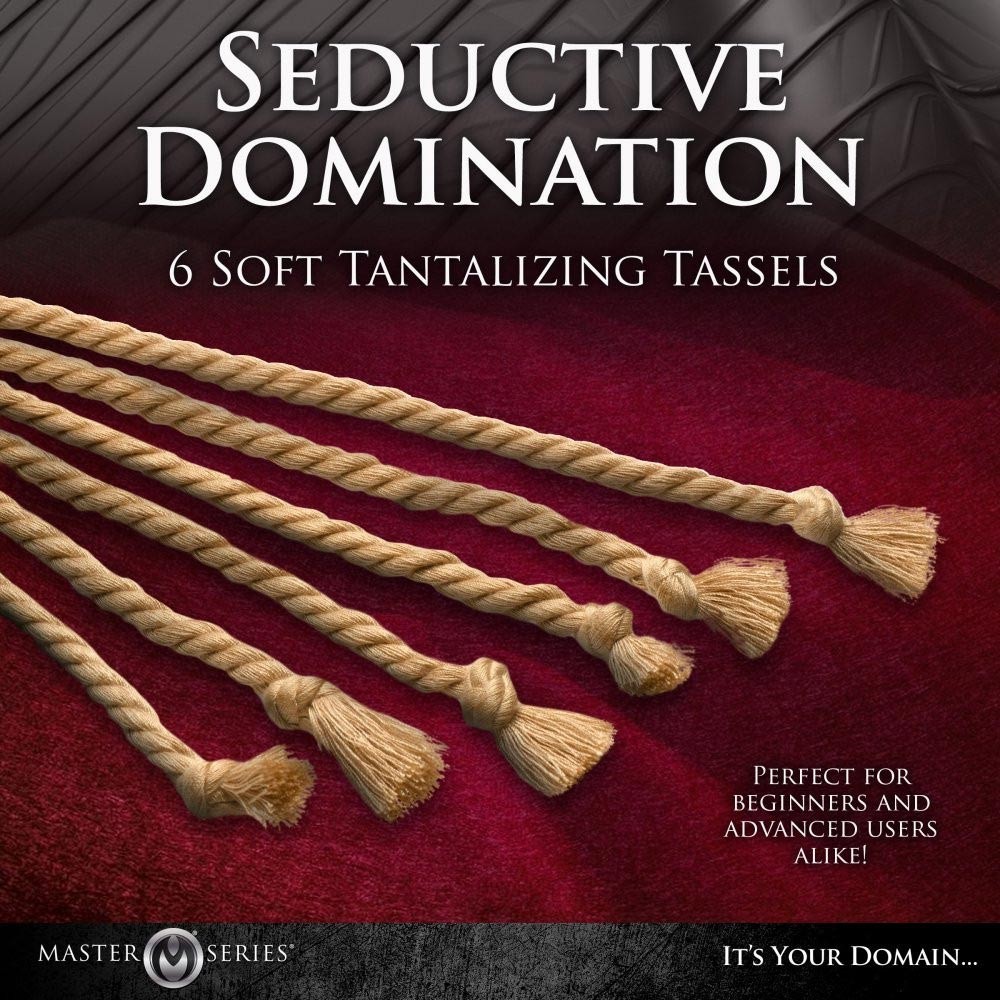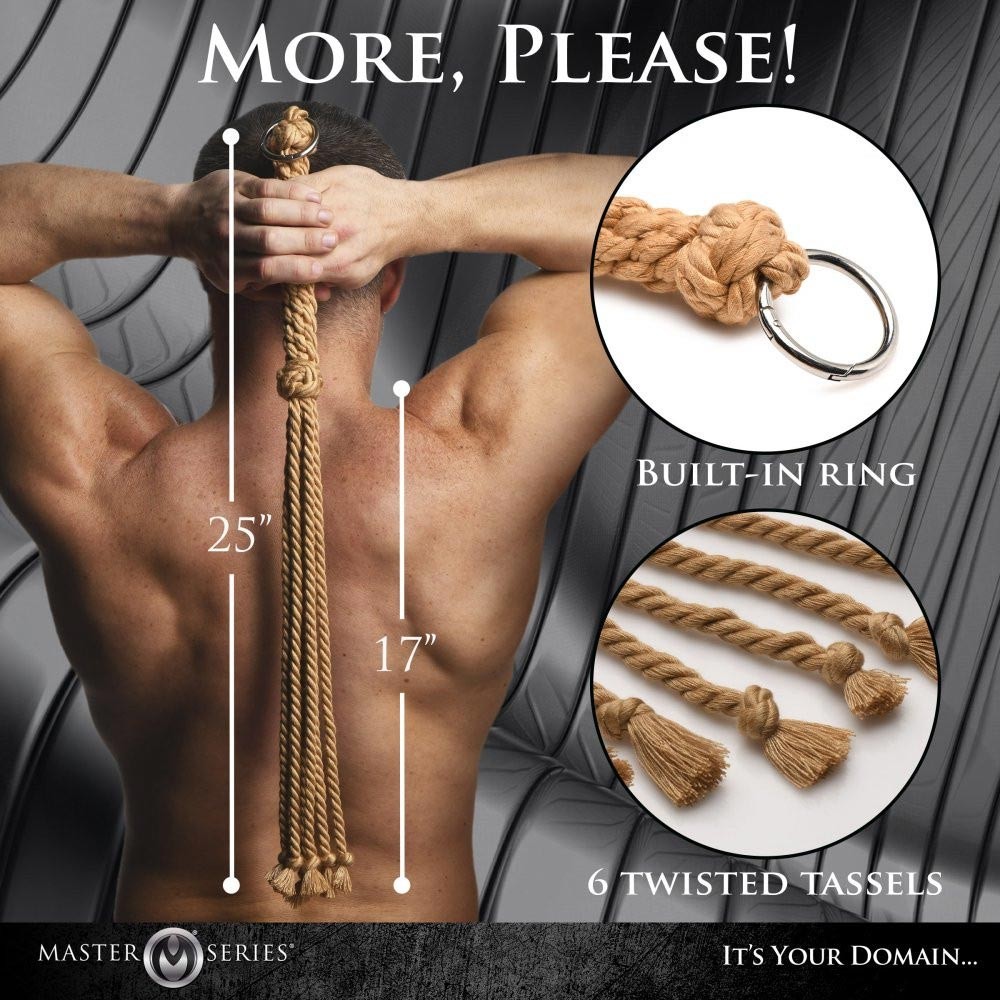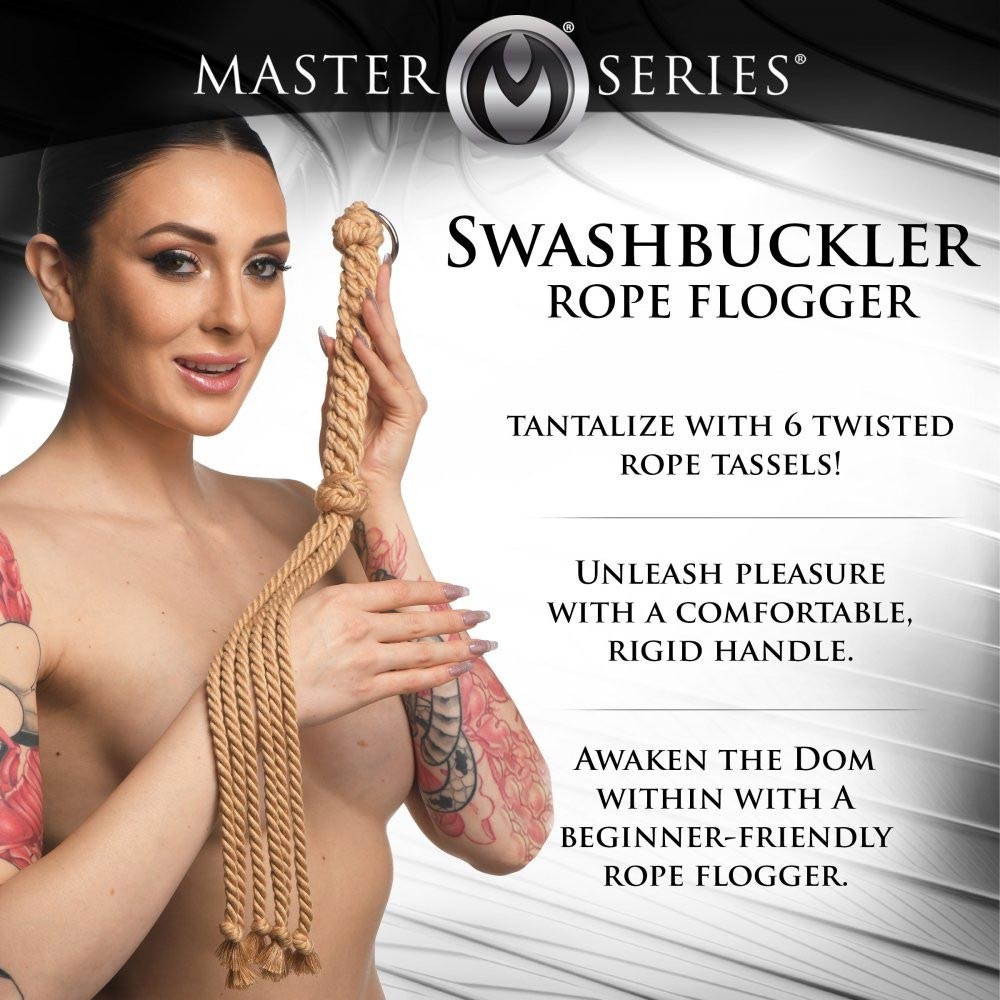 GUARANTEE
1-Year Product Guarantee. If DOA(Dead On Arrival), please contact us within 72 hours of delivery.