Introduction
For most couples, it would be a perfect experience if we could have an orgasm as soon as possible during sex. But because many women's bodies change as they grow older or have children, they don't have the experience they want when they have sex. If you have an AITE "Apple Series" set, these problems will be solved. 3 in 1 and upgrade kegel Ball Set for Women, beginners, Childbirth Recovery, advanced users. Say goodbye to pelvic floor dysfunction, Stop Leaking from now on. Why choose Yoyo Kegel Balls? Kegel Balls are easy to use, waterproof, comfortable, soft, and smooth surfaces with a seamless USB needle charging port. Freely switch various modes, enjoy at any time anywhere and massage ball is equipped with 10 meters wireless remote control. The female who is young, middle-age or elderly, pregnant, or in recovery, you need our kegel ben wa ball, will always be room for improvement.
How does Kegel Balls work? Kegel balls, also known as Kegel Weights or Ben-Wa balls, are small weighted devices that can help to strengthen a woman's pelvic floor muscles. Kegels Balls also can help to prepare your body for childbirth, quickly restore vaginal tightness after delivery, help preventing bladder prolapse to get more confident as a woman and make you feel better in bedroom life. Strong pelvic floor muscles help to prevent urinary and fecal incontinence. Just 15 minutes per day for a Kegel workout, you'll have stronger and tighter pelvic muscles for improved bladder control, labor recovery, and confidence. Four stages back to 18 years old, tight happiness. The first stage: use vibrating egg for clitoral stimulation, strong orgasm; or go deep into the body for koro exercise. The second stage: One ball 38g, 30 minutes per day, for 1-2 weeks. The third stage: Large double ball 62 grams, 30 minutes a day, 2-3 weeks. The fourth stage: Small double ball 44 grams, 30 minutes a day, 1 month.
Discover your pelvic floor muscles: Insert the Kegel Ball, then tightly squeeze your pelvic floor muscles while sitting. Then relax, and try repeating this a few times. Yoyo Kegel Balls are made of food-grade silicone, non-porous, odorless, safe. It is skin-friendly and can be used with confidence. Yoyo Ben Wa Balls set's vibrating egg can stimulate your vagina, clitoris, nipples, etc. Releases 10 vibrations modes it increases the pleasure during foreplay & sexual intercourse. Yoyo kegel ball is controlled by the attached wireless controller, which can be effectively controlled within 10 meters. This means you can use it in all areas of your home. These kegel balls are made completely waterproof, so that is very easy to clean and comfortable using. USB rechargeable and package included. Compatible with multiple devices in daily life. It is the best gift for mom/lover, which can Improve their couple's life and bring them confidence.
Features
• 3 in 1 remote control Kegel balls, flexible Kegel balls
• Bladder Control & Pelvic Floor Exercise
• Becoming tighter & Bringing Confidence Back
• 10 meters distance wireless remote control
• 10 vibration modes with quiet motor
• Full waterproof design, easy to clean and use
• Body-safe material, the same silicone material as the pacifier
• Needle type charging, USB interface, charging anytime, anywhere
• The best gift for mom/love, regain confidence
Parameter
Size:
136mm*34mm/169mm*32mm/162mm*28mm/180mm*35mm
Material:
Medical silicone+Steel ball
N.Weight:
182g (38g-44g-62g-38g)
Function:
Kegel Exercise, 10 frequency vibration
Battery capacity:
600 mAh
Standard Configuration
1x Kegel Balls Set (3*Kegel balls & 1*Vibrating ball)
1x Wireless Remote Control
1x USB Cable
1x User Manual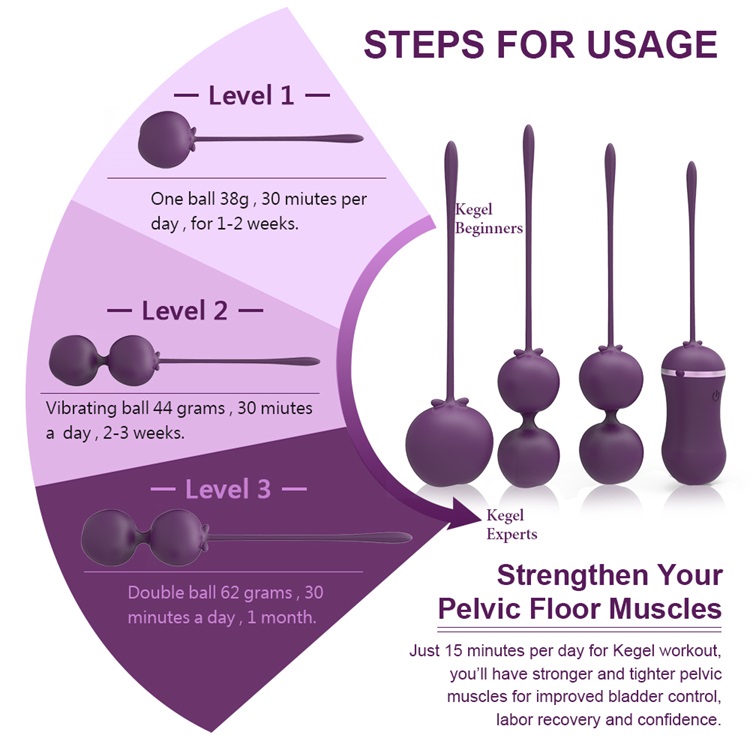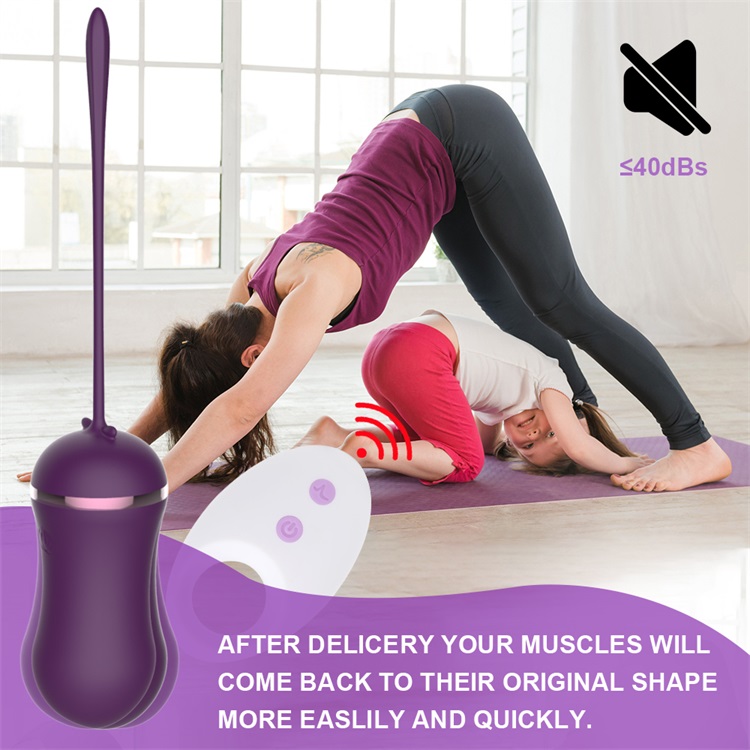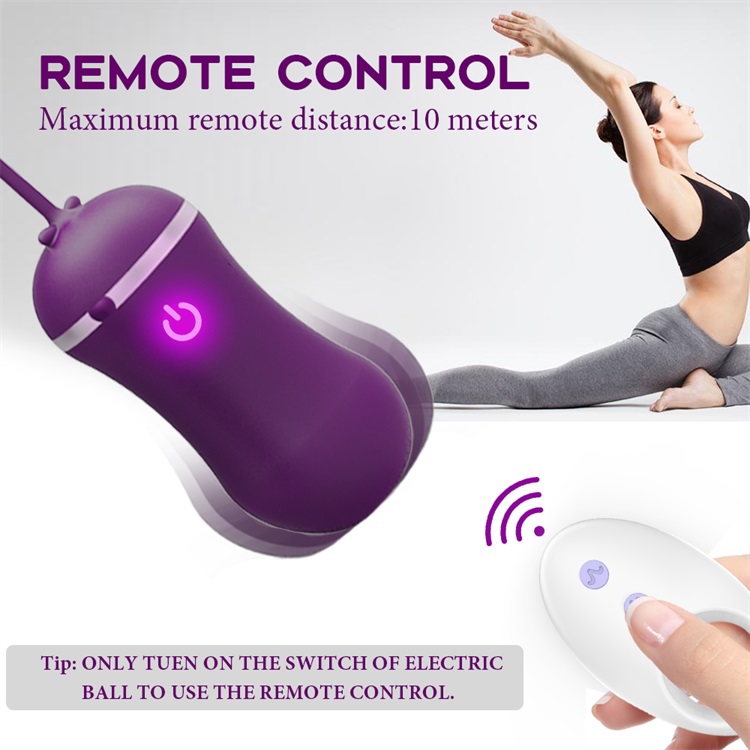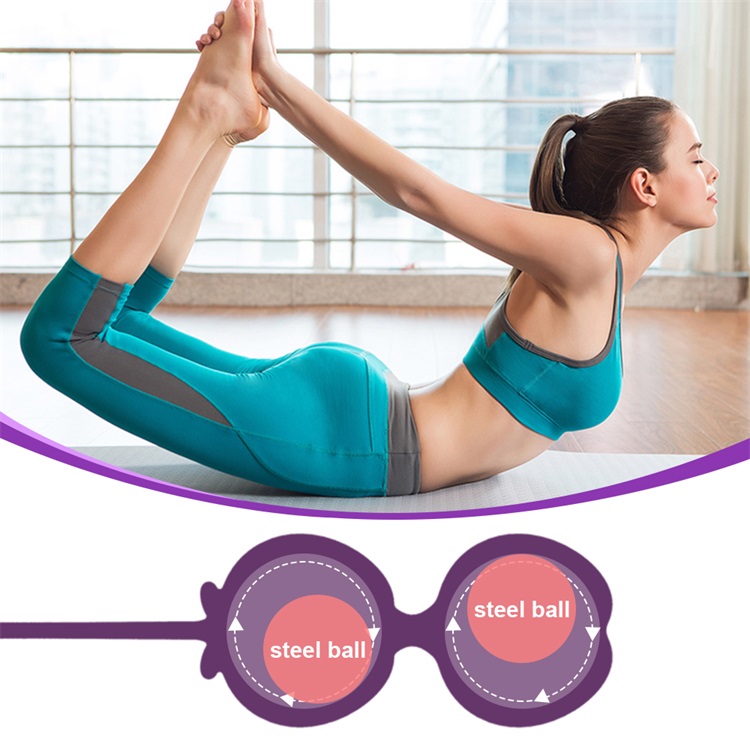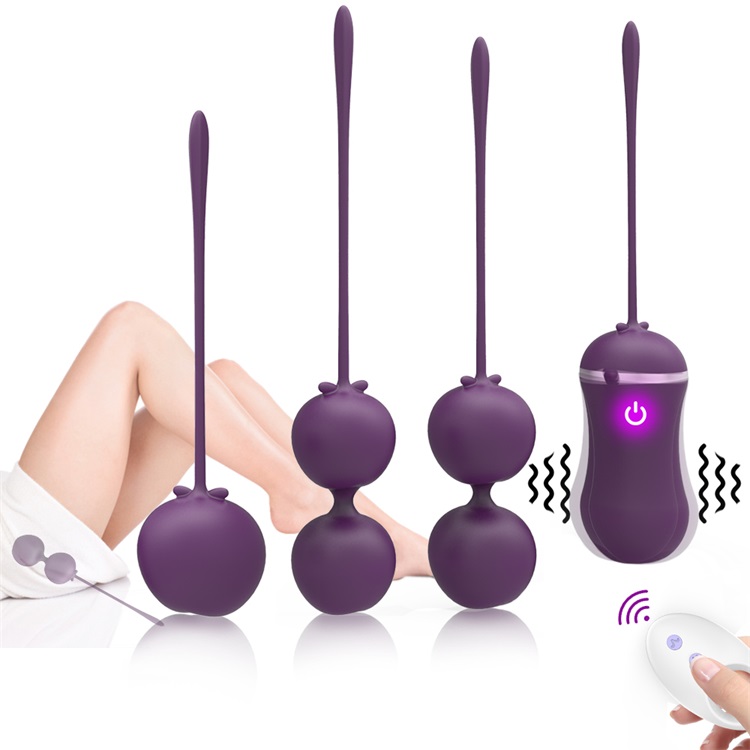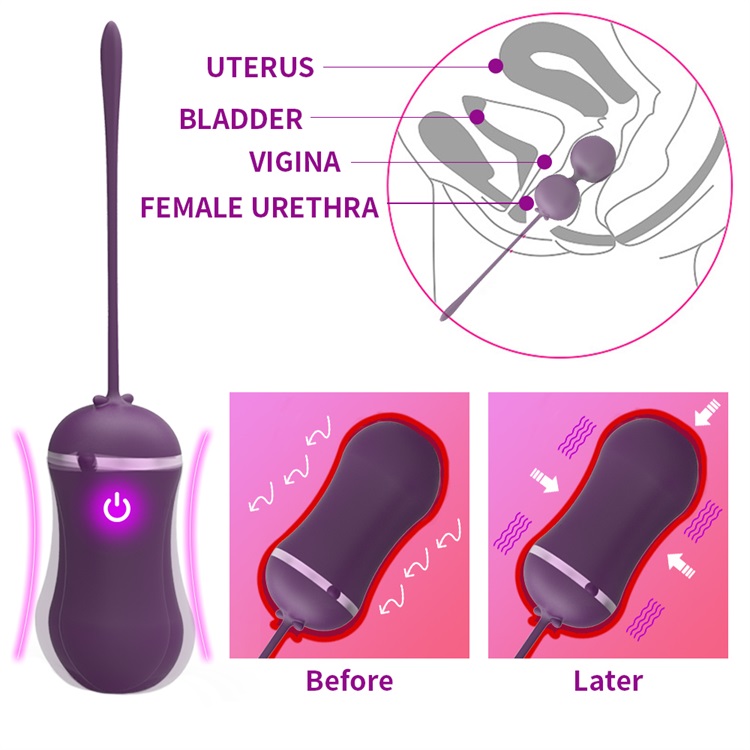 GUARANTEE
1 Year Product Guarantee. If DOA(Dead On Arrival), please contact us within 72 hours of delivery.