Introduction
Introducing the Alien Nation Cerberus Silicone Creature Dildo in Red! Prepare to unleash your primal desires with this pleasure toy. Inspired by the post-apocalyptic AlienNation story, the Cerberus dildo embodies the fierce and loyal spirit of the wolfen Cerberus, guardian of the primordial being known as Primus. With its lion claws, serpent's tail, and striking mane of snakes, this creature dildo commands attention in a world of peril.
The Cerberus dildo features a shiny red shaft adorned with a pearlescent swirl, adding a touch of mesmerizing beauty to its crimson coloring. Its unique knot at the base adds an enticing canine kink, while the wide black suction cup ensures a secure and hands-free experience on any smooth surface.
Crafted from 100% body-safe silicone, this dildo offers a lifelike texture and is free from phthalates. It is harness compatible, allowing you to bring your creature fantasies to life with a partner. The extra-strong suction base provides stability and support during your wildest rides.
The AlienNation Story: After Earth was struck by a ten-mile wide asteroid, a sixth mass extinction event occurred, ending human civilization as we know it. What life remained would be impacted as never before...for carried inside the meteor's core was a primordial, regenerative being, a billion years old, known as Primus. And soon Primus would change everything, into nothing ever seen: from beasts to buildings, from the fly to the sky, an Alien Nation was born.
The "Cerberus" Story: Loyal to the end, the wolfen Cerberus guarded his master Primus, granting spirits an audience…if not an exit. His lion claws, serpent's tail, and imposing mane of snakes struck a fierce presence in this new world of peril. And his shiny red manhood with a knot at the bottom, and a pearlescent swirl throughout its crimson coloring, stood out as a reminder of Cerberus' primacy in the kingdom of Primus!
Features
• Popular wolfen style with pearlescent swirl.
• Extra-strong suction base for hands-free rides.
• Harness compatible for partner play.
• Made from body-safe silicone.
• Easy to lubricate, easy to clean.
Parameter
Overall Length:
8 in / 20.32 cm
Insertable Length:
7.5 in / 19.05 cm
Narrowest Insertable Diameter:
1.5 in / 3.81 cm
Widest Insertable Diameter:
2 in / 5.08 cm
Weight:
13.6 oz / 385.55 g
Standard Configuration
1x Dildo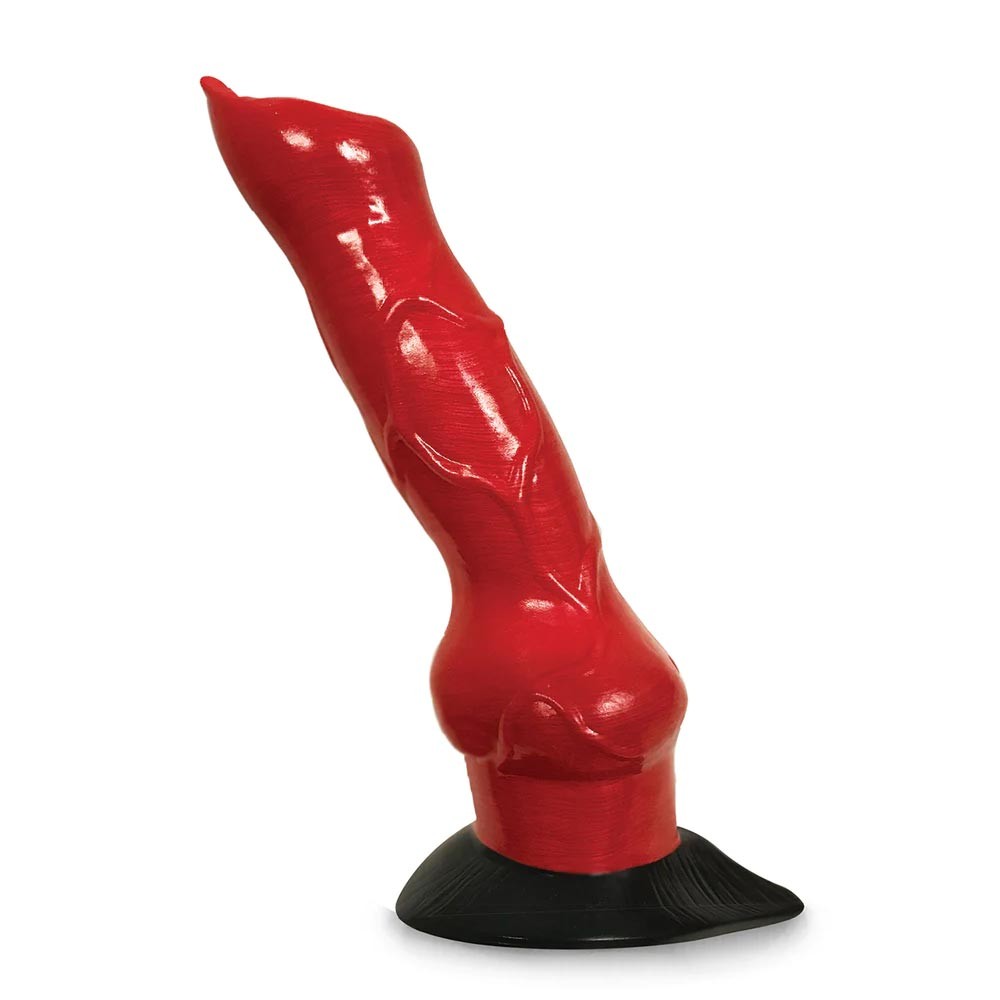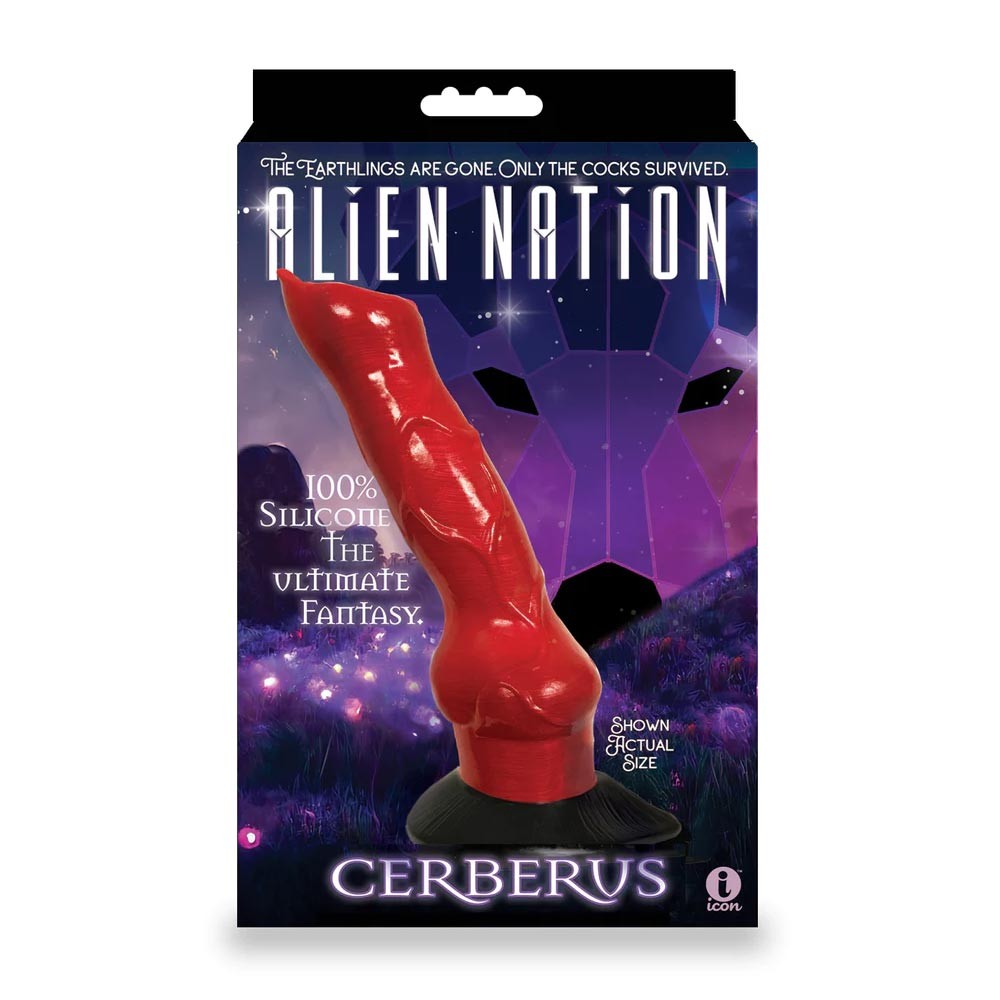 GUARANTEE

1-Year Product Guarantee. If DOA(Dead On Arrival), please contact us within 72 hours of delivery.