Introduction
Crafted with premium 100% body-safe silicone, Stardust is not just a sex toy, but a work of art. Its vibrant swirling metallic colors in a fade of blue to lavender to gold create a breathtaking visual experience that will captivate your senses.
One of the standout features of Stardust is its sparkling glitter. This unicorn-inspired dildo is almost translucent, reminiscent of a sunset sky on a Monet canvas. The beautiful spiraling pattern is accentuated by sparkling "diamond dust" glitter that shimmers with every movement. With over 2 inches of girth and 8 inches of length, Stardust is a substantial toy that offers both pleasure and visual appeal.
But Stardust isn't just about looks. It features an extra-strong suction base, allowing for hands-free pleasure tsilhat will take your solo sessions to new heights. And if you're feeling adventurous, the wide suction cup is harness compatible, so you can bring your creature fantasies to life with a partner.
When it comes to safety, we've got you covered. Stardust is made from 100% body-safe silicone, free from phthalates and other harmful substances. It's easy to lubricate and easy to clean, ensuring a comfortable and hygienic experience every time.
Indulge in the magical world of AlienNation with Stardust. Let its sensual curves and tapered tip guide you to new levels of pleasure. Whether you're new to adult sex toys or a seasoned enthusiast, Stardust is sure to fulfill your desires and leave you wanting more.
Features
• Mesmerizing and Enchanting Silicone Dildo.
• Premium 100% Body-Safe Silicone.
• Sparkling Glitter for a Breathtaking Visual Experience.
• Extra-Strong Suction Base for Hands-Free Pleasure.
• Harness Compatible for Adventurous Play.
Parameter
Overall Length:
8.3 in / 21.08 cm
Insertable Length:
7 in / 17.78 cm
Narrowest Insertable Diameter:
1.5 in / 3.81 cm
Widest Insertable Diameter:
2 in / 5.08 cm
Standard Configuration
1x Dildo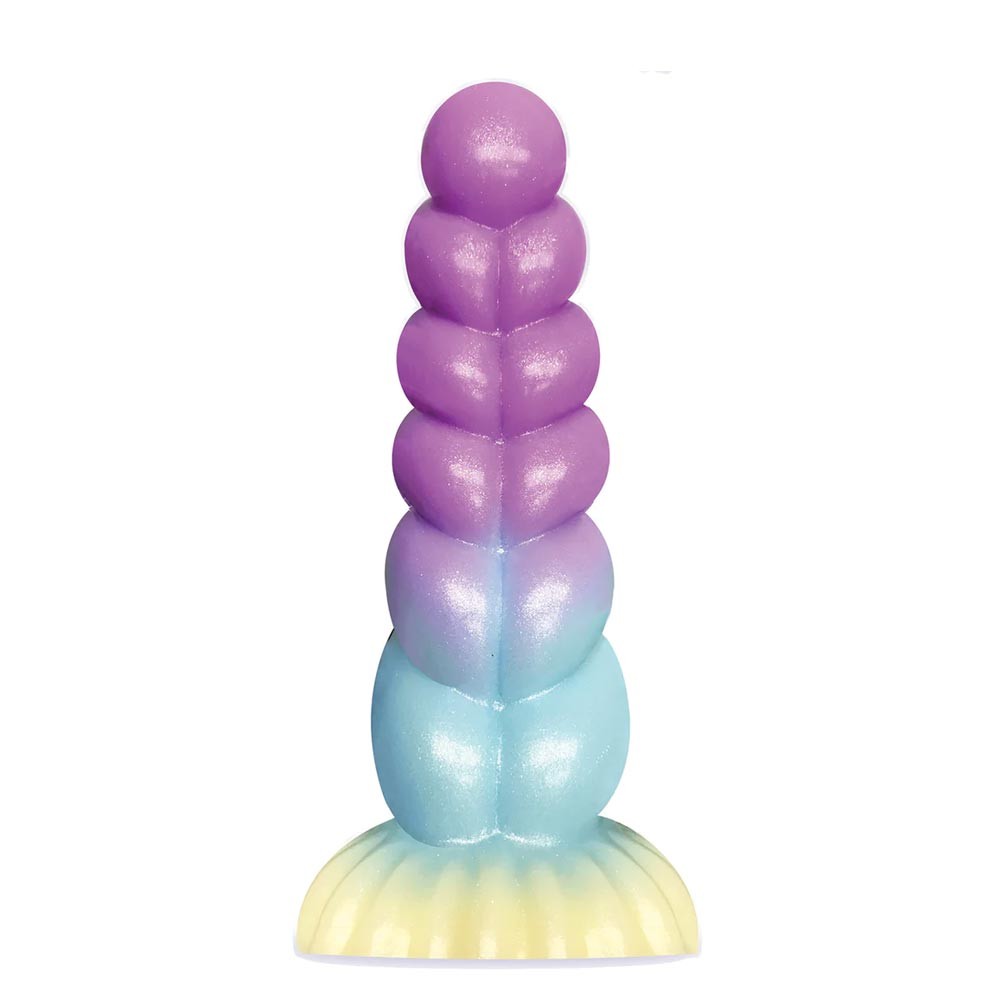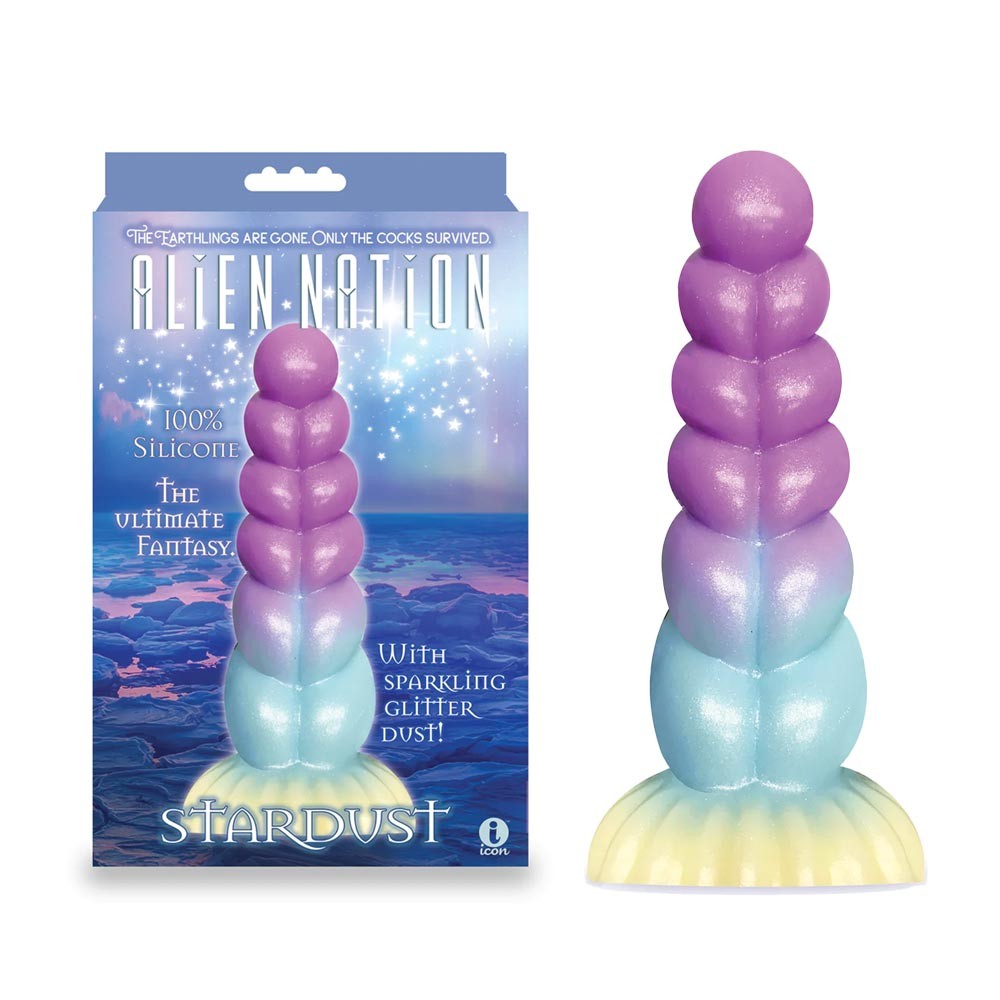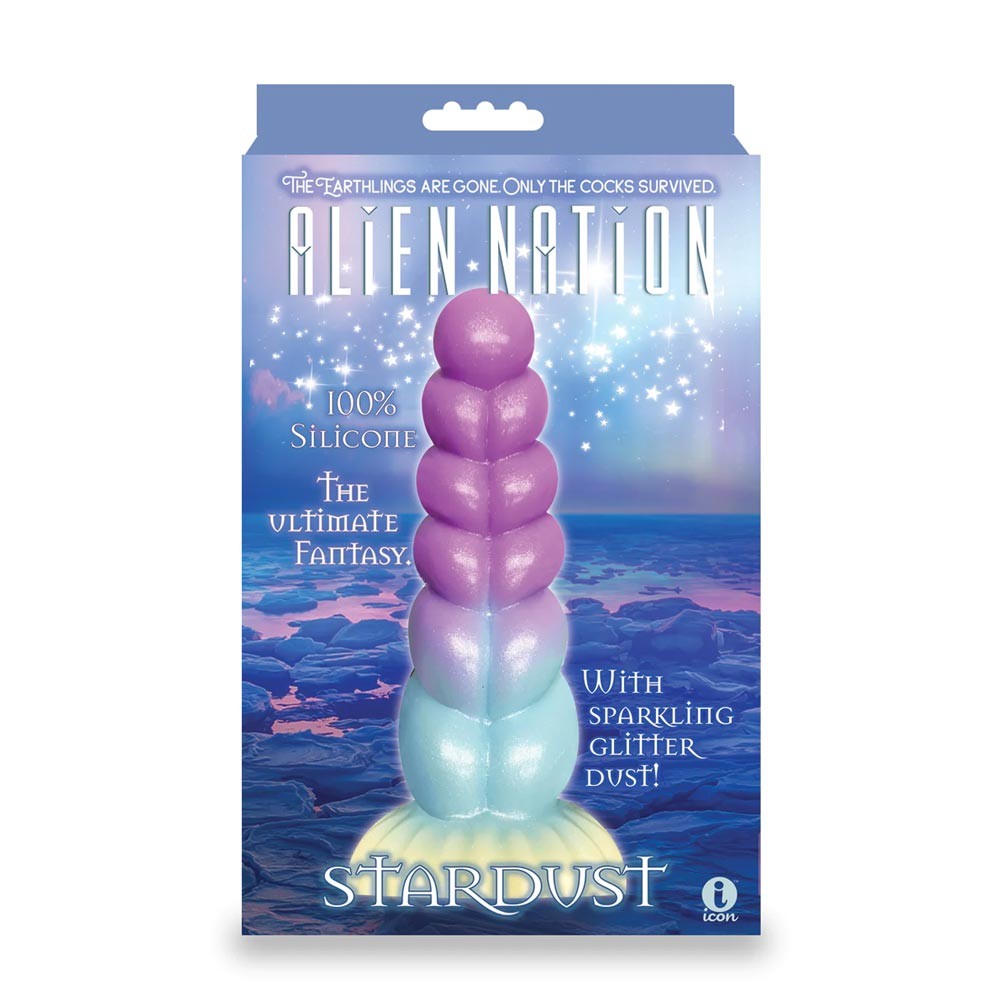 GUARANTEE

1-Year Product Guarantee. If DOA(Dead On Arrival), please contact us within 72 hours of delivery.