Introduction
ANEROS PROGASM RED ICE is expertly designed to redefine your intimate experiences. If you're seeking a prostate stimulator that stands out from the rest in terms of design, functionality, and sensation, look no further.
Featuring a large, angled head, this masterpiece ensures precise and focused prostate stimulation, targeting the most sensitive areas for intensified pleasure. It's not just about targeted stimulation; the PROGASM RED ICE provides a wholesome experience. Its large midsection ensures that users feel those deeply satisfying, filling sensations that enthusiasts often crave.
Constructed with a special balance, this prostate stimulator boasts excellent responsiveness. It moves in harmony with your body's natural rhythms and contractions, ensuring that every motion brings a wave of pleasure. The rigid construction not only guarantees durability but also promises stronger, more pronounced stimulation. Every curve and contour of the PROGASM RED ICE is meticulously designed to elevate your pleasure levels.
What sets the ANEROS PROGASM RED ICE apart is its capability to stimulate four erogenous zones simultaneously. This multi-pronged approach ensures that every use leads to a symphony of sensations, providing a holistic pleasure experience that few other products can match.
Whether you're well-versed in the world of prostate stimulation or looking to elevate your experiences, this stimulator is excellent for both intermediate and advanced users. Its intuitive design paired with its multifaceted functionality makes it a must-have for those who refuse to settle for anything but the best.
Features
• Large, angled head for more focused prostate stimulation.
• Large midsection for more filling sensations.
• Specially balanced for excellent responsiveness.
• Rigid construction for stronger stimulation.
• Stimulates 4 erogenous zones simultaneously.
• Excellent for intermediate and advanced users.
Parameter
Tip Width:
1.15 in / 2.92 cm
Mid-Ridge Width:
1.25 in / 3.18 cm
Stem to Perineum Distance:
1.52 in / 3.86 cm
Insertable Length:
4.2 in / 10.67 cm
Head Width:
1.25 in / 3.18 cm
Standard Configuration
1x Prostate Stimulator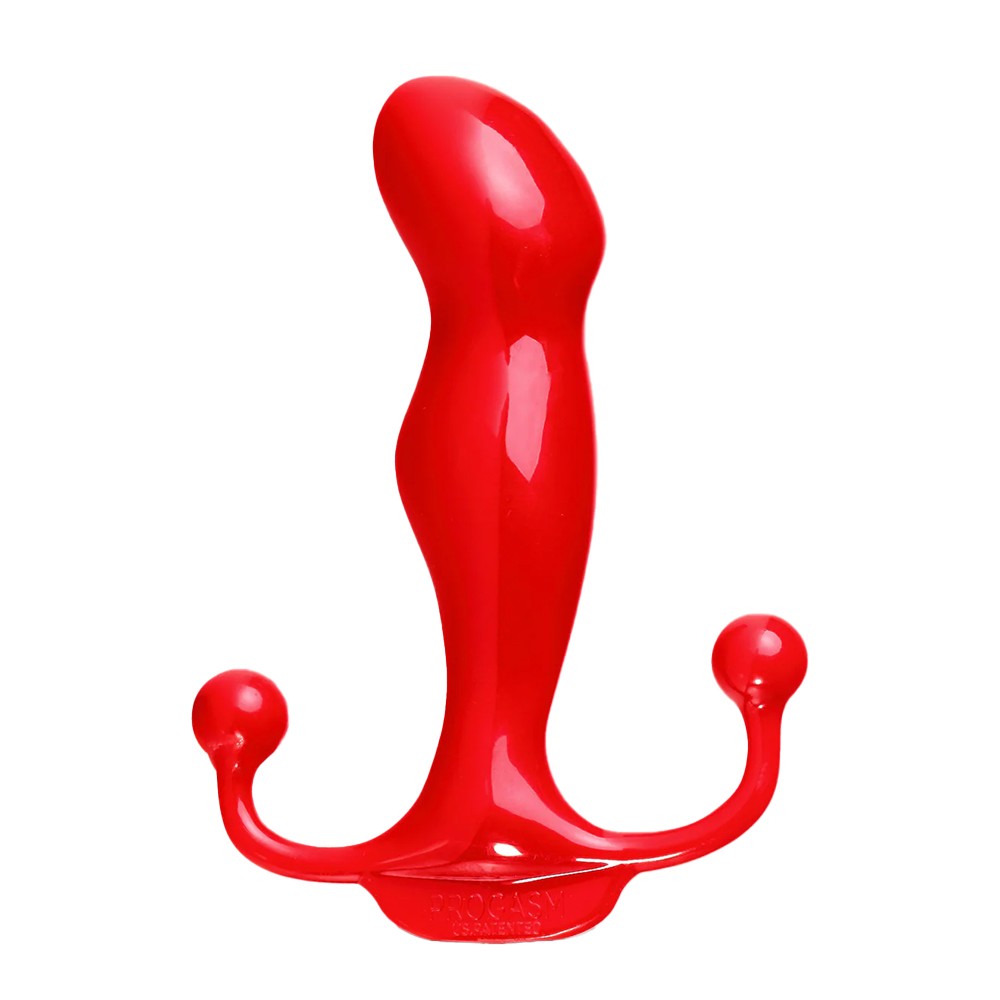 GUARANTEE
1 Year Product Guarantee. If DOA(Dead On Arrival), please contact us within 72 hours of delivery.