Introduction
Embark on an extraordinary journey of pleasure with our AROSUM TriPlugs Pride-themed Silicone Training Butt Plug Set (3PCS). Crafted with premium silicone and featuring a smooth, flexible texture, this adult toy kit is designed to make your training experience sensational.
Indulge in the captivating and empowering world of our Pride-Themed Color Silicone Training Butt Plug Set. This meticulously designed collection celebrates diversity, self-expression, and the vibrant spirit of the LGBTQ+ community. With 3 different sizes included, this set offers progressive training for individuals and couples seeking to enhance intimacy and pleasure.
Experience the joy of self-discovery as you explore anal penetration with confidence. Our Pride-Themed Color Silicone Training Butt Plug Set encourages open-mindedness, acceptance, and the celebration of diverse sexual expression. Each plug in the set features a tapered tip that gradually increases in size towards the flared base, ensuring a comfortable and pleasurable experience.
Whether you're a beginner or an experienced user, the smooth and flexible texture of these anal toys will enhance your training journey and lead you to reach for larger toys in no time. With proper lubrication, you'll be ready to embark on a pleasurable adventure.
Features
• Sensational Training: Smooth and flexible texture for extra pleasure.
• Pride-Themed Collection: Celebrating diversity and self-expression.
• Progressive Sizes: 3 different dimensions for all experience levels.
• Journey of Self-Discovery: Explore desires and enhance intimacy.
• Embrace Your Confidence: Celebrate your unique identity and desires.
Parameter
Small Size:
4.45 x 1.10 in / 11.30 x 2.80 cm
Medium Size:
4.92 x 1.26 in / 12.50 x 3.20 cm
Large Size:
5.98 x 1.58 in / 15.18 x 4.01 cm
Standard Configuration
3x Butt Plugs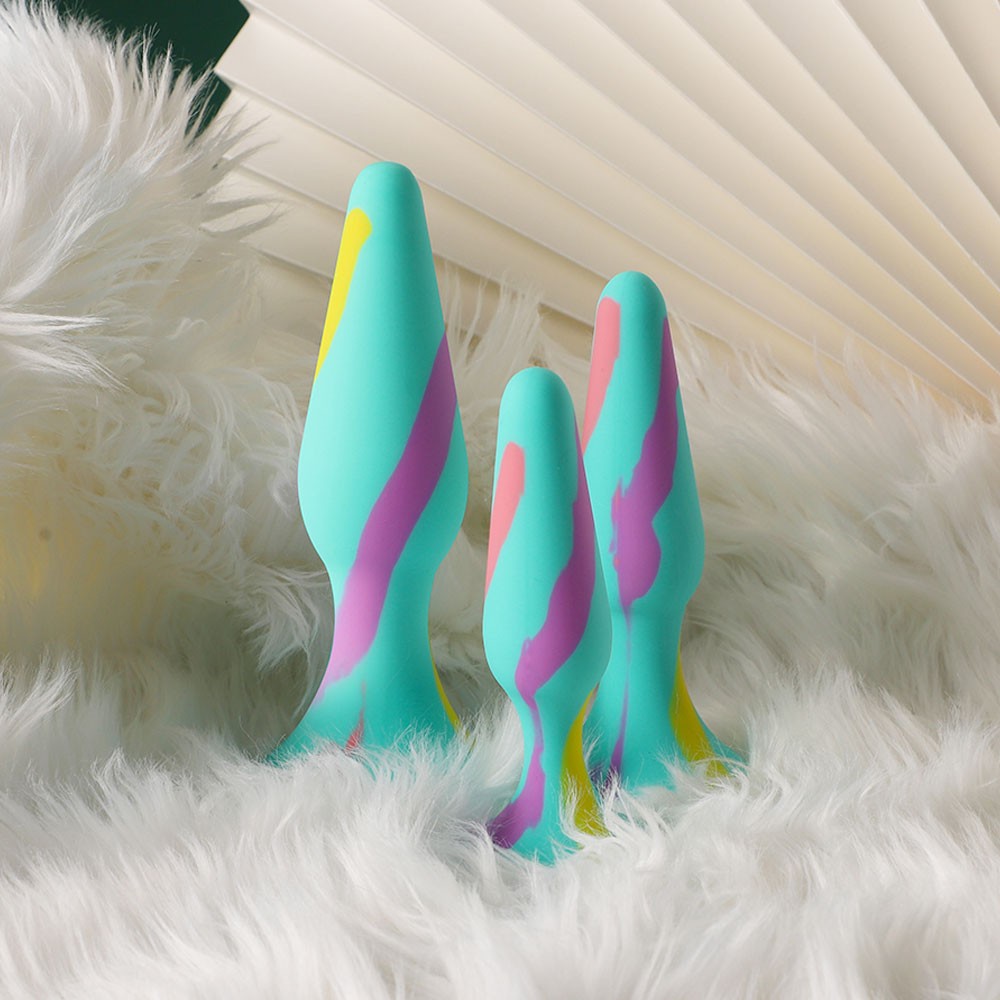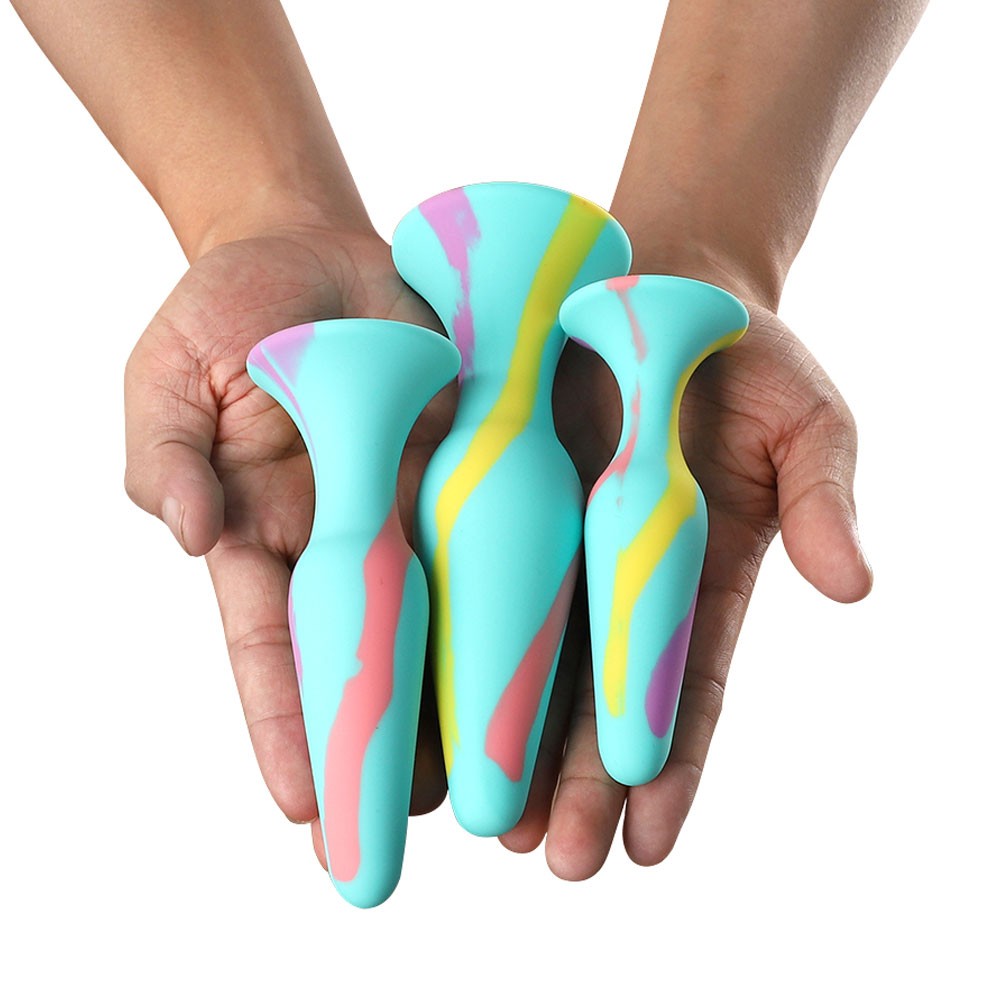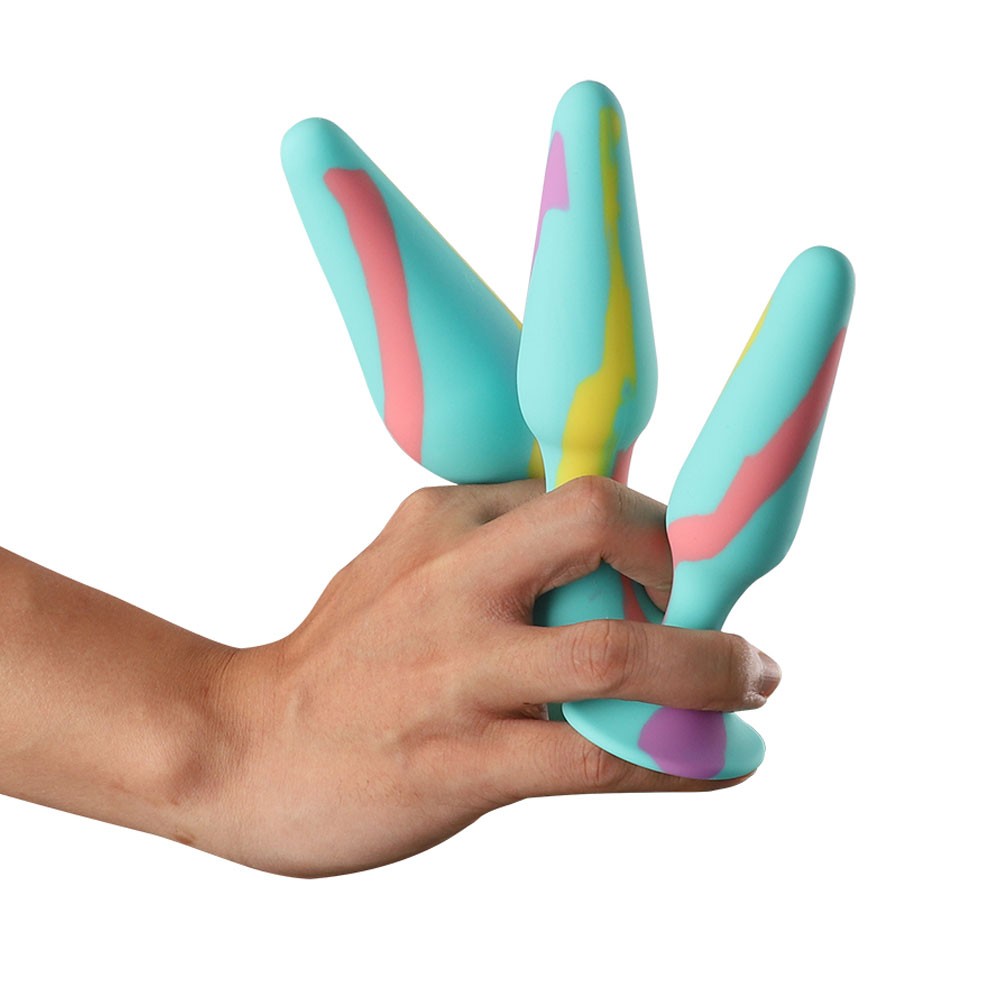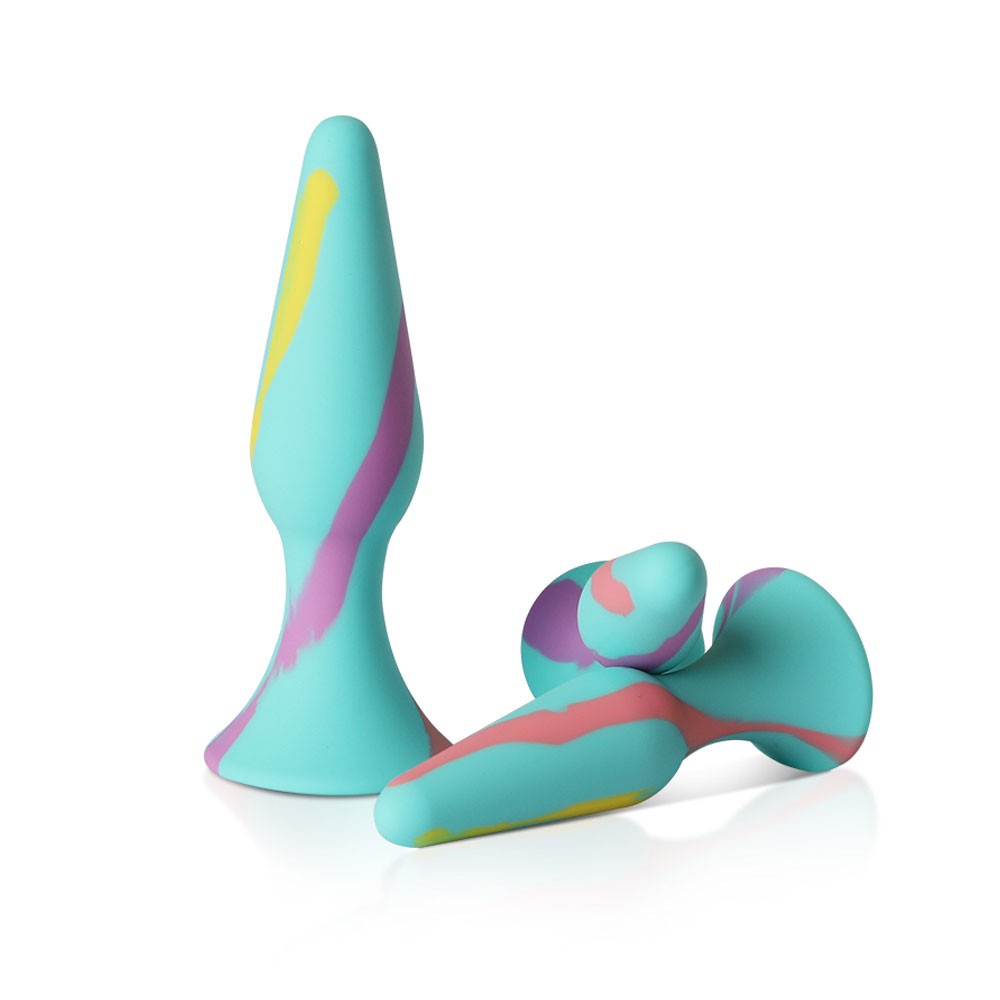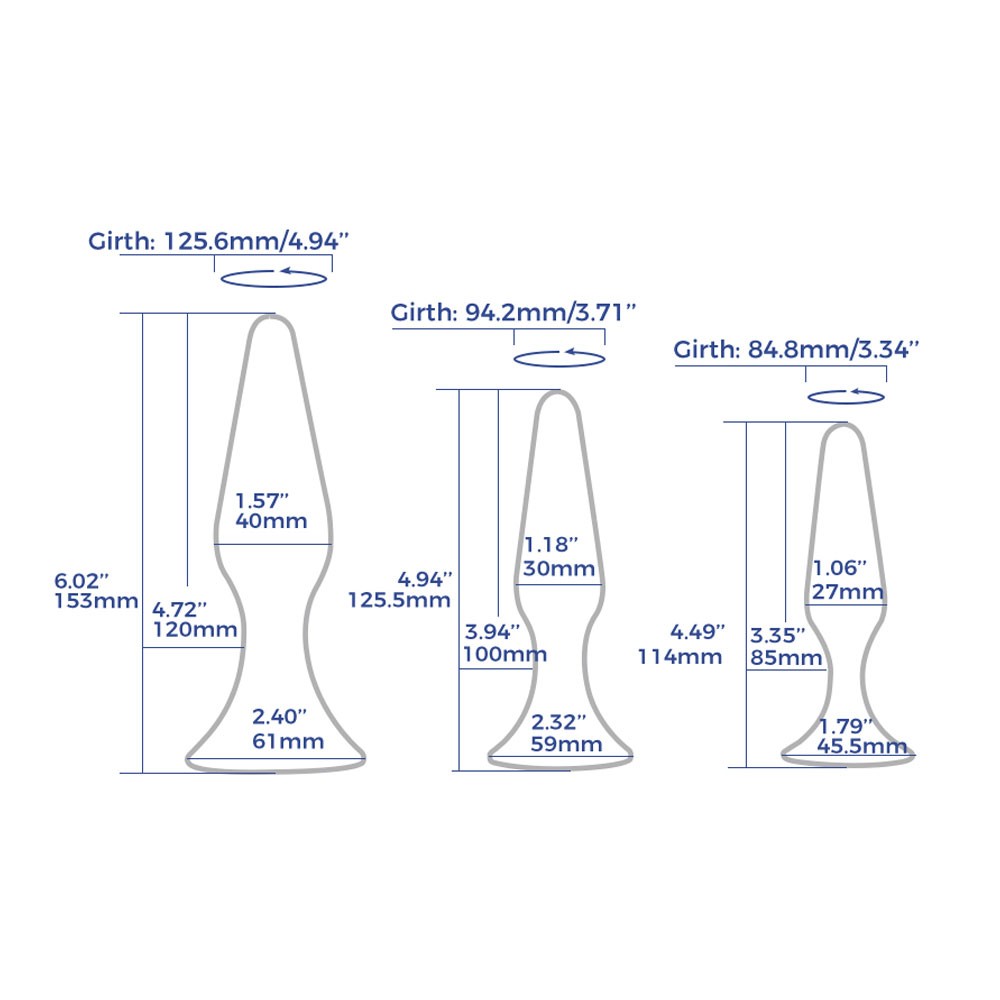 GUARANTEE

1-Year Product Guarantee. If DOA(Dead On Arrival), please contact us within 72 hours of delivery.