Introduction
Experience new heights of pleasure with the Master Series Ass Bound Anchor Inflatable Silicone Anal Plug. This innovatively designed adult toy anal plug is expertly crafted for enthusiasts at all levels of experience, offering a customizable and intensely satisfying experience.
The anal plug is sleek and smooth, with a tapered tip in the center and curved, round sides to facilitate easier insertion. Crafted from soft silicone, it's made to stretch and adapt to your desires, expanding from 3.2 inches long and 1.8 inches wide to an astonishing 5 inches long and 5.5 inches wide! Its flanged base ensures that the plug stays anchored in place, providing both safety and enjoyment.
With the soft silicone bulb, you can control the degree of inflation, allowing for a tailored and exhilarating pressure build-up that presses against the internal sphincter. The hose comes with a built-in quick-release valve to manage the pressure decrease at your own pace, offering complete control over the experience.
Generously apply water-based lube to enhance the sensation as the premium silicone presses against sensitive nerves and erogenous zones. Engage the A-spot or P-spot for even more extreme pleasure, whether exploring solo or with a partner.
After use, simply deflate the anal toy and remove it with care. Washing the toy is effortless with warm water and mild soap, followed by a spray with toy cleaner. Let it air-dry, and it's ready for your next adventure.
Features
• Inflatable Silicone Plug: Expands from 2 x 3 to 3 x 5.5 inches
• Removable Hose: Keeps plug inflated after removal
• Tapered Tip: Facilitates easier insertion
• Quick Release: Control speed, release pressure easily
• Soft Silicone: Made of smooth, premium material
Parameter
Materials:
Silicone, PVC, Metal
Overall Length:
27.25 in / 69.21 cm
Deflated Insertable Length:
3.2 in / 8.12 cm
Widest Insertable Diameter:
1.8 in / 4.57 cm
Inflated Insertable Length:
5 in / 12.7 cm
Widest Insertable Diameter:
5.5 in / 13.97 cm
Standard Configuration
1x Master Series Ass Bound Anchor Inflatable Silicone Anal Plug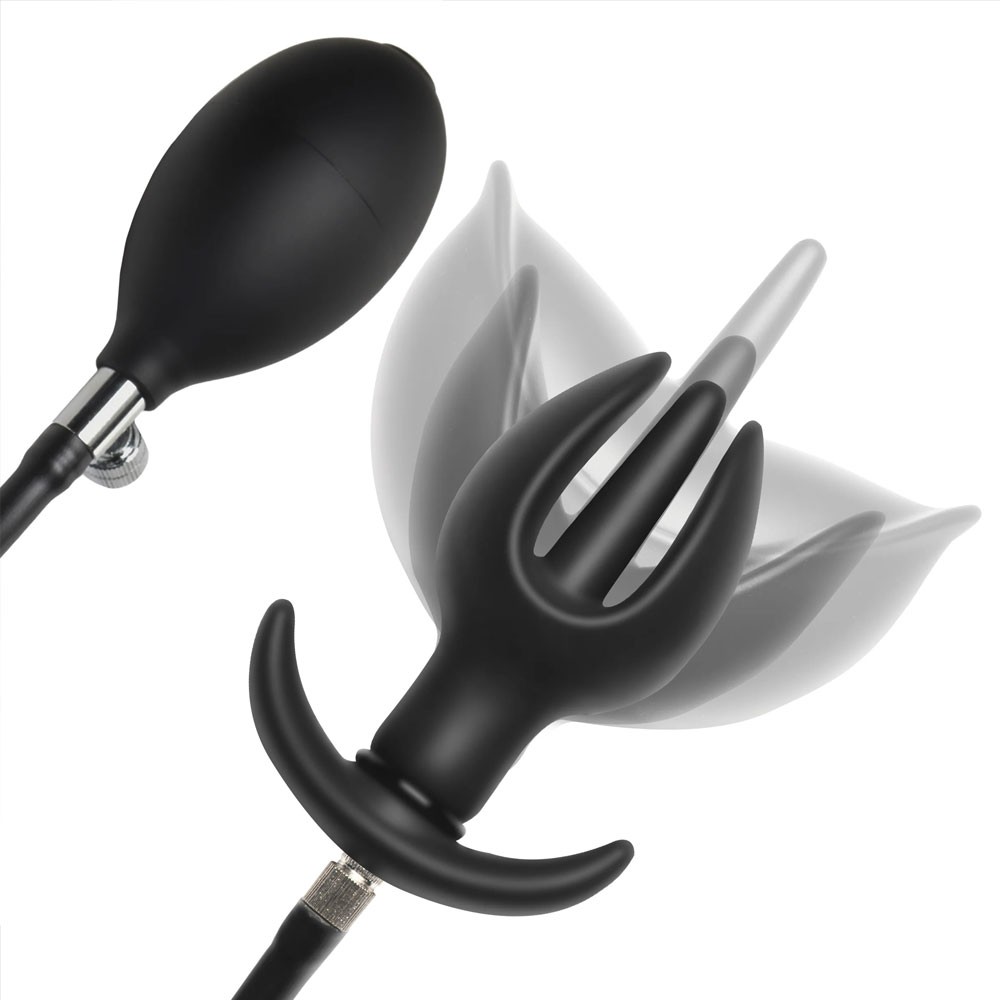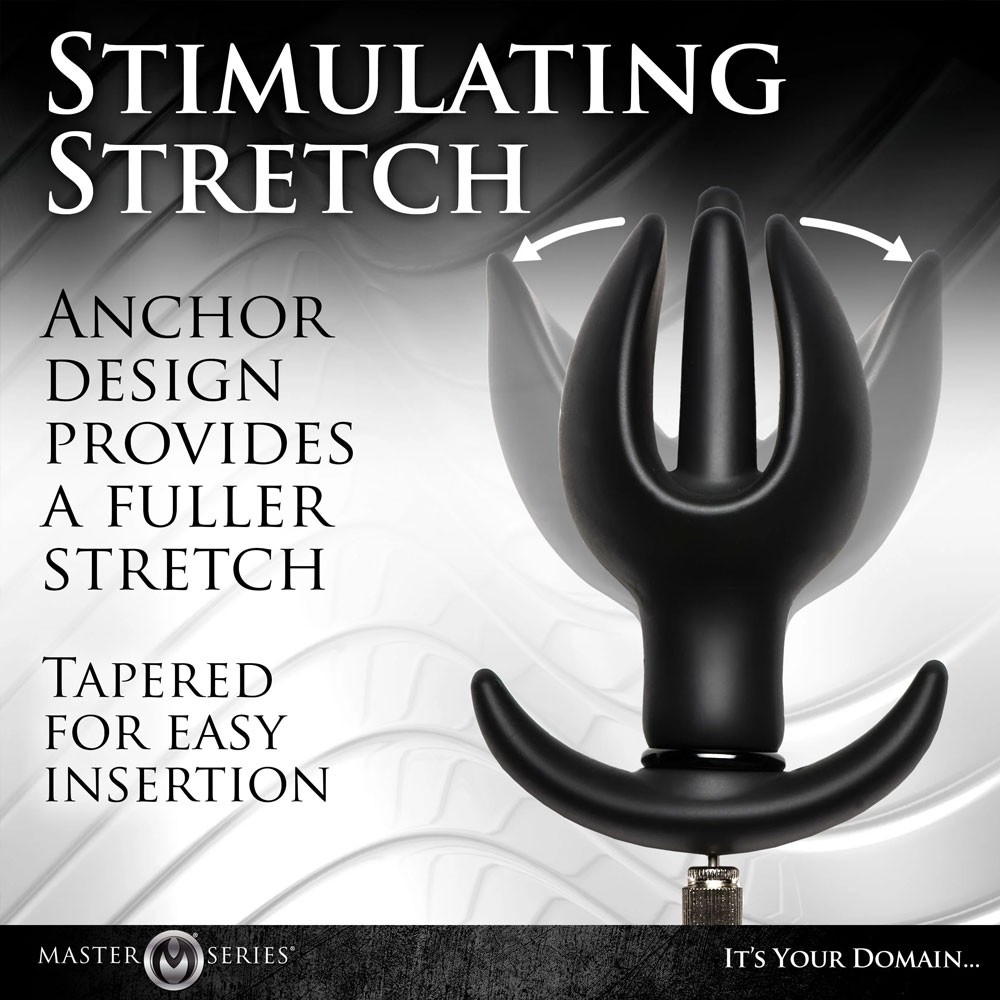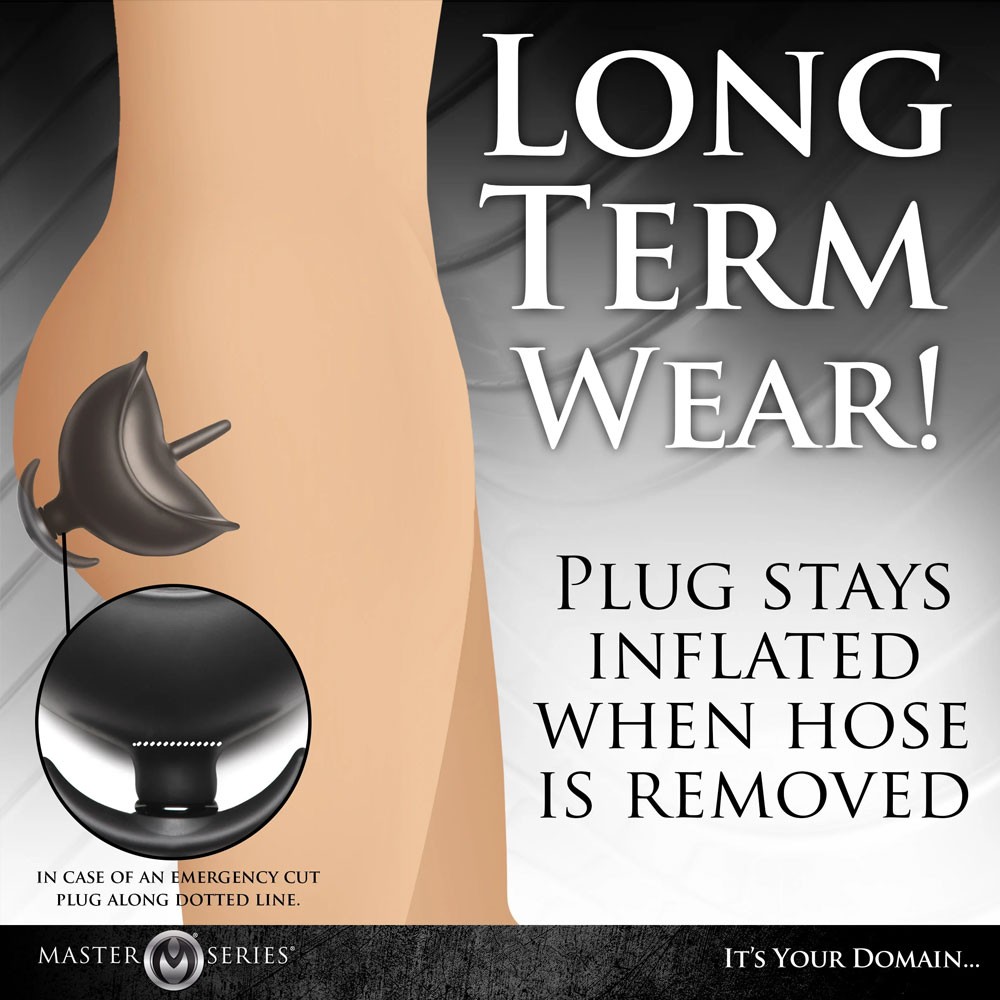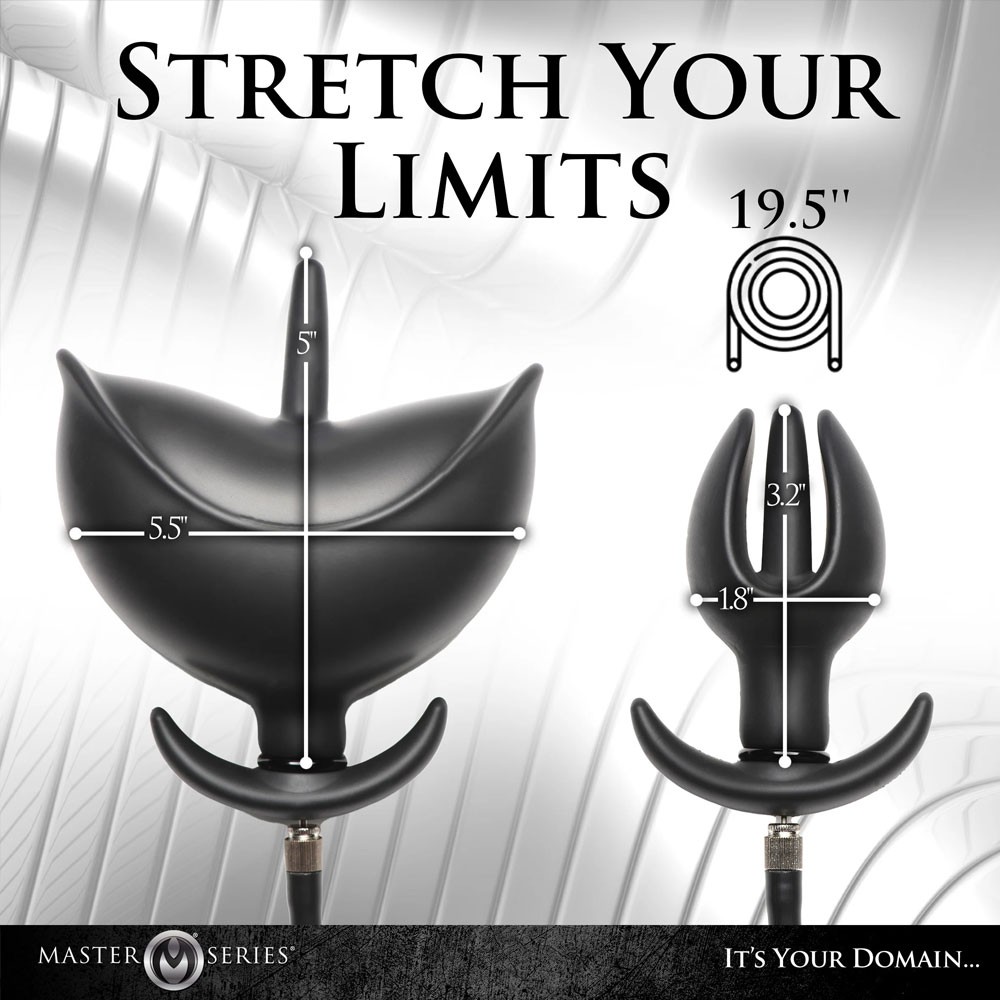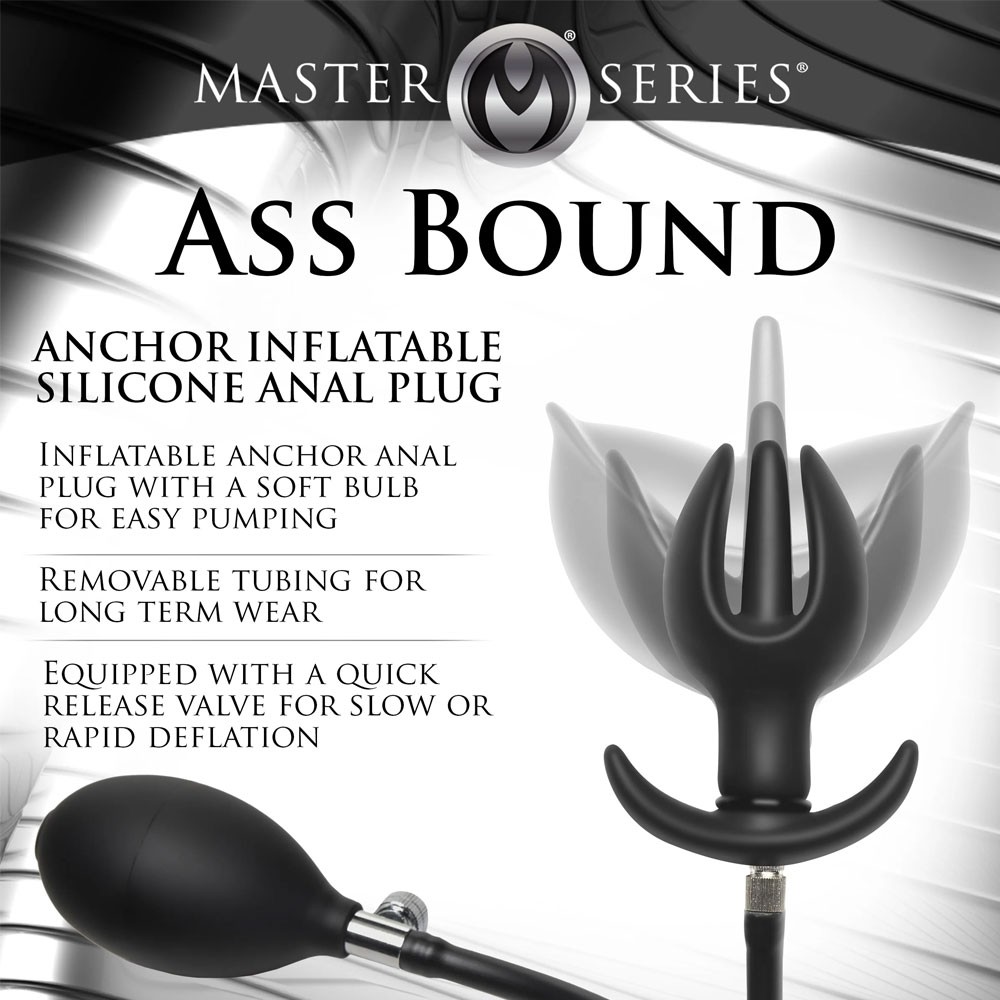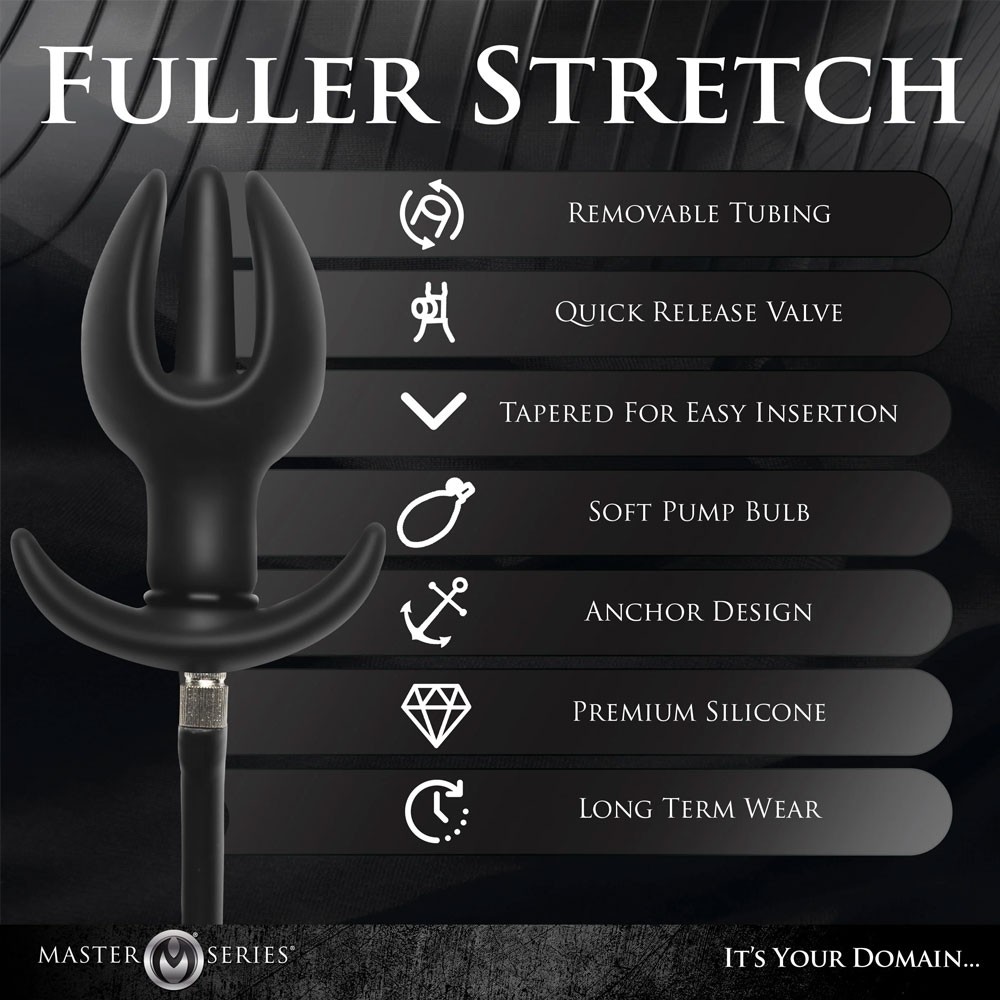 GUARANTEE
1 Year Product Guarantee. If DOA(Dead On Arrival), please contact us within 72 hours of delivery.