Introduction
Avant Chasing Sunsets Mermaid 7.75-inch Dildo - a stunning fusion of modern design, style, and unparalleled beauty. Discover the allure of the Chasing Sunsets dildo, with its exquisite handcrafted details, bold gradient hues, and a delicate touch of glitter to ignite the magic within your most intimate moments. This luxurious dildo is the perfect blend of form and function, designed to captivate the senses and elevate your pleasure to new heights.
Experience the artistry and craftsmanship of the Chasing Sunsets dildo, which boasts a vibrant color gradient effect, masterfully blended to create a visual spectacle that will entice and enchant. The shimmering glitter sparkles throughout the dildo's surface, adding a touch of enchantment to an already mesmerizing masterpiece.
Constructed from premium Puria platinum-cured silicone, the Chasing Sunsets dildo is not only visually stunning but also exceptionally smooth and gentle to the touch. The exclusive UltraSilk technology ensures a silky, luxurious feel against your skin, providing ultimate sensual satisfaction. This top-quality dildo is entirely body-safe, as it is free from phthalates, paraffin, fragrances, and latex, ensuring your complete comfort and peace of mind.
Measuring an impressive 7.75 inches in length, with 6 inches of insertable pleasure and a width of 1.25 inches, the Chasing Sunsets dildo is the perfect size to fulfill your desires. Its sturdy suction cup base allows for effortless hands-free play on any flat, clean surface, offering an unparalleled range of versatility and excitement. Whether you prefer solo or partnered play, the Chasing Sunsets dildo is also harness compatible, ensuring endless possibilities for your most intimate moments.
Designed for use with water-based or hybrid lubricants, this magnificent dildo promises a safe and exhilarating experience every time. With its expertly crafted details and unmatched quality, the Avant Chasing Sunsets Mermaid 7.75-inch Dildo is the ultimate expression of passion and desire. Immerse yourself in the magic and enchantment of the Chasing Sunsets, and let your fantasies take flight.
A true work of art designed to ignite your passions and inspire your most erotic fantasies. Don't miss the chance to own this extraordinary masterpiece, and start Chasing Sunsets today!
Features
• Vibrant gradient colors and glitter sparkle.
• Handcrafted, realistic design.
• Sturdy suction cup base, harness compatible.
• Platinum-cured Puria silicone, UltraSilk smooth.
Parameter
Material:
Puria Platinum-cured Silicone
Total Length:
7.75 (in) / 19.68 (cm)
Insertable Length:
6 (in) / 15.24 (cm)
Width/Diameter:
1.25 (in) / 3.17 (cm)
Standard Configuration
1x Dildo
1x User Manual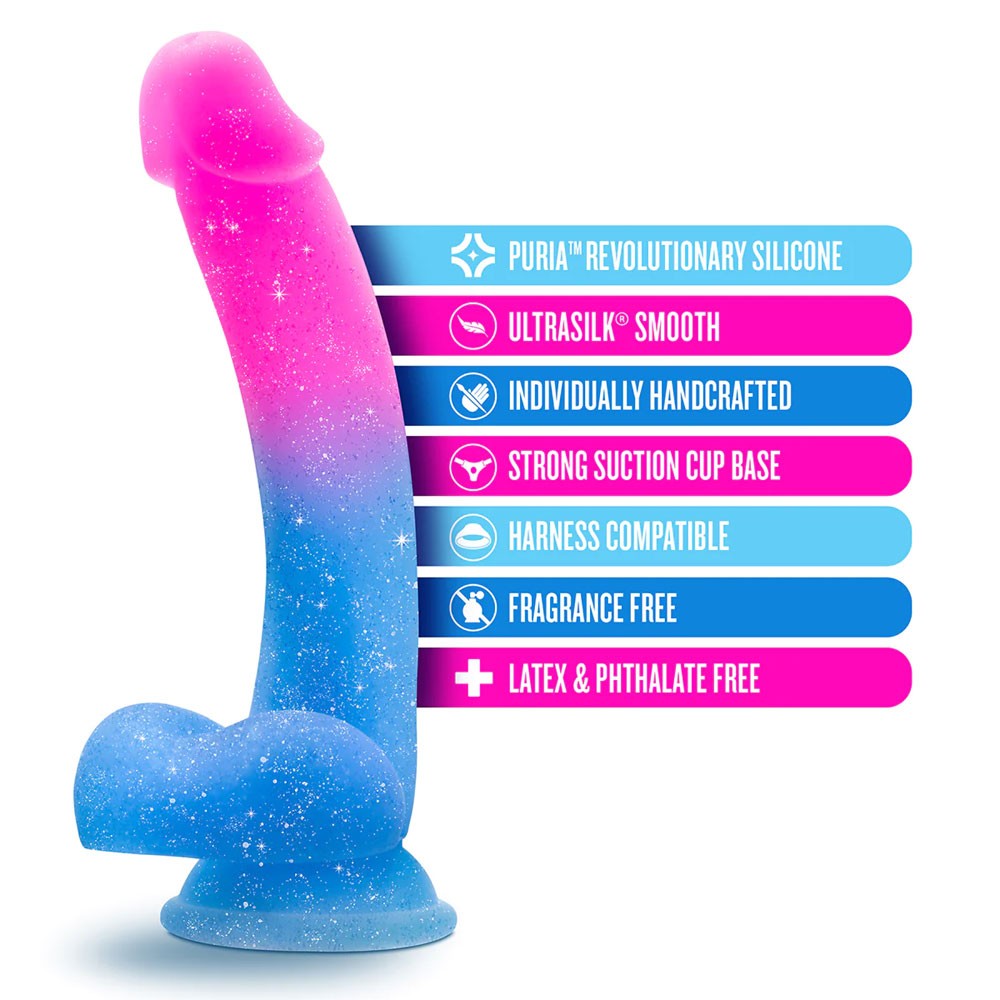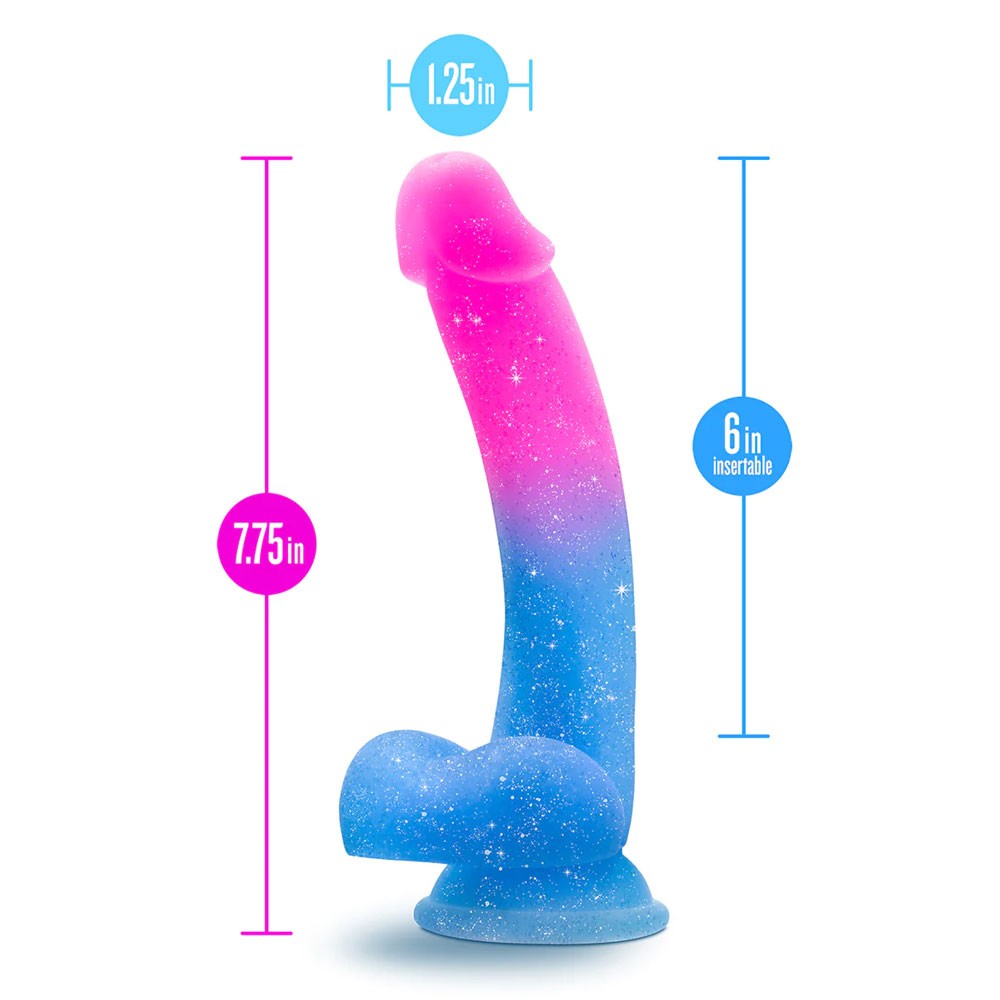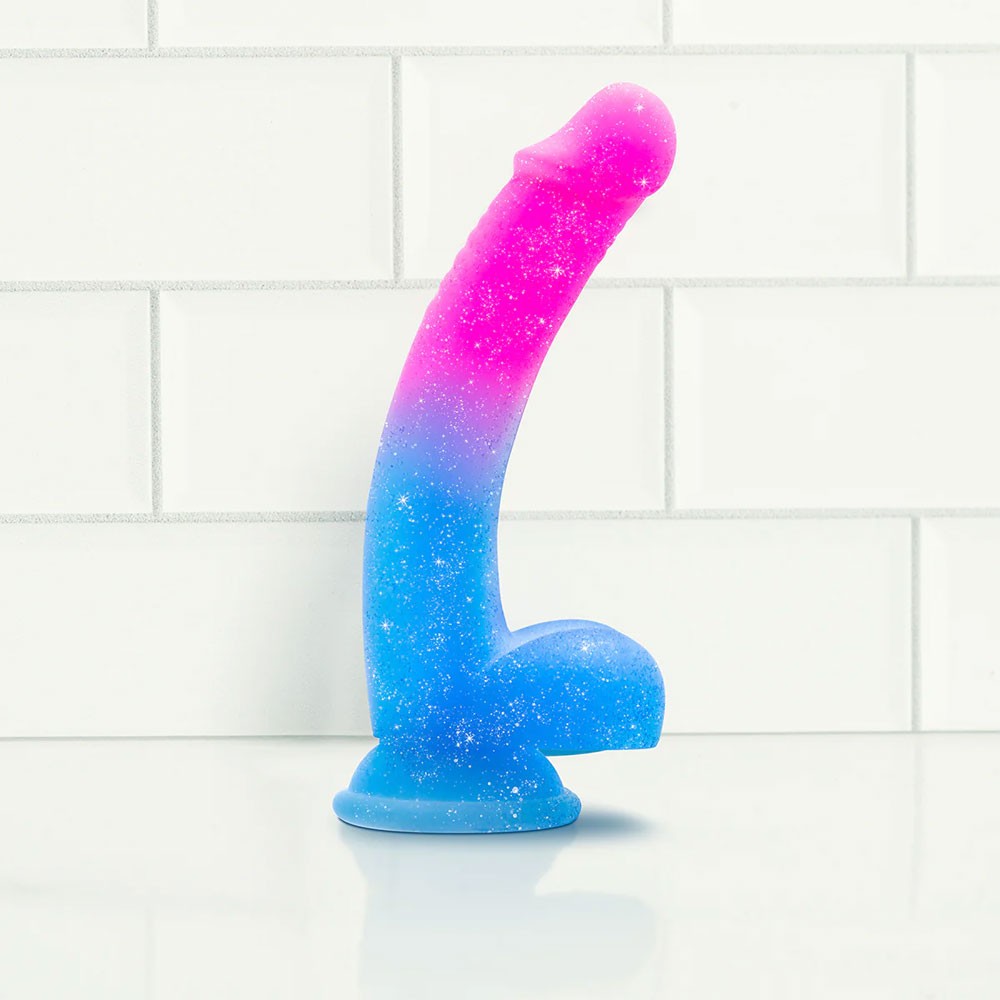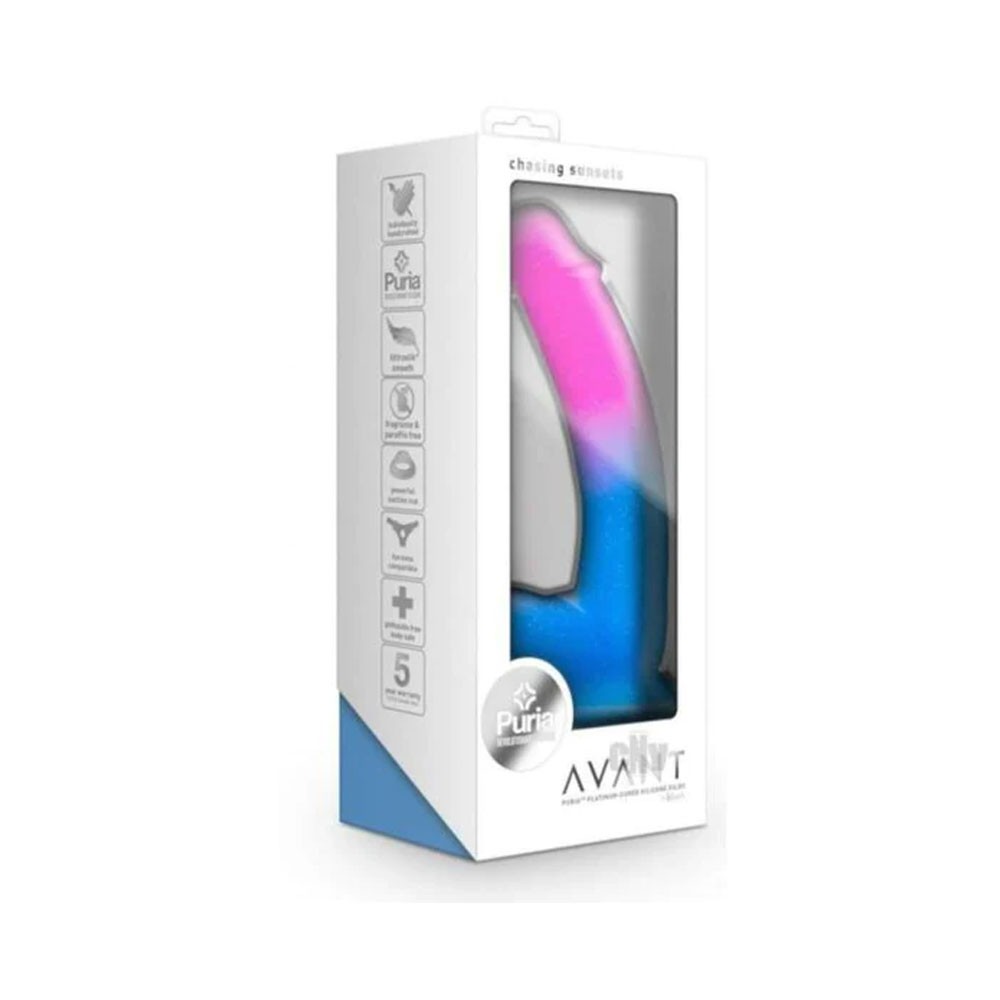 GUARANTEE
1-Year Product Guarantee. If DOA(Dead On Arrival), please contact us within 72 hours of delivery.