Introduction
Perfect for Beginners & Advanced Users — The Triplet Anal Beads start small enough to be a beginner's best friend, but they also feature a medium and larger bead for when you're ready to take your anal play adventures to the next level. Pro tip: You don't have to put them all in at once.
Easy to Insert Anal Beads — The tapered end of the Triplet Anal Beads makes it a toy that's extremely easy to insert- it goes in and gets straight to work! Always apply a liberal amount of water-based lube before you get started.
6 Vibration Levels & 15 Vibration Patterns — "So, what's with the vibrations?", we hear you ask. The amazing thing about vibration is that it's not only a pleasurable sensation, but it also relaxes muscles, which is exactly what you want to be doing during anal play.
Remote Control for Hands-Free Orgasms — The added benefit of the Triplet Anal Beads is the one-touch remote control technology that works up to 30 feet away. Experiment solo or pass the remote to your partner to shift the power dynamic in the bedroom. The possibilities are endless!
100% Body-Safe — The Triplet Anal Beads are made from premium, medical-grade silicone. They're hypoallergenic, phthalate-free, latex-free, and completely non-porous. Hint: see point below. Splashproof & Shower Friendly — Shower sex just got a whole lot better! The Triplet Anal Beads are splashproof- this means that they can repel drops of water from a shower but they cannot be fully submerged in a tub or pool.
Travel-Friendly Sex Toy — b-Vibe's collection of vibrating anal toys includes a handy-dandy travel case for you to bring along on your next vacation. Activate the travel lock on your Triplet Anal Beads and say goodbye to those nosy TSA agents!
Features
• Suitable for beginners and advanced users alike.
• Easy to insert with tapered end design.
• Offers 6 vibration levels and 15 patterns.
• Remote control for hands-free orgasms.
• Body-safe, waterproof, and travel-friendly.
Parameter
Material:
Seamless Silicone
Insertable Size:
4.6 in / 11.7 cm
Neck Diameter:
0.6 in / 1.6 cm
Standard Configuration
1x b-Vibe Anal Beads
1x Remote
1x Storage Bag
1x USB Cable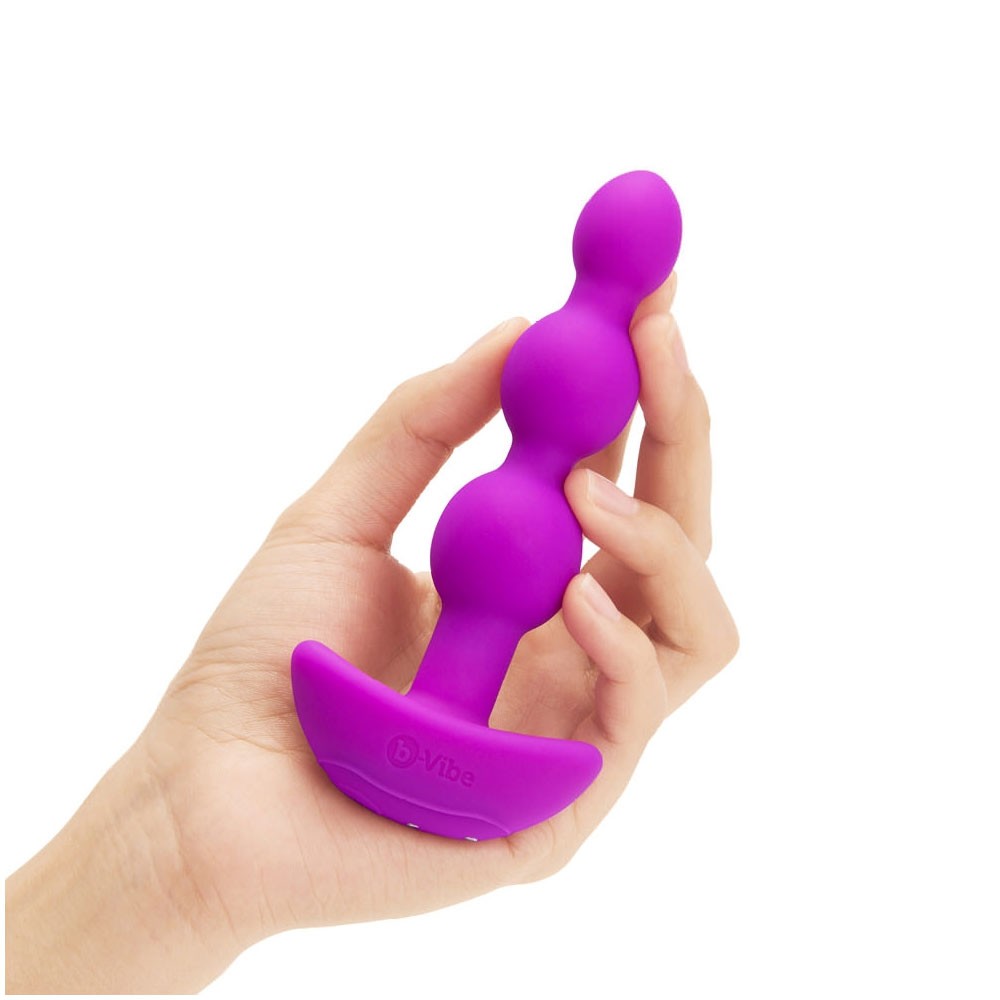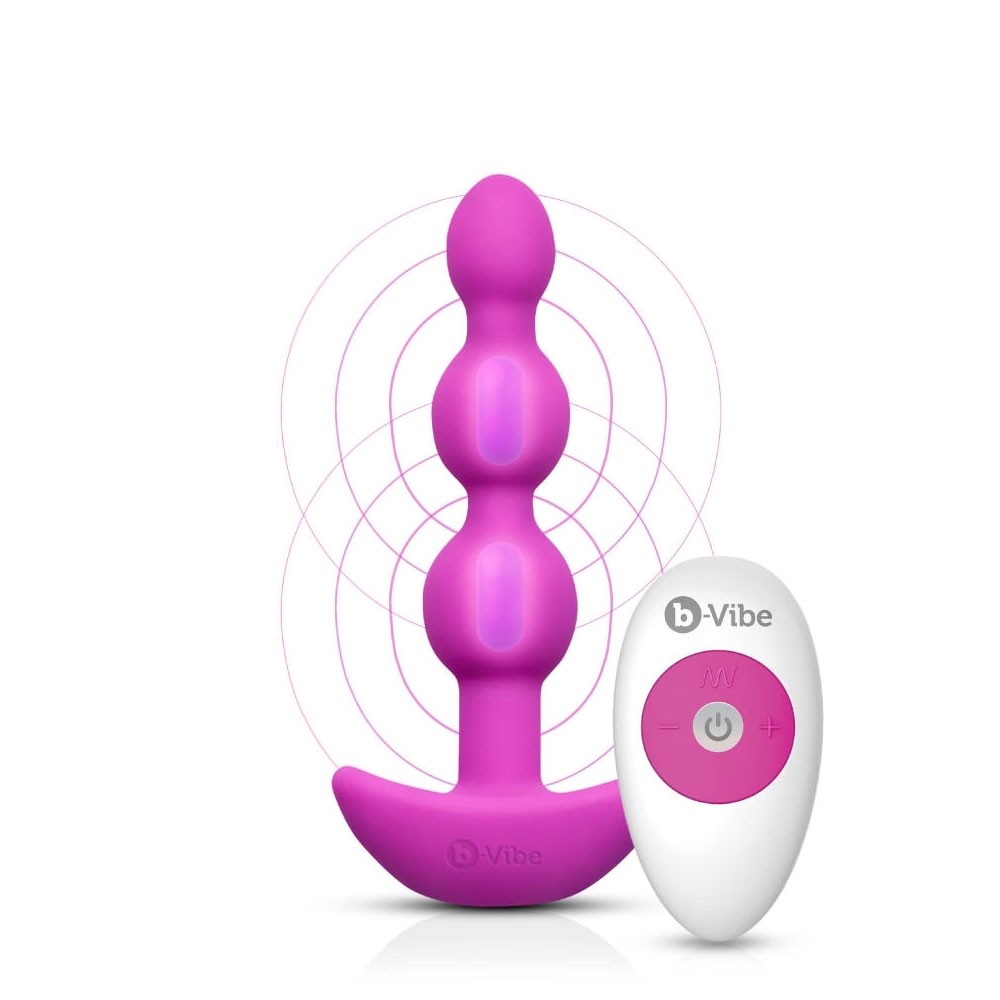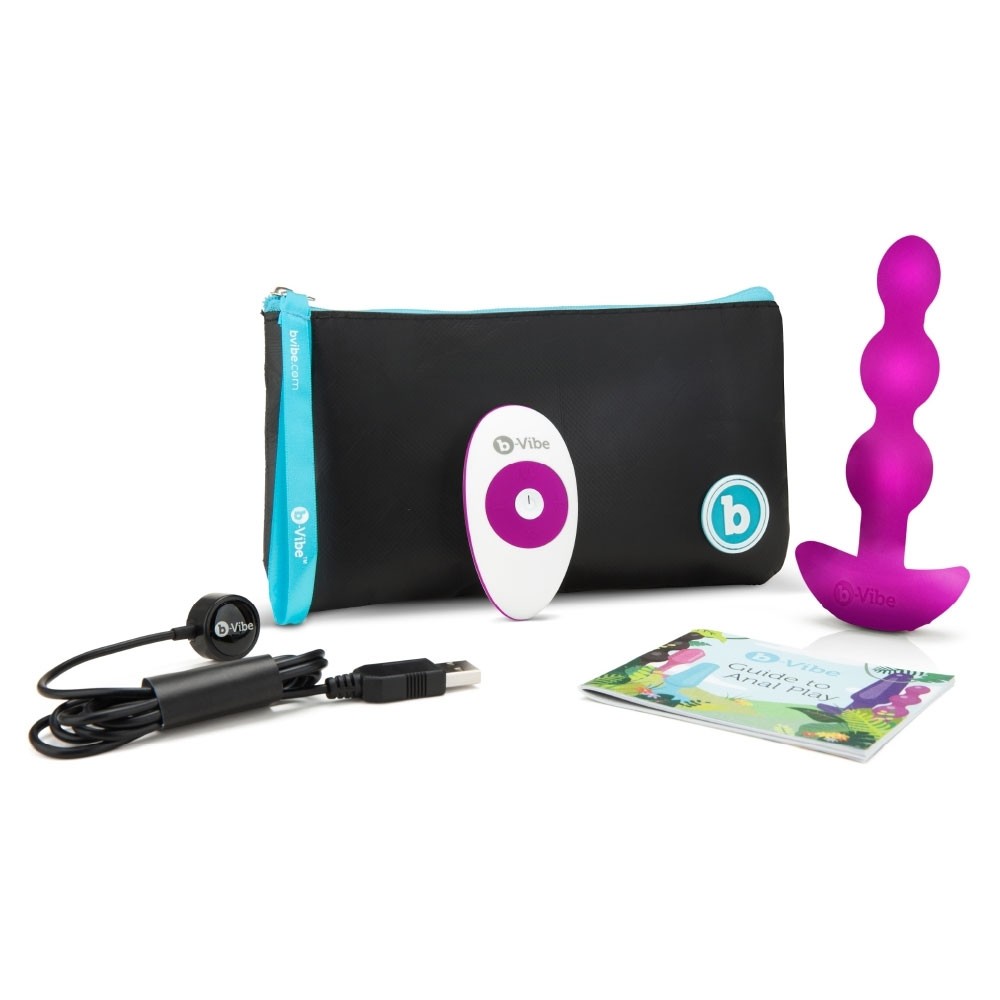 GUARANTEE
1 Year Product Guarantee. If DOA(Dead On Arrival), please contact us within 72 hours of delivery.