A Review of the Sleek and Versatile Mustang Dildo by Venusfun
July 25, 2023 by Selina.
Introduction

Sexual exploration and pleasure have evolved significantly over the years, and the sex toy industry has been at the forefront of this revolution. With advancements in materials, design, and technology, sex toys now offer an unparalleled experience for individuals seeking enhanced pleasure and intimacy. In this blog, we will delve into the fascinating world of sex toys, focusing on the use of body-safe silicone in their construction, technological innovations in the industry, and a detailed review of the sleek and versatile Mustang Dildo by Venusfun.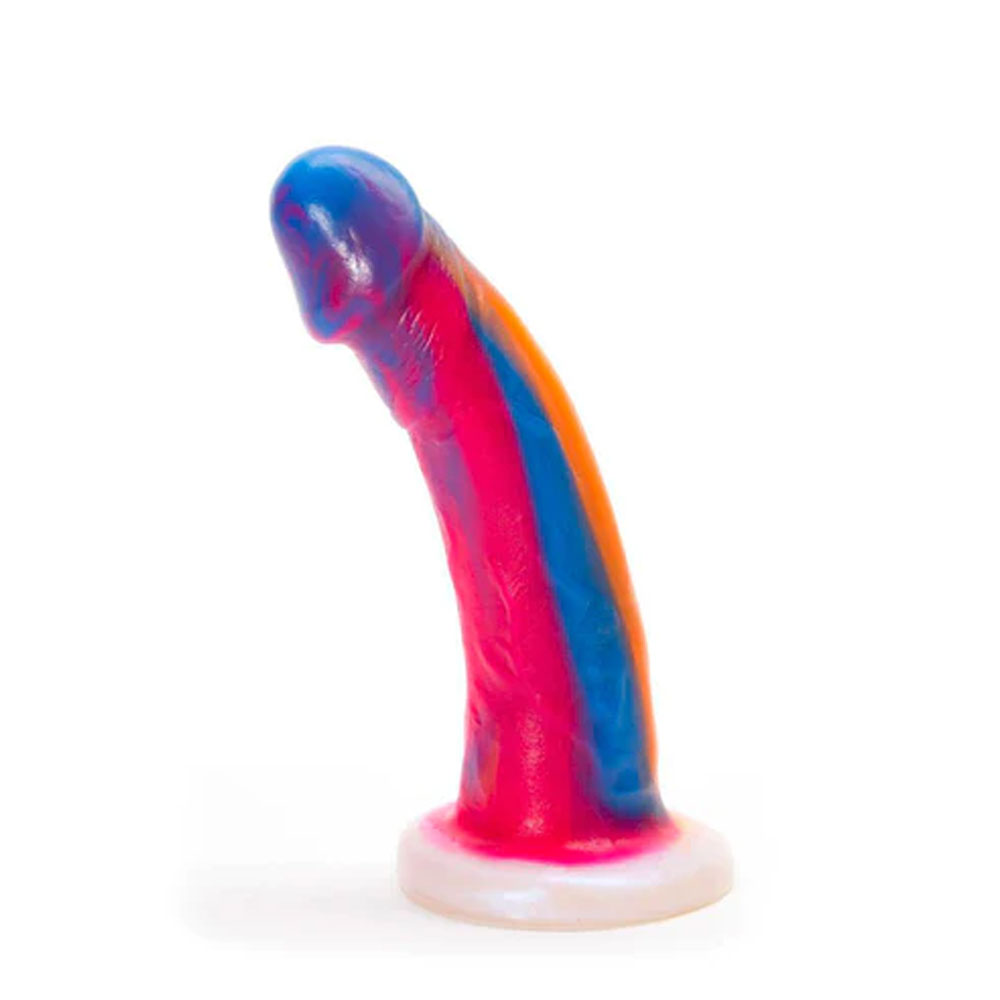 The Use of Silicone as a Body-Safe Material
Silicone has become the gold standard in the sex toy industry for its body-safe properties. As a non-porous material, it doesn't absorb bacteria or other harmful substances, making it extremely hygienic. The Mustang Dildo's use of plush Vixskin textured silicone ensures not only a lifelike experience but also a safe one. Silicone is hypoallergenic, free from harmful chemicals like phthalates, and suitable for those with sensitive skin. Its ease of cleaning and sterilization by boiling ensures users can maintain impeccable hygiene, enhancing the longevity of the toy.
Technological Innovations in the Sex Toy Industry
The sex toy industry has embraced technology to create innovative and exciting products. From app-controlled vibrators to remote-controlled couples' toys, technology has allowed for more personalized and interactive experiences. Some toys, like the Mustang Dildo, boast an exclusive VixSkin formula, crafted from 100% Platinum silicone. This material not only ensures safety and durability but also has the unique ability to warm and retain body heat, adding an extra dimension of realism to the pleasure.
Review: Mustang Dildo by Venusfun
The Mustang Dildo by Venusfun truly lives up to its sleek and versatile reputation. Crafted with precision and care, it features a dual-layer design combining a realistic outer texture with a firm yet flexible core. The raised veins and penis head detailing enhance the lifelike experience, setting it apart from other dildos.
The toy's 7-inch length and 1.6-inch width provide a satisfying and filling sensation. Its insertable length of 6.5 inches ensures deep stimulation, making it suitable for both vaginal and anal use. The flat base facilitates solo play and makes it harness-compatible, expanding its range of uses for couples exploring pegging or strap-on play.
As for noise levels, the Mustang Dildo boasts a whisper-quiet operation, ensuring discretion and privacy during use. This makes it an excellent choice for those living with roommates or in shared living spaces.
Maintaining Hygiene and Longevity
To fully enjoy the Mustang Dildo and any other sex toy, proper cleaning and care are essential. Cleaning with soap and water after each use is recommended, and sterilizing by boiling the toy for three minutes is also an option. This ensures the toy remains bacteria-free and safe for future use. Using water-based lubricants further enhances the experience and protects the integrity of the silicone material.
Personal Experiences and Recommendations
As an avid user of sex toys, I can confidently say that the Mustang Dildo by Venusfun exceeded my expectations. The lifelike texture and design provided an incredibly realistic experience, and the versatility of use made it a staple in my collection. The use of body-safe silicone was reassuring, and the ease of cleaning and maintenance ensured peace of mind.
In conclusion, the Mustang Dildo by Venusfun stands out as a sleek, versatile, and body-safe sex toy. Its use of silicone as a premium material, coupled with the incorporation of technology in its design, elevates the pleasure it offers. Remember, exploring one's sexuality and pleasure is a personal journey, so finding the right toy may take some trial and error. However, the Mustang Dildo is undoubtedly a worthy contender for anyone seeking a top-notch experience in the world of pleasure products. Happy exploring!