Introduction
Discover the essence of elegant submission with an adult toy LOCKINK state-of-the-art head harness. Crafted meticulously from superior Japanese black leather, this harness encapsulates the allure of dominance and surrender. With its silicone sleeve designed ingeniously to remove any obstructions from teeth, every moment becomes your uninterrupted pleasure.
One of the distinctive features of this harness is its bespoke fit. It boasts four adjustable points, ensuring it snugly embraces any form. Such a tailored fit not only heightens comfort but also makes it suitable for prolonged wear, letting the rhythm of control and release play out as long as you desire.
The nickel-free, gold-plated hardware adds a touch of luxurious refinement, elevating every encounter. And for those seeking a complete experience, the premium TPE cum-through sleeve can be detached at will, giving you the versatility and dynamism to suit every mood and moment.
For the best experience, here's a recommended usage method: Begin by adjusting the harness for a snug fit, ensuring that the silicone sleeve sits comfortably. Allow the wearer to familiarize themselves with the sensation, gradually increasing the duration of wear. If desired, integrate the matching collar and leash, immersing fully in the ambiance of control and submission. Every touch, every tug will only intensify the experience of bondage play.
Features
• Premium black leather construction.
• Silicone sleeve for unobstructed playtime.
• Four-point adjustable fit for long-term wear.
• Nickel-free gold-plated elegant hardware.
• Detachable premium TPE cum-through sleeve.
Parameter
Material:
Latigo leather, TPE
Forehead Strap Length:
6.75-10.75 in / 17.14-27.3 cm
Backhead Strap Length:
6.75-13.75 in / 17.14-34.92 cm
Sidehead Strap Length:
8-11.5 in / 20.32-29.21 cm
Nape Strap Length:
8.25-15.25 in / 20.95-38.73 cm
Chin Strap Length:
5.5-8.5 in / 13.97-21.6 cm
TPE Sleeve Length:
5 in / 12.7 cm
TPE Sleeve Diameter:
0.75 in / 1.9 cm
Standard Configuration
1x Blowjob Head Harness
1x Leash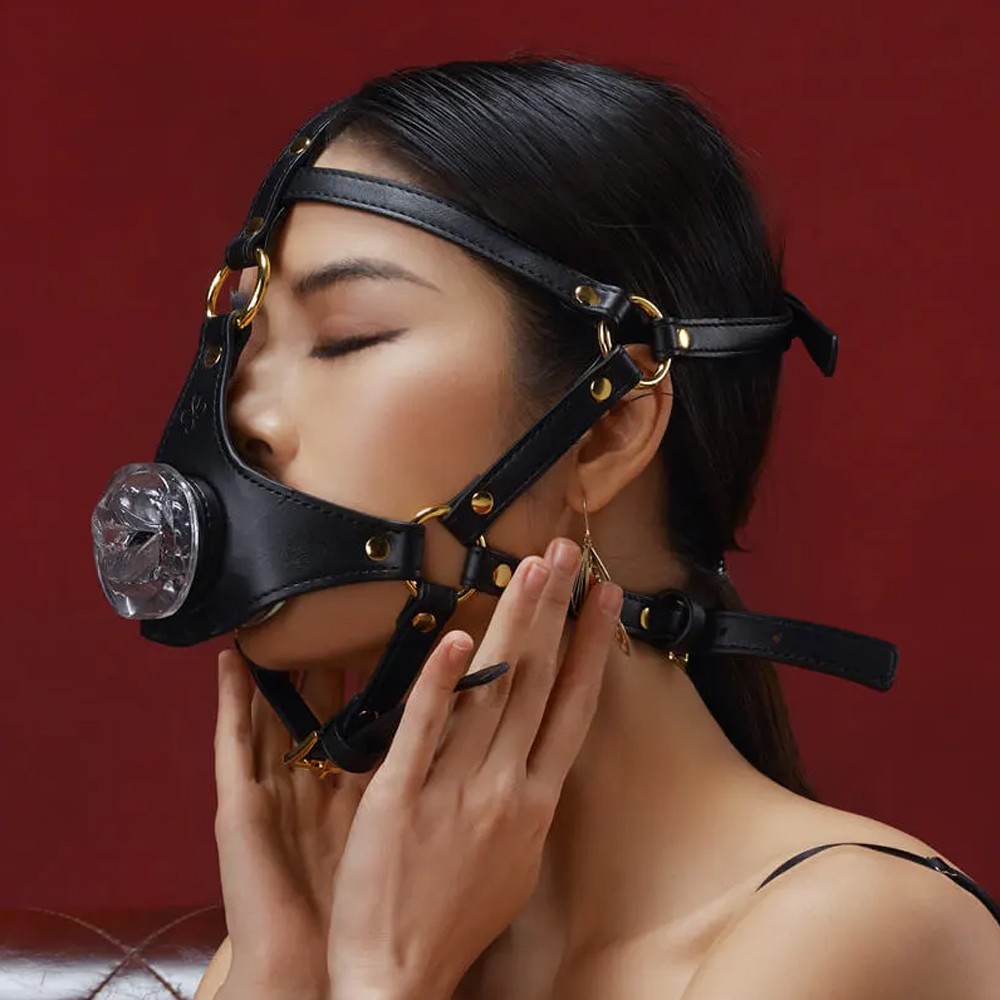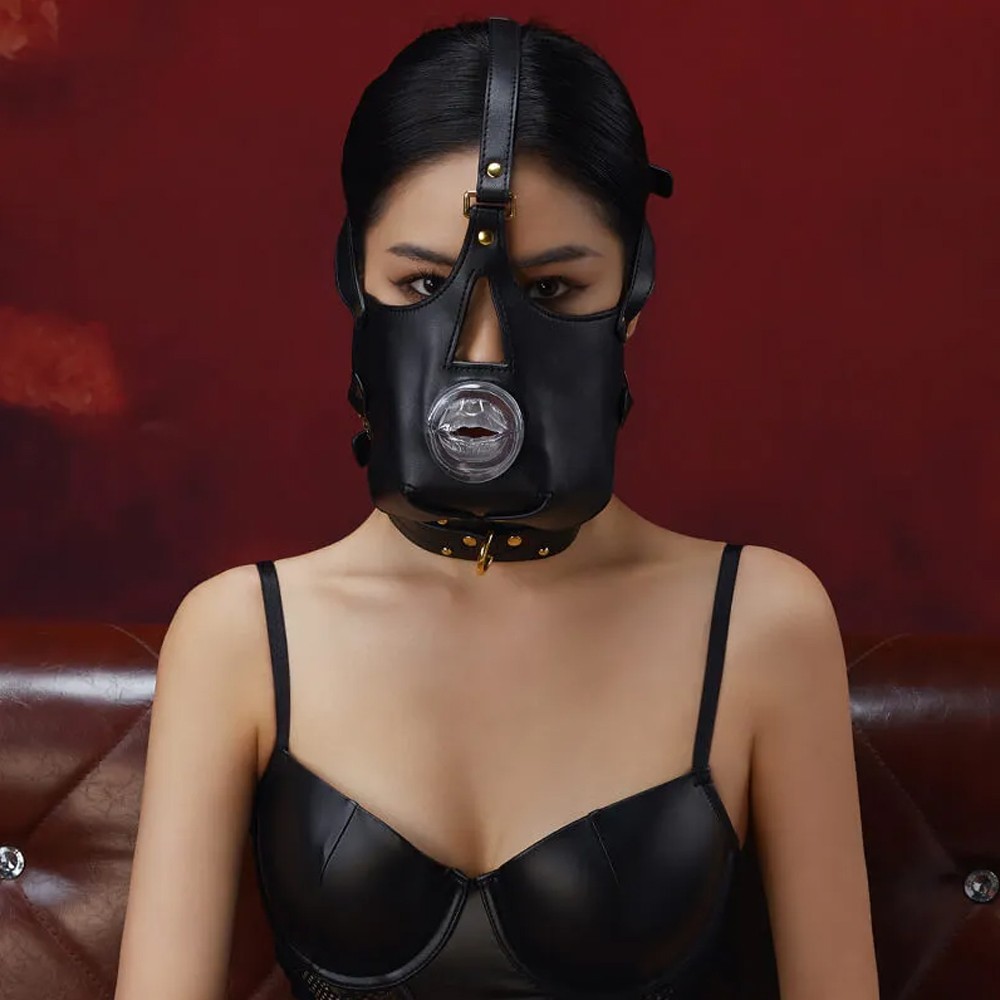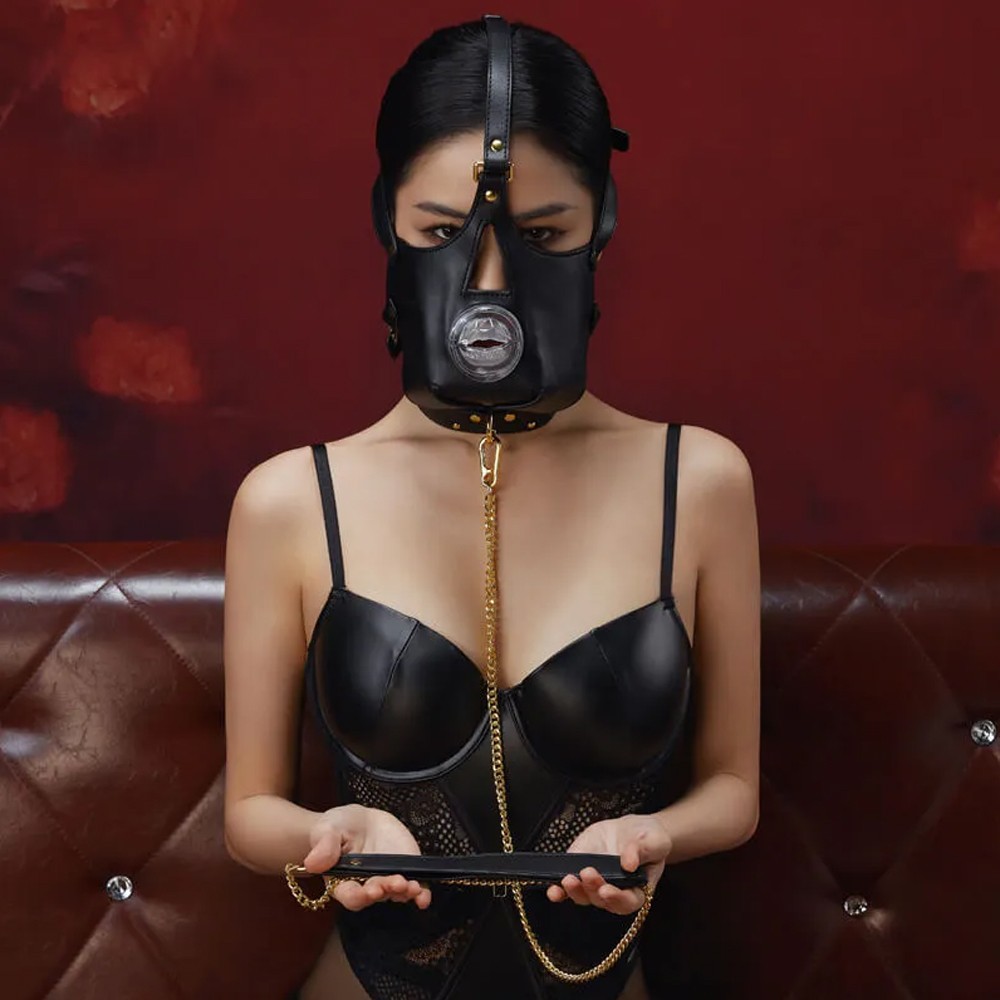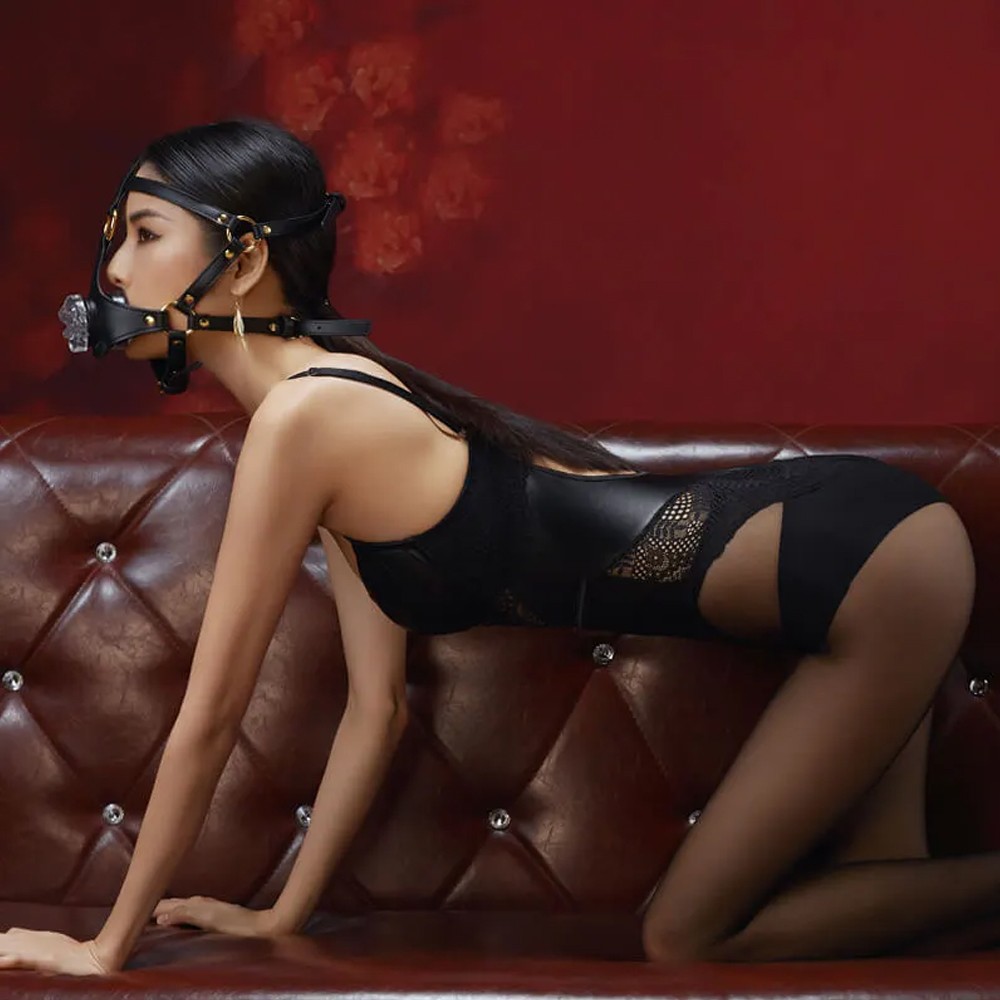 GUARANTEE
1 Year Product Guarantee. If DOA(Dead On Arrival), please contact us within 72 hours of delivery.