Introduction
Introducing the adult toy Blue Line Prisoner Cock Cage, the ultimate tool for control and pleasure in BDSM play. Crafted from firm and temperature-sensitive stainless steel, this cage provides an inescapable grip, keeping your partner's cock securely locked in place.
Designed with a curved enclosure, the cage fits ergonomically around the penis, while a padlock secures it to a ring encircling the testicles. The vertical prison bars surround the shaft, teasing with just enough exposed flesh. The cage tip features a pee-friendly opening, allowing for convenience during wear.
Getting into the cage is simple. Apply some lube to the penis, then gently pull the testicles through the ring. With the shaft in a non-erect state, bend it downward into the cage. The included classic padlock ensures security, and the two keys provide peace of mind.
Made from body-safe stainless steel, the Blue Line Prisoner Cock Cage is easy to clean using warm soapy water or a toy care fluid/foam. For thorough sterilization, it can be boiled or bleached.
Measuring approximately 4.75" (12cm) in length and 1.6" (4cm) in inner diameter, this sleek and customizable cage provides a snug fit for long-term wear. The lustrous steel material adds an erotic touch to your bondage play, keeping your prisoner of lust firmly under your control.
Lock up your submissive partner and indulge in the pleasure of denying their erection. The Blue Line Prisoner Cock Cage is the perfect tool for BDSM enthusiasts seeking intense arousal and prolonged control. Experience the thrill of dominance and submission with this high-quality chastity device.
How to use
Apply water-based lube around the non-erect penis and scrotum.
Gently pinch a bit of scrotal skin at the bottom and pull through the ring.
Push the first testicle through the ring.
Push the second testicle through the ring.
Bend penis down and put through shaft of the chastity cage.
Features
• Durable metal construction.
• Sleek and stylish design.
• Easy cleaning and maintenance.
• Suitable for long-term wear.
• Includes lock and key for secure control.
Parameter
Length:
4.75 in / 12.1 cm
Inner Diameter:
1.6 in / 4.1 cm
Standard Configuration
1x Cock Cage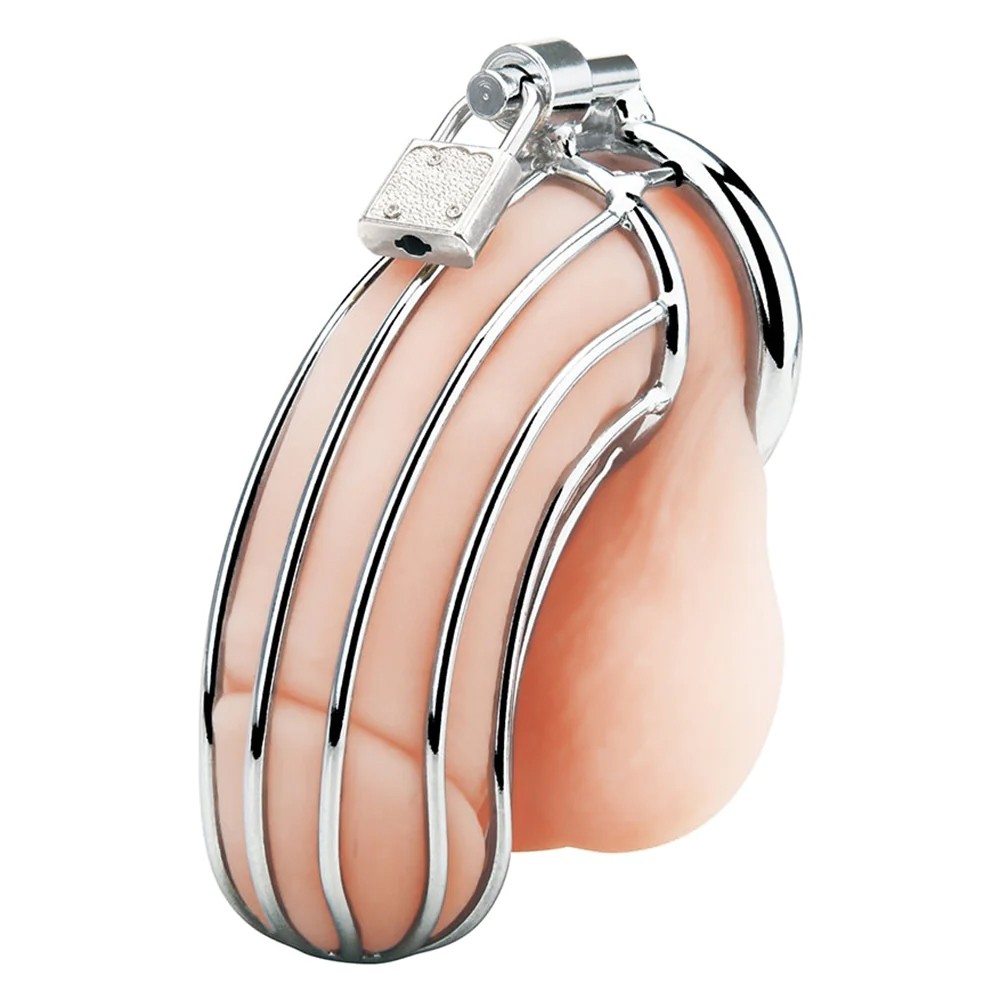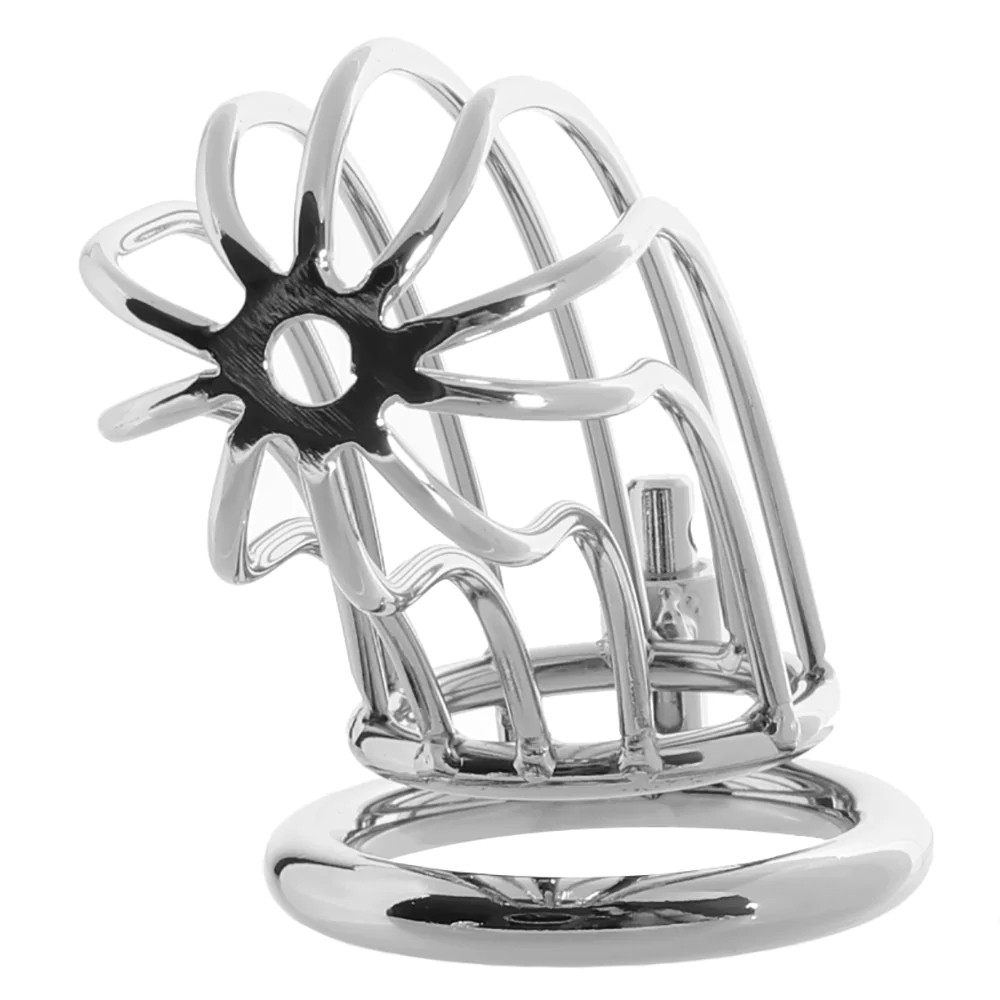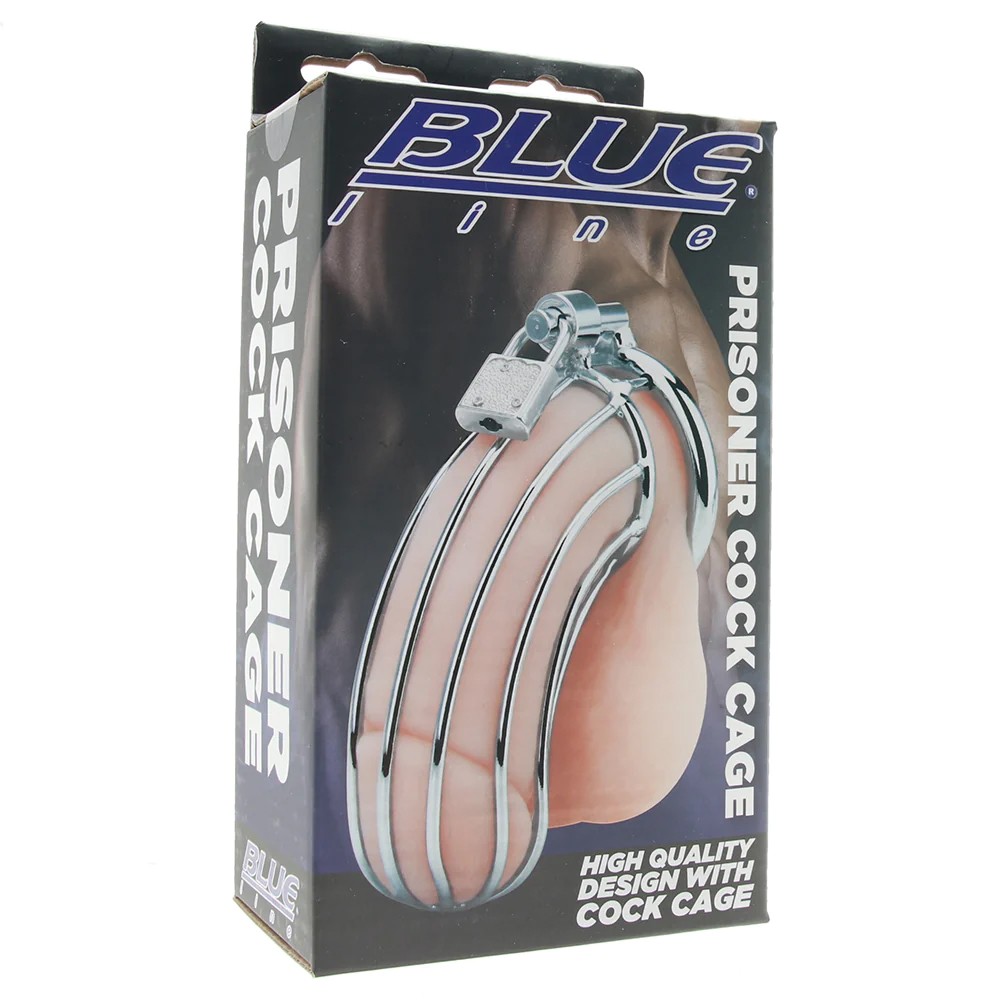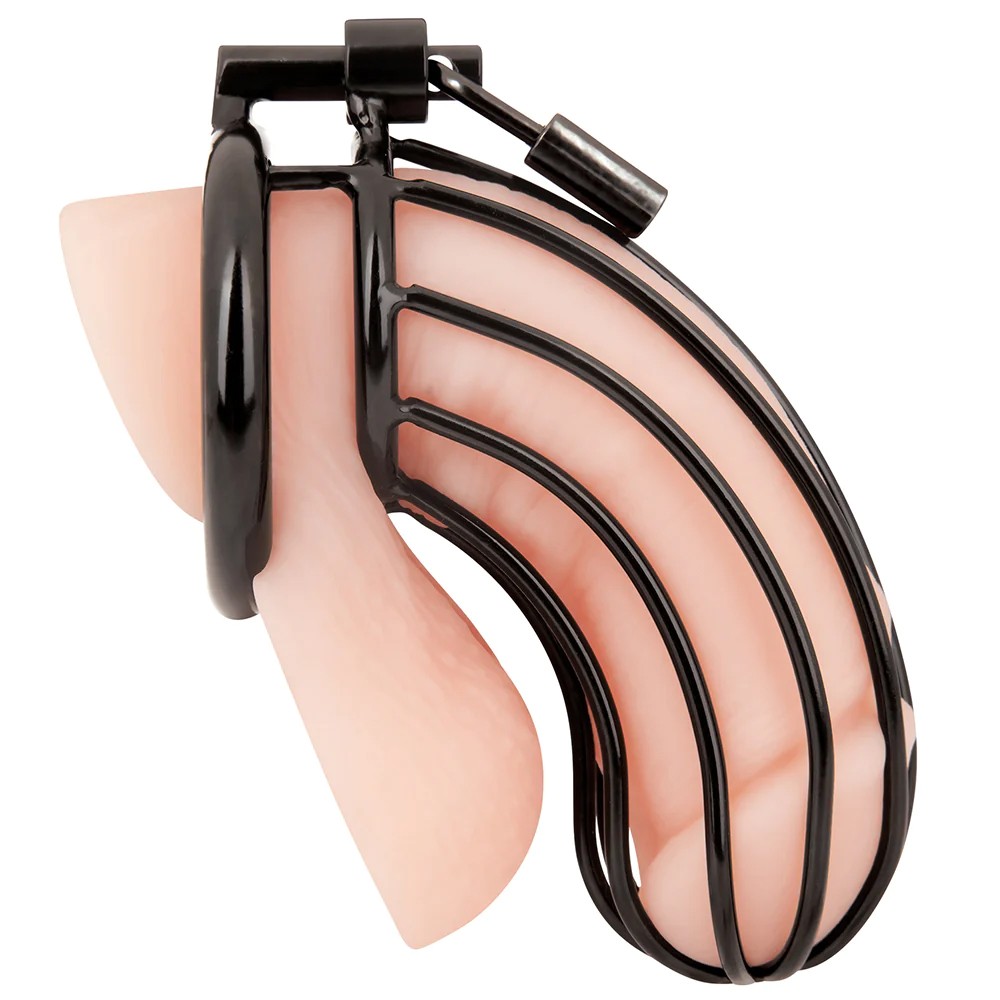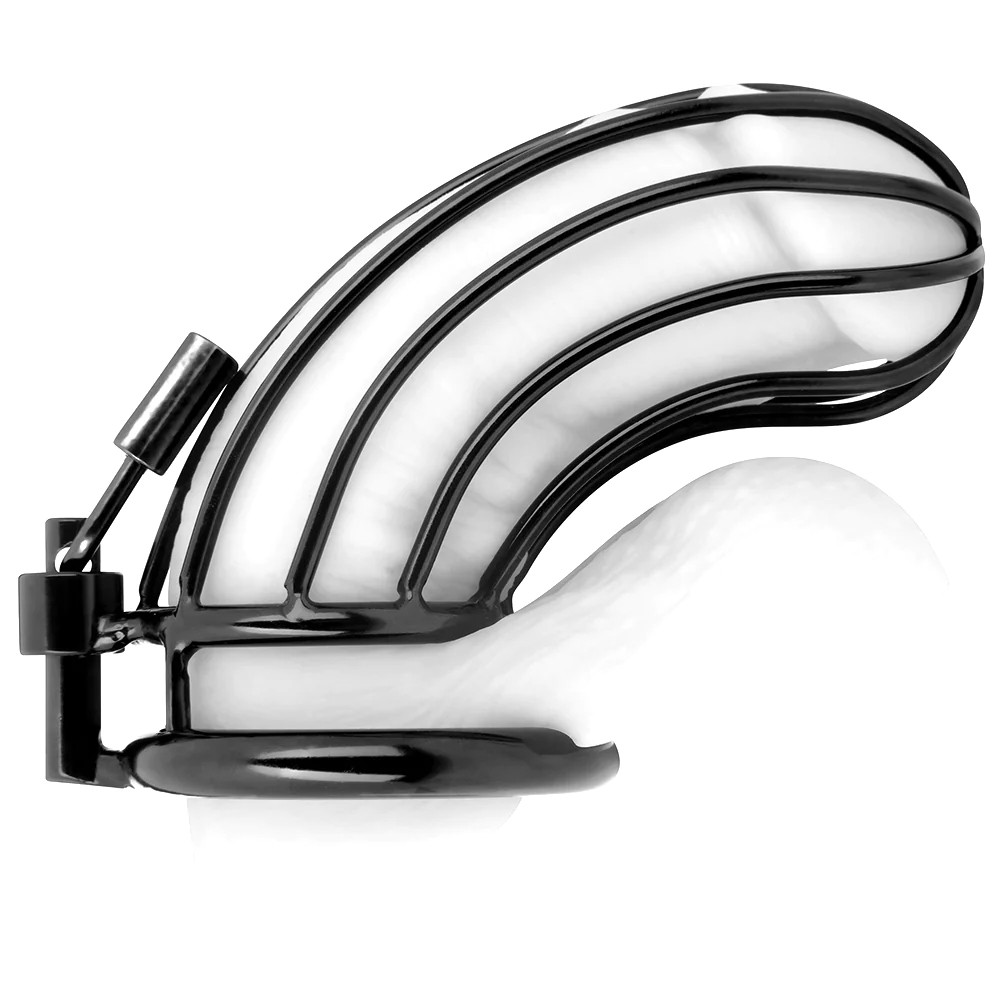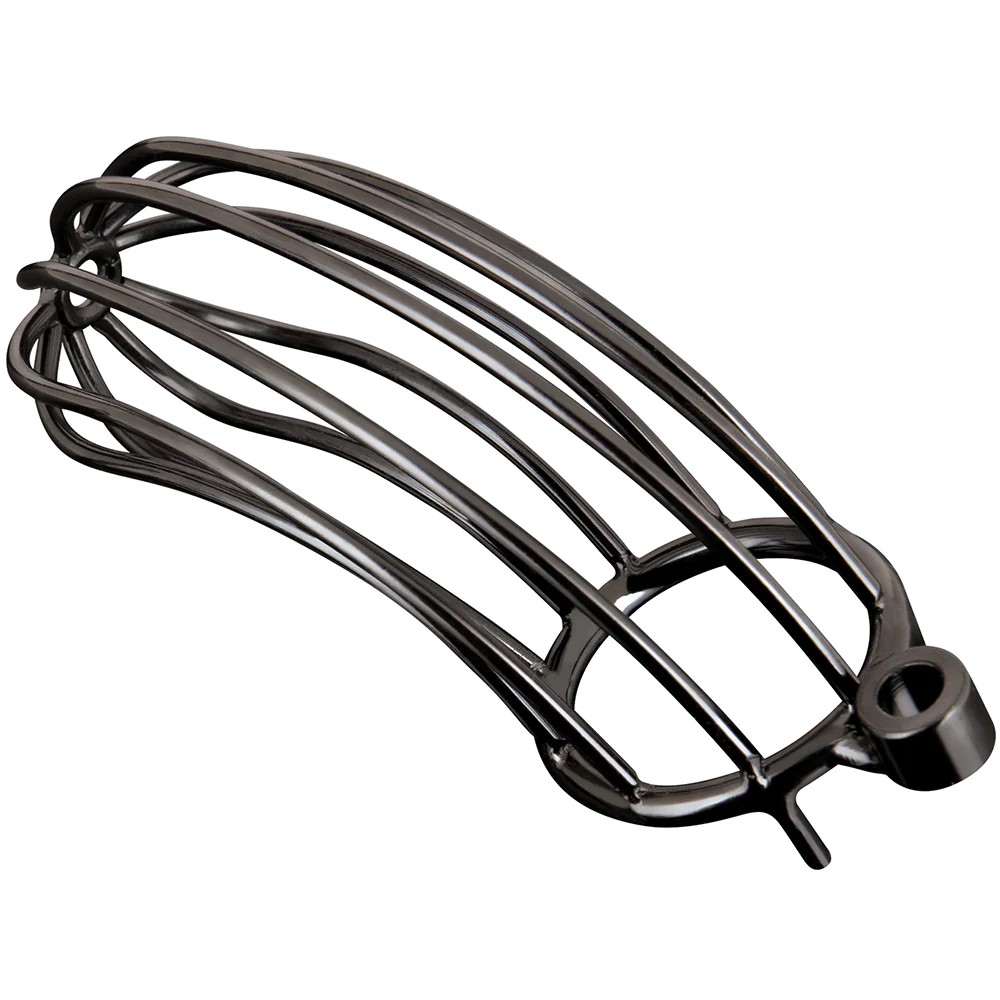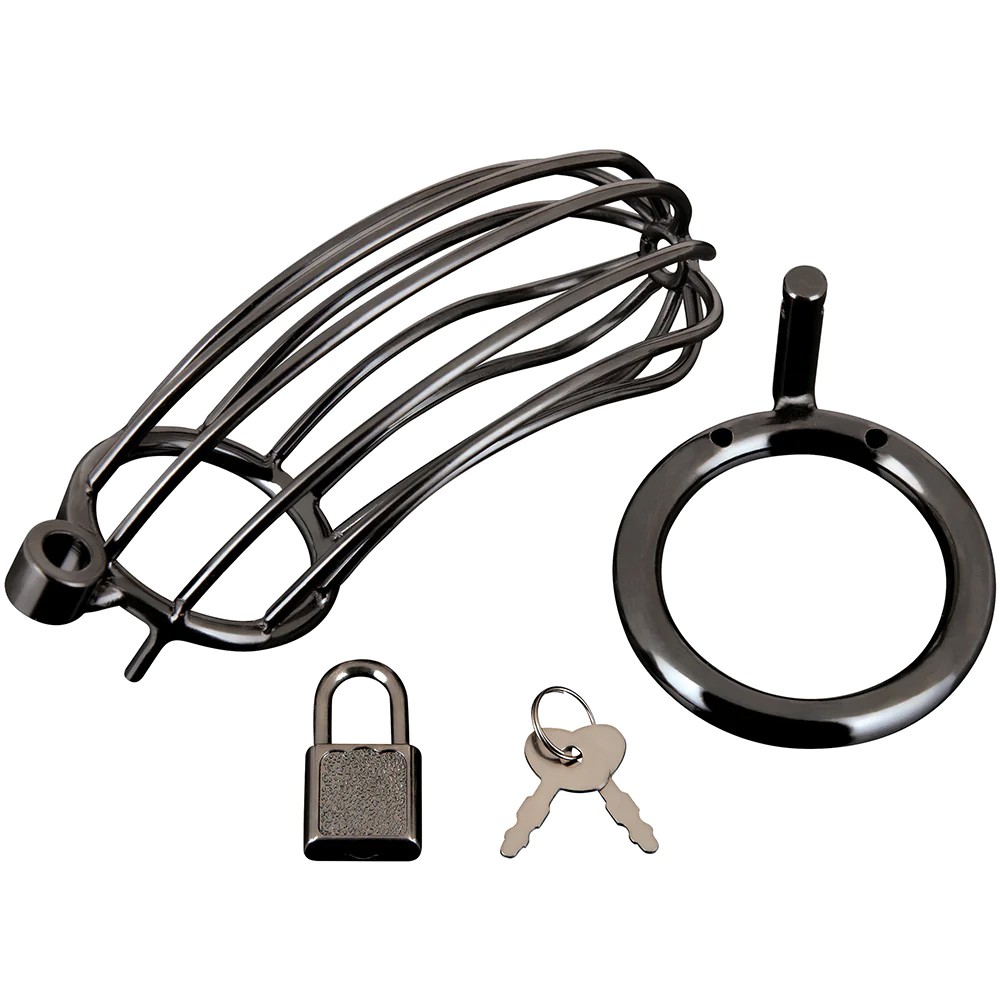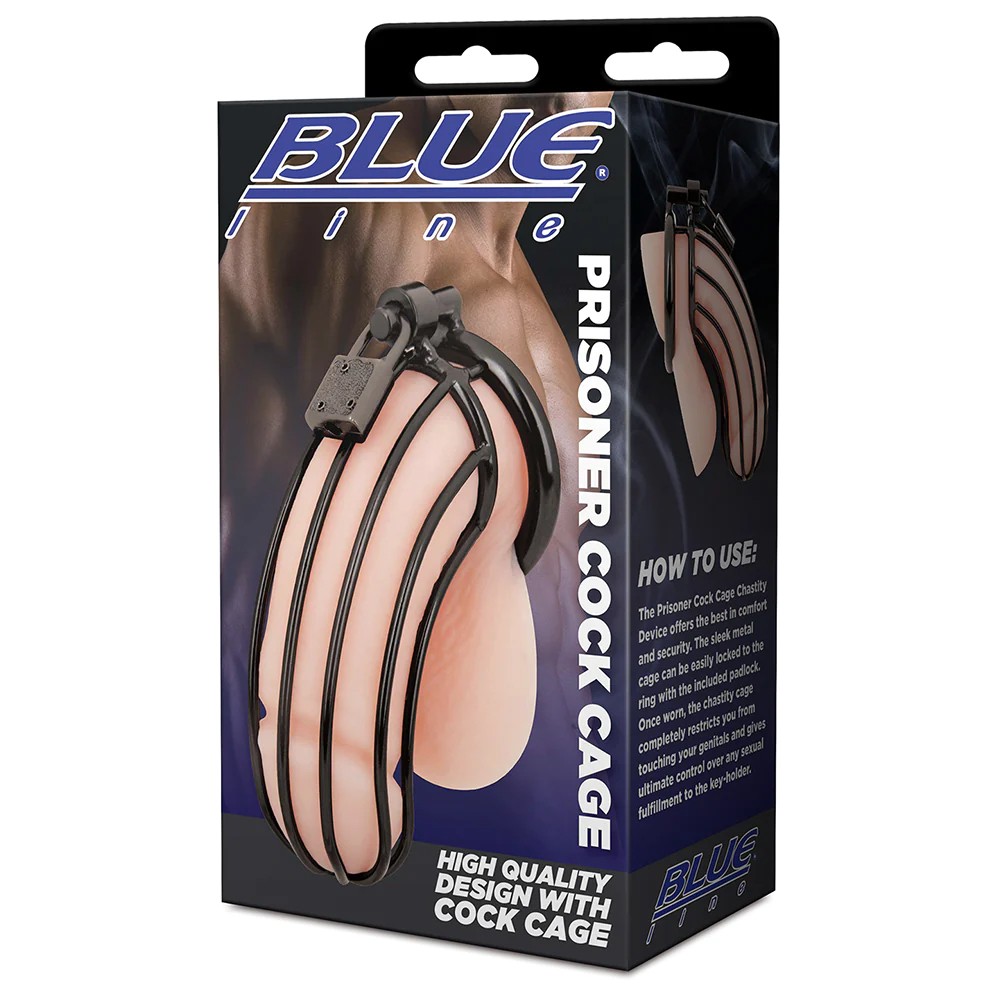 GUARANTEE
1 Year Product Guarantee. If DOA(Dead On Arrival), please contact us within 72 hours of delivery.