Introduction
Introducing the Bodywand Midnight Wand Vibrator – a top-tier pleasure device designed to elevate your intimate moments. Crafted from premium, velvety-soft materials, this exceptional sex toy boasts a host of features that promise unparalleled satisfaction.
Experience the ultimate in versatility with the Bodywand Midnight Wand Vibrator. Its ingenious multi-speed functionality allows you to tailor your experience with pinpoint precision, ensuring that your desires are met every time. Say goodbye to the hassle of constantly changing batteries, as this powerhouse operates on A/C power, guaranteeing limitless enjoyment without interruptions.
Enjoy uninterrupted, robust stimulation with this carefully engineered Wand Vibrator. Its superior design is geared towards delivering intense sensations that never waver, promising an experience like no other.
Operating the Bodywand Midnight Wand Vibrator is a breeze, thanks to its intuitive one-finger control. Navigate through the various speeds effortlessly, allowing you to focus on your pleasure without any distractions.
Indulge in a world of satisfaction and pleasure with this premium sex toy. Whether you're a newcomer to the world of adult toys or a seasoned enthusiast, the Bodywand Midnight Wand Vibrator promises an experience that will leave you craving more.
Discover the perfect balance of power, comfort, and precision with this elegant and alluring Wand Vibrator. It's time to take your intimate moments to new heights, explore your desires, and experience the uncharted realms of pleasure.
Elevate your bedroom adventures with the Bodywand Midnight Wand Vibrator – the epitome of luxury and satisfaction. Don't miss out on the opportunity to own this exceptional sex toy that guarantees unmatched pleasure and lasting enjoyment. Embrace the power of the Midnight Wand and embark on a journey of intimate exploration like never before.
Features
• Versatile multi-speed functionality for tailored pleasure.
• A/C powered for uninterrupted, limitless enjoyment.
• Carefully engineered for robust and intense stimulation.
• Intuitive one-finger control for effortless operation.
• Premium design for elevated satisfaction and exploration.
Parameter
Materials:
Head: Silicone, Shaft: ABS
Dimensions:
3.25 × 2.75 × 11.00 in / 8.25 × 6.98 × 27.94 cm
Standard Configuration
1x Wand Vibrator
1x USB Cable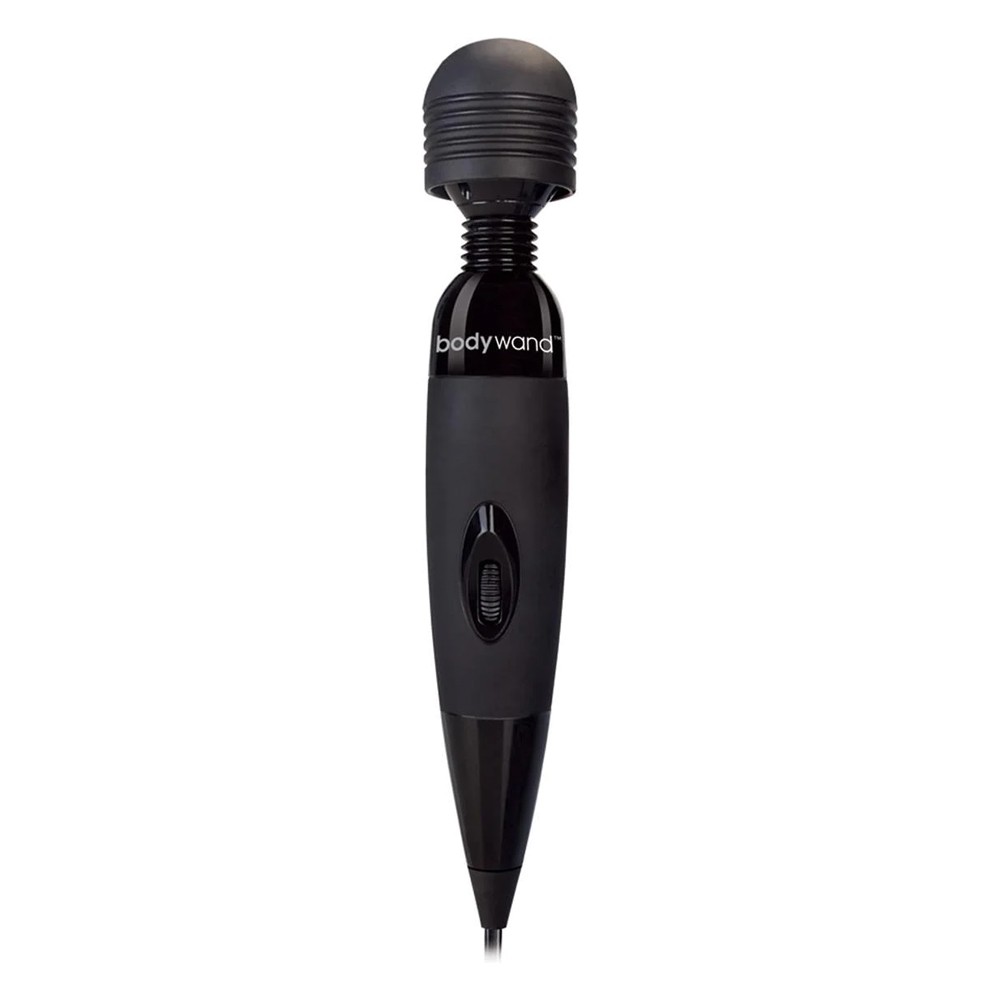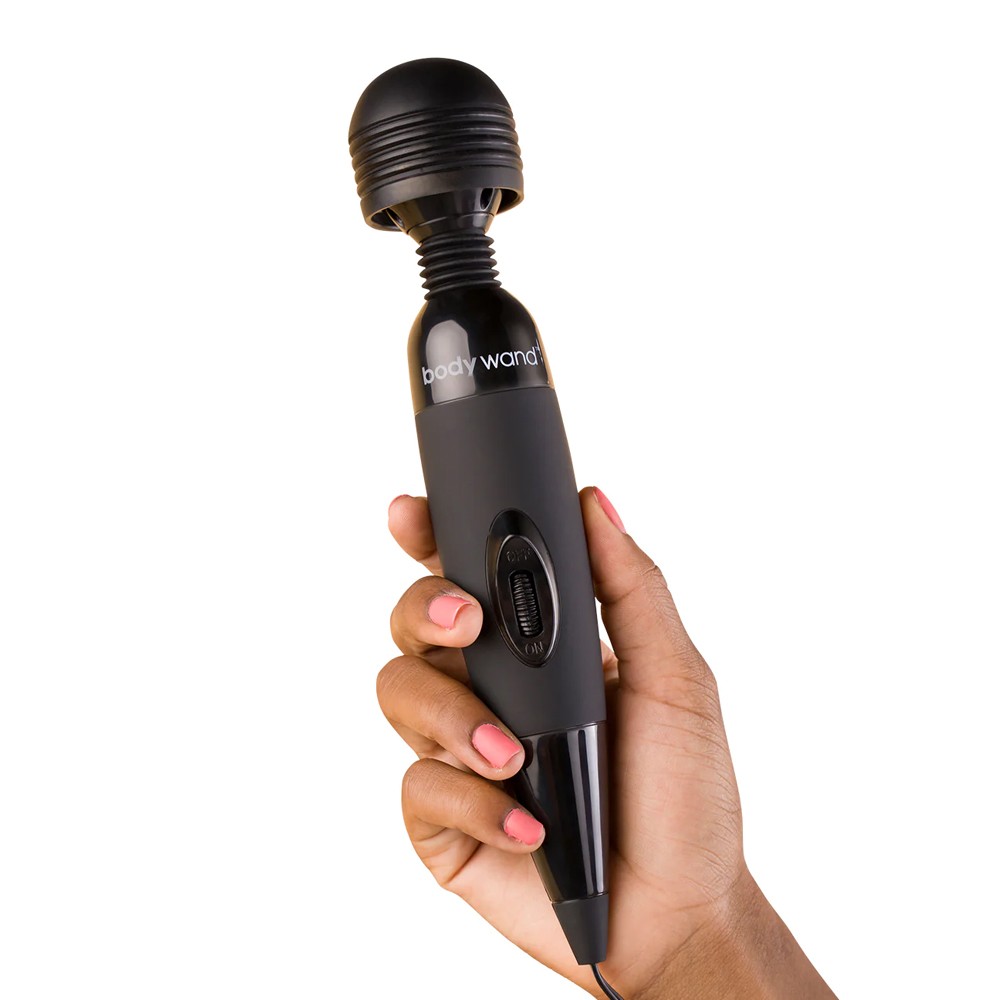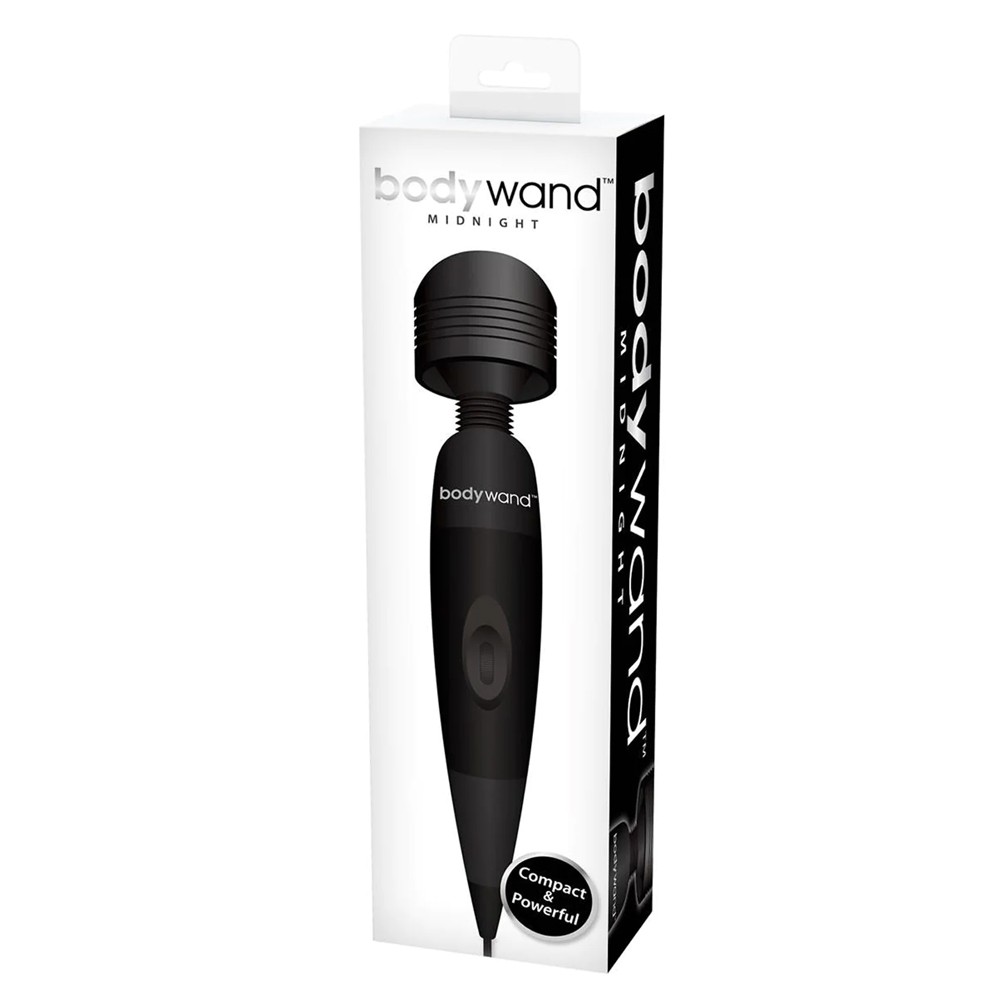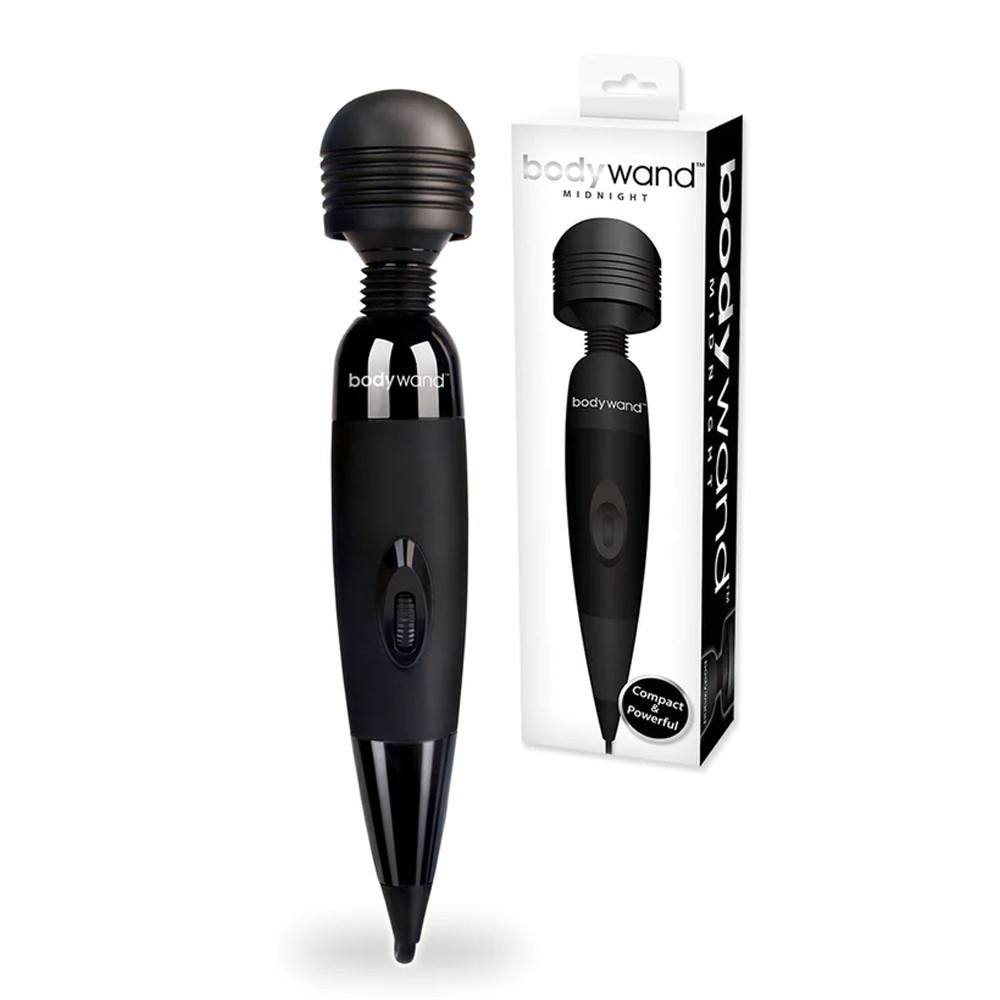 GUARANTEE
1 Year Product Guarantee. If DOA(Dead On Arrival), please contact us within 72 hours of delivery.