Introduction
Immerse yourself in an alluring world of sensation with the CalExotics Radiance Blackout Eye Mask. This opulent blindfold invites you to embark on a sensory exploration or a tranquil sleep experience, all while adding a touch of glamour to your adventures. Succumb to your partner's every whim, and let the rush of heightened sensitivity, elevated arousal, and intensified pleasure wash over you.
Elegantly adorned with glimmering rhinestones, this eye mask enhances every rendezvous, whether you're on a sensual journey or seeking a blissful night's rest. Its plush interior and ergonomic design provide a total blackout experience, amplifying sensitivity, and making every touch feel even more tantalizing.
This chic mask is your ideal companion for luxurious escapades or peaceful slumbers after a night of passion. Its robust elastic strap ensures it stays put, letting you focus on experiencing pleasure or drifting off to dreamland undisturbed.
Brighten your collection with a touch of sparkle from the Radiance Collection by CalExotics. With its classic design, this charming eye mask is an essential addition to all your playful exploits. Its soft, cushioned shape contours comfortably to your eye area. Use it to block light for a refreshing nap or as an exciting sex prop to spice up your intimate moments.
Unveil a whole new level of anticipation as you or your partner don the mask during foreplay, creating a tantalizing air of mystery and enhancing your overall experience. Its plush texture and stylish design make it an attractive yet functional piece in your collection. You can also pair it with other stockings to spice up your sex life.
Features
• Rhinestone-adorned blackout eye mask
• Plush lining and curved design for comfort
• Thick elastic strap for secure fit
• Versatile for sensory play or sleep
• Washable and fits most sizes
Parameter
Materials:
Polyester, Rubber, Rhinestones
Size:
4 x 2.1 x 5.5 in / 10.16 x 5.33 x 13.97 cm
Standard Configuration
1x CalExotics Radiance Blackout Eye Mask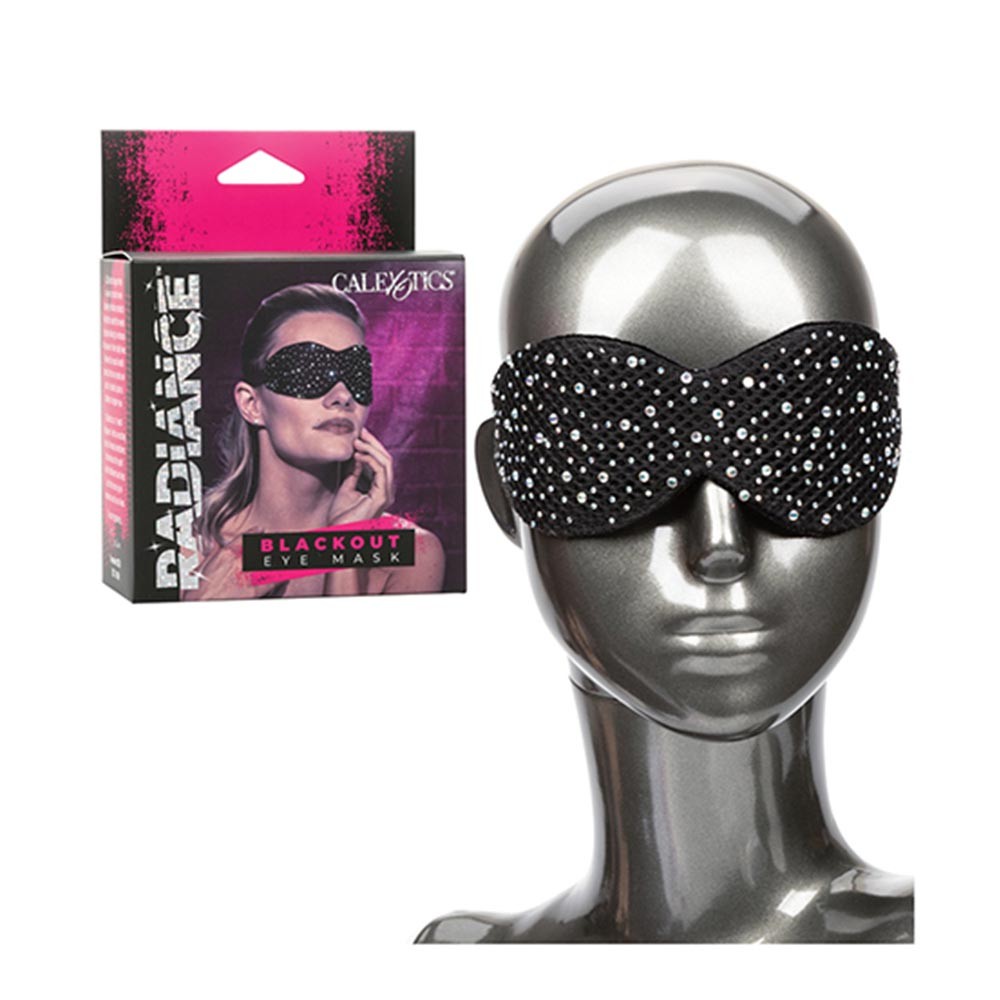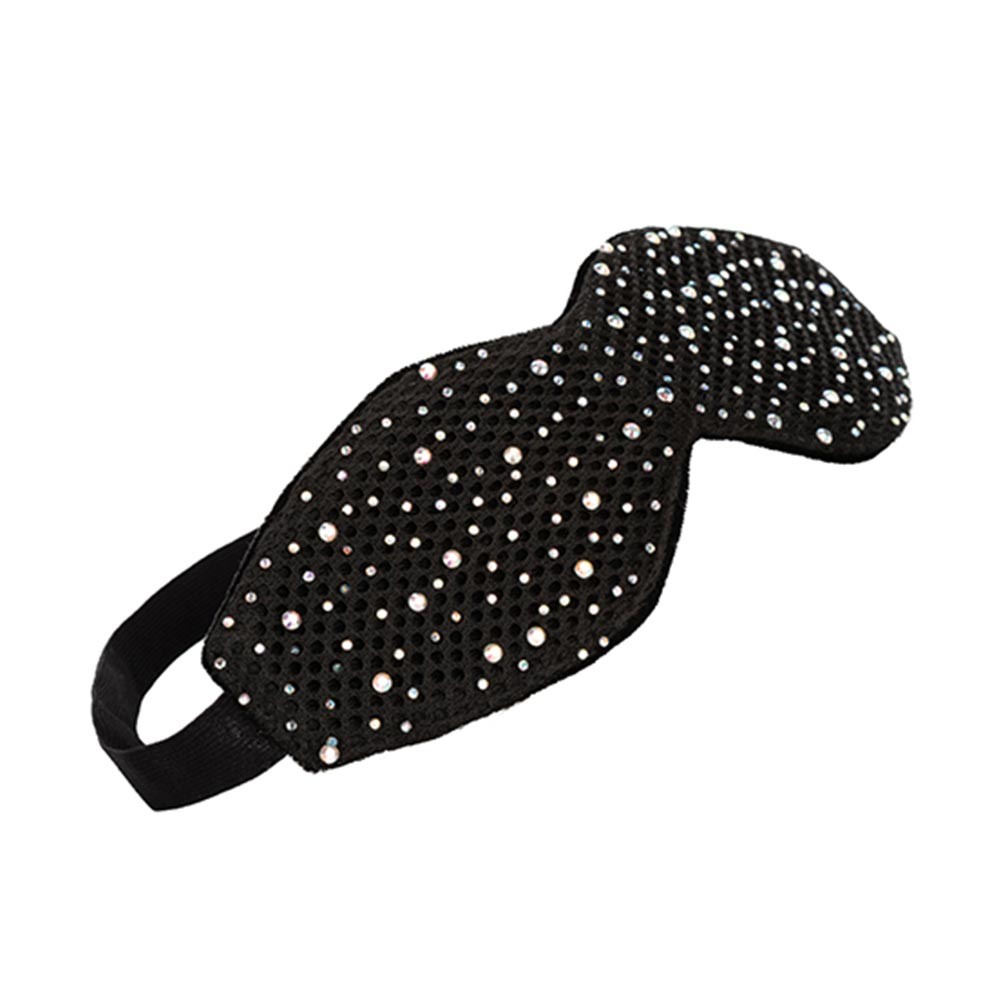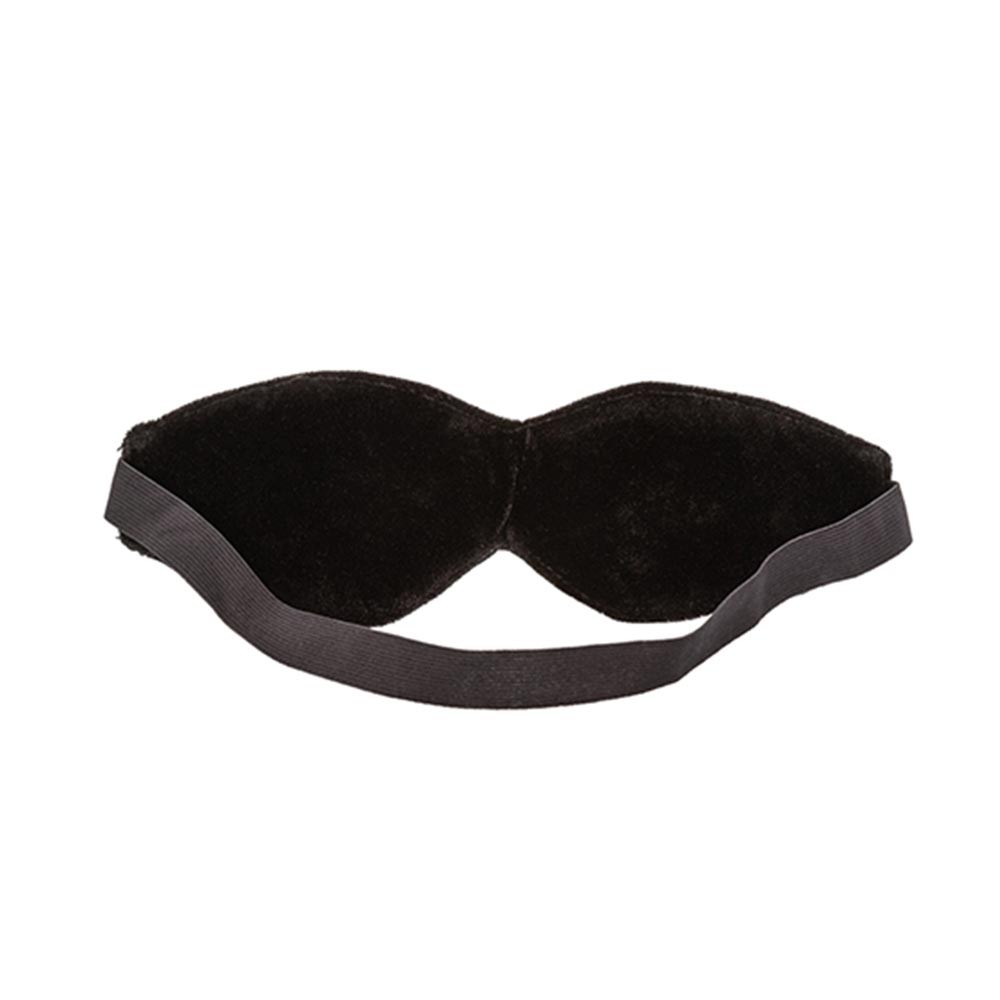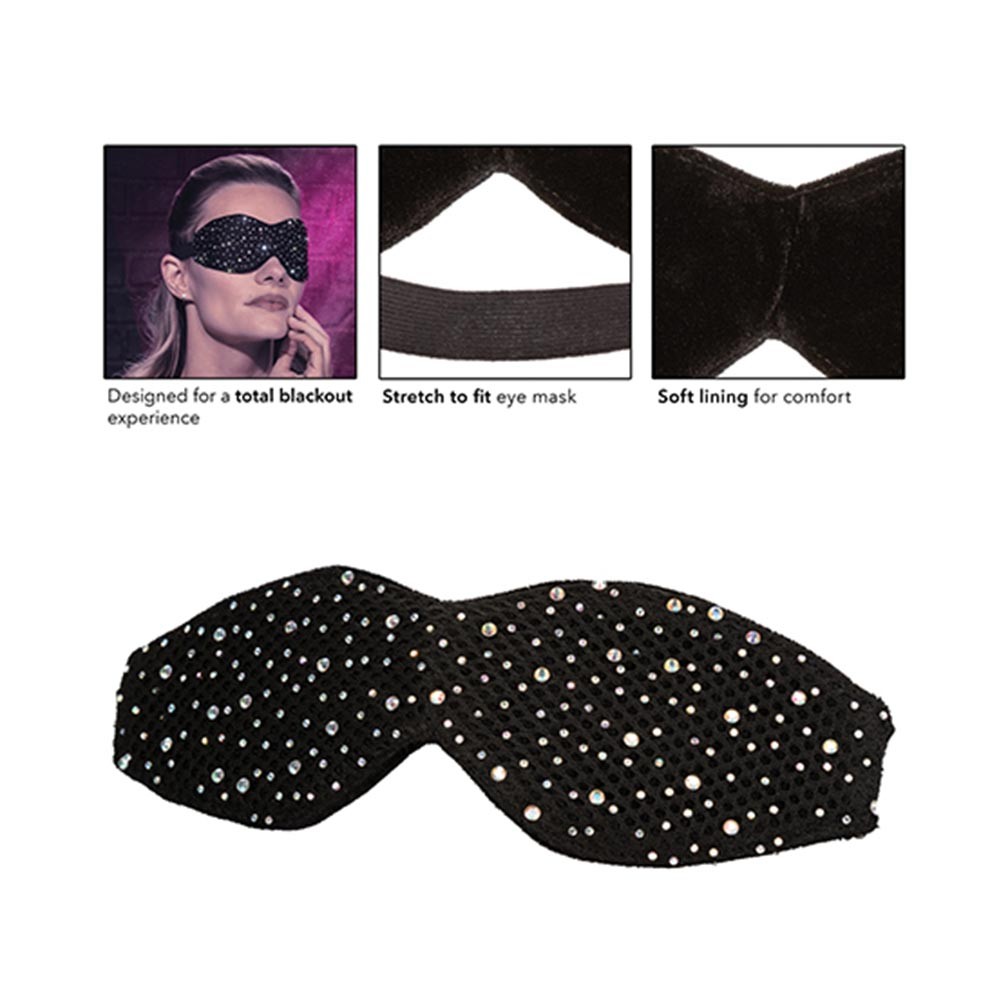 GUARANTEE
1 Year Product Guarantee. If DOA(Dead On Arrival), please contact us within 72 hours of delivery.