Introduction
Experience the enticing blend of playful seduction and dominating authority with the captivating Calexotics Boundless Feather Crop Whip. Crafted for tantalizing BDSM play, this dual-sided crop seamlessly combines the allure of tender feathers and the assertiveness of faux leather, creating an accessory that's both mischievous and authoritative.
The Calexotics Whip is designed to let you transition effortlessly between roles, showcasing a delightful duality. On one side, the whip's assertive faux leather crop stands ready to deliver exhilarating, tingling taps that will ignite the senses and demand respect. On the other, a cluster of flirty, gentle feathers waits to playfully tickle and tease your submissive, promising delicate shivers of pleasure.
Explore and challenge the boundaries of pleasure and pain by alternating between the teasing touch of the feather and the stimulating sensation of the crop. The feather side offers a sensual, tender touch that titillates the senses, sparking anticipation and preparing your partner for the thrill that's yet to come.
Switch to the faux leather side to heighten the experience, sending waves of thrilling taps that stimulate and surprise. Each tap from the crop amplifies pleasure, intensifying the shared experience and blurring the lines between submission and domination.
The Boundless Feather Crop Whip isn't just a BDSM accessory, it's a dynamic tool that encourages exploration and facilitates communication in an intimate setting. With every switch between the feathers and crop, you'll find new ways to pleasure and tease your partner, making every encounter an opportunity for exploration.
Features
• Dual-sided design with faux leather crop and feathers
• Promotes versatile play: fierce taps or gentle tickles
• Enhances sensual exploration in BDSM experiences
• High-quality construction for durability and longevity
Parameter
Bulk Weight:
1.5 oz / 40 g
Standard Configuration
1x Calexotics Boundless Feather Crop Whip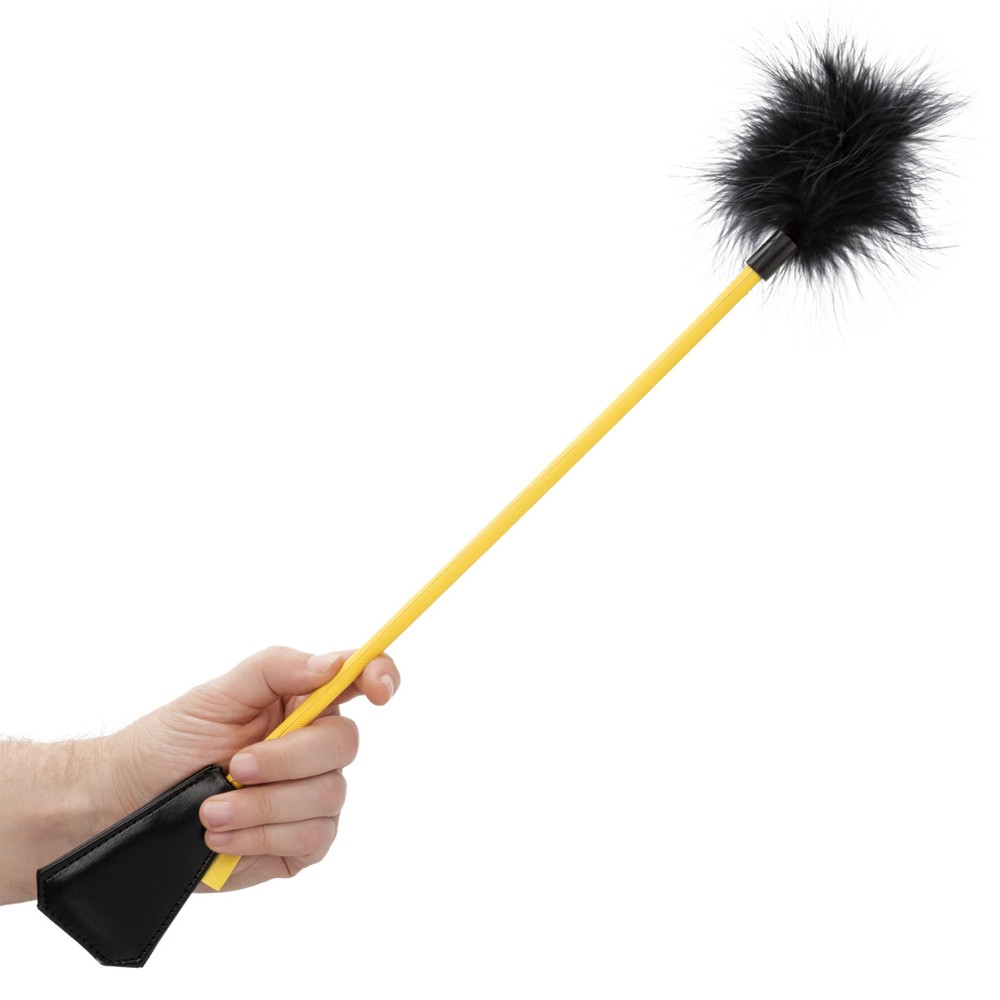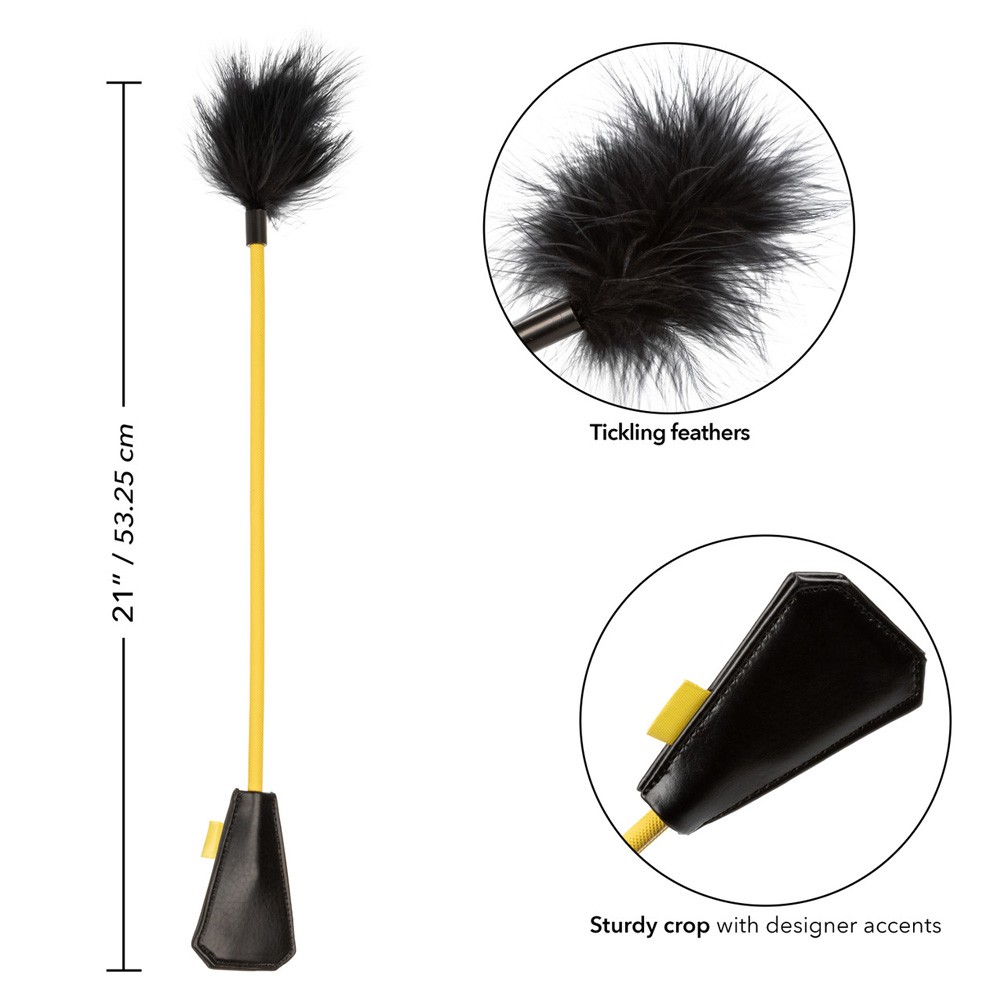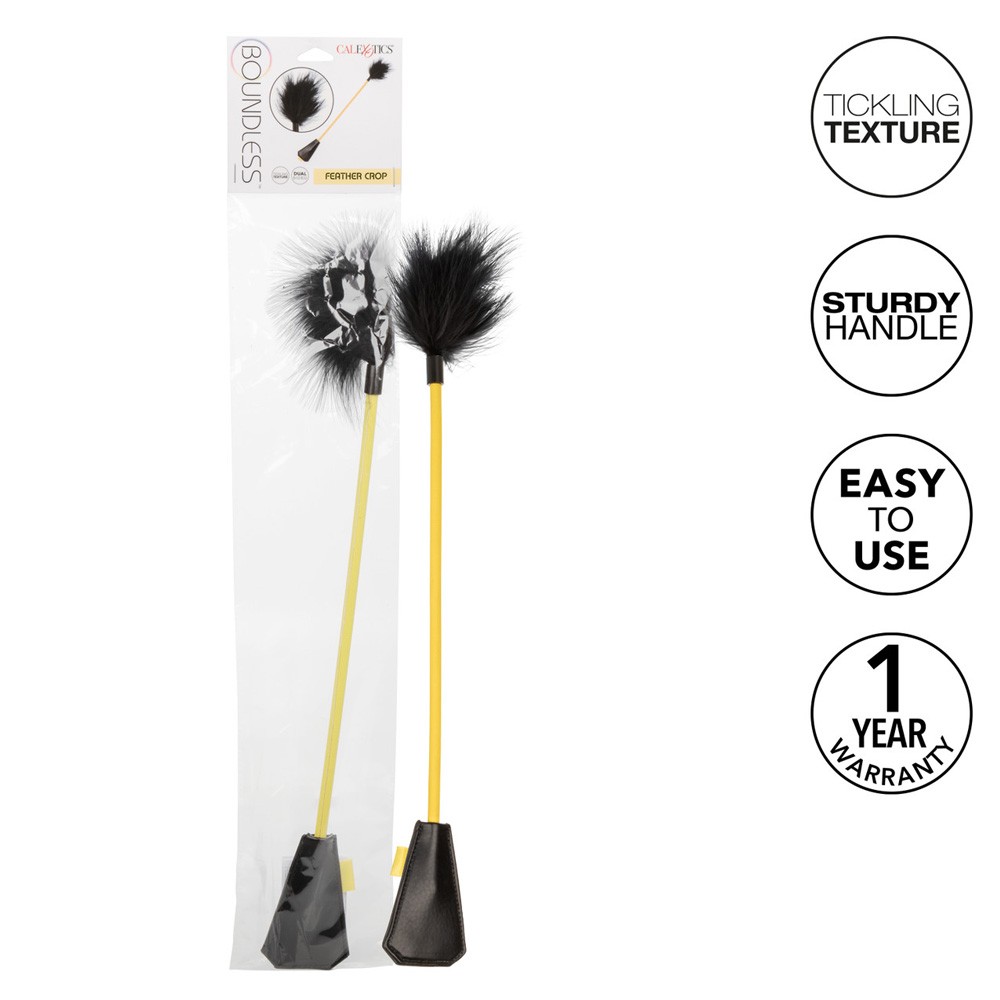 GUARANTEE

1 Year Product Guarantee. If DOA(Dead On Arrival), please contact us within 72 hours of delivery.