Introduction
Calexotics Boundless Flogger is Perfect for those indulgent nights when you're in the mood for a bit of daring play, this hand whip brings the perfect mix of seduction and dominance.
Crafted with enticing vegan leather tassels, the Boundless Flogger is perfect for teasing your submissive and creating tantalizing sensations. The sturdy, textured handle allows for confident control, allowing you to easily deliver playful taps or passionate, stinging touches. With each caress and flick, the chic tassels intensify arousal and heighten pleasure, fulfilling your deepest fantasies. The Calexotics Flogger caters to all, from beginners just starting their erotic journey to experienced lovers craving intense sensations. It is designed to offer soft taps for curious explorers, while also capable of delivering breathtaking slaps that satisfy the desires of experienced fetishists. Regardless of your erotic inclinations, this vegan leather flogger is a versatile tool that can accommodate and amplify every thrilling fantasy. The Boundless Flogger is more than a
BDSM accessory
; it's a promise of a shared exploration and intimate connection, an invitation to venture beyond the ordinary. It creates an intimate space where pleasure and play intertwine, fostering a unique bond of trust, communication, and shared adventure.
Features
• Vegan leather tassels for teasing and control
• Sturdy, textured handle for confident use
• Versatile, catering to beginners and experienced users
Parameter
Length:
14.75 x 37.5in / 27.25 x 69.25cm
Bulk Weight:
5.2 oz / 150 g
Standard Configuration
1x Calexotics Boundless Flogger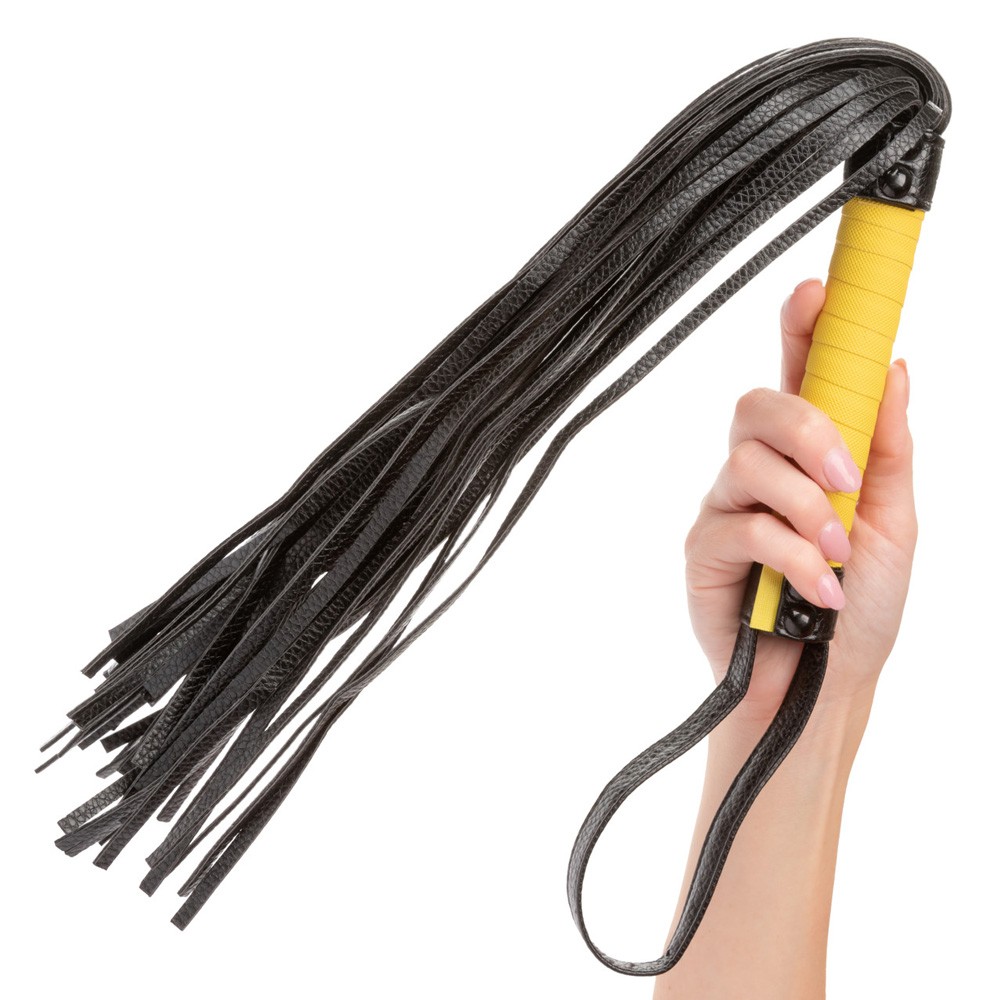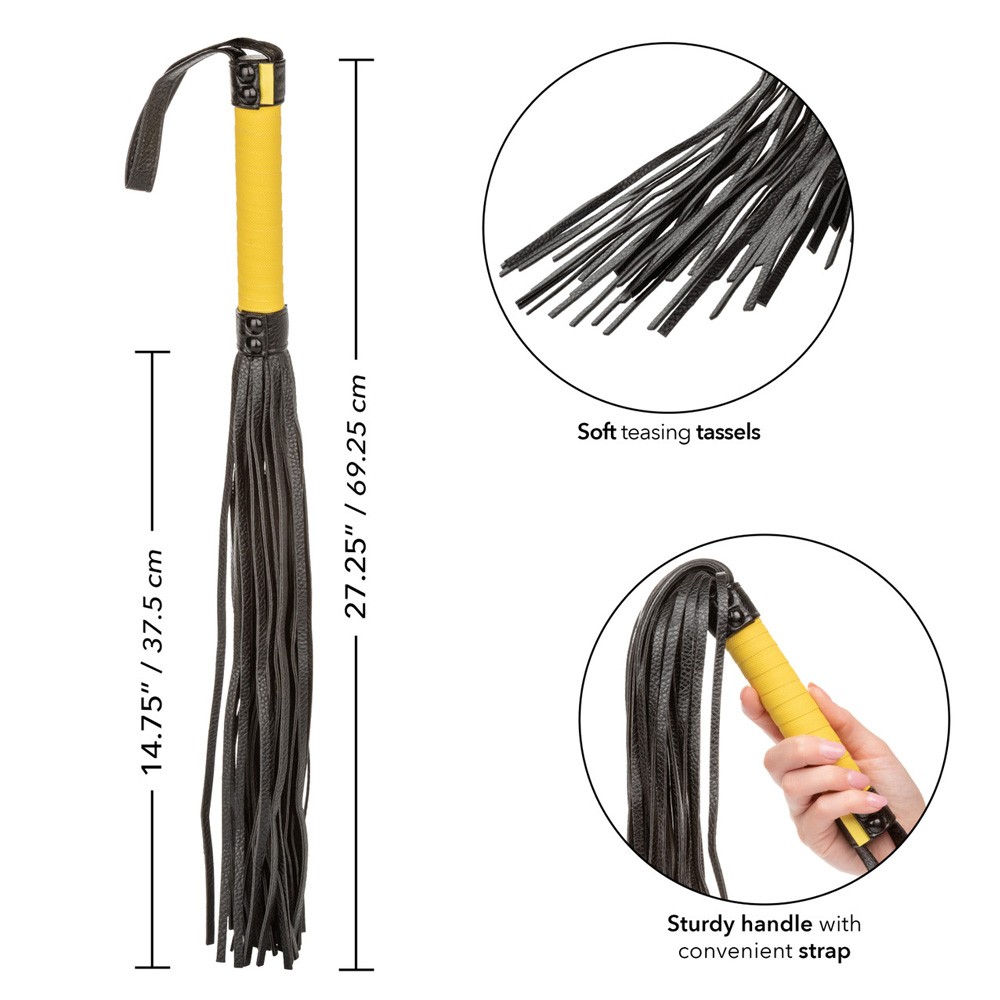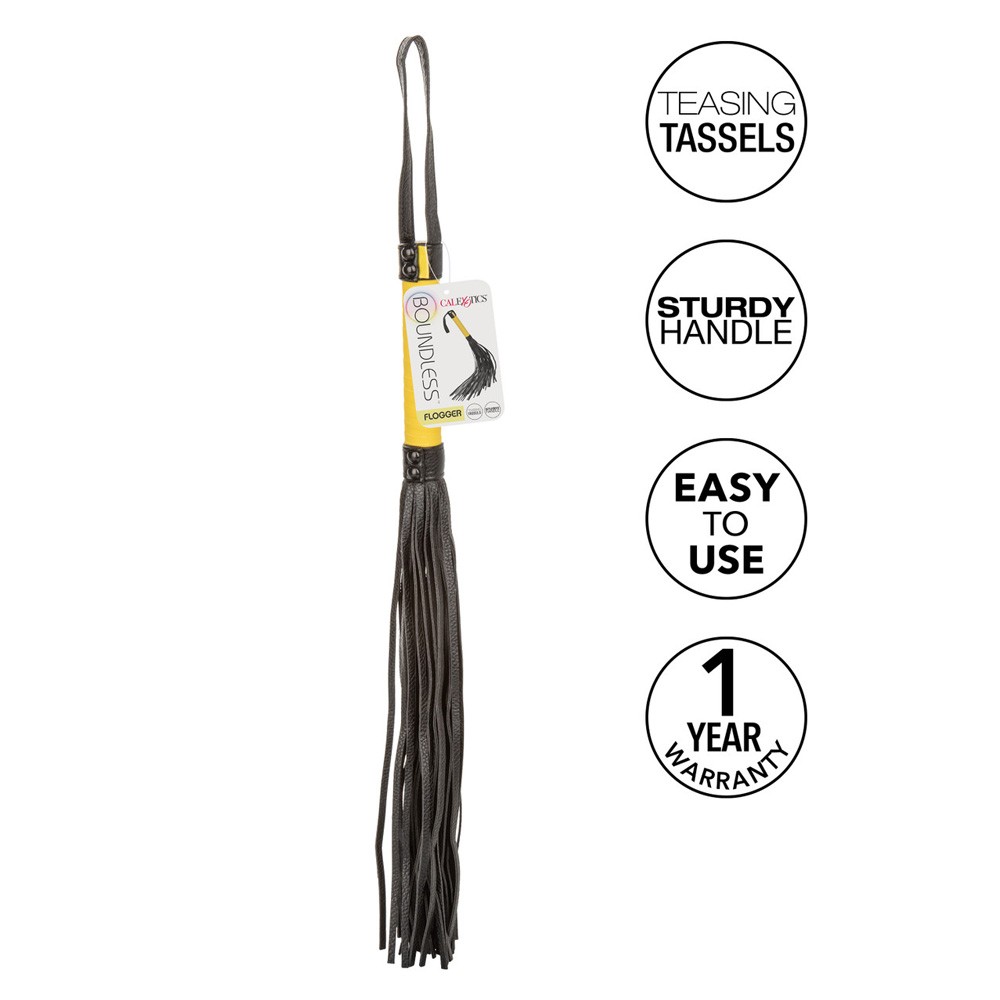 GUARANTEE

1 Year Product Guarantee. If DOA(Dead On Arrival), please contact us within 72 hours of delivery.