Introduction
This indulgent set is designed to escalate your sensuous enjoyment through the thrill of two fully adaptable nipple clamps, an enticing chain and dazzling crystals.
Elevate your tactile experiences to new heights of delight with the finely tunable clamps. Secure these mischievous clasps to any part of your body and relish the intoxicating blend of pleasure and mild discomfort. The clamps offer a range of tension adjustments, granting you the freedom to titillate and tease yourself at your own pace. With every notch of adjustment, you'll experience an increase in sensitivity, offering a tantalizing way to heighten your overall arousal.
These versatile nipple clamps are the perfect addition for everyone's collection, from beginners to seasoned experts. Crafted from safe, hypoallergenic materials, the two adjustable clamps ensure your absolute comfort with their soft, silicone padding.
As a highly-rated product from Calexotics, the Boundless Nipple Clamps are praised by users for their quality, adjustability, and ability to enhance pleasure. Users report a significant intensification in sensitivity and overall arousal, making these clamps an excellent tool for bringing a bit of extra spark into your intimate moments.
To use, simply adjust the clamps to your desired tension, attach them gently to your nipples, or anywhere else you desire stimulation, and let the erotic tension gradually build. Feel free to experiment with the tension levels, alternating between a gentle squeeze and a tighter grip to discover what suits your pleasure best.
The sparkling chain that connects the two clamps adds a visual appeal while the crystals provide a touch of elegance, making the Boundless Nipple Teasers not just a tool of pleasure, but also a piece of aesthetic seduction.
Features
• Fully adjustable for personalized nipple stimulation
• Attractive design with sparkling chain and crystals
• High-quality, hypoallergenic material ensures safety and comfort
Parameter
Materials:
Nickel-Free Iron, Silicone
Overall Size:
2.25 x 5.75in / 12 x 30.5cm
Bulk Weight:
1.1 oz / 30 g
Standard Configuration
1x Calexotics Boundless Nipple Clamps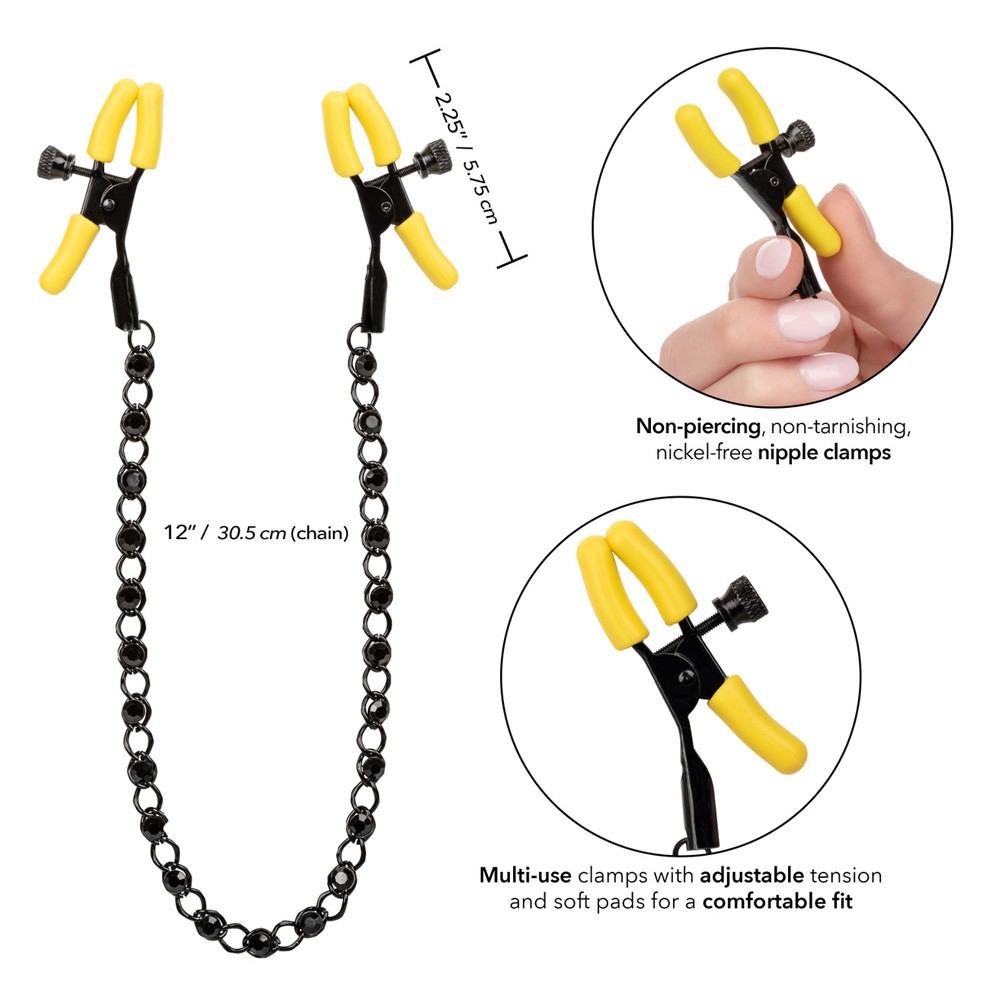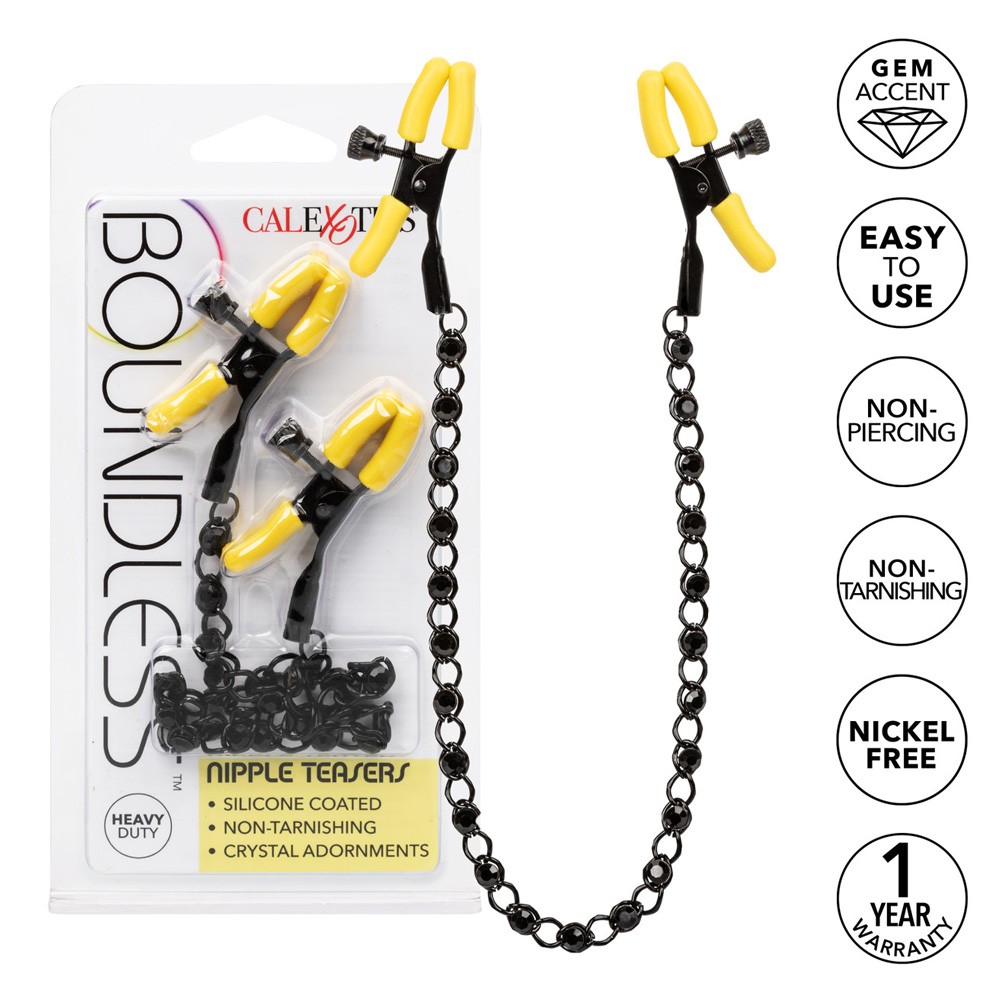 GUARANTEE

1 Year Product Guarantee. If DOA(Dead On Arrival), please contact us within 72 hours of delivery.