Introduction
While traditionally a medical tool to assess nerve sensitivity, the Wartenberg wheel has found a unique place in the realm of erotic play. Now a beloved device in the world of BDSM and sensory exploration, it offers a thrilling, tingling sensation that heightens pleasure and anticipation.
The Calexotics Boundless Trio Pleasure Wartenberg pinwheel sets itself apart with its distinctive design. Featuring not just one, but three wheels, this instrument of delight promises thrice the pleasure, the sensations intensified by the trifold stimulation. The sharp points skim across the skin, igniting a spark of pleasure that can range from a gentle tickle to a biting sting, adjustable entirely to your preferences.
Crafted from high-quality stainless steel, this toy is as durable as it is aesthetically pleasing. The smooth handle ensures a comfortable grip, making it easy to control and maneuver, while the metallic sheen adds a visually captivating allure. Whether you're a beginner exploring new sensations or a seasoned enthusiast, this Wartenberg wheel is sure to be a thrilling addition to your collection.
In use, the Calexotics Boundless Trio Pleasure Wartenberg Wheel promises an experience like no other. It can be traced over any part of the body, from the sensitive inner wrist to the back of the neck, to the thighs or even the soles of the feet. As the wheel rolls over your skin, the pricking sensation it provides will send shivers down your spine, making it an exquisite tool for foreplay or during your intimate moments.
Calexotics Boundless Trio Pleasure Wartenberg Wheel is more than just a sex toy; it's a ticket to an extraordinary sensory adventure. With this in your hand, you hold the power to unlock uncharted territories of pleasure.
Features
• Triple-wheel design for enhanced body stimulation
• Nickel-Free Zinc Alloy build ensures durability and aesthetic appeal
• Comfortable grip for easy maneuverability and control
Parameter
Materials:
Nickel-Free Zinc Alloy
Overall Size:
7.25 x 1in / 18.5 x 2.5cm
Standard Configuration
1x CalExotics Boundless Trio Pleasure Wheel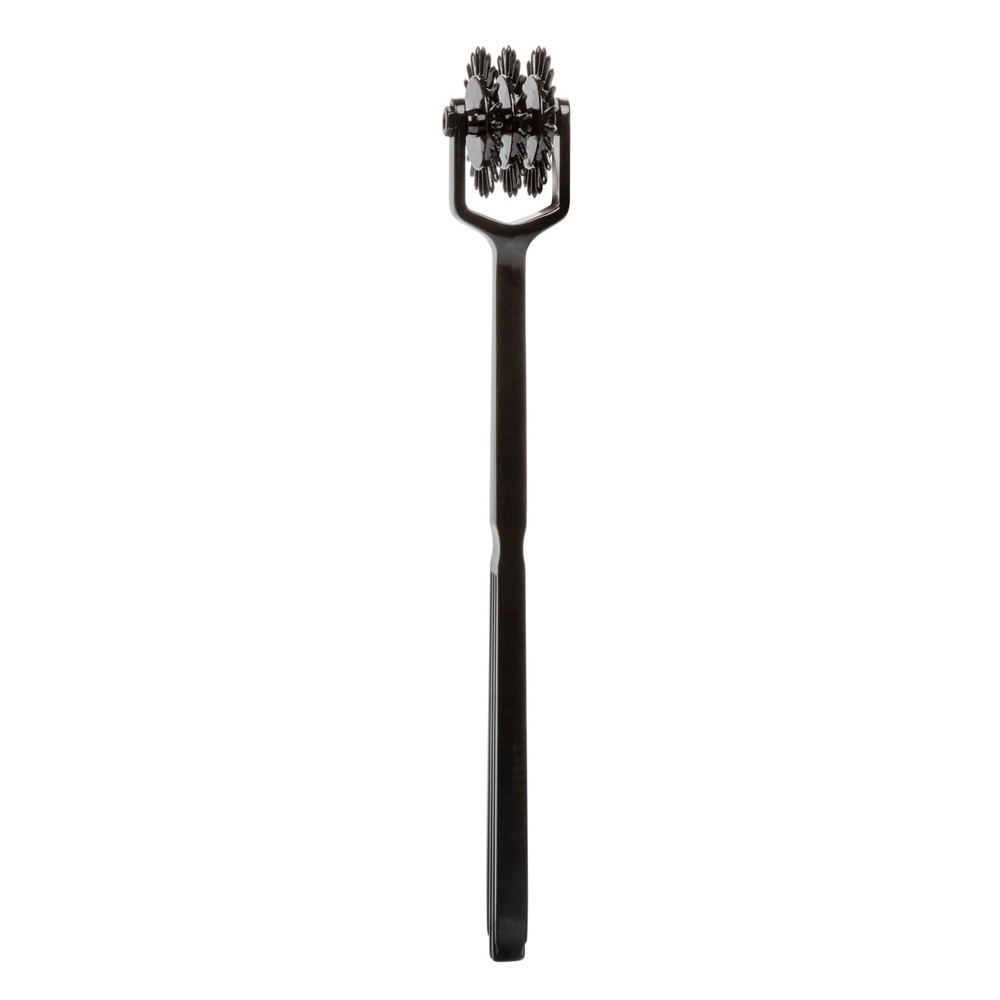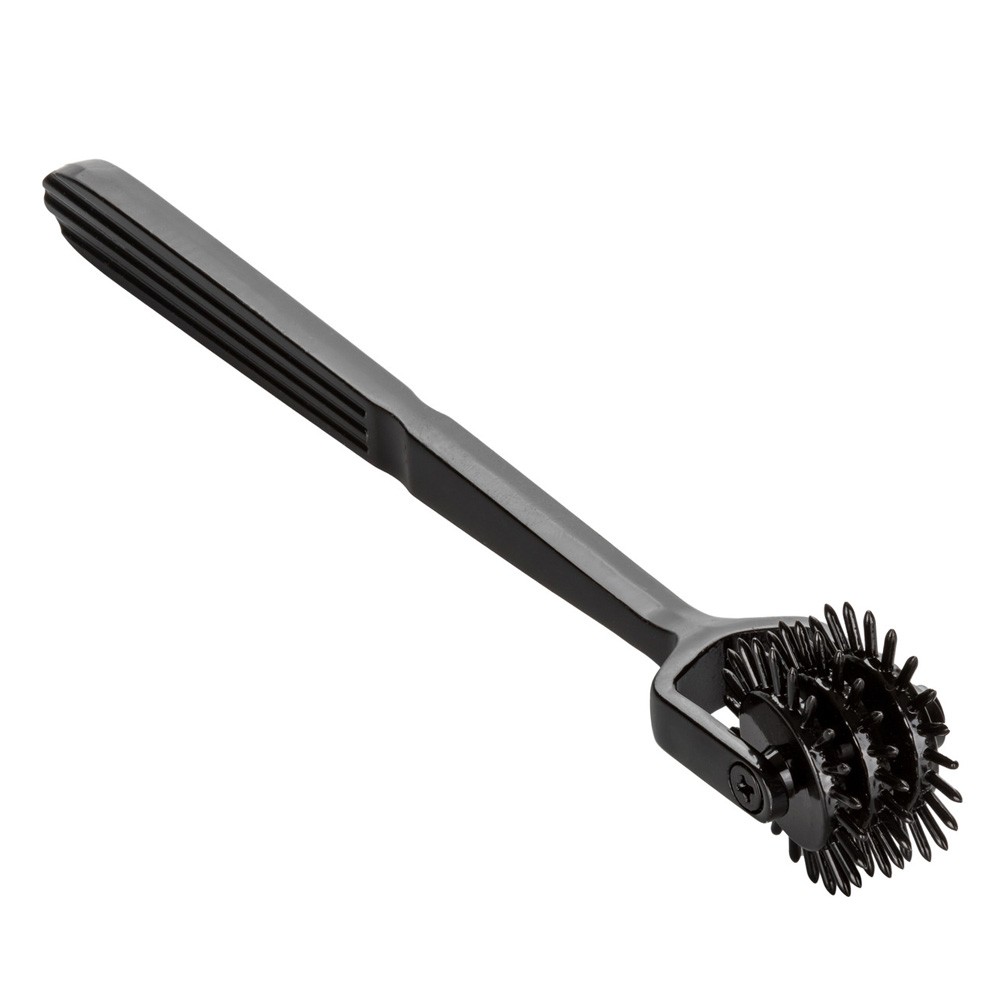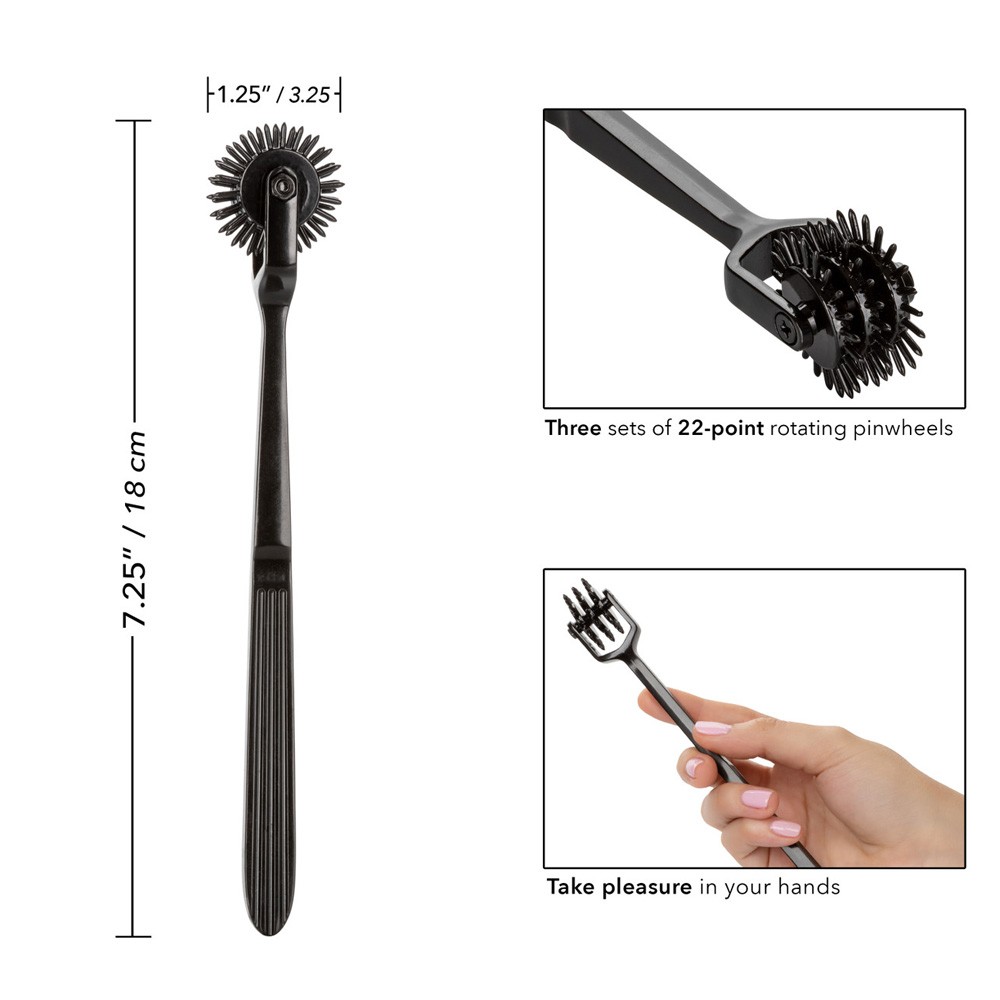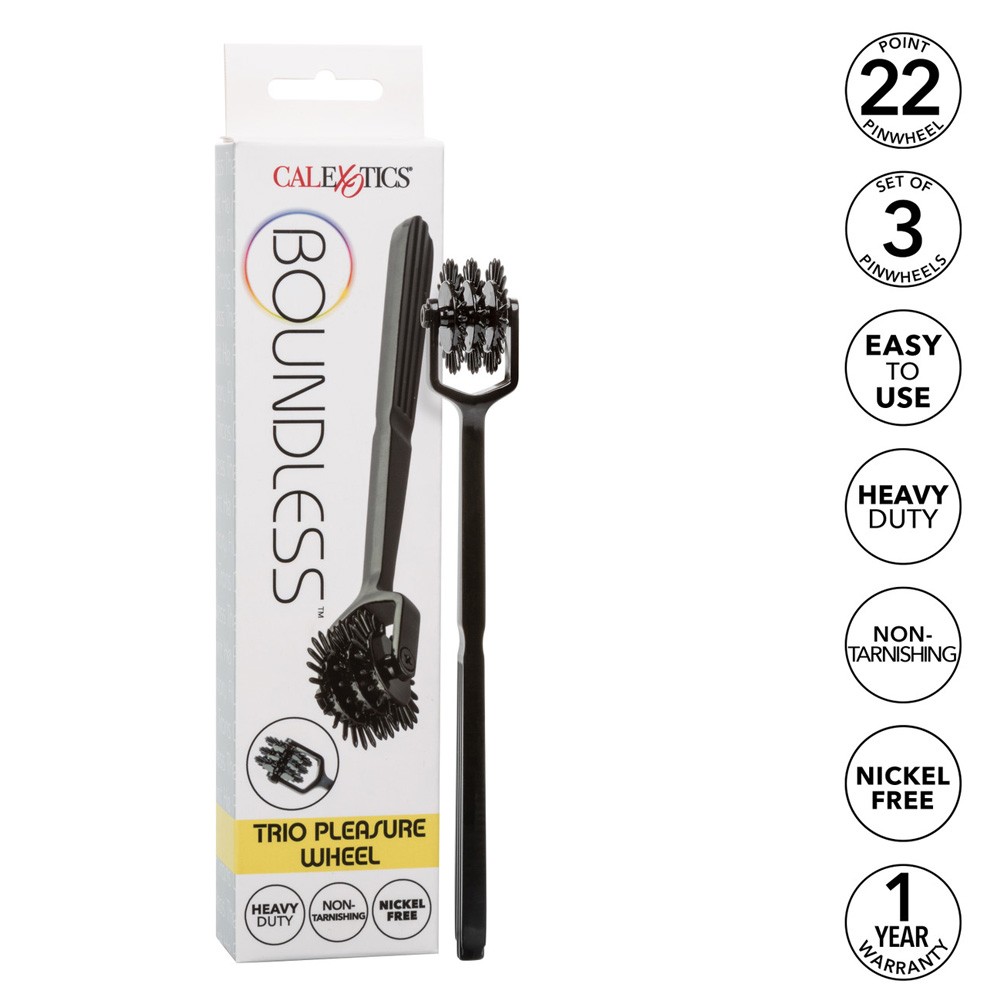 GUARANTEE
1 Year Product Guarantee. If DOA(Dead On Arrival), please contact us within 72 hours of delivery.