Introduction
Introducing the First Time Crystal Booty Duo from Calexotics, a must-have set for those exploring the exciting world of anal play. This tantalizing duo will help you embrace your wildest fantasies and guide you through a thrilling journey of backdoor discovery. Featuring two elegantly designed, graduated anal plugs adorned with radiant heart-shaped crystal bases, they are created to engage your senses while ensuring ultimate safety and pleasure.
Step into the realm of exhilarating anal exploration with these superbly crafted plugs, each increasing in both length and girth, facilitating gradual adaptation and utmost enjoyment at every stage of your journey. The shimmering crystal heart at the base of each plug serves not just as a visual stimulant, but also ensures smooth insertion and easy retrieval.
Crafted from premium, body-safe silicone, these probes boast a smooth, seamless design. Their curvaceous structure complements your body's contours, offering sublime pleasure while being extremely gentle on your most sensitive regions. The silicone is unscented and free from phthalates, reflecting our commitment to your health and well-being.
The First Time® Crystal Booty Duo has consistently garnered glowing reviews from users. They have praised its soft, plush feel that ensures comfort even during prolonged play. Many users found the gradual size increments ideal for a gentle, satisfying progression, making it an excellent product for both beginners and seasoned enthusiasts.
The usage method is straightforward. Apply a generous amount of water-based lube to the plug and yourself before gently inserting the plug. Start with the smaller plug and when ready, progress to the larger one. As you indulge, you'll find that these plugs enhance your pleasure and take your erotic adventures to new heights.
Features
• Ensures safety and satisfaction in anal play
• Smooth, seamless design from body-safe silicone
• Ideal for beginners and experienced users
Parameter
Length:
3.5 x 1.25in / 9 x 3.25cm (Large), 2.75 x 1in / 7 x 2.5cm (Medium)
Bulk Weight:
3.7 oz / 100 g
Standard Configuration
2x CalExotics butt plug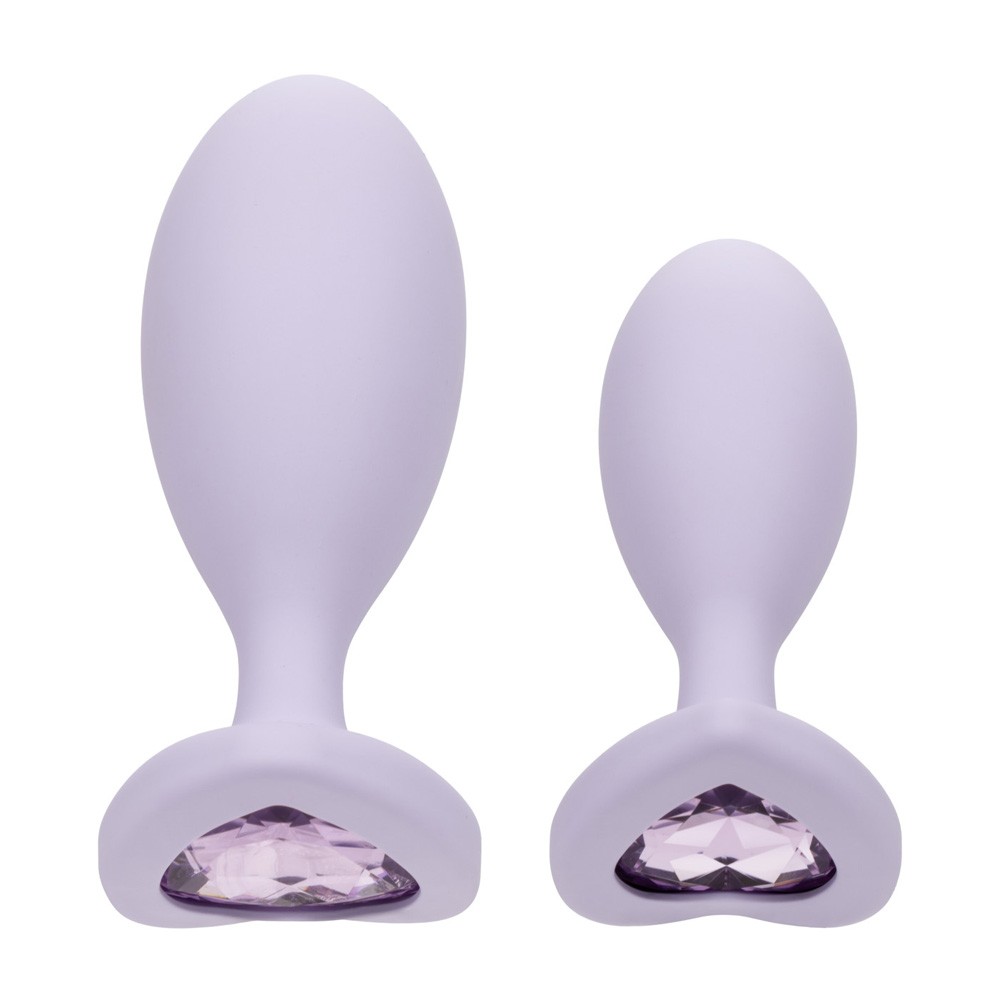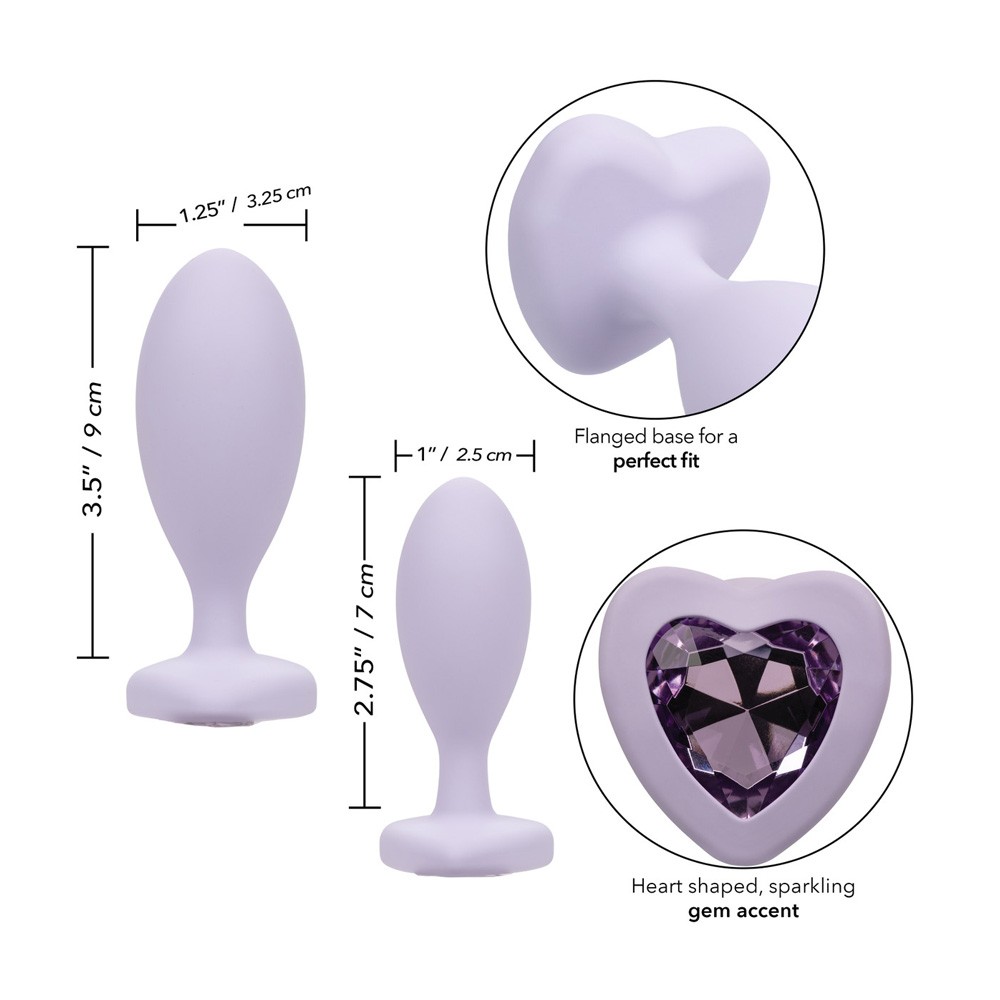 GUARANTEE

1 Year Product Guarantee. If DOA(Dead On Arrival), please contact us within 72 hours of delivery.