Introduction
Experience a new level of pleasure with the adult toy XR Brands 5PCS Clawed Sensation Play Rings for Couple Game. This set of sturdy, stainless steel rings will transform your hand into a tantalizing tool of desire. Each ring features long claws that can scratch, caress, and stimulate your partner in the most thrilling ways.
The adjustable rings ensure a comfortable and secure fit for anyone, allowing you to focus on exploring new sensations and intensifying your intimate moments. Made from nickel-free stainless steel, these rings are perfect for those with sensitive skin. The non-porous material makes them easy to clean and compatible with any type of lubricant.
But the excitement doesn't stop there. Take your pleasure to the next level by combining these clawed rings with the body adapter electrostimulation plate. With e-stim functionality, you can run your fingers over your lover's body and deliver electrifying shocks with a single touch. As your body becomes conductive, the current runs through you both, creating an electrifying and unforgettable experience.
These versatile rings are perfect for adding a touch of kink to any scene and enhancing sensation play. Drag the claws lightly across your partner's body, eliciting goosebumps and shivers of pleasure. When you're ready to intensify the experience, press the rounded tips into their skin and muscles, provoking moans of pleasure.
To clean, simply wash the rings with warm water and mild soap or boil them in hot water. For added hygiene, you can also use a toy cleaner. Slip each ring on your fingers, adjust them for the desired tightness, and let your inner beast take control. Explore the power of sensation and electrifying pleasure with the bondage toys. Indulge in unforgettable moments of passion and unleash your desires like never before.
Features
• Fun Sensation Play: Add claws to your pleasure.
• Nickel-Free Steel: Safe for sensitive skin.
• Conductive: Enhance play with electrostimulation.
• Adjustable Bands: Secure and comfortable fit.
• Easy to Clean: Non-porous and compatible with any lubricant.
Parameter
Material:
Stainless Steel
Finger Rings Inner Diameter:
0.6 in / 1.52 cm
Thumb Rings Inner Diameter:
0.8 in / 2.03 cm
Standard Configuration
5x Claw Rings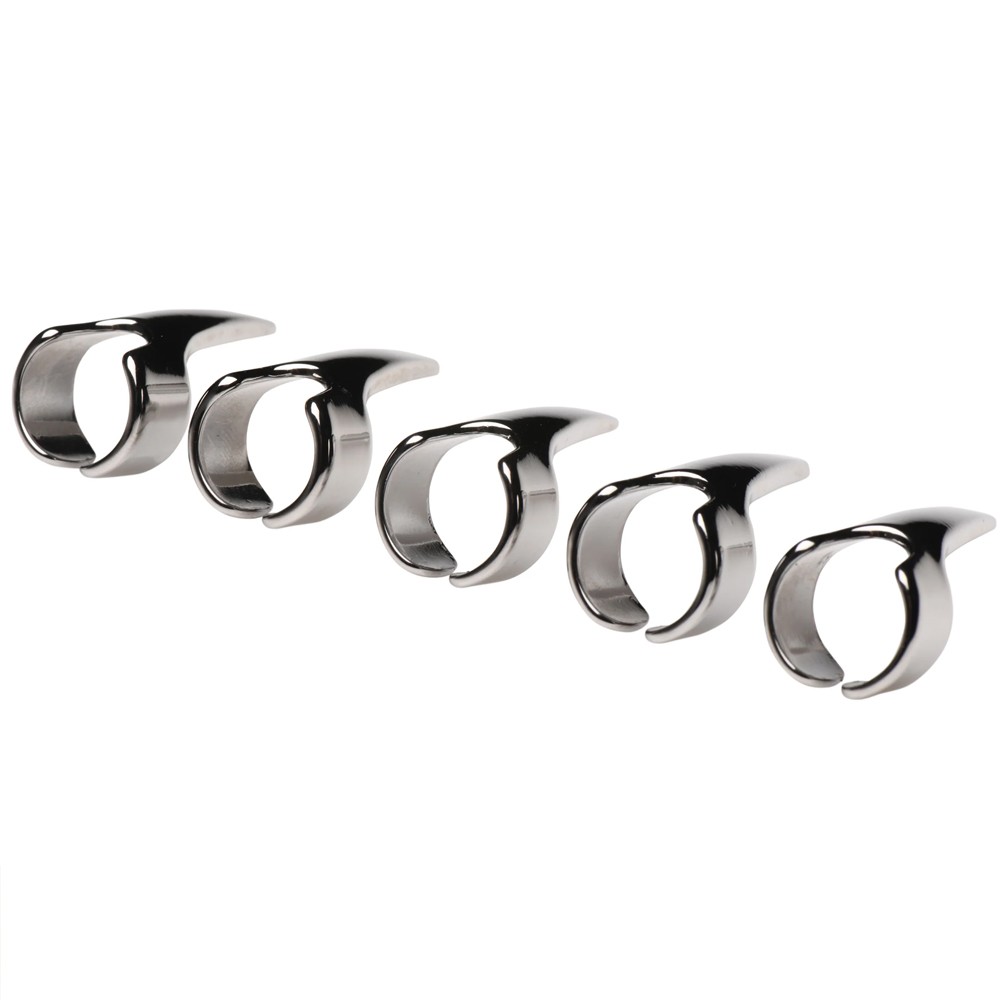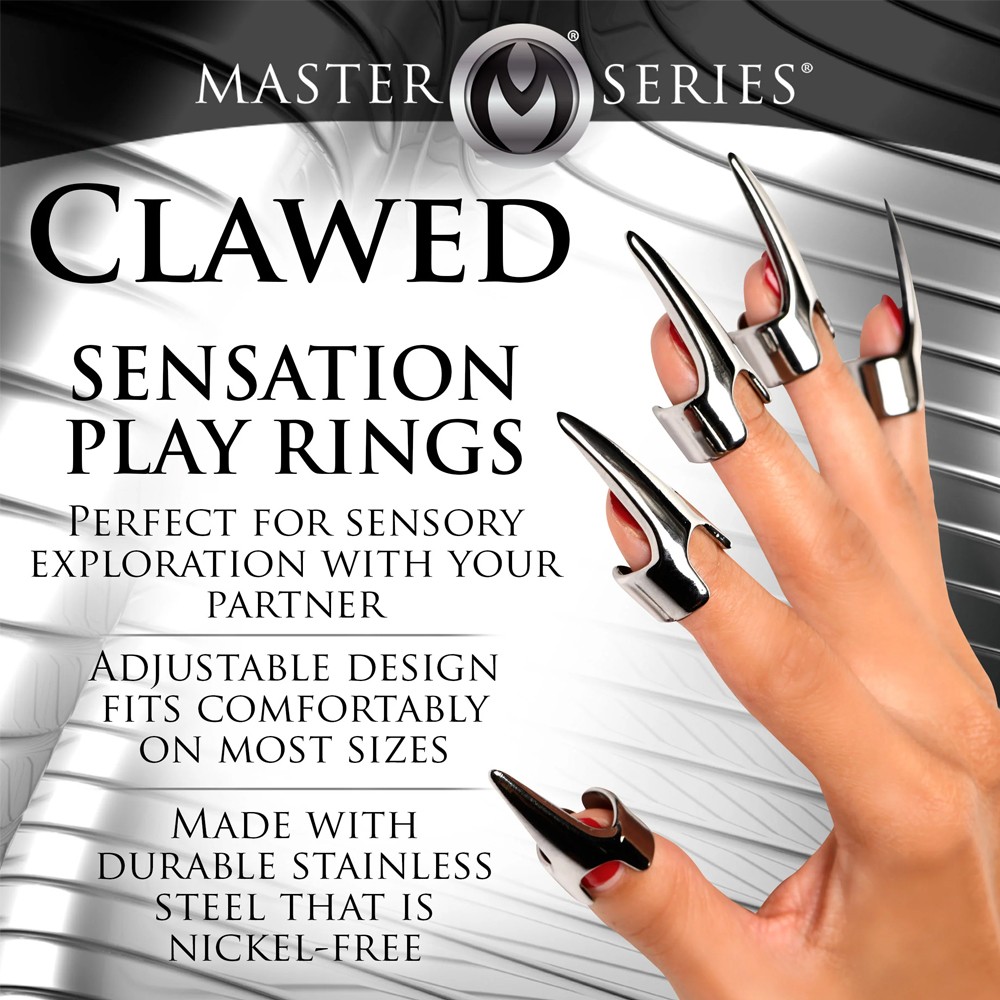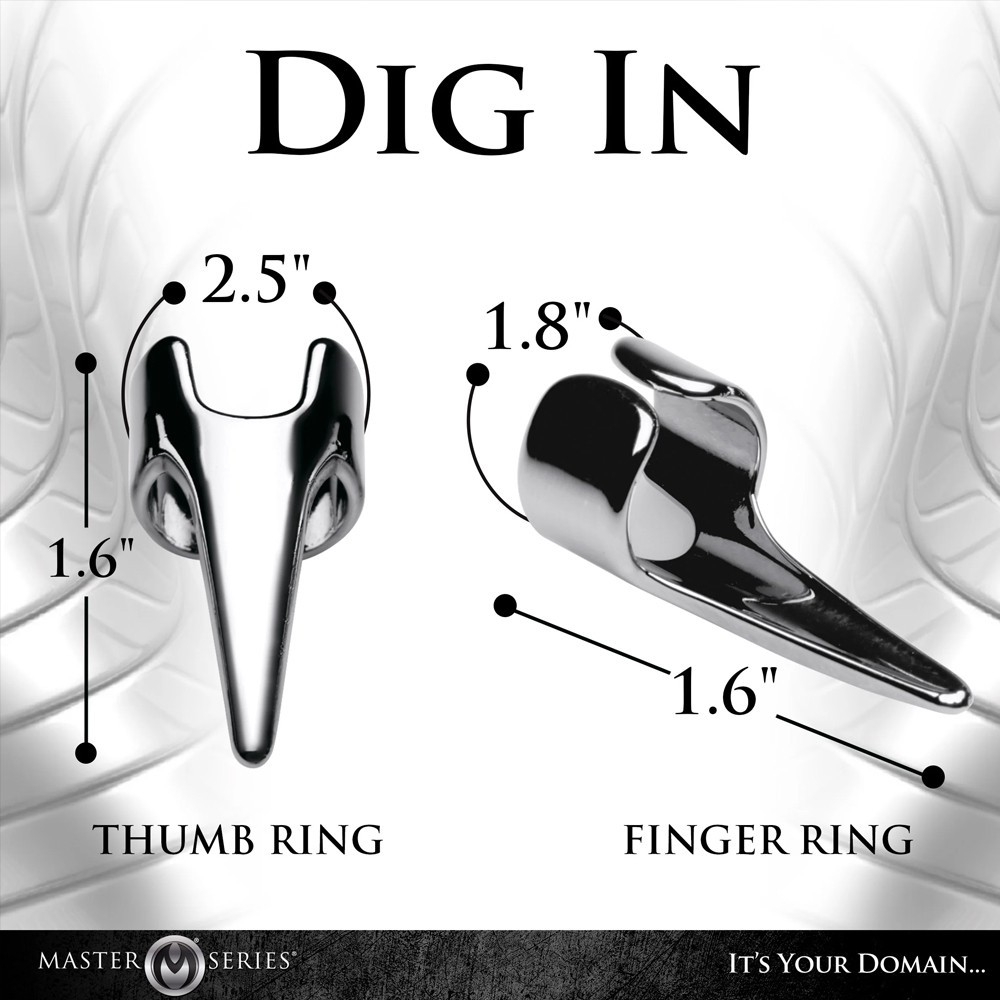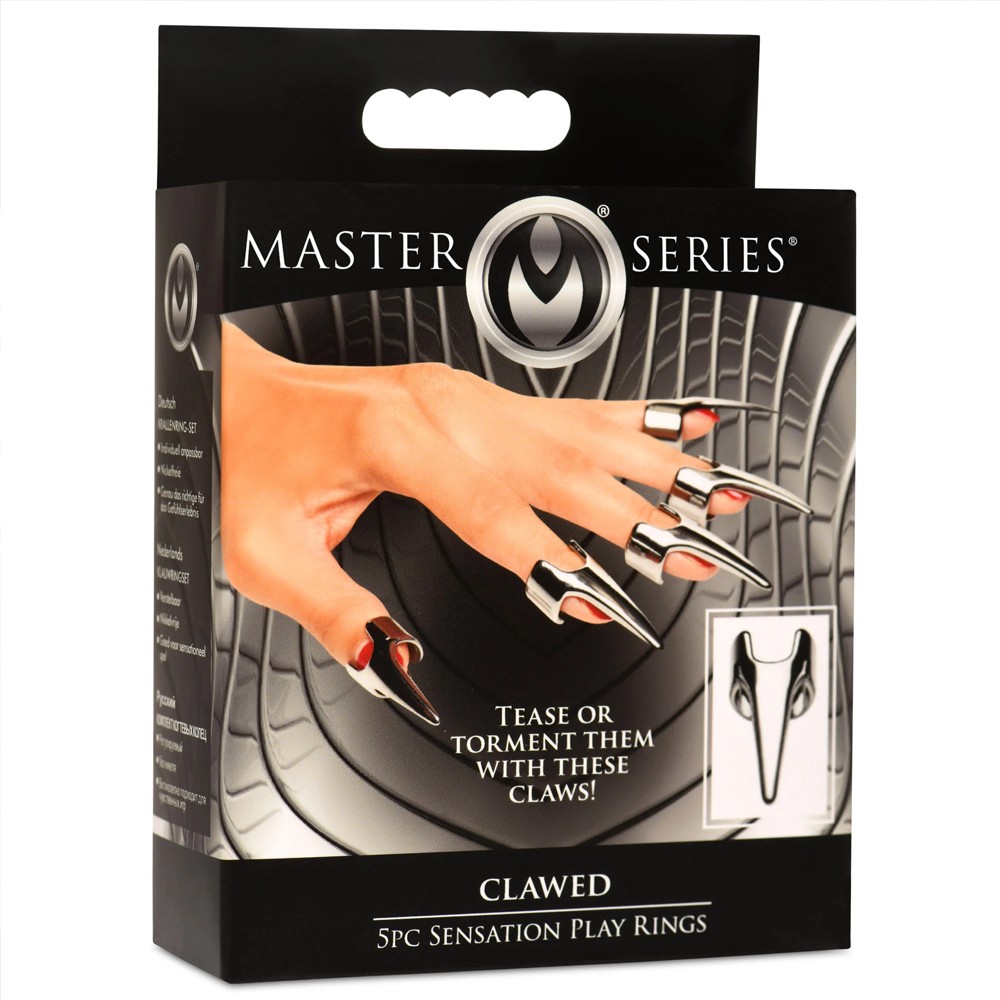 GUARANTEE
1 Year Product Guarantee. If DOA(Dead On Arrival), please contact us within 72 hours of delivery.