Introduction
Are you ready to be ravaged by one of the underworld's own devils? This red and black demonic dong has a terrifying shape that is not of this mortal realm! The tapered tip helps make insertion easier, but then you have to handle the thick rod, the popping veins, and the shield on one side that has a lined tread. At the base of the shield is a row of teeth that are bared as you get deeper! Once you plunge the entire thing inside, you can feel the tickle of the two curved horns and bounce on the big, round balls! Made out of premium, flexible, phthalate-free silicone, this dong is body-safe and best used with water-based lubricants only. Enjoy hands-free rides due to the strong suction cup base! Invite a partner to indulge in kinky cosplay or fantasy roleplay and use their favorite harness to transform this dong into a strapon! Afterward, make sure to wash it with warm water and mild soap, then spray it with a toy cleaner and air-dry. Keep out of direct sunlight and heat.
"Oh good, you're here. It's time for your…punishment!" A creature with three heads spoke and I didn't know which mouth was speaking. I heard it in my head and felt the words crawl over my skin. Their body was sculpted from muscles and covered in bones but I could not tell exactly which pieces were supposed to be where. Something about it was wrong. "What do you mean?" I cried, helplessly being dragged to the dungeon. The walls gave off steam and smoke and the room was hot. "Well, you've been very, very bad. So now you have to pay. Look around, don't you know where you are?" Now that I looked, it was more of a cave. Everything glowed red, just like this creature. I tried to calm my breath but the air was so stifling that I struggled to relax. Then the creature grabbed my wrists and shackled them to a table in the center of the room. With glowing, red-gold eyes they looked me up and down, and then with one knife-like claw they tore the clothes from my body in one, long, stroke. A trickle of blood highlighted where their claw had barely cut my skin. Then I saw something twitching, and to my horror, I realized what was between his thighs was not muscle or bone, but something far more devious! The demon stood naked before me and as they smiled, their sharp teeth glinting in the dim light, they spoke one last thing to me. "Oh, this is going to be so much fun… for me!" Then they plunged their rod inside me! The rod was so hot I immediately began to sweat, my body convulsed in pain and pleasure, and my back arched. I wanted to claw my way free, and I also wanted to grab hold of this body. Suddenly, without warning, the demon stepped away, my sweat dripping off the tip of his dong. "No! Please don't stop!" I cried out, to my own horror, begging for more. They simply replied, "Oh the true pain isn't being hurt, it's not getting what you want. You will learn soon enough how much you don't know about desire. I will make you crave things you never knew existed… and then deny you, again and again."
Features
• Full Fantasy.
• Suction Cup Base.
• Harness Compatible.
• Premium Silicone.
Parameter
Material:
Premium Silicone
Total Length:
7.5 in / 19.05 cm
Insertable Length:
5.2 in / 13.32 cm
Narrowest insertable diameter:
1.4 in / 3.56 cm
Widest insertable diameter:
2 in / 5.08 cm
Standard Configuration
1x Dildo
1x User Manual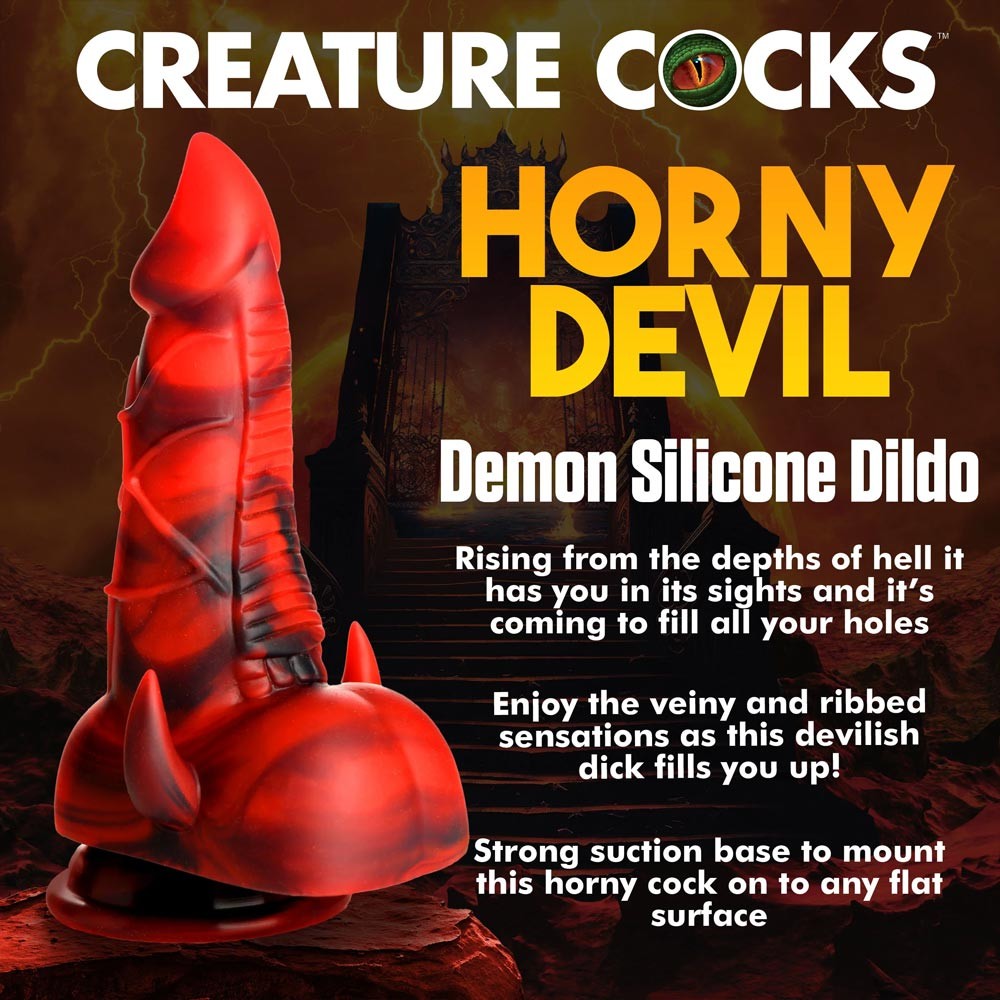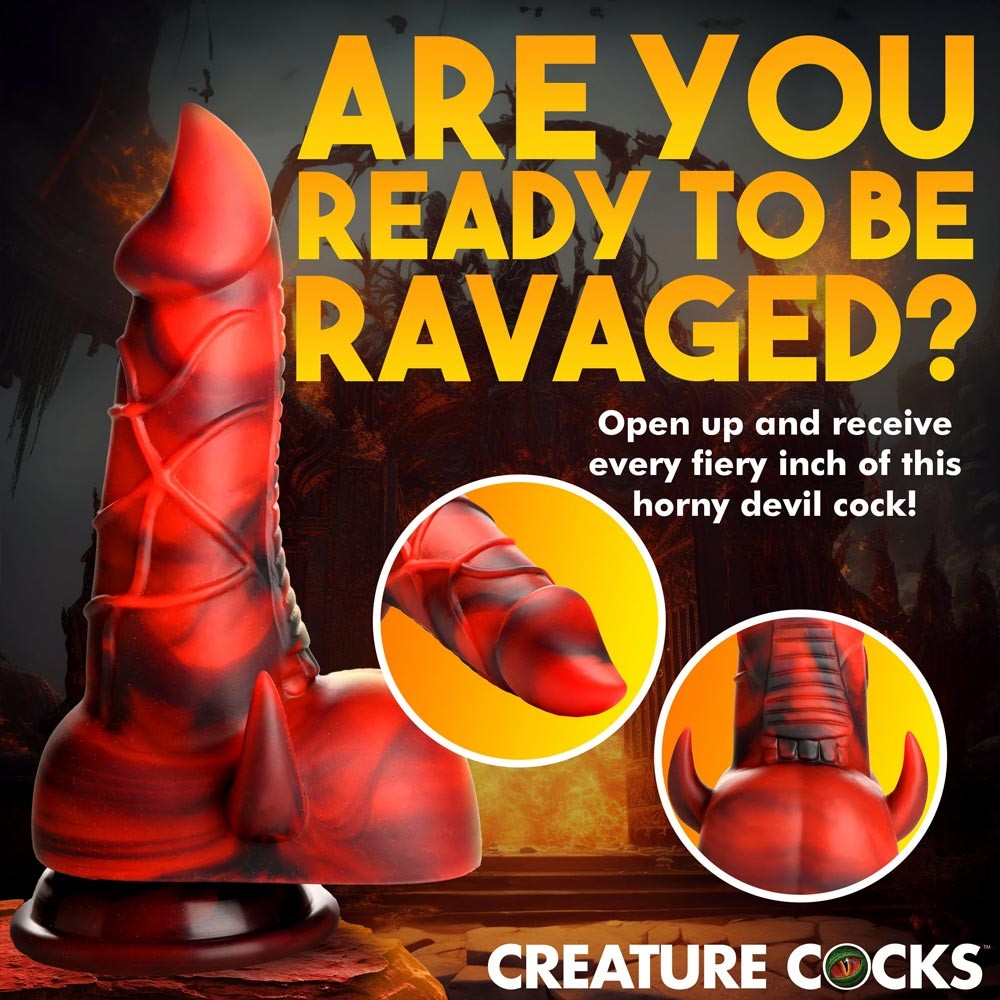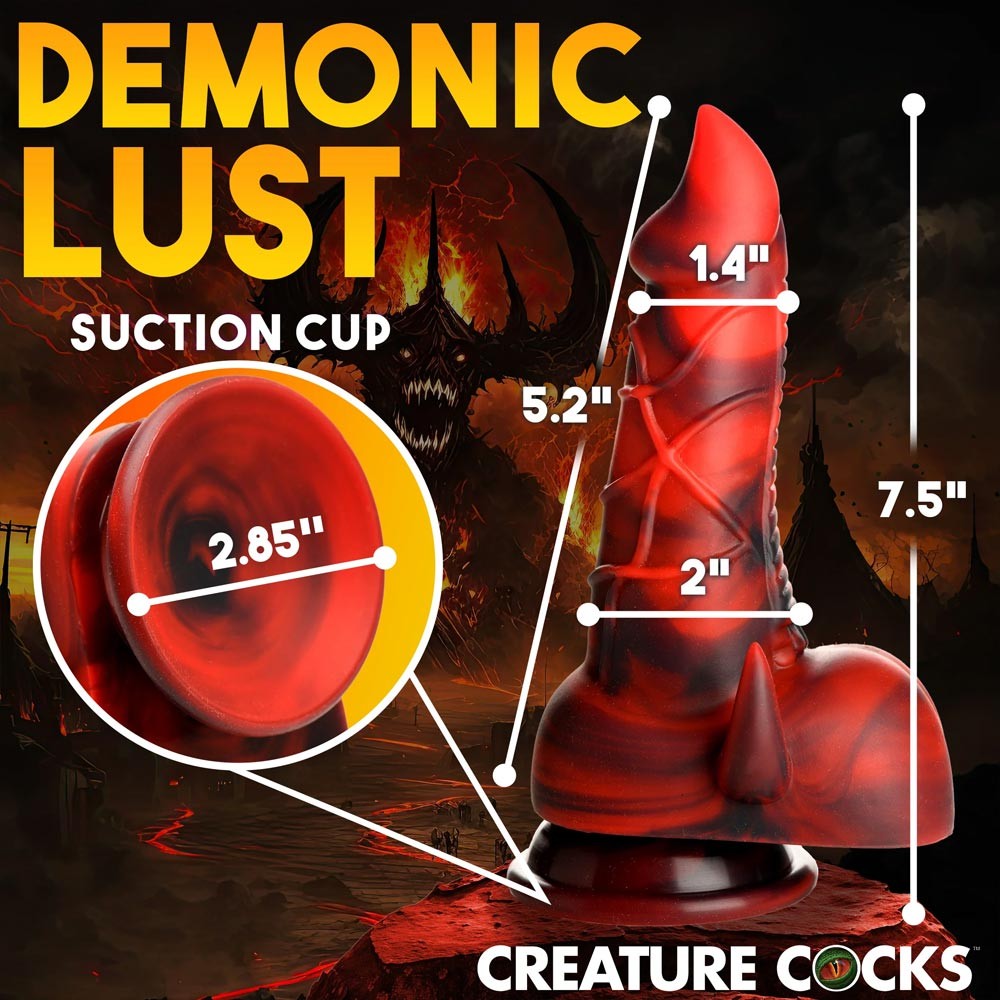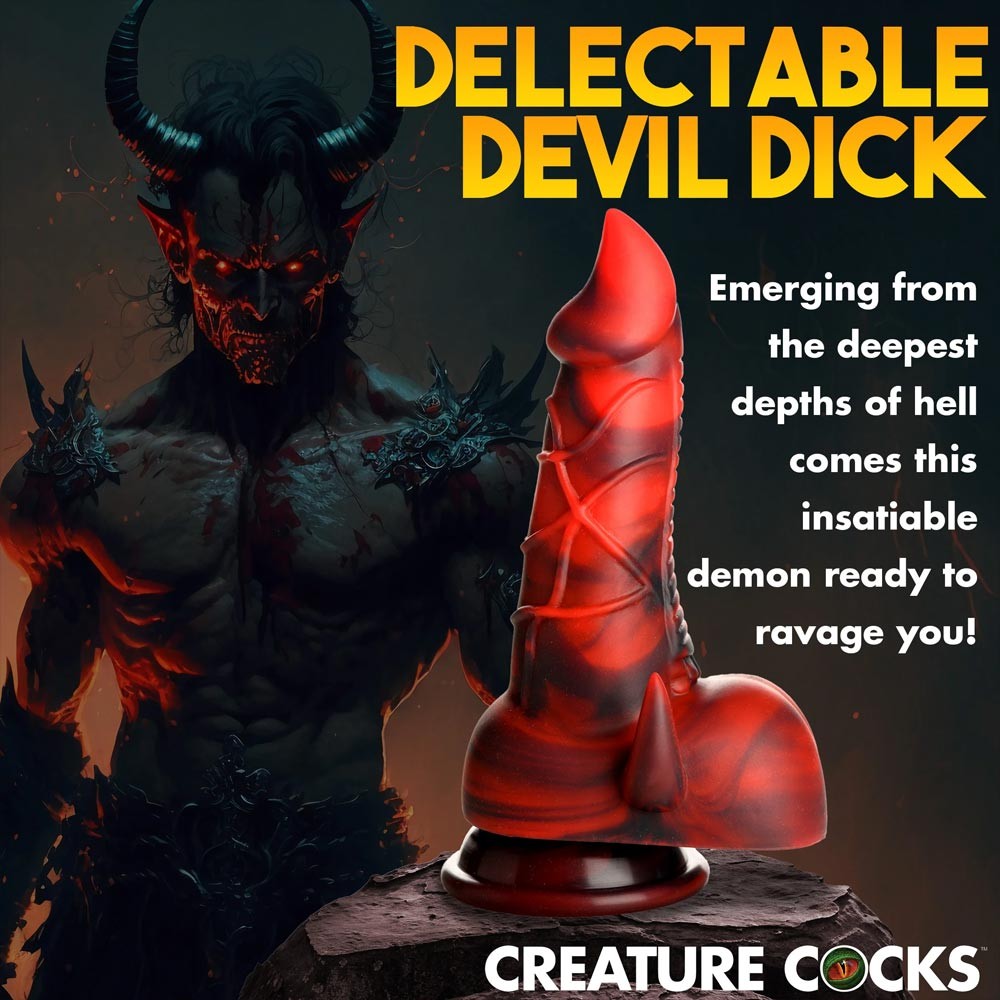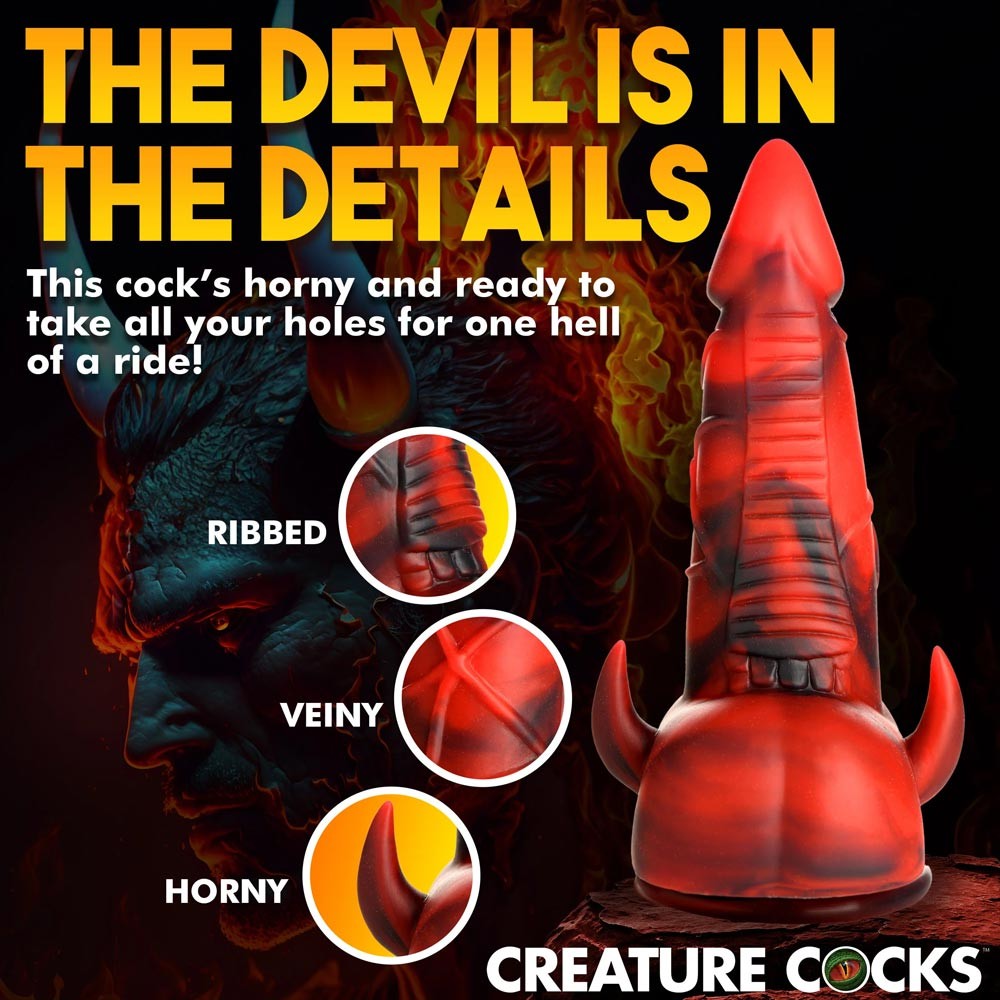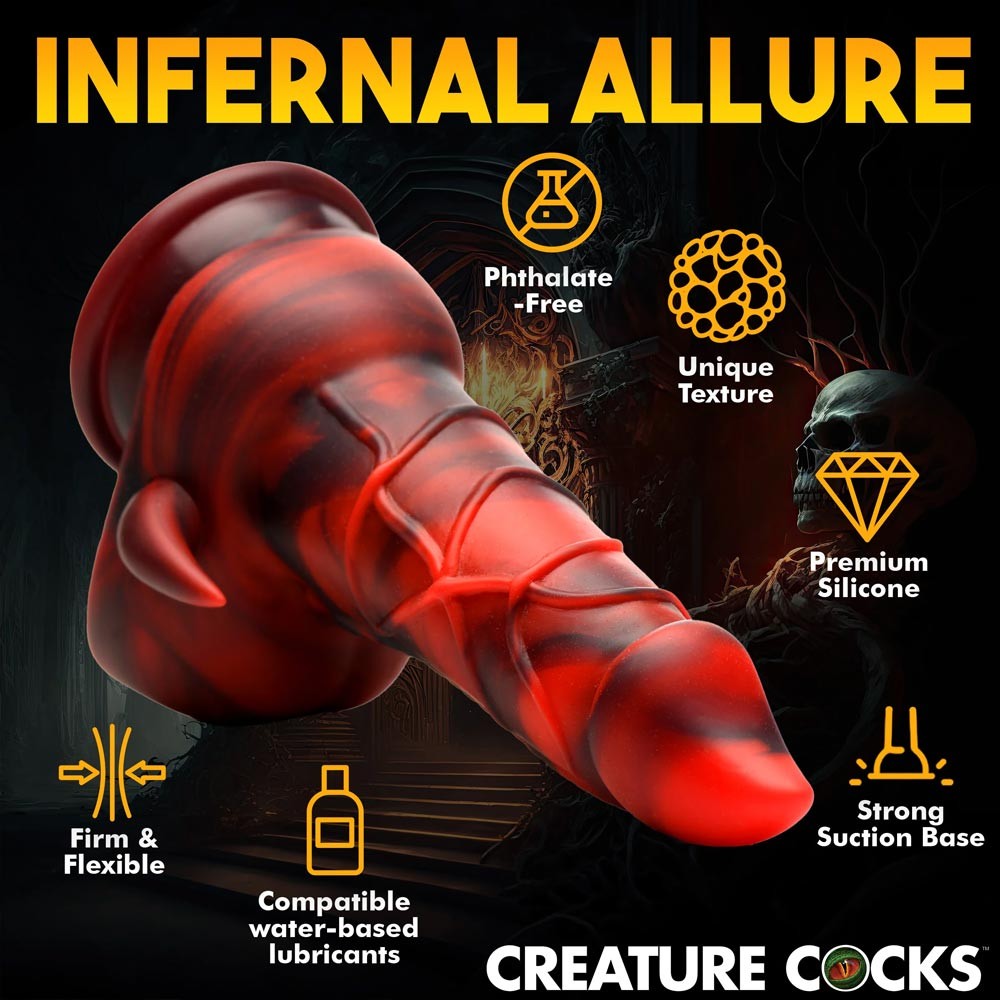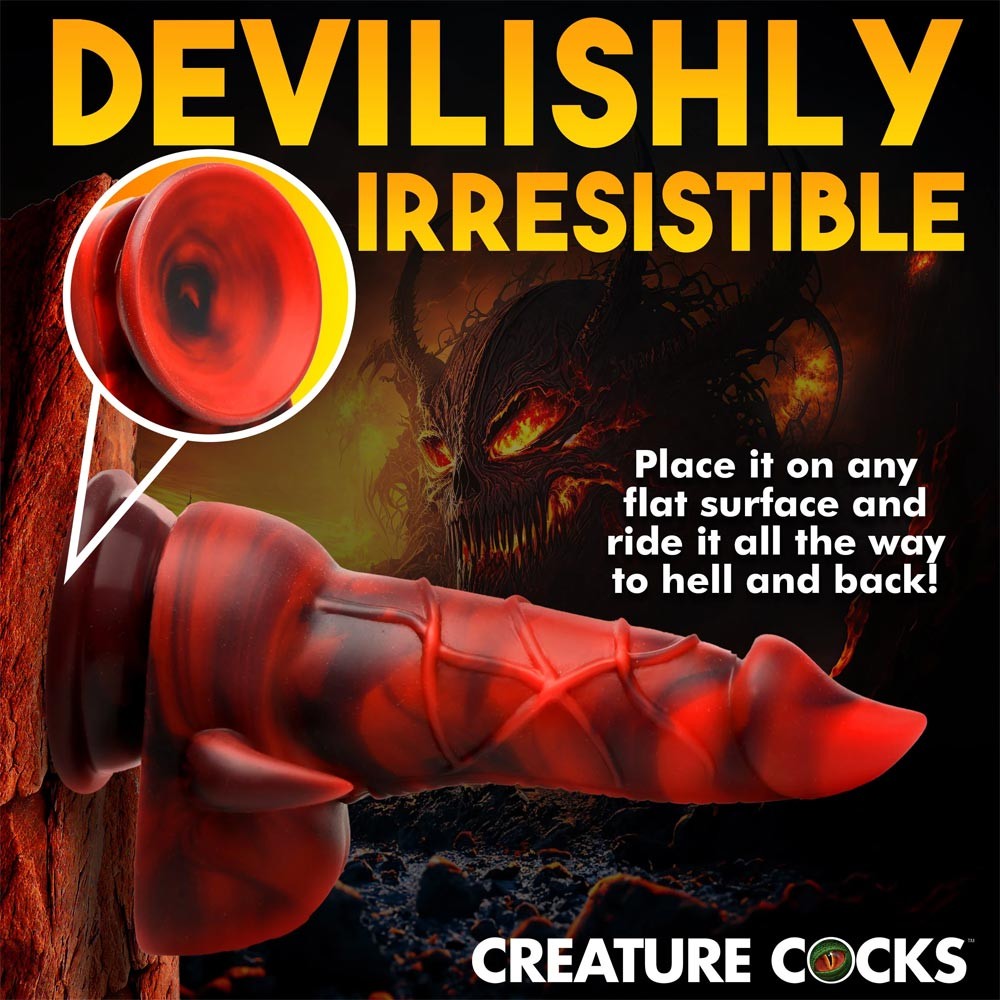 GUARANTEE

1-Year Product Guarantee. If DOA(Dead On Arrival), please contact us within 72 hours of delivery.