Introduction
Some dragons keep their private mysteries secret, but this scaly dragon has just bared it all! This red and black dong is part demon and part dragon. Long and lean, it has a smooth, round head at the top, a lean and scaly shaft, and a round base. At the base is a row of upward pointed spikes and along the shaft are four different textured lines. One is a row of round bumps. The other three are more round-nubbed spikes. You'll be overloaded with intense sensation riding this stimulating rod! Made out of premium, flexible, phthalate-free silicone, this dong is body-safe and best used with water-based lubricants only. Enjoy hands-free rides due to the strong suction cup base! Invite a partner to indulge in kinky cosplay or fantasy roleplay and use their favorite harness to transform this dong into a strapon! Afterward, make sure to wash it with warm water and mild soap, then spray it with a toy cleaner and air-dry. Keep out of direct sunlight and heat.
Sometimes we don't know what we get ourselves into or how we got there. This was one of those times. What started out as a simple trek into the cursed caves to collect any fragments of forgotten crystals quickly turned into discovering that not only are some of these caves gateways to the underworld but these gateways are also guarded by demonic dragons! As my body is pinned beneath the large clawed palm of a fire beast, my back pushed up against the rough rock, I am weighing my options but have no idea how to get out. The beast's long muzzle begins to sniff me. I can feel its hot breath on my skin, a harsh contrast to the hard, cold rock behind me. My breathing quickens and I begin to panic. I can't help it. The beast's tongue flickers out, tasting the air and then I shriek in panic as its teeth nip at my clothing and begin to tug. It isn't satisfied. Then something happens that defies everything I have ever known about this world, magic, and the dragons of lore; it begins to transform in front of me. Its other clawed arm becomes slender and more like a hand. Its body slims and its face becomes more similar to that of a human. Its eyes still burn hot and its skin is still scaled, but I feel myself distracted from my impending doom because I am utterly and totally fascinated. No, it's more than that. This dragon is… very sexy, and very naked. I see their rod twitching as they lick their lips. Their grin is terrifying. They are taking off my clothing and I don't even put up a fight. They look me up and down, and I feel like my skin is about to catch on fire. Then they take my wrists in their clawed hand and shackle them to the wall with dungeon irons. I suppose they don't want me running away, but they don't realize I am completely under their spell. As they push themselves inside of me I understand why they shackled me. The intensity of it makes me writhe in pain! It hurts and yet, in a few moments, it is the most pleasure I have ever felt. I lean into them, craving more, and they bite my neck and deliver all the wildest fantasies I have ever dreamed.
Features
• Fantasy Dildo.
• Suction Cup Base.
• Harness Compatible.
• Premium Silicone.
Parameter
Material:
Premium Silicone
Total Length:
8 in / 20.32 cm
Insertable Length:
6.6 in / 16.76 cm
Narrowest insertable diameter:
1.5 in / 3.81 cm
Widest insertable diameter:
2.8 in / 7.1 cm
Standard Configuration
1x Dildo
1x User Manual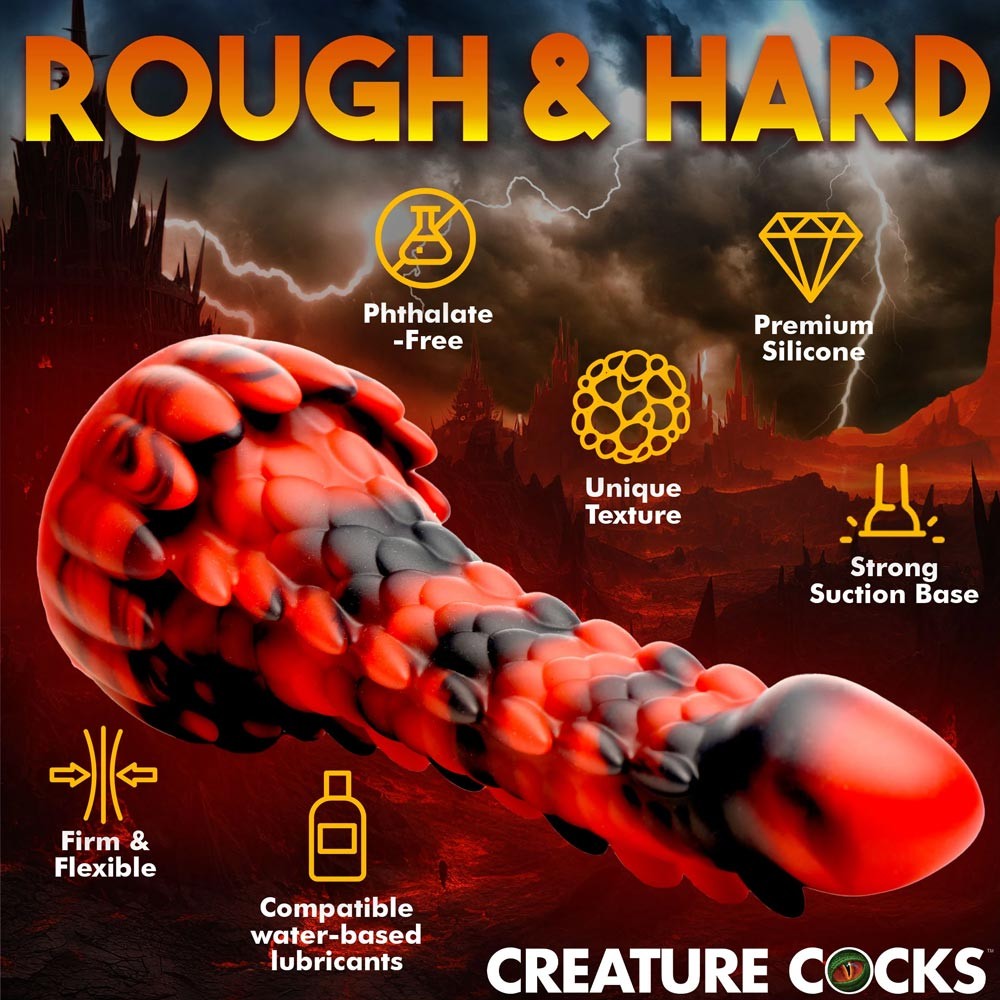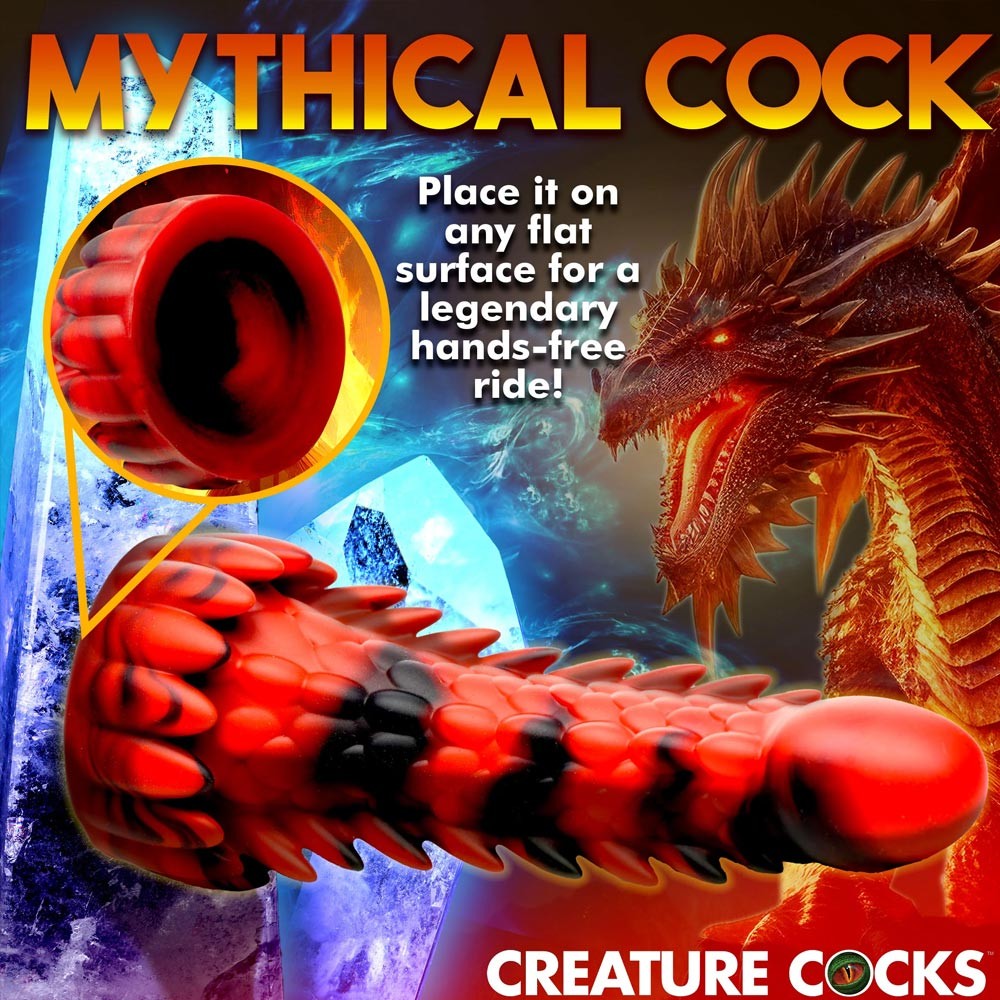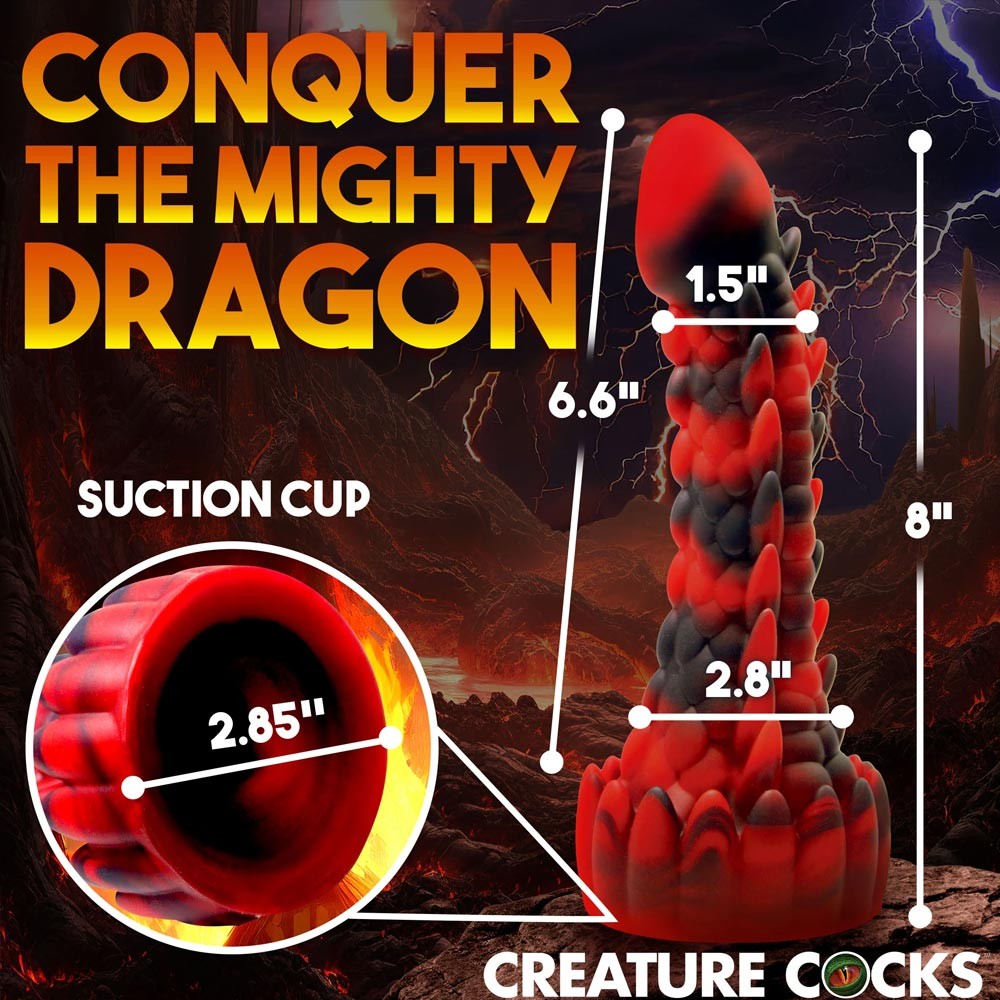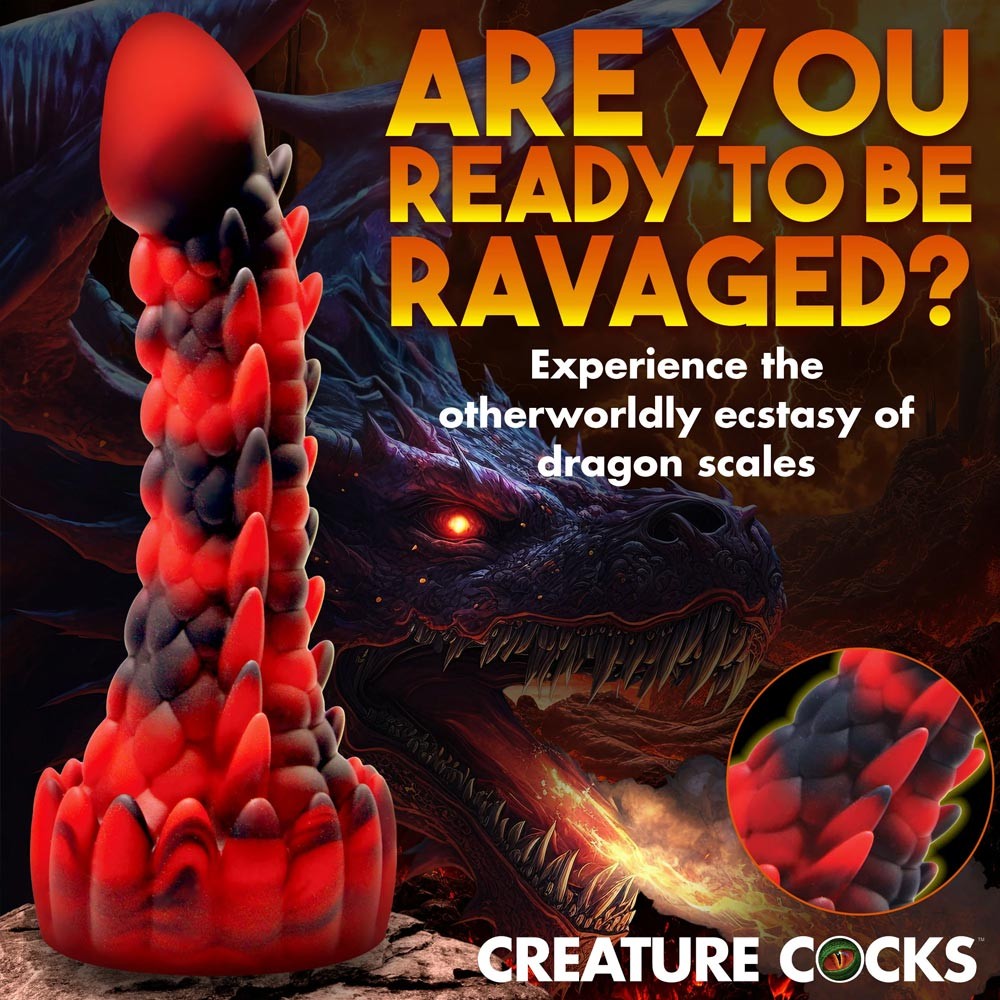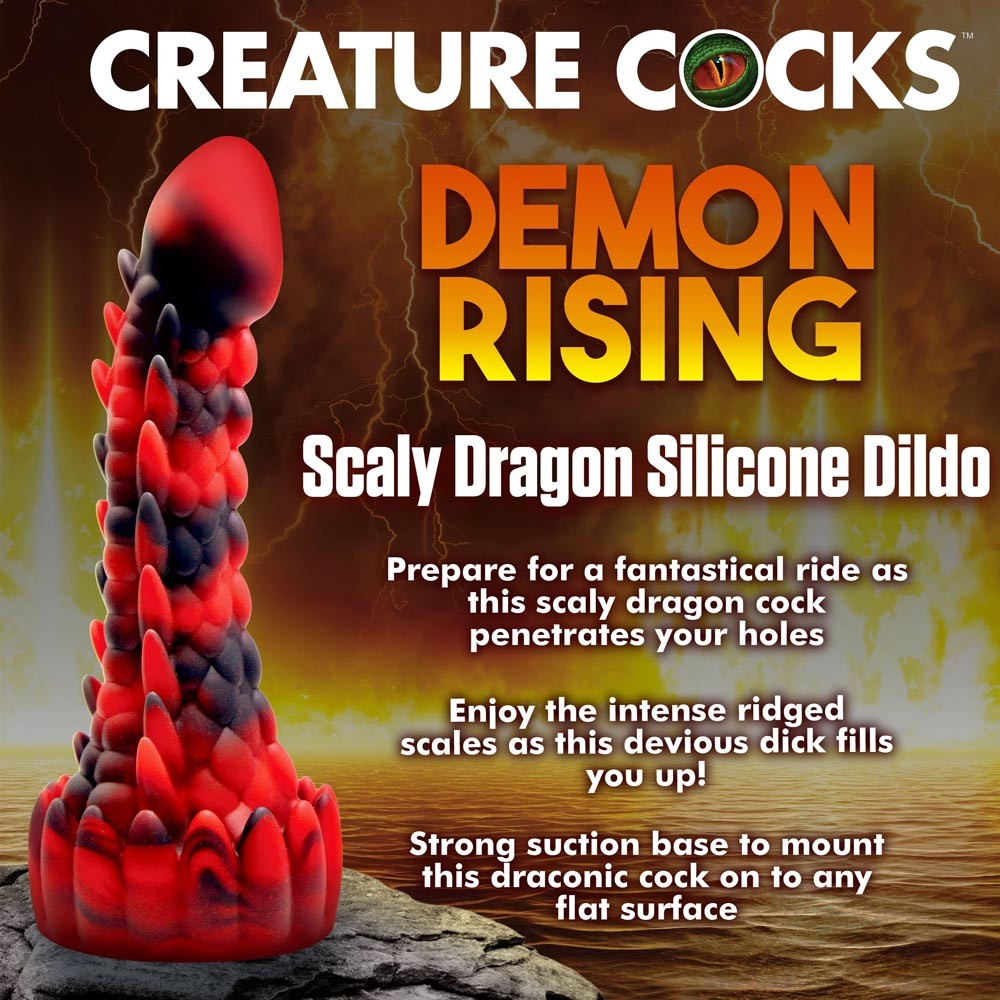 GUARANTEE

1-Year Product Guarantee. If DOA(Dead On Arrival), please contact us within 72 hours of delivery.