Introduction
This cute Andromeda alien is the perfect size to crawl inside your most intimate of places! Green and gold skin shine when light hits it. Two narrow, red eyes watch you with a menacing glare. The head has small, soft ears, a narrow face, and a bumpy, large chest that makes the dong swollen at the center. It is textured for your pleasure and will satisfy you in new ways that only this alien can deliver! Made out of premium, flexible, phthalate-free silicone, this dong is body-safe and best used with water-based lubricants only. Enjoy hands-free rides due to the strong suction cup base! Invite a partner to indulge in kinky cosplay or fantasy roleplay and use their favorite harness to transform this dong into a strap-on! Afterward, make sure to wash it with warm water and mild soap, then spray it with a toy cleaner and air-dry. Keep out of direct sunlight and heat.
After traveling over 2.5 million lightyears to the Andromeda galaxy, your team has landed on a foreign planet. For the first time, you step foot on a new planet that is ripe with life. Your spacesuit tells you that the air is breathable and full of oxygen and nitrogen, and you take off your helmet and breathe it in. It makes you feel a little light-headed; it`s been a while since you could breathe the air of a planet instead of some recycled air on a ship or from an oxygen can. Your team leader signals to split up to explore but to keep comms on. You take the western direction. Soon you find something that you haven`t seen since you were on Earth; a small pond of crystal-clear water. You use your suit to test the water and, to your surprise, it is safe and clean! Excited, you strip off your suit and lay it carefully on the side of the pond. Just a dip into the water can`t hurt, you think. The water is warm and the mossy banks in the shade are heavenly. You start to drift. You feel elated by the high oxygen in the air. Something moves in the water and you wake up abruptly. As you look on the banks of the pond you see small, green creatures that look like little dragons. They come up from the moss as if they were part of it. Red eyes glow and blink and their little heads wiggle as their ears twitch in your direction. You reach out to touch one and it feels wet as it writhes in your hand. No one is around and these little creatures start to writhe and move closer to your body. You let them writhe and move closer and as they touch you, you feel waves of ecstasy move through your body. Your logical brain is trying to warn you, but your body feels so amazing you don`t heed the warning. You feel something slide between your thighs and before you can stop it, it slides inside and the feeling is pure bliss! You begin to moan in pleasure, louder and louder, your body rolling in waves for every climax!
Features
• Glowing Fantasy.
• Suction Cup Base.
• Harness Compatible.
• Premium Silicone.
Parameter
Material:
Premium Silicone
Total Length:
7.6 in / 19.3 cm
Insertable Length:
6.25 in / 15.9 cm
Narrowest insertable diameter:
1.7 in / 4.3 cm
Widest insertable diameter:
2.3 in / 5.8 cm
Standard Configuration
1x Dildo
1x User Manual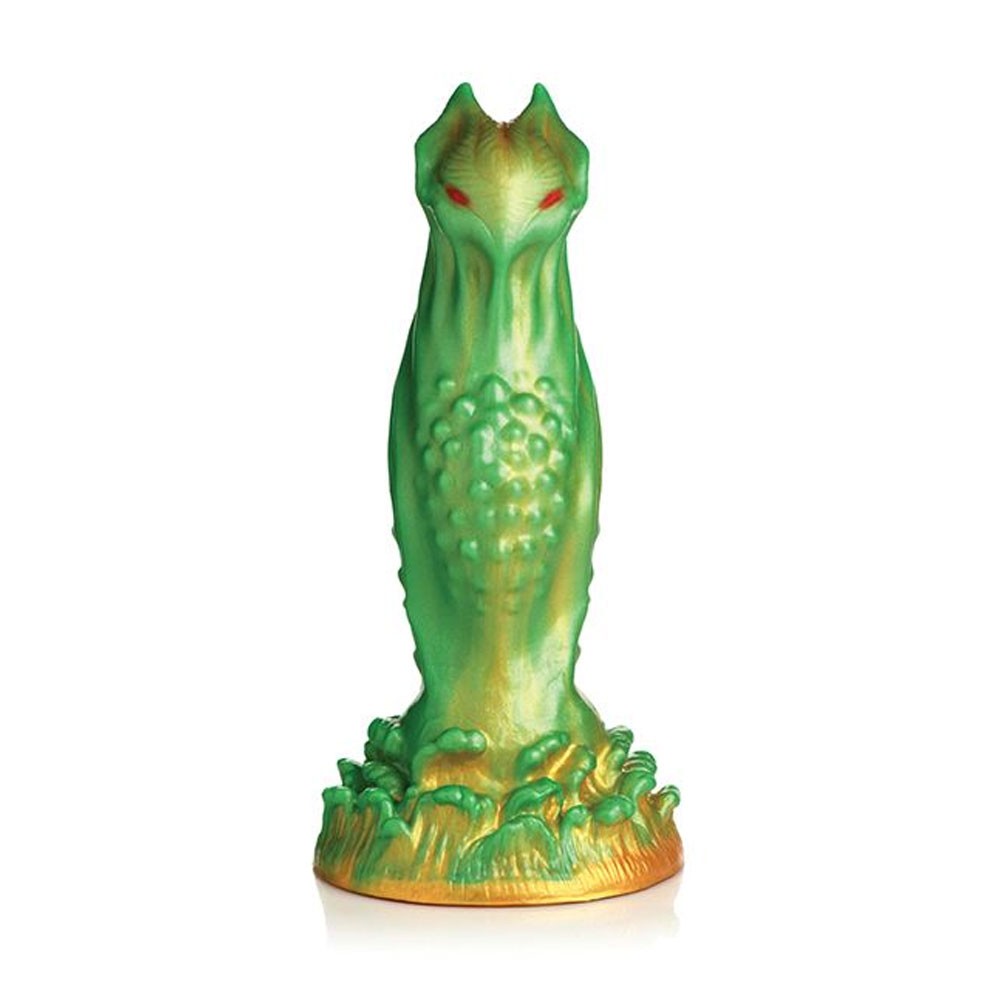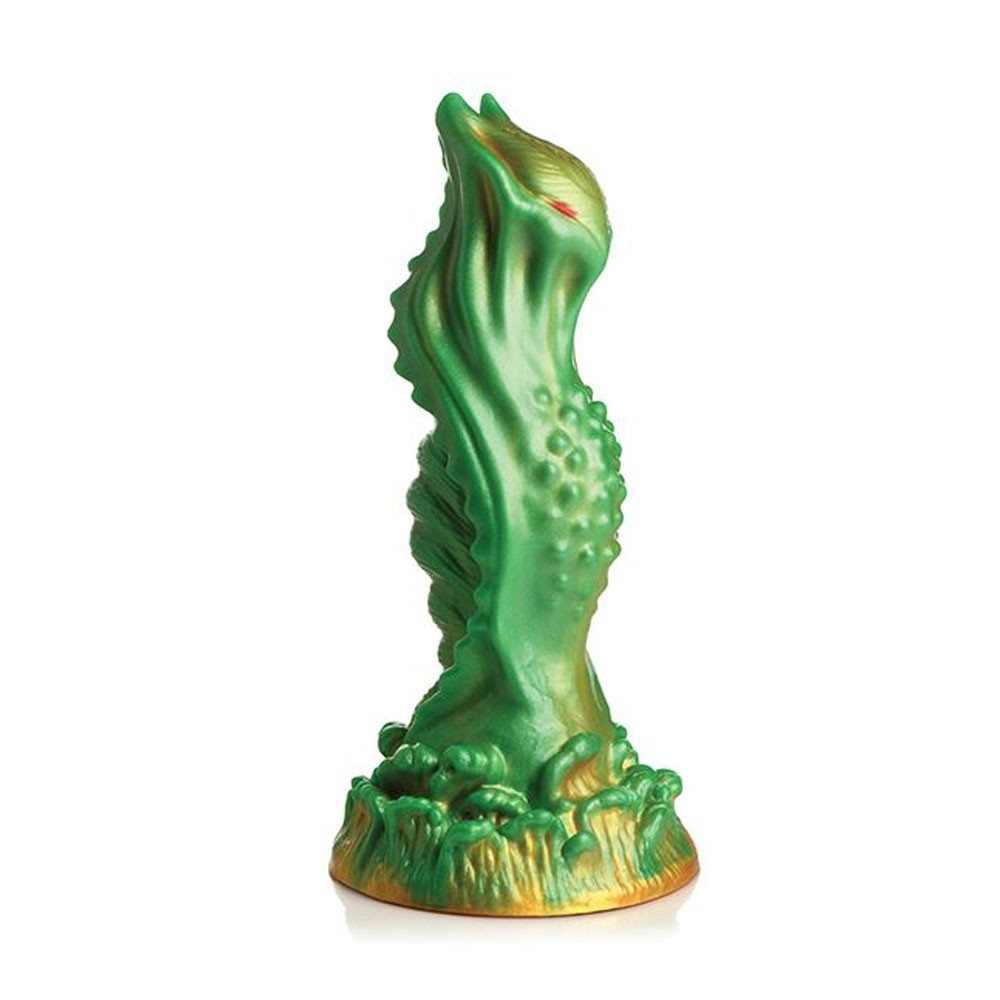 GUARANTEE

1-Year Product Guarantee. If DOA(Dead On Arrival), please contact us within 72 hours of delivery.