Introduction
Things are about to get hot, very hot! This Vulcan rod comes from the Roman god of fire! With its bright red and deep black color, the shaft has lots of textured bumps, ridges, grooves and ribs that seductively stimulate you with each penetration! With a permanently wet look that seems like this rod is sweating from the heat, it is swollen and ready to burst from the volcanic body it comes from! This meaty dong has a tapered head for easier insertion, but a girthy, thick body that will stretch your limits! Made out of premium, flexible, phthalate-free silicone, this dong is body-safe and best used with water-based lubricants only. Enjoy hands free rides due to the strong suction cup base! Invite a partner to indulge in kinky cosplay or fantasy roleplay and use their favorite harness to transform this dong into a strap-on! Afterward, make sure to wash it with warm water and mild soap, then spray it with a toy cleaner and air-dry. Keep out of direct sunlight and heat.
It's dark, so dark you can see every star in the night sky. The days have been warm and humid so you waited until nightfall to leave the villa. You walk to a private shore, slip out of your shoes and dip your toes in the water. "Just perfect." you sigh, happy to finally find some way to cool down. You strip naked and slip into the water. As you swim, you notice the water getting a little warmer, but you don't worry. There has been local talk of volcanic activity causing the water to heat up. You climb back onto the shore, your body half in the water, close your eyes and feel the gentle rocking motion of the waves across your legs. You awake, startled, as you notice something strange! The water has begun to bubble with heat! You see in the distance a tall, beastly man walking across the shore. Where his feet touch the water it seems to boil! As he gets closer you notice a large, menacing hammer held in his hand and a crown on his head. You scream and begin to grab your clothes and run! You're too slow. He takes a few steps, throws his hammer, and the hammer rushes past you and lands just in front of you, blocking your way. You turn around and suddenly he's there, golden eyes full of flame, staring into your soul. The air around you crackles with heat. His large hand grabs you and within moments he drags you into the water, the fire of his body turning it hot, and plunges his rod inside you!
Features
• Fantasy Dildo.
• Suction Cup Base.
• Harness Compatible.
• Premium Silicone.
Parameter
Material:
Premium Silicone
Total Length:
8.8 in / 22.35 cm
Insertable Length:
7 in / 17.78 cm
Narrowest insertable diameter:
2.2 in / 5.6 cm
Widest insertable diameter:
2.8 in / 7.1 cm
Standard Configuration
1x Dildo
1x User Manual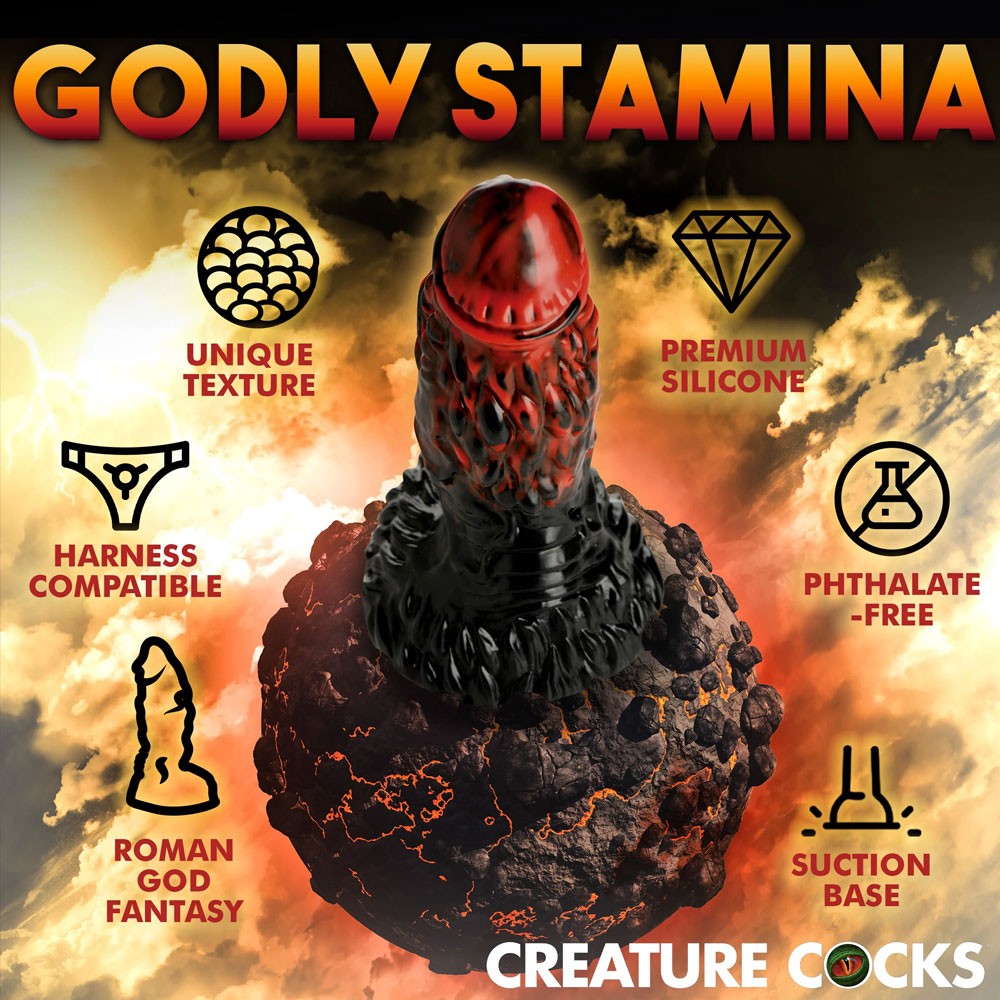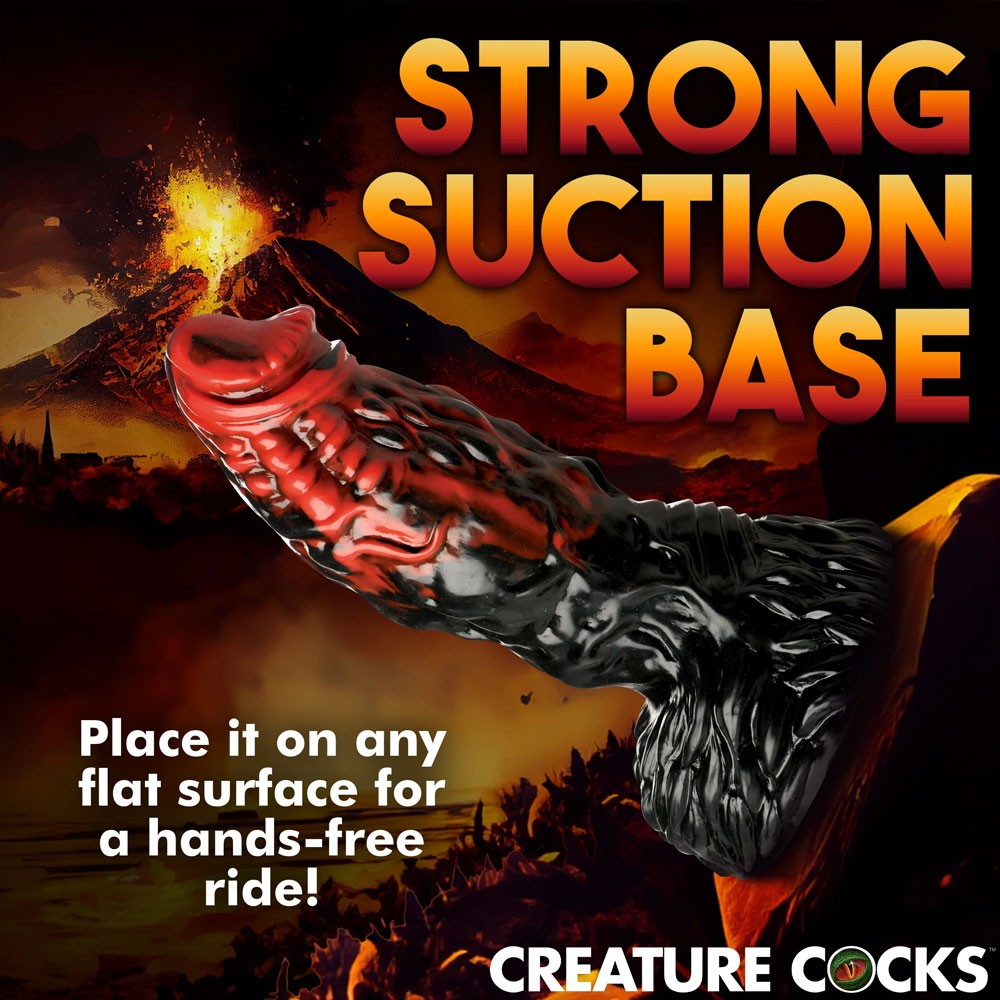 GUARANTEE

1-Year Product Guarantee. If DOA(Dead On Arrival), please contact us within 72 hours of delivery.