Introduction
This Creature Cocks dildo comes from one of the many faraway lands of myth and fantasy. This yellow, pink and black rod has a tapered, textured shaft that is firm and flexible with a good amount of squish around the core so you push it deep into your sensual caverns. The serpentine-like body of this sexy shaft has a long, tapered head with ribbed shaft, popping veins, and an eye at the base. The vibrant green, glass cat-eye makes this Cyclops monster rod an intimate and mystical ride. Made out of premium, phthalate-free silicone it is body-safe and best used with water-based lubricants. The strong, suction-cup base allows you to enjoy hands-free rides when placed on any flat surface. It's also harness compatible so you can strap it to your partner or to a chair or bench. To wash it simply rinse in warm water and mild soap, then spray with a toy cleaner before letting it air dry.
The cyclops people only have one eye on their head, but where else do they choose to see from? Little known to most is how intimate and sexual the cyclops people are. In this fantasy realm you've fallen prey to the hungers of a cyclops. After stumbling into their cave, you became distracted by the wonders and treasures they kept hidden inside. The cyclops smelled you as soon as you entered their domain and their hunger began to grow with each passing minute that you lingered. The heat of the wet cave made you sweat and, as your sweat trickled down your chest and thighs, you felt your skin get wet and slick. The cyclops had its hands around your neck first. It knew how to immobilize you so you couldn't get away. As it pulls you towards it, it breathes you in deeply and licks its lips. You'd heard horror stories about how the cyclops people eat travelers and you feared the worst… But then its other hand slips around and begins to lift the clothing from your body, turn you around, and look you up and down. Its smile makes you realize it likes what it sees, but nothing makes that clearer than its raging, hard shaft. That's when you realize something else, something no lore had spoken of; the other eye gazes at you from above its shaft, wanting to take in every inch of you above and below. As it slips inside of you, making use of the humid air and your slick, wet body, you feel yourself convulse in pleasures you never knew before as the shaft moves in ways that feel foreign and exquisite. The cyclops takes you in as you take their shaft deep inside your body, a physical and visual blend of blissful sensations.
Features
• Fantasy dildo with yellow, pink, and black swirls.
• Ribbed, textured shaft for intense stimulation.
• Green, glassy cat-eye for visual appeal.
• Strong suction cup for hands-free enjoyment.
• Premium, phthalate-free silicone, harness-compatible.
Parameter
Material:
Premium Silicone
Total Length:
11.3 in / 28.7 cm
Insertable Length:
8.75 in / 22.23 cm
Narrowest insertable diameter:
1.4 in / 3.56 cm
Widest insertable diameter:
2.4 in / 6.1 cm
Standard Configuration
1x Dildo
1x User Manual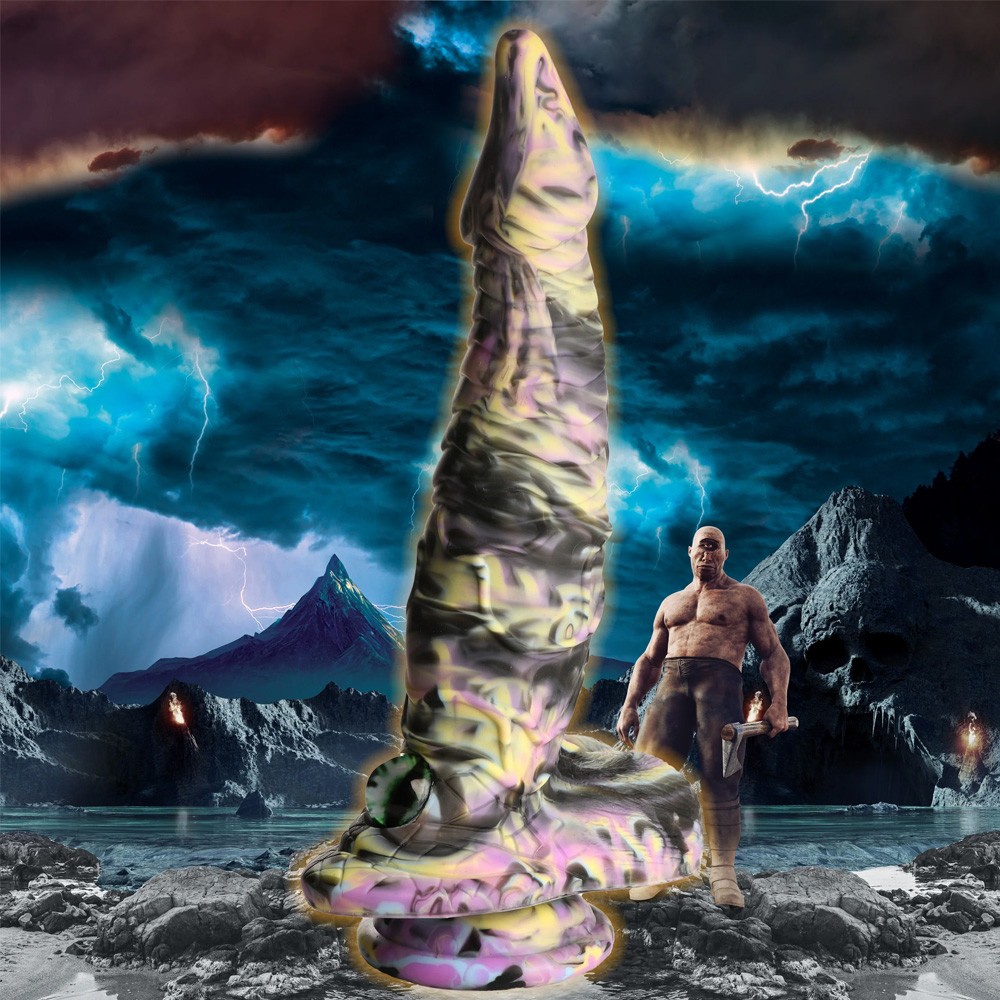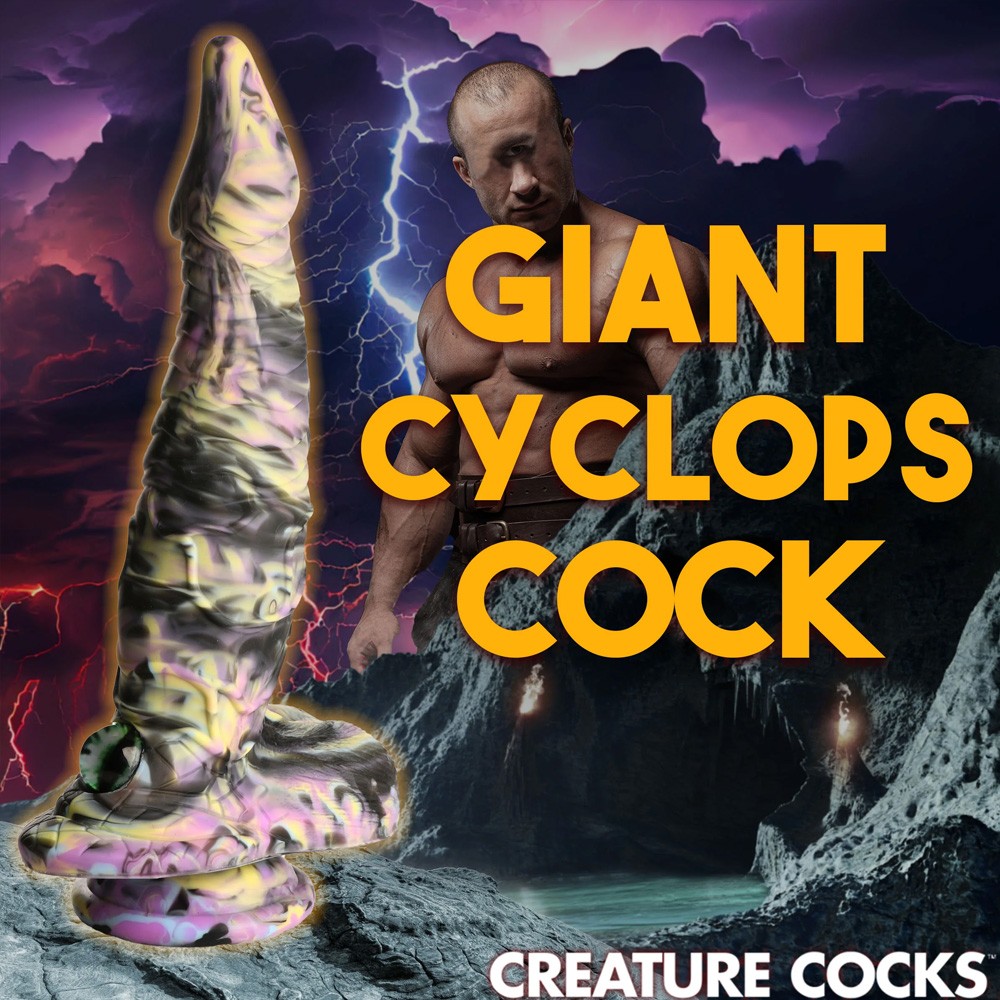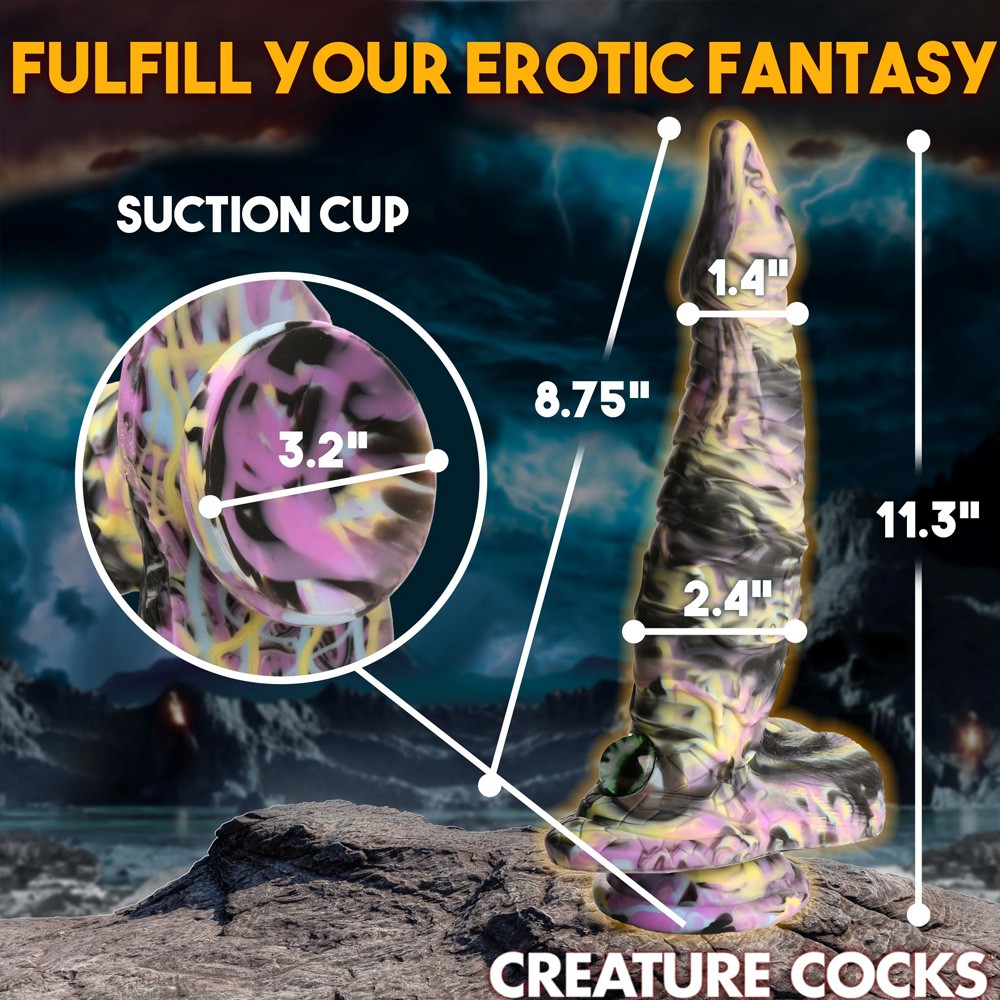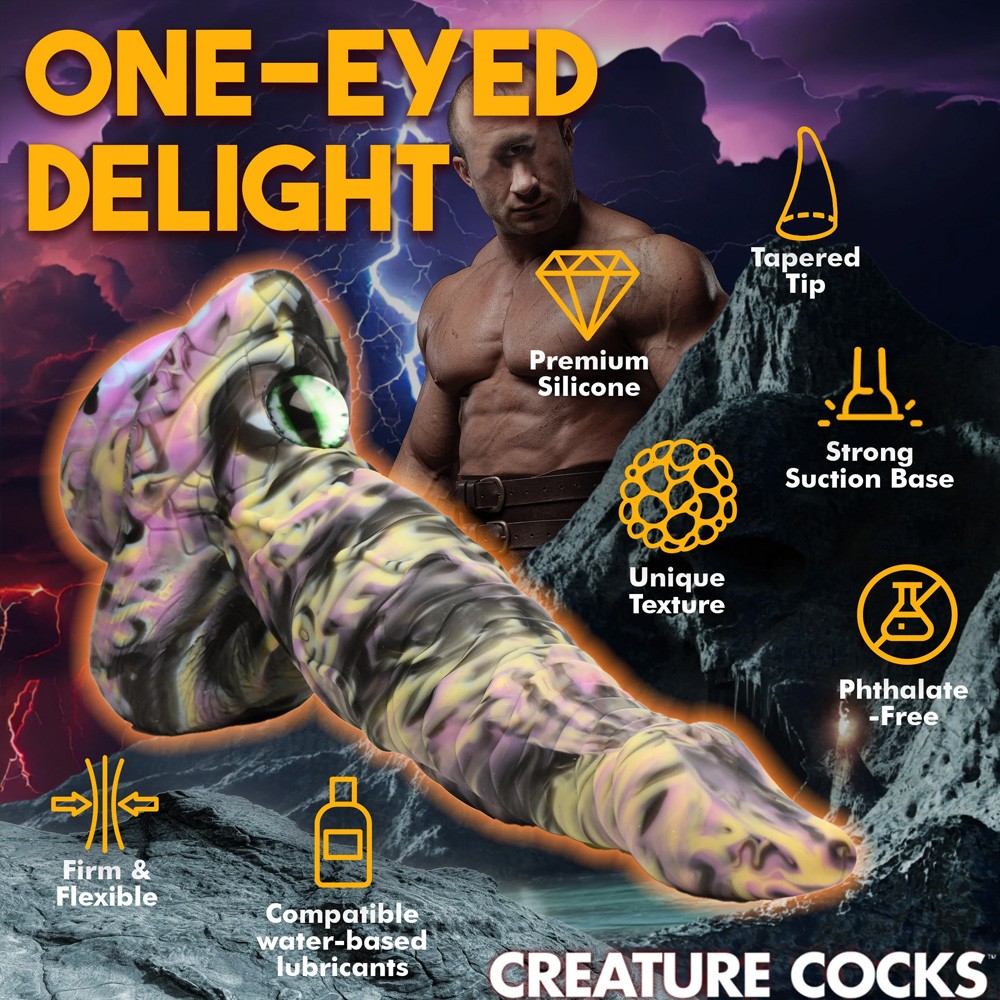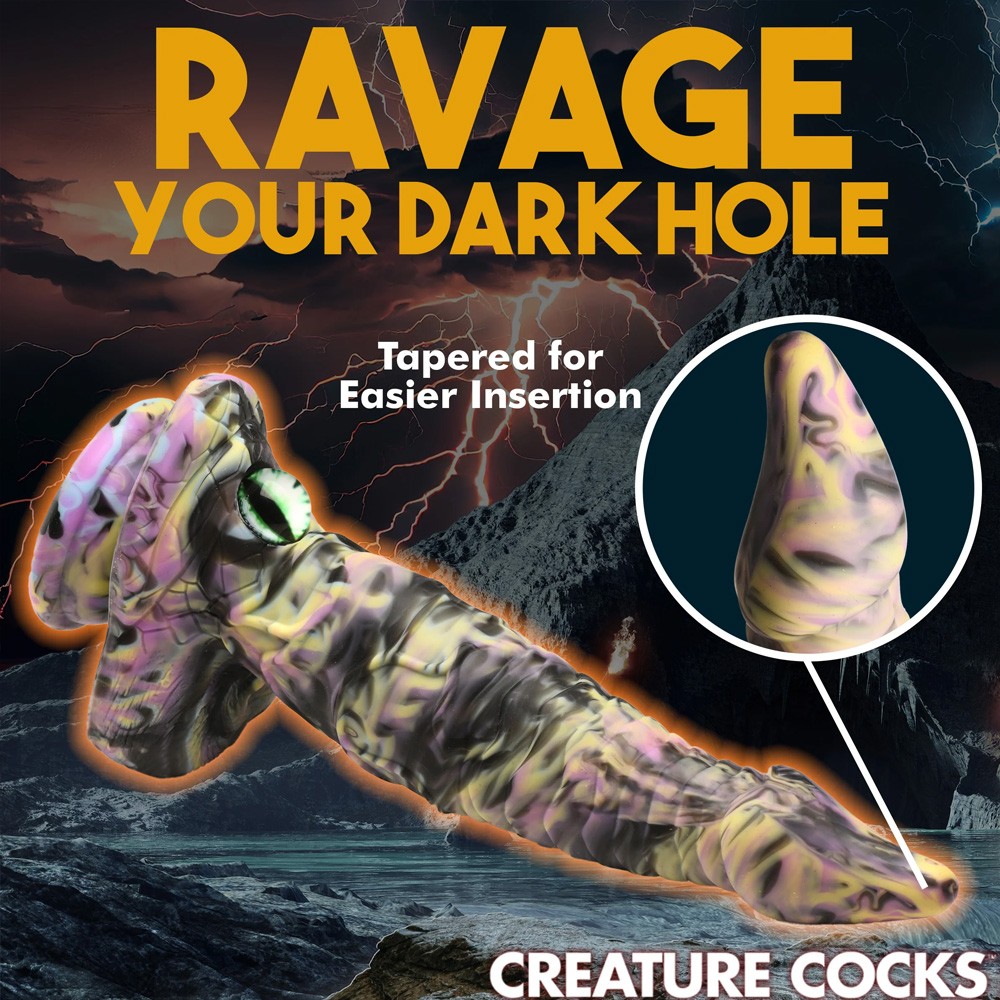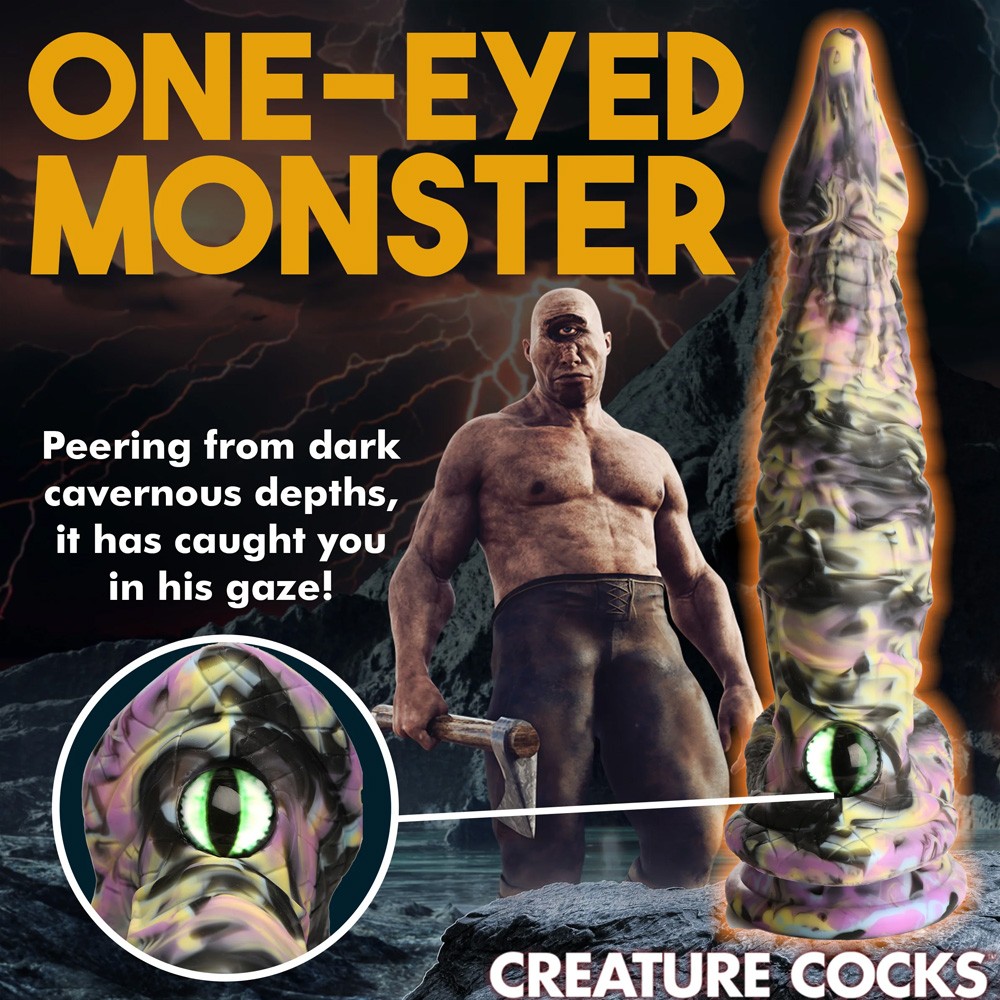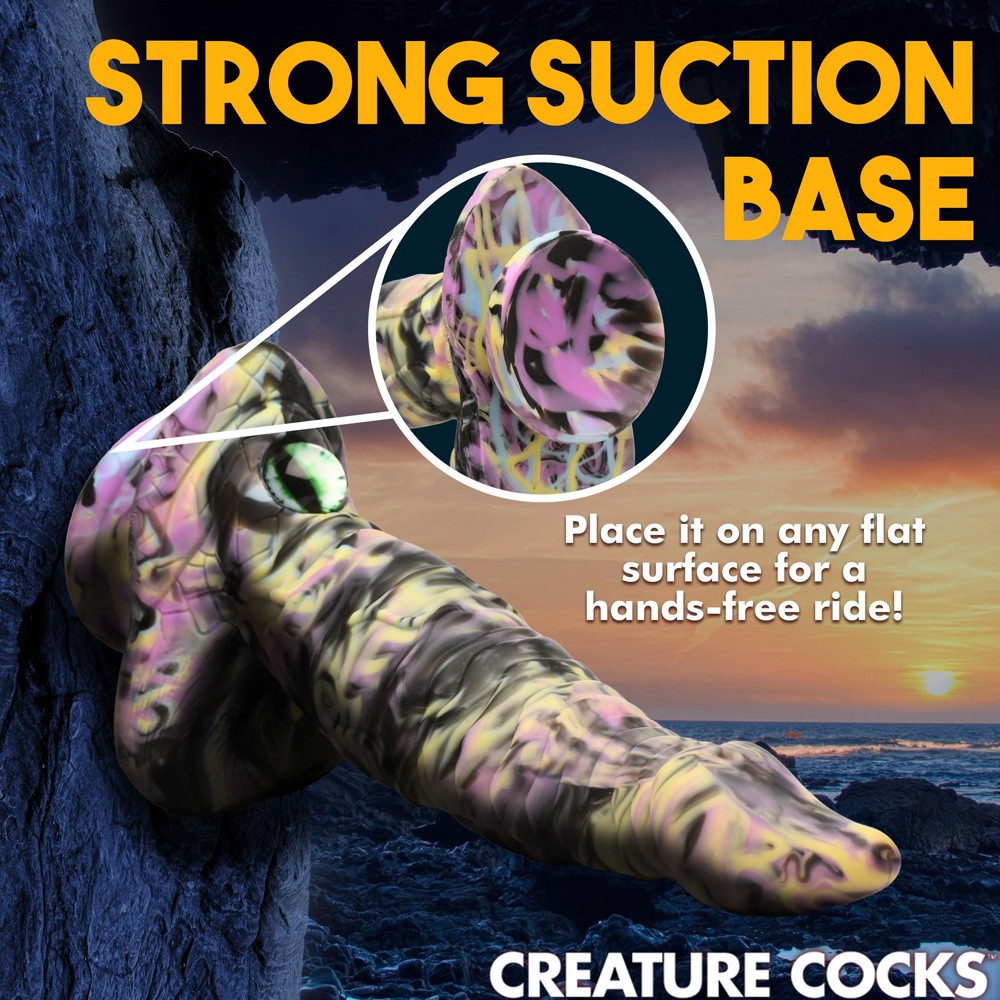 GUARANTEE

1-Year Product Guarantee. If DOA(Dead On Arrival), please contact us within 72 hours of delivery.