Introduction
Introducing the Deluxe Pup Arsenal set, the ultimate gear for indulging in puppy play fantasies. Get ready to unleash your inner pup and experience a whole new level of pleasure and excitement. This comprehensive kit is designed to fulfill all your desires and create unforgettable moments of bondage restraints sex.
The set includes a durable neoprene hood with a removable muzzle and poseable ears, allowing you to fully immerse yourself in the role. The open mouth design of the hood gives you the freedom to enjoy some playful activities like lapping up water or savoring a treat. For added variety, the kit also features a silicone bone gag and a smooth, firm silicone butt plug with a wagging tail that moves with every sensual motion.
The stretchy bulldog harness, velcro armbands, and puppy mitts complete the look, adding an authentic touch to your puppy play experience. With the adjustable collar and chain leash, let your owner or trainer take control as they proudly walk you around.
Crafted from vegan leather and nickel-free metal for sensitive skin, this set prioritizes both comfort and safety. After playtime, easily clean the puppy tail, bone gag, and other accessories with warm water and toy cleaner. The vegan leather and neoprene materials can be spot cleaned as needed.
Unleash your inner pup and explore the world of puppy play with the Deluxe Pup Arsenal set. Visit your preferred adult toy store and bring this exciting kit into your collection. Get ready for a wild and thrilling adventure that will leave you howling for more.
Features
• Ultimate gear for fulfilling puppy play fantasies.
• Durable neoprene hood with removable muzzle.
• Silicone bone gag and wagging tail butt plug.
• Authentic look with bulldog harness and puppy mitts.
• Crafted from vegan leather, safe and easy to clean.
Parameter
Materials:
Neoprene, vegan leather, silicone, polyester, Nylon, metal, ABS plastic
Measurements:
HOOD: 23 inches brow circumference, 23 inches chin to crown circumference (unstretched).
GAG: 0.9 inches gag diameter; strap adjusts from 15.5 to 22 inches circumference.
COLLAR: Adjusts from 12.5 inches to 17.5 inches circumference.
LEASH: 38.75 inches overall length.
HARNESS: Fits 34 to 37 inches chest circumference.
ARMBANDS: Adjust from 9.5 to 15.5 inches circumference.
TAIL: 3 inches insertable length, 1.25 inches widest diameter.
GLOVES: Wrist strap adjusts up to 10.5 inches circumference.
DOGGY STRAP: Pad measures 13.4 x 4.25 inches; straps adjust from 11 to 21 inches in length.
Standard Configuration
1x Collar
1x HOOD
1x GAG
1x COLLAR
1x LEASH
1x HARNESS
2x ARMBANDS
1x TAIL
2x GLOVES
1x DOGGY STRAP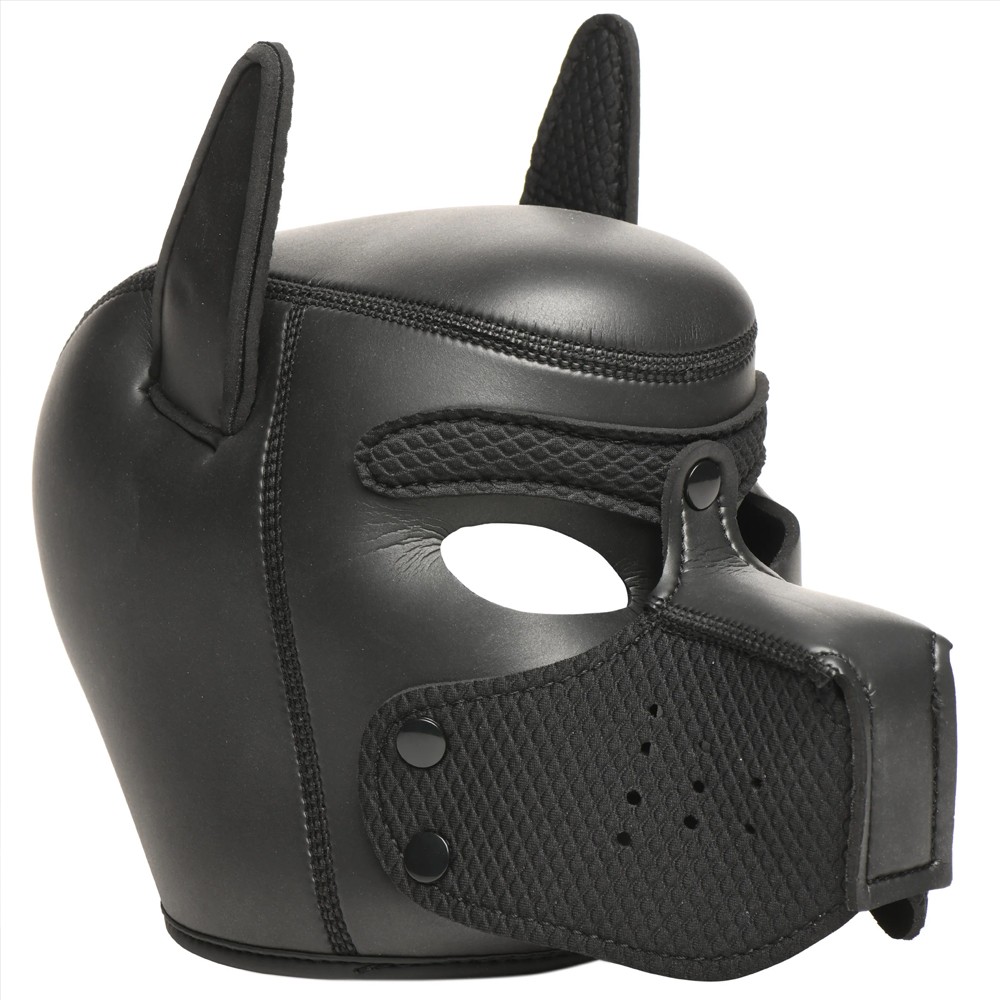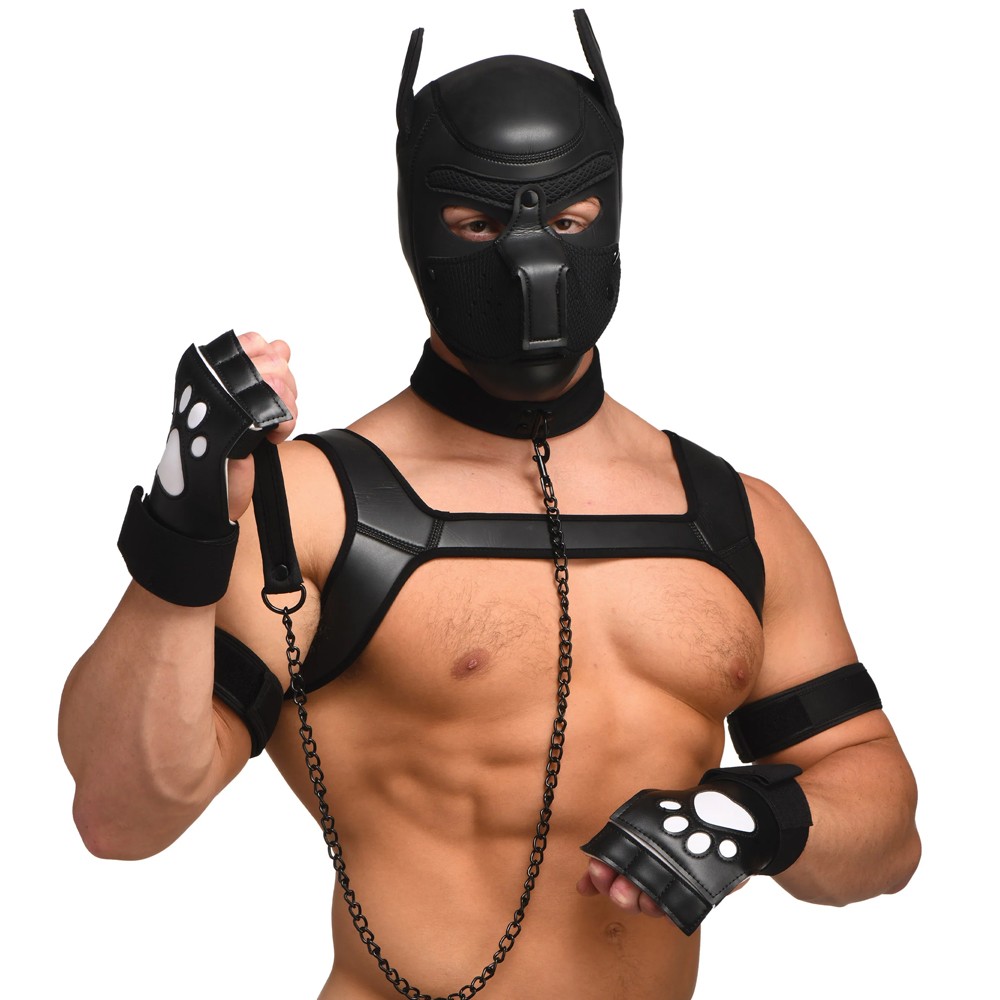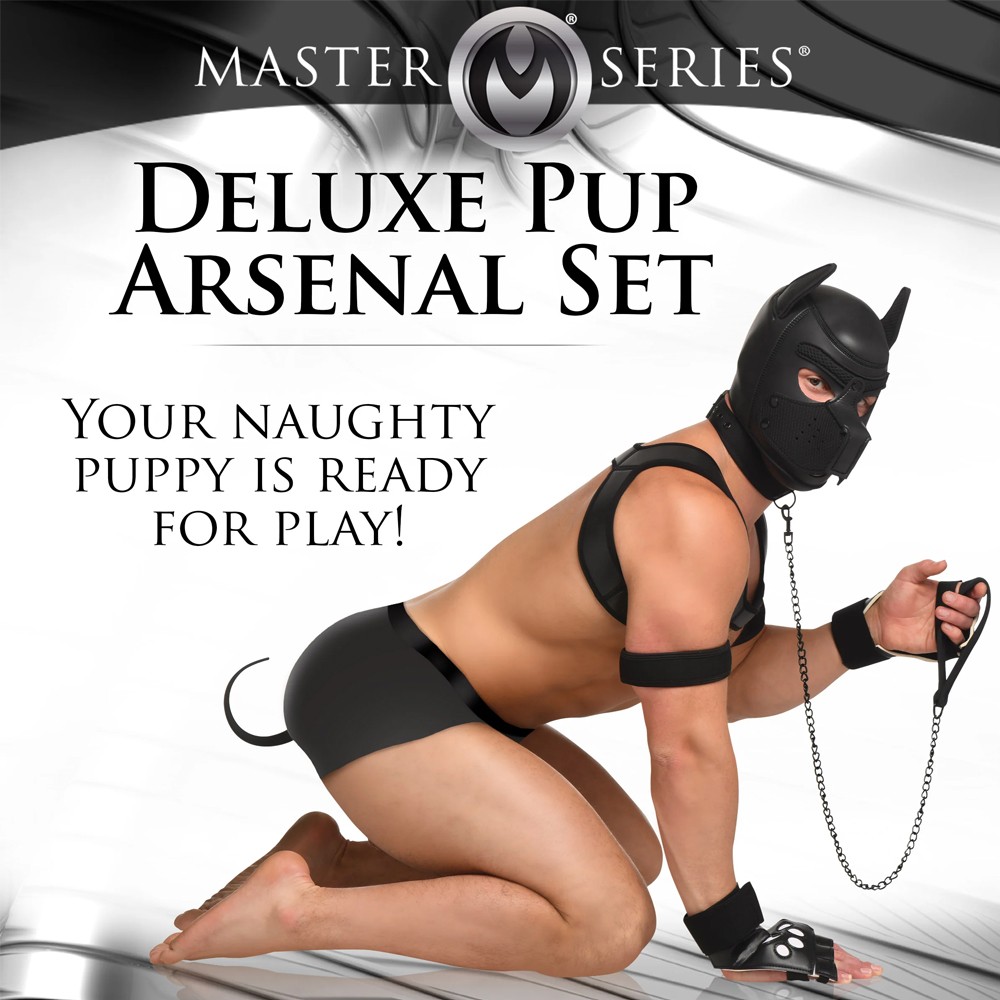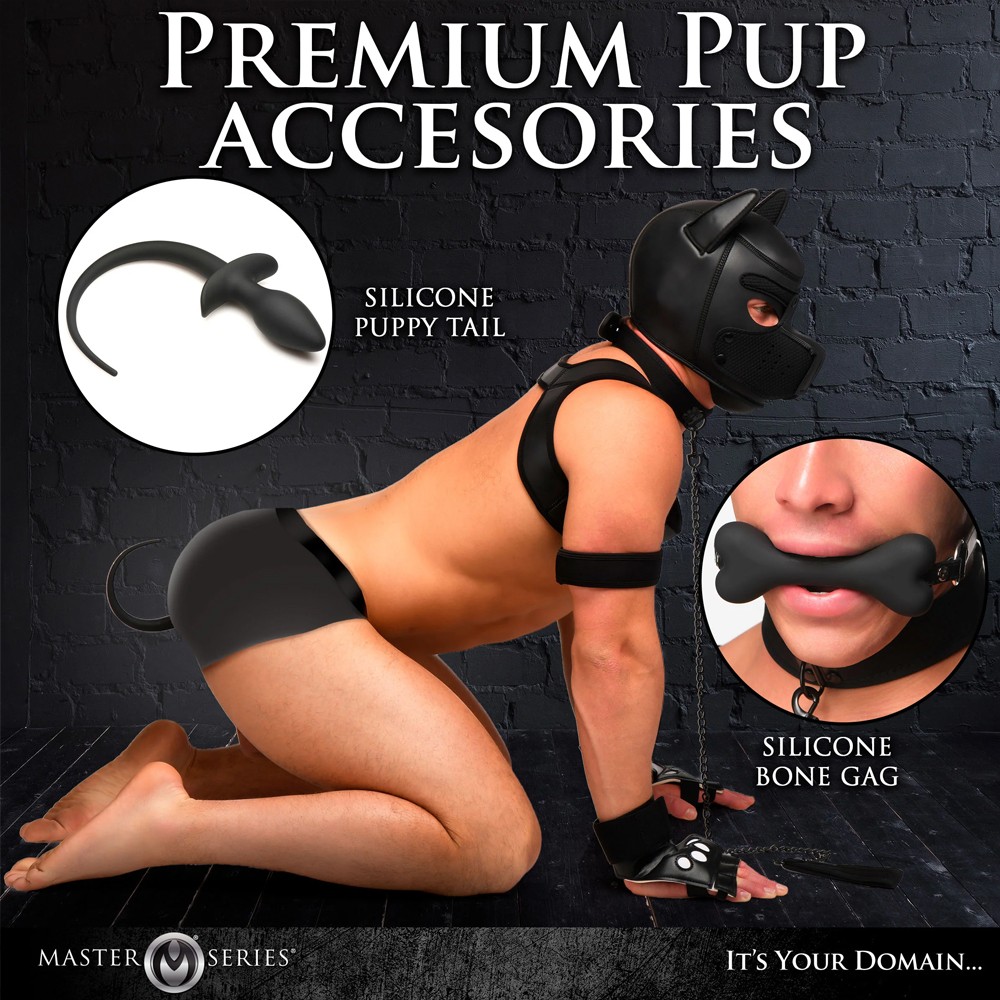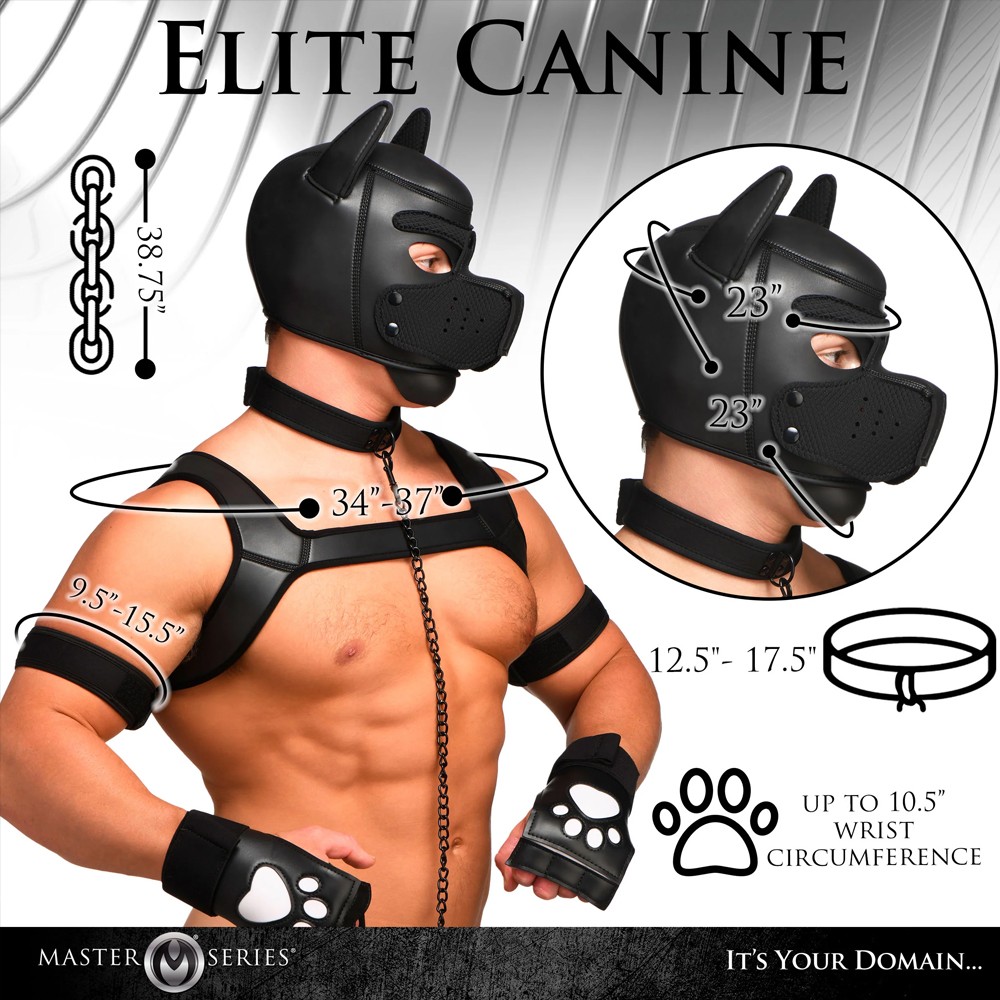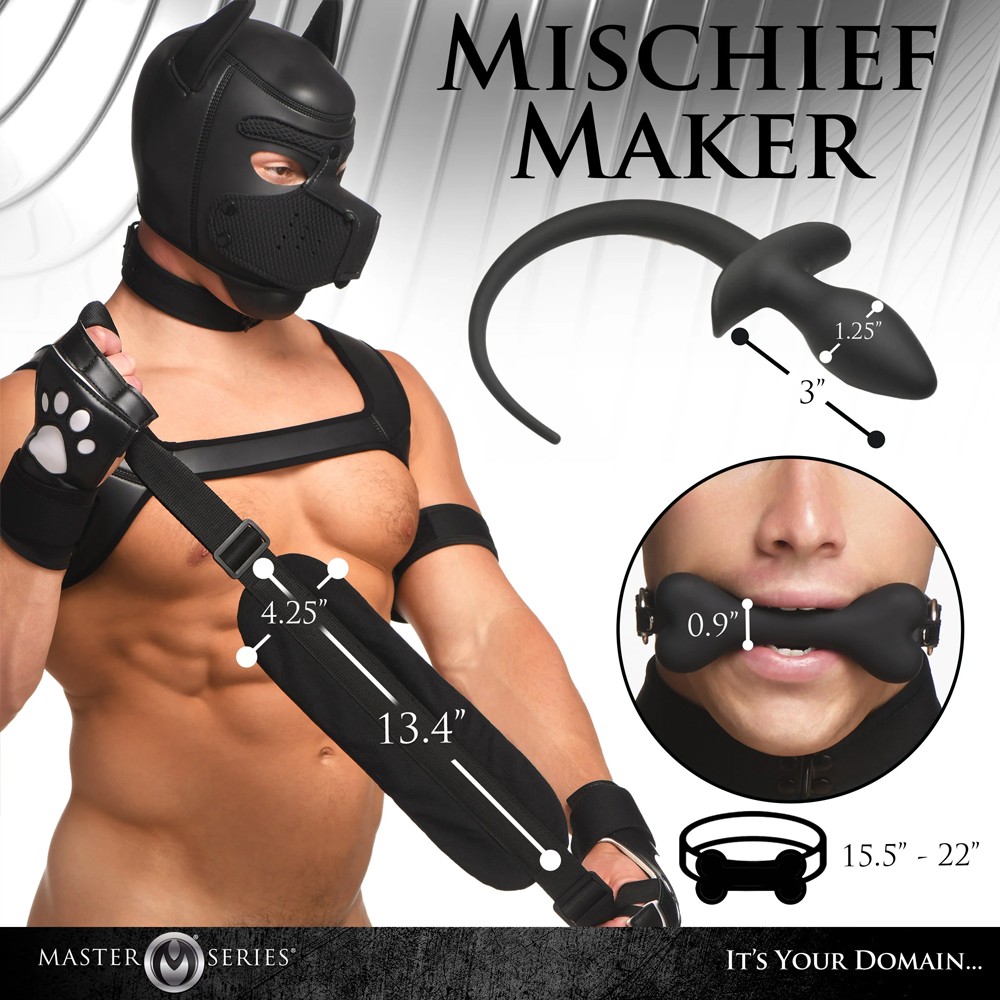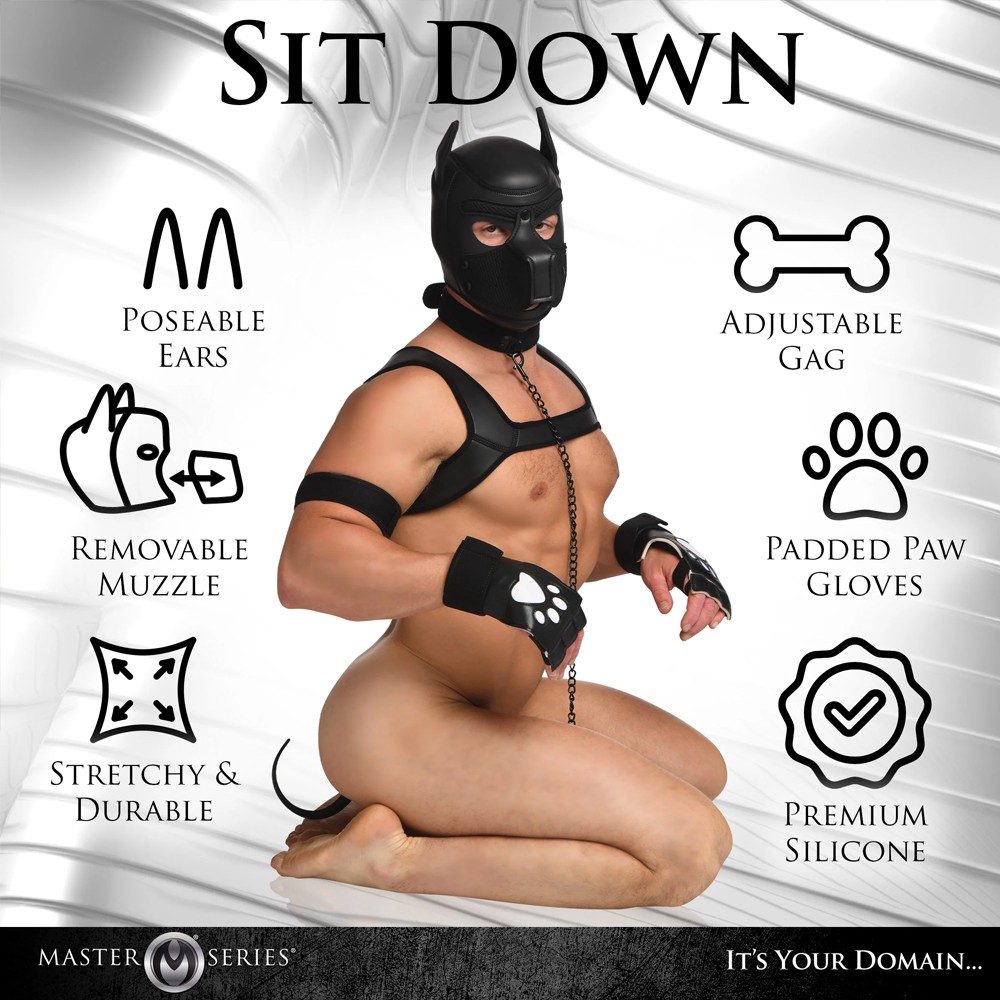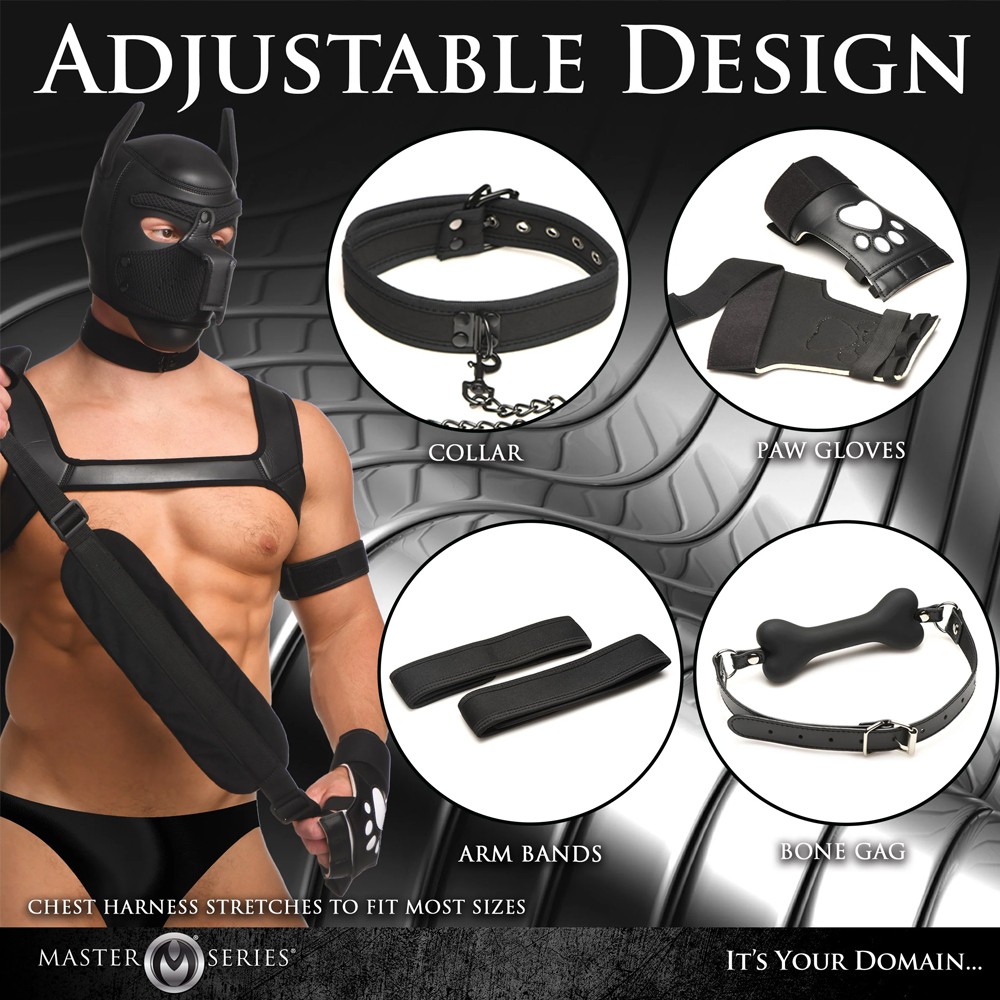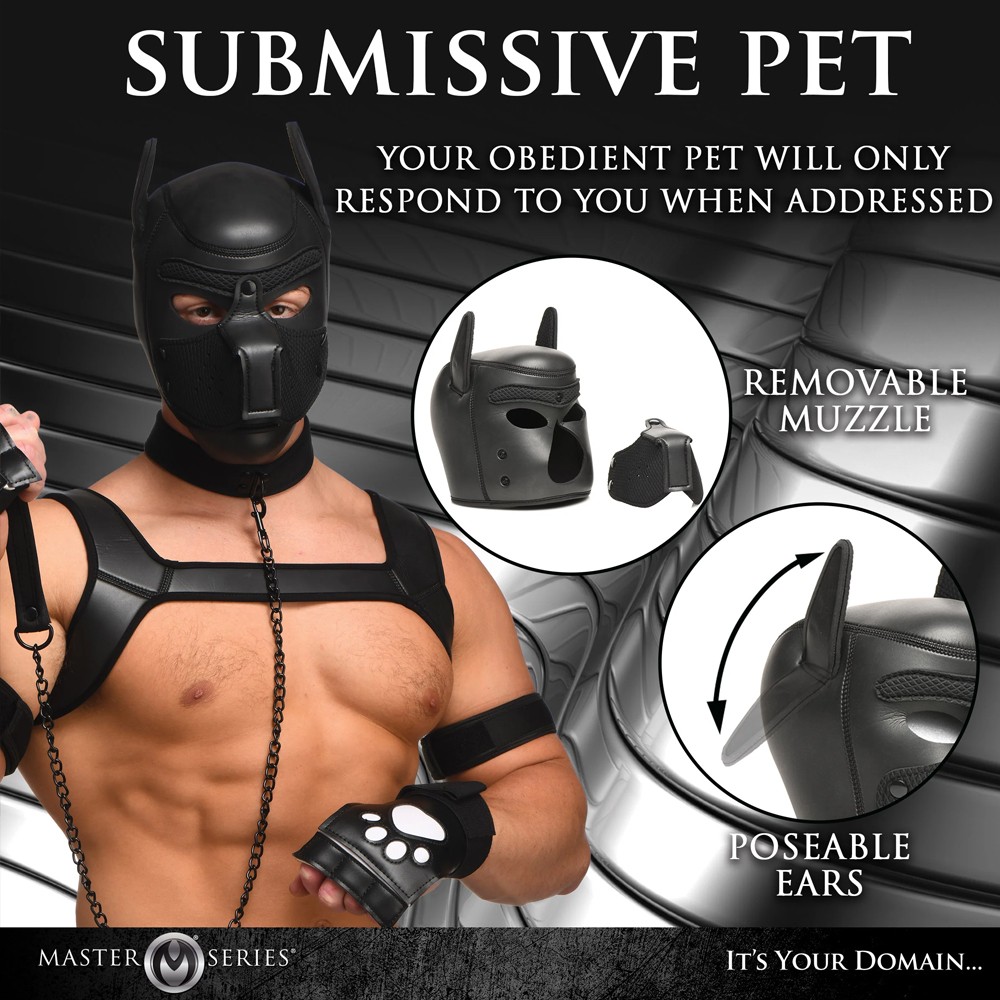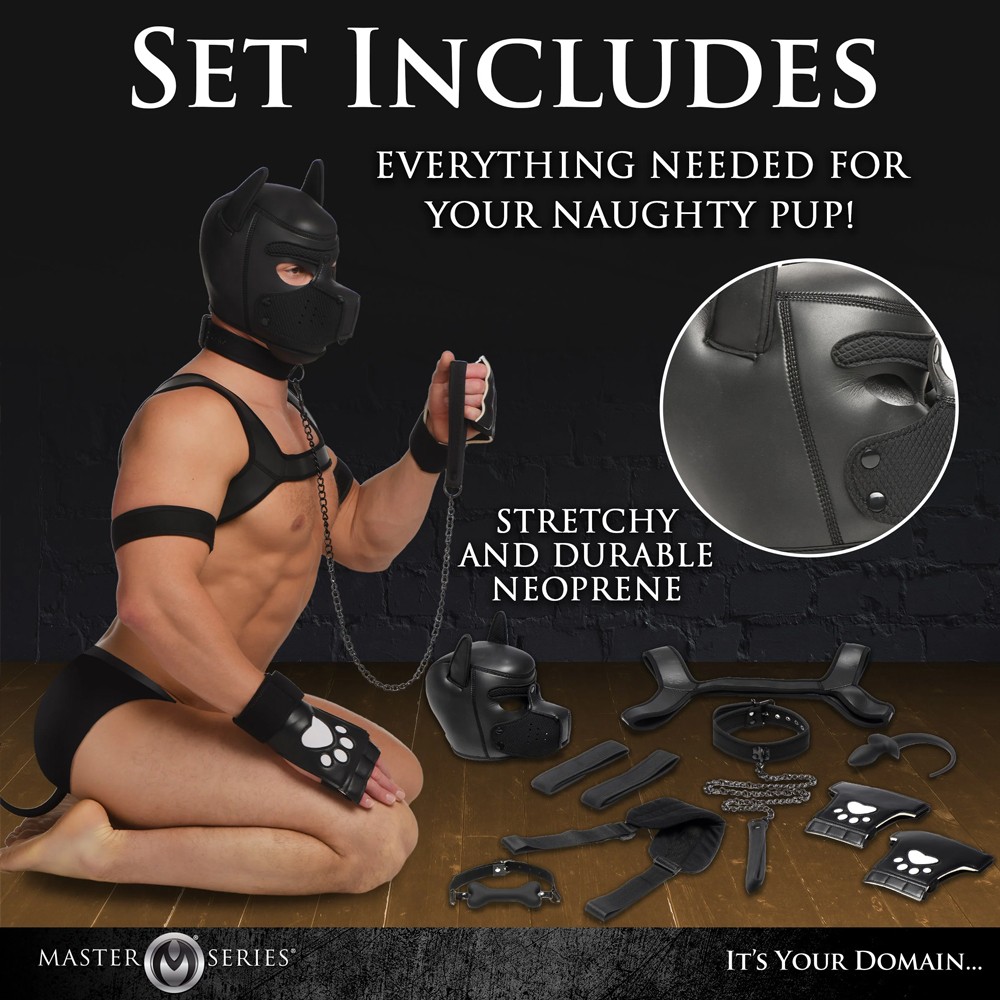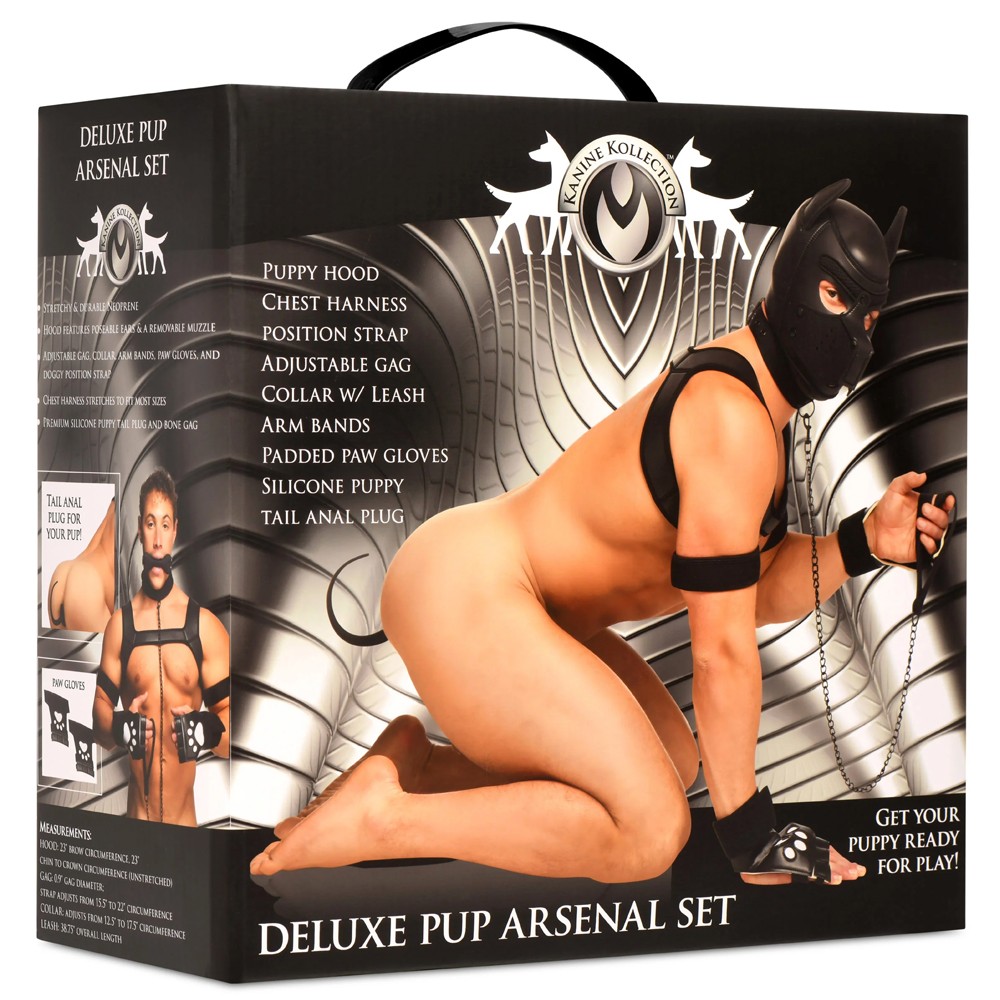 GUARANTEE
1 Year Product Guarantee. If DOA(Dead On Arrival), please contact us within 72 hours of delivery.