Introduction
The Realistic D is a marvel of modern engineering and design, bringing an exceptional range of options to The D collection that will impress even the most discerning of pleasure-seekers. Handcrafted from ULTRASKYN, it boasts an unparalleled level of realism and texture that is sure to excite and delight.
With a slim shaft design that is both popular and practical, the Realistic D is perfect for those who prefer a more slender and streamlined look. The tapered tip makes insertion a breeze, allowing you to explore your deepest desires with ease and comfort.
But it's the dual density design that really sets the Realistic D apart from the crowd. With a soft exterior and firm core, it perfectly emulates the feel of a real penis, warming to the touch and responding to your every movement with uncanny realism.
The lifelike look and feel of the Realistic D is further enhanced by its textured veins, which add an extra dimension of stimulation to your playtime. Whether you're looking for a solo experience or a thrilling partner experience, the Realistic D will satisfy you.
And with its O-ring harness compatibility and suction cup base for hands-free play, the Realistic D is as versatile as it is satisfying. Phthalate-free and body-safe, you can trust that your pleasure is in good hands with this proudly made-in-America sex toy.
In conclusion, if you're looking for a lifelike, realistic, and versatile dildo that can satisfy your every desire, look no further than the Realistic D. Handcrafted from ULTRASKYN with a dual density design and textured veins, this toy is the ultimate in pleasure and realism. So why wait? Order your Realistic D today and experience the ultimate in fun for yourself!
Features
• Handcrafted from ULTRASKYN, for The Ultimate Feel
• Popular Slim Shaft Design
• Tapered Tip for Easy Insertion
• Dual Density Design Feels Real
• Soft Exterior and Firm Core
• Incredibly Lifelike Look and Feel
• Textured Veins for Added Stimulation
• O-Ring Harness Compatible
• Suction Cup Base for Hands-Free Play
• Phthalate-Free, Body-Safe
• Proudly Made in America
Parameter
Total Length:
7 (in) / 17.78 (cm)
Insertable Length:
6 (in) / 15.24 (cm)
Width/Diameter:
1.5 (in) / 3.81 (cm)
Bulk Weight:
0.68 lbs / 0.31 kg
Place of Production:
America
Standard Configuration
1x Dildo
1x User Manual
1x Storage Bag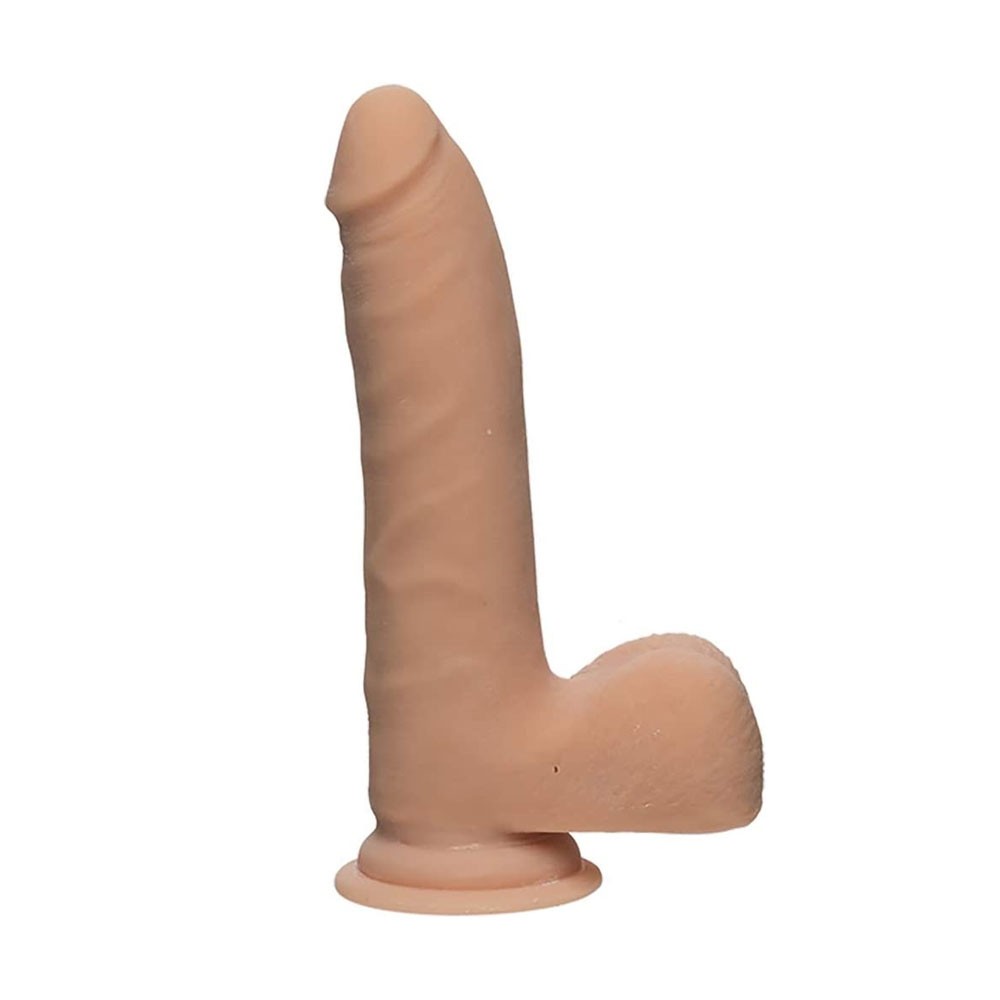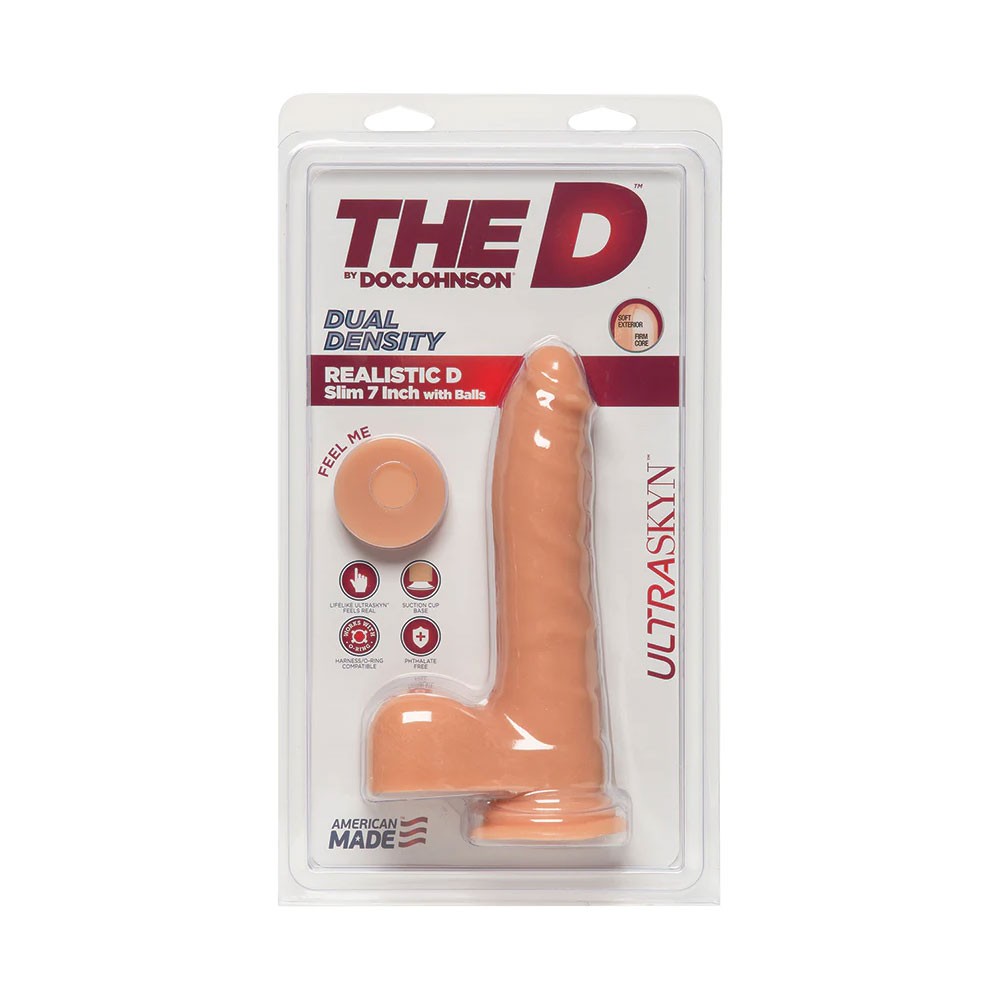 GUARANTEE
1-Year Product Guarantee. If DOA(Dead On Arrival), please contact us within 72 hours of delivery.