Introduction
Introducing the Double Ended Metal Dildo - the perfect toy for anyone looking for a unique and exciting experience. Crafted from non-toxic 316 stainless steel, this elegant dildo features an elegant curve that's both visually stunning and highly functional.
Thanks to its double-ended design, the dildo boasts two usable sides in one toy, allowing you to explore a variety of sensations. One end of the dildo features a rounded and broader tip, while the other end sports a smaller rounded tip that's perfect for pinpoint precision and targeted G-spot or P-spot stimulation.
Easy to use and operate, the Double Ended Metal Dildo is designed with your pleasure in mind. Its ergonomic shape fits comfortably in your hand, while the smooth and polished surface allows for easy insertion and maneuverability.
Made from stainless steel, this dildo is incredibly durable and resistant to damage if dropped. It's also a maintenance-free material, so you can enjoy it without worrying about wear and tear. Plus, stainless steel is compatible with all types of lube, making it easy to use with your favorite lubricant.
But that's not all - the stainless steel construction also allows for temperature play. You can intensify your sensations by placing the dildo in warm or cold water for a thrilling and sensual experience.
Cleaning and sterilizing the Double Ended Metal Dildo is a breeze, thanks to the effortless maintenance of stainless steel. You can wash it in a dishwasher or boil it in water to ensure that it's free from germs and bacteria.
Overall, the Double Ended Metal Dildo is a top-quality toy that's perfect for anyone looking for a unique and exciting experience. Its stunning design, superior quality, and compatibility with all types of lube make it a must-have addition to your collection.
Features
• Durable and long-lasting
•Versatile double-ended design
•Temperature options
•Easy to clean and maintain
Parameter
Total Length:
20cm(7.87in) / 16cm(6.29in)
Bulk Weight:
510g(17.85oz) / 380g(13.3oz)
Standard Configuration
1x Dildo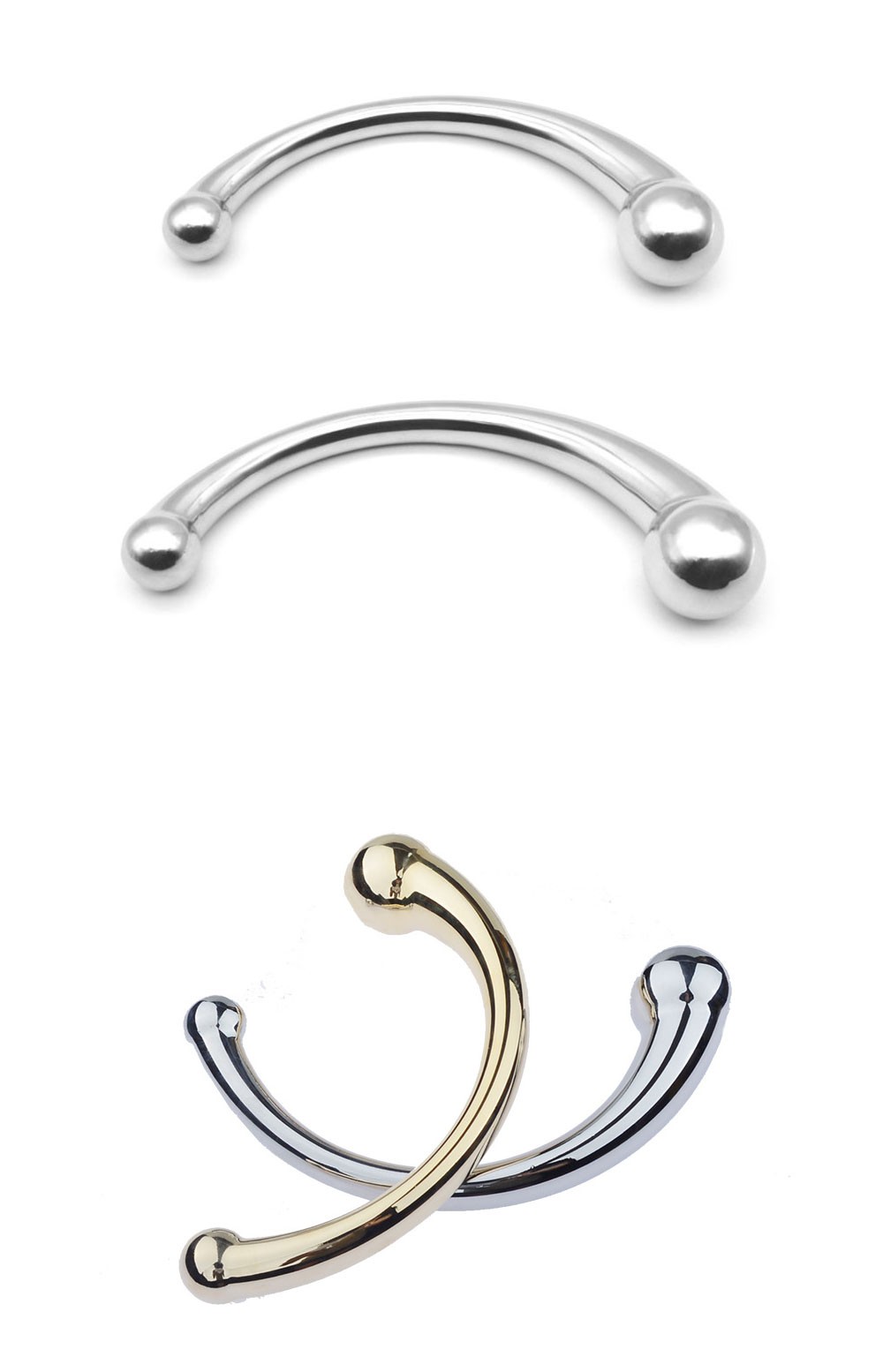 GUARANTEE
1-Year Product Guarantee. If DOA(Dead On Arrival), please contact us within 72 hours of delivery.