Introduction
Experience the adult toy XR Brands Dragon Snatch Dragon Stroker – a fantasy-inspired adventure for your intimate desires. Step into a world where pleasure meets imagination with this captivating stroker, designed for those who crave a thrilling and unique experience.
Crafted to resemble a fiery, red dragon, this dragon stroker invites you to explore its textured nubs and teeth. Delve inside and savor the sensations of textured ribs, grooves, and nubs that will ignite your senses as you pump into the tight, dragon-mouthed hole.
Take control of your pleasure journey by adjusting the pressure and suction using the silicone plug at the base of the case. Keep it in for an increasingly tighter squeeze with each pump, and remove it to release the pressure. Cleaning is a breeze with the open-ended case; simply rinse it out, or for a more thorough cleanse, remove the stroker sleeve and wash it separately before letting it air dry. The cap keeps it dust-free and ready for your next adventure.
To enhance your experience, use water-based lubricants, ensuring smooth and comfortable play every time. Whether you're indulging in your sci-fi or fantasy fantasies, this dragon stroker is here to fulfill your deepest desires.
Imagine yourself as the daring explorer, seeking treasure within the Fire Caves of Kazarath. Venture into the depths with only a flickering light to guide you through the darkness. Your heart races as you discover glittering gold coins, leading you to an unimaginable mountain of riches. However, your excitement turns to fear as you awaken a slumbering dragon, its golden eyes locking onto you.
As the dragon pins you down, you feel a mix of fear and arousal. The scent of burning hair fills the air as the dragon's curiosity leads it to your erect manhood. To your astonishment, it begins to lick and suck, its dragon mouth engulfing your rod. The sensation is both intense and pleasurable, and you find yourself surrendering to the unexpected delight.
Features
• Dragon fantasy mouth for unique pleasure.
• Soft, stretchy TPE material for comfort.
• Open-ended design for effortless cleaning.
• Textured interior for intensified sensations.
• Adjustable suction and pressure with silicone plug.
Parameter
Materials:
Masturbator: TPE, Case: ABS Plastic, Silicone
Case Size:
8.7 x 3.5 in / 22.10 x 8.89 cm
Insertion Depth:
7.25 in / 18.41 cm
Standard Configuration
1x Dragon Snatch Dragon Stroker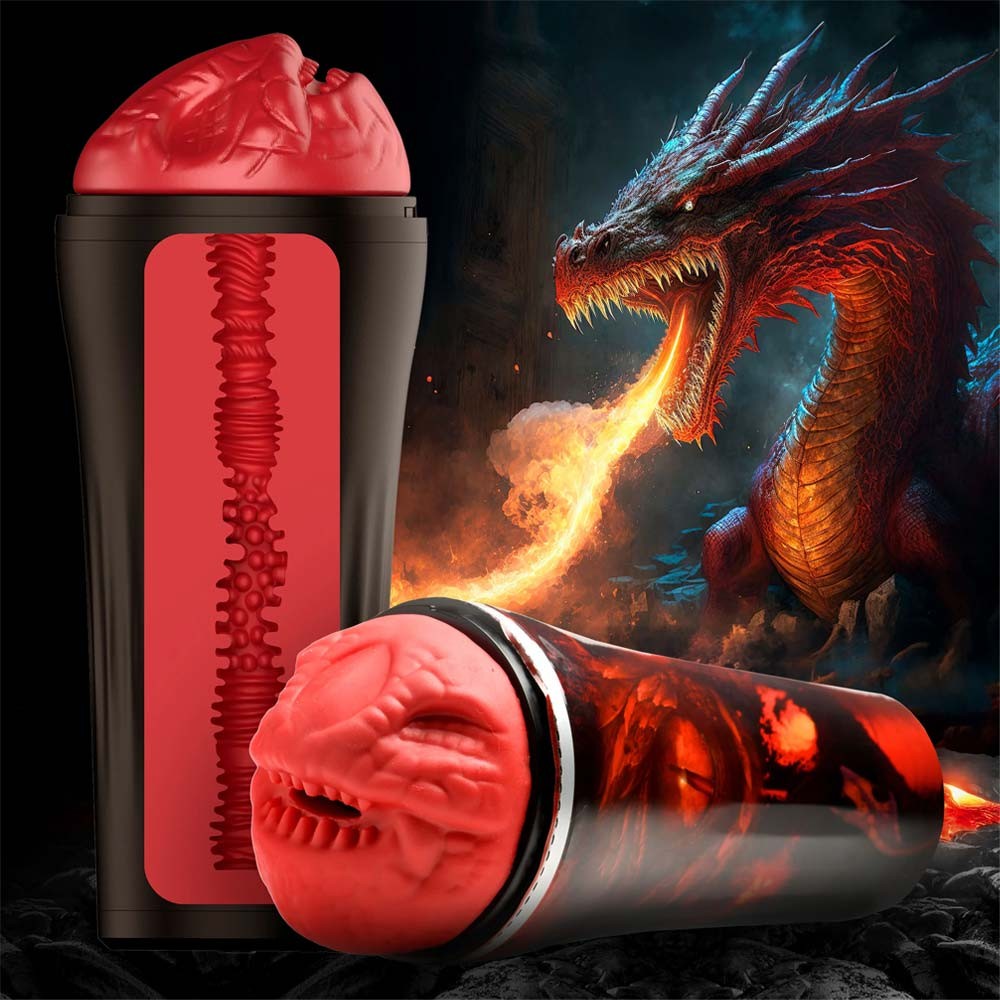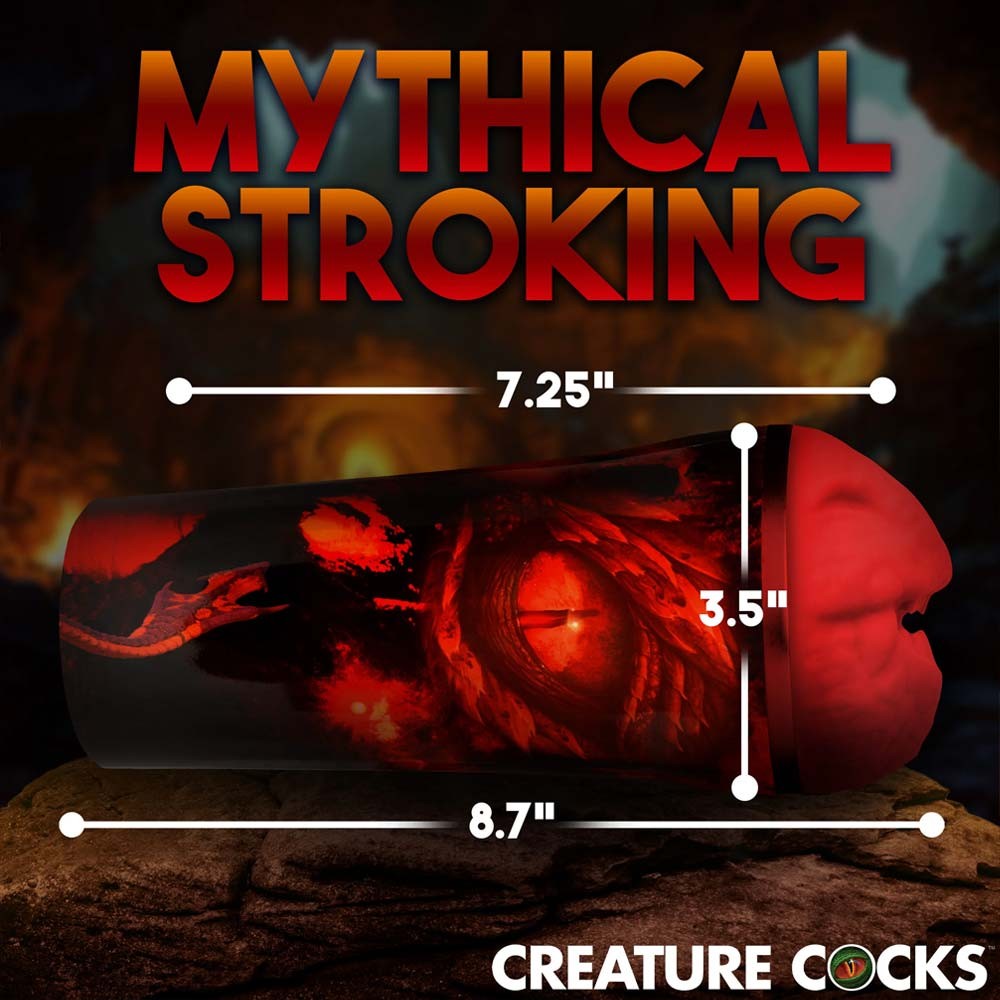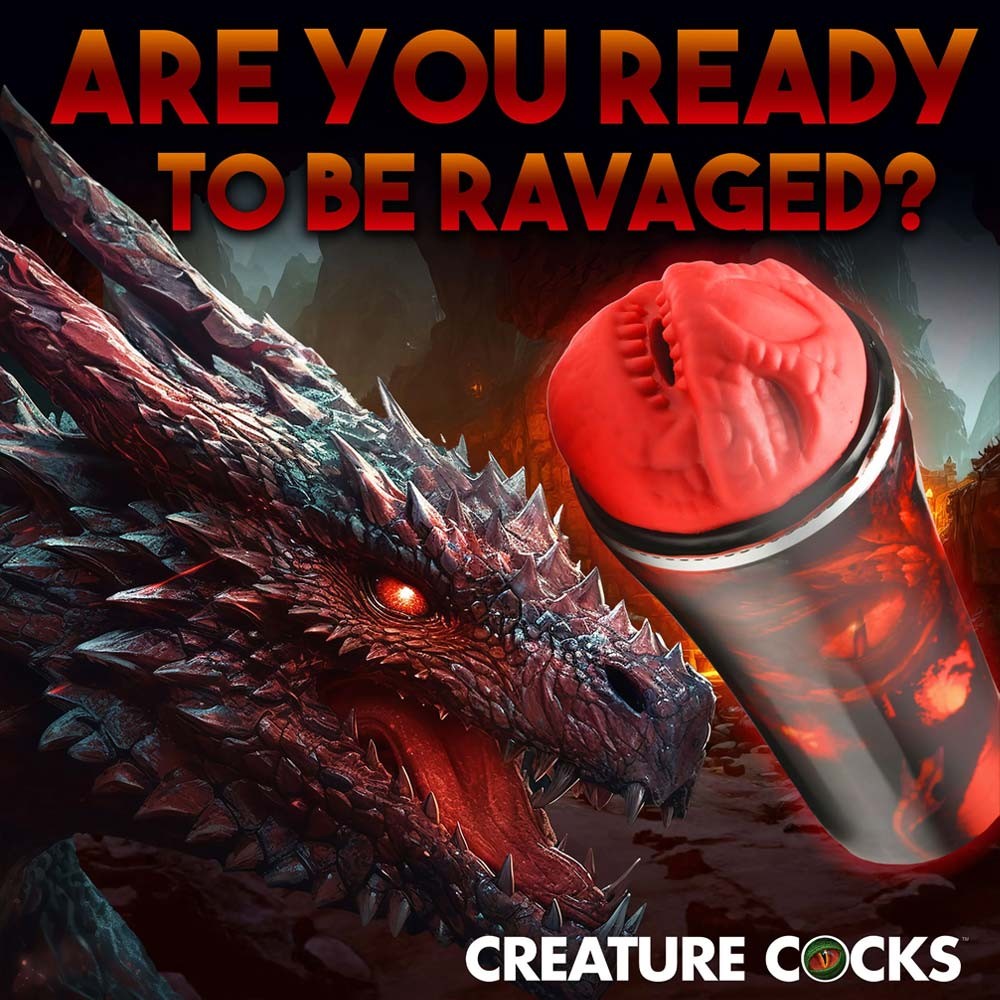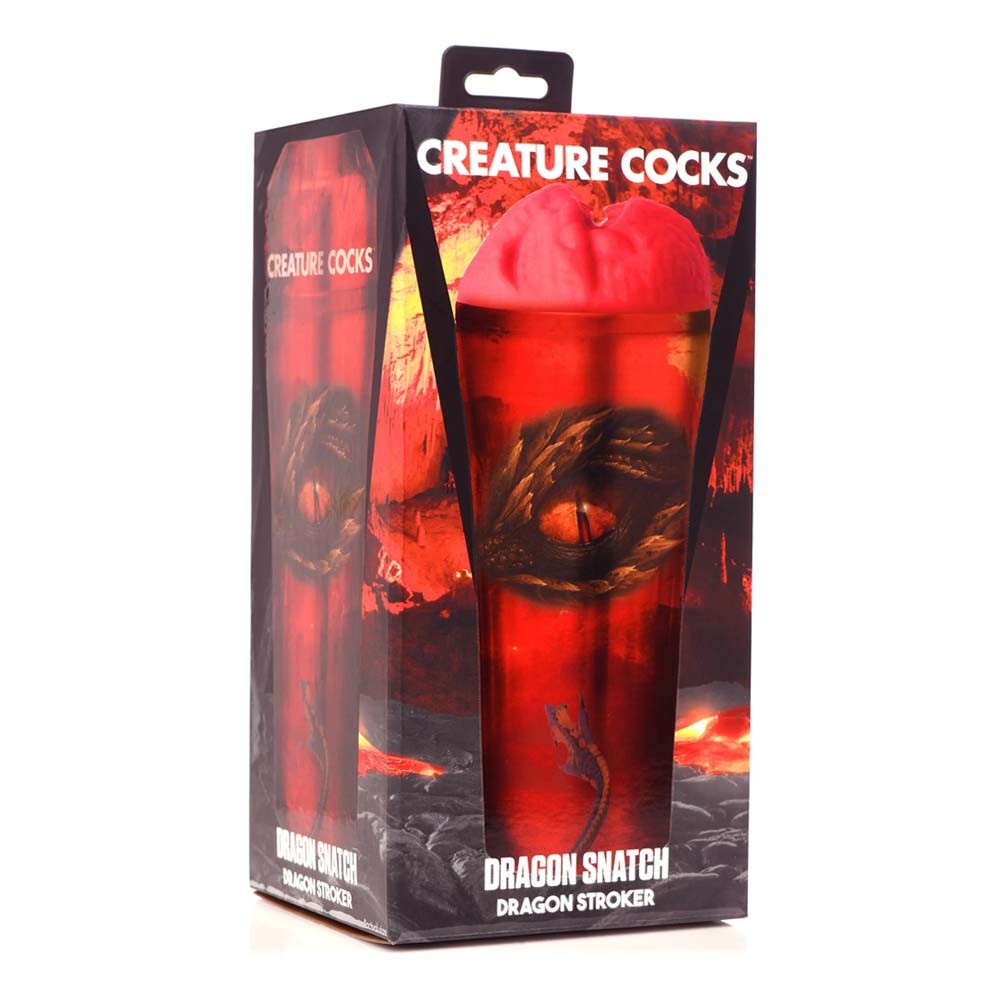 GUARANTEE
1 Year Product Guarantee. If DOA(Dead On Arrival), please contact us within 72 hours of delivery.