Introduction
Enhance your pleasure with the adult toy of the Evolved Selopa's 3 Ring Circus Cock Rings, a deluxe set designed to offer varying levels of intensity for a unique and tantalizing experience. This trio of soft and stretchy silicone rings will elevate your sensual moments by gently restricting blood flow, providing a feeling that is both pleasurable and enduring.
Why settle for just one excellent cock ring when you can have three of the best, each promising a different sensation? The Evolved Selopa 3 Ring Circus C-Ring Set is perfect for those seeking to explore new horizons in intimacy. This set's versatility allows you to mix and match the rings, or use them individually, each expertly crafted to fulfill its purpose.
Whether you're looking to wear these rings over the shaft, at the base, or as an inventive ball stretcher, the choice is yours. Each ring is designed to hug tightly, maintaining an impressive appearance while adding a hint of tantalizing texture. The opportunity to stack or combine them offers a customizable experience that's sure to satisfy.
Crafted from body-safe silicone, these male masturbator rings offer not only intense pleasure but also the peace of mind that comes with easy cleaning. A simple wash with warm soapy water or quality toy care fluid/foam is all you need. Furthermore, compatibility with any premium water-based lube ensures smooth use.
Features
• 3-piece set, varying sizes for your different choices
• Small to large diameters
• Thickness: 0.37"
• Phthalate & latex-free silicone
• Waterproof design
Parameter
Small Outer Diameter:
2 in / 5.08 cm
Small Inner Diameter:
1.33 in / 3.37 cm
Medium Outer Diameter:
2.17 in / 5.51 cm
Medium Inner Diameter:
1.5 in / 3.81 cm
Large Outer Diameter:
2.36 in / 6 cm
Large Inner Diameter:
1.75 in / 4.44 cm
Standard Configuration
1x Evolved Selopa 3 Ring Circus Cock Rings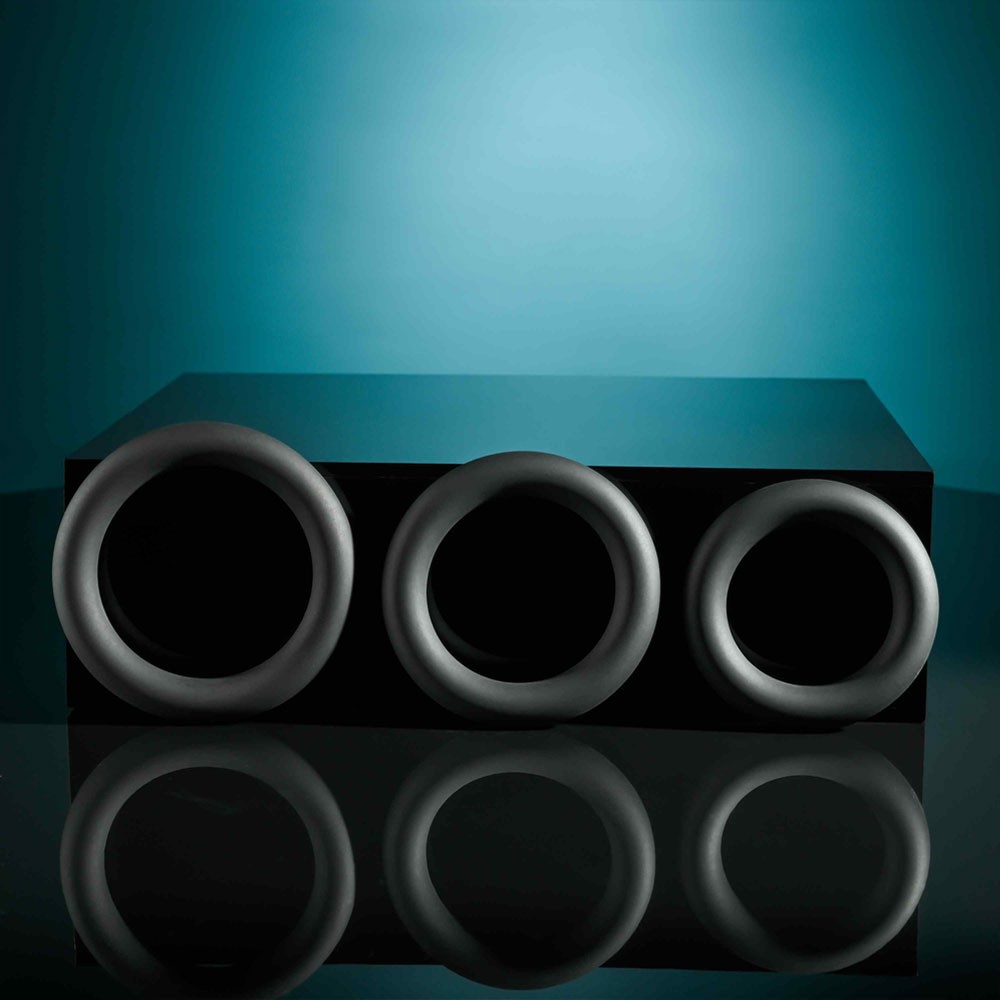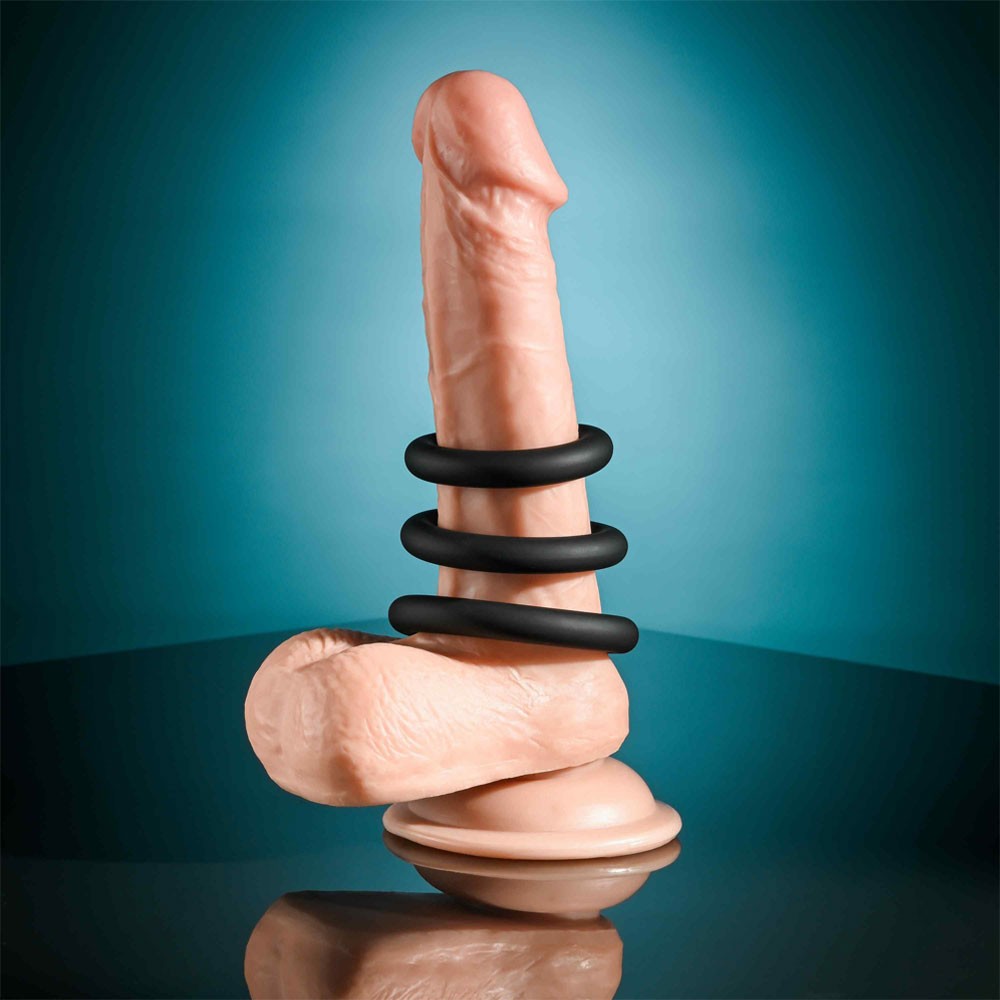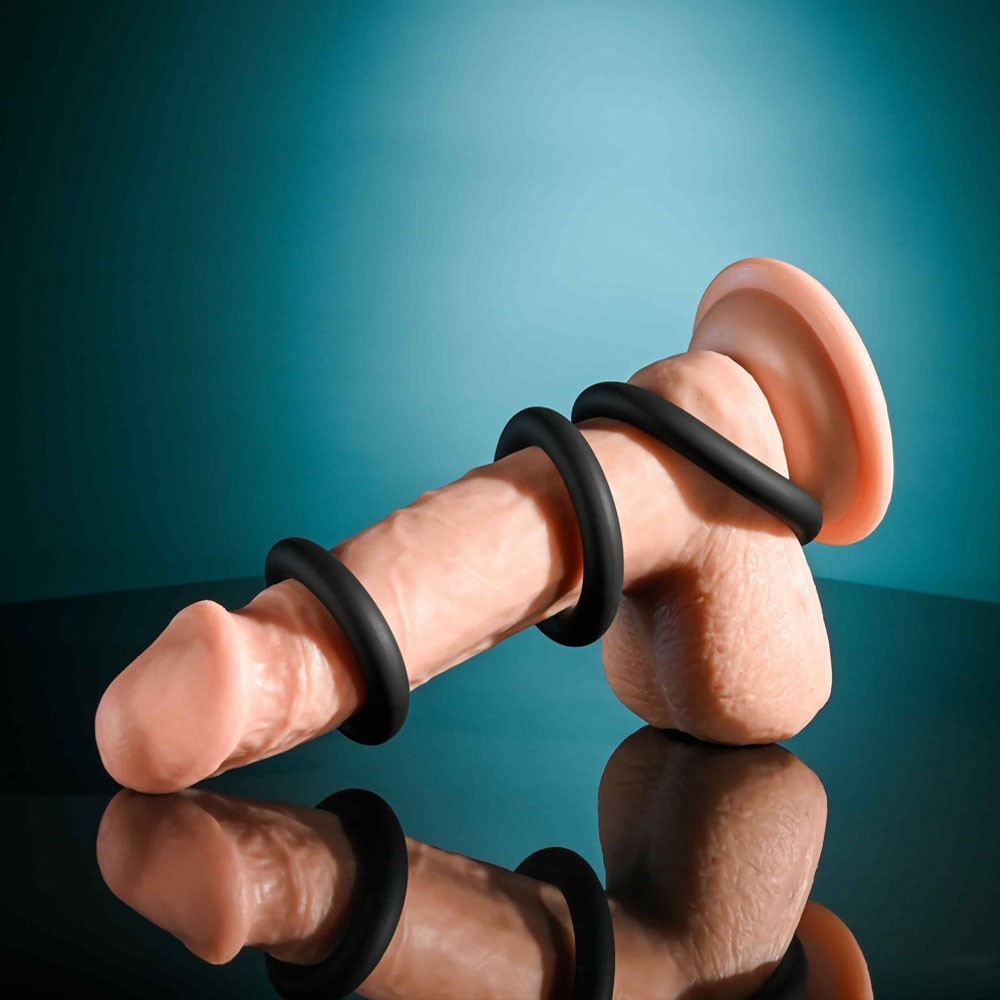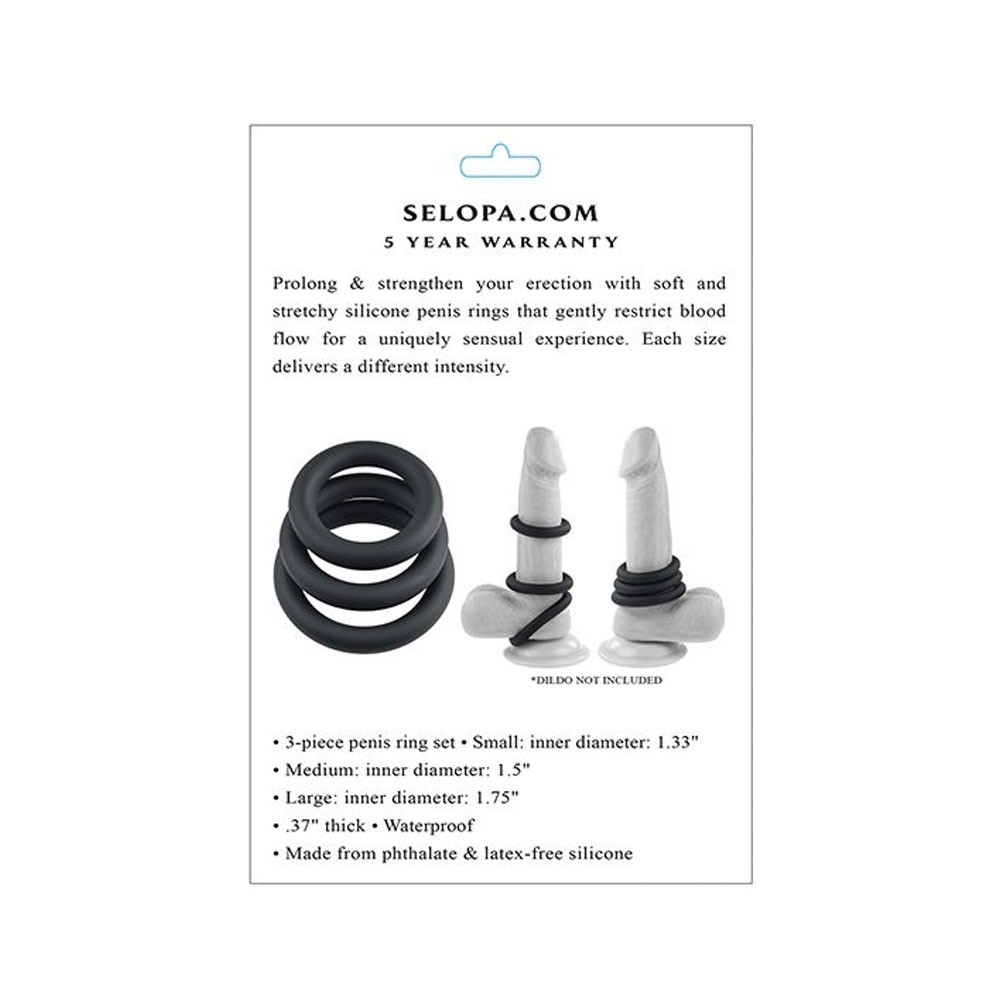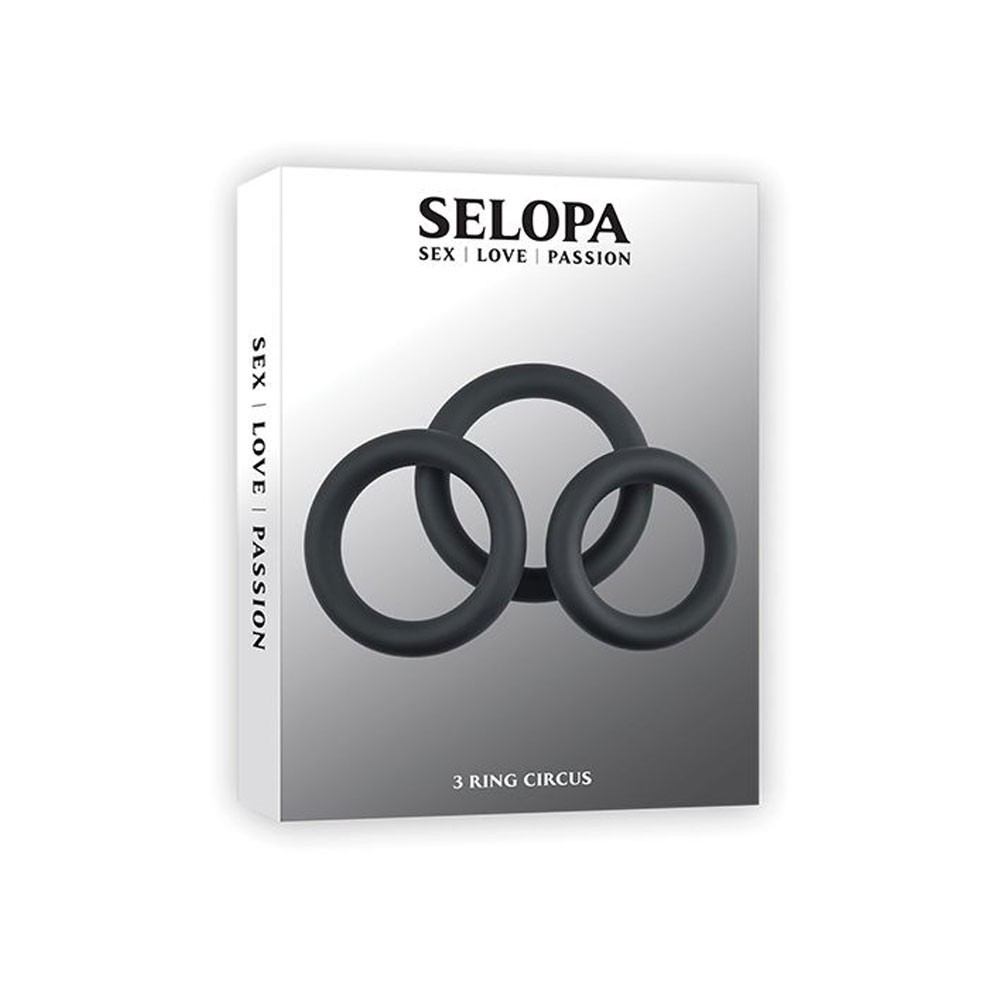 GUARANTEE
1 Year Product Guarantee. If DOA(Dead On Arrival), please contact us within 72 hours of delivery.