Introduction
Fuigarry Upgraded Portable Back Massager Vibrator with the smooth and soft curve is not only good-looking but also conforms to the human body design, helping you to solve all kinds of troubles. Small and exquisite body, can be held in one hand, no longer bulky, easy to store, and carry around. The back massager is different from the traditional massager, regardless of men, women or children, can be mastered with one hand. Shock absorption and cushioning design, comfortable to hold, prevents hand numbness, and a good partner with no effort. Using a specially customized DC motor, the noise during operation is about the volume of a normal conversation, which can basically be ignored. For those who love sports and fitness, it can help you reduce the risk of sports injuries and improve your sports performance. The USB charging port is common with computer and mobile phone charging lines, one line is multi-purpose, and there is no need to worry about not being able to find the line. Long battery life with one charge.
Parameter
Waterproof:
IPX7 waterproof
Vibrations:
8 Vibrating Speed + 20 Vibration Frequency Mode
Standard Configuration
1x Fuigarry Upgraded Portable Back Massager Vibrator
1x User guide
1x USB charging cable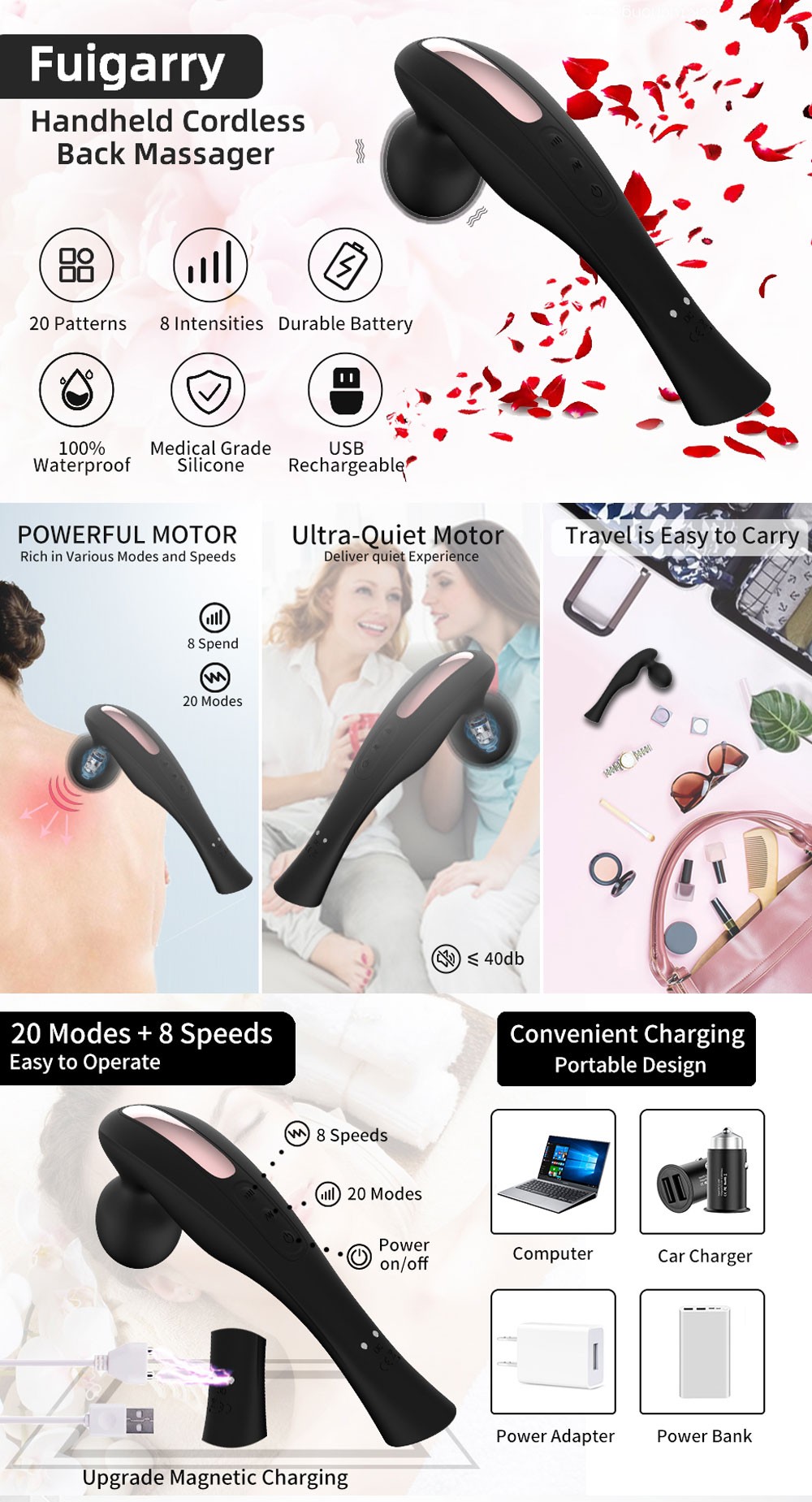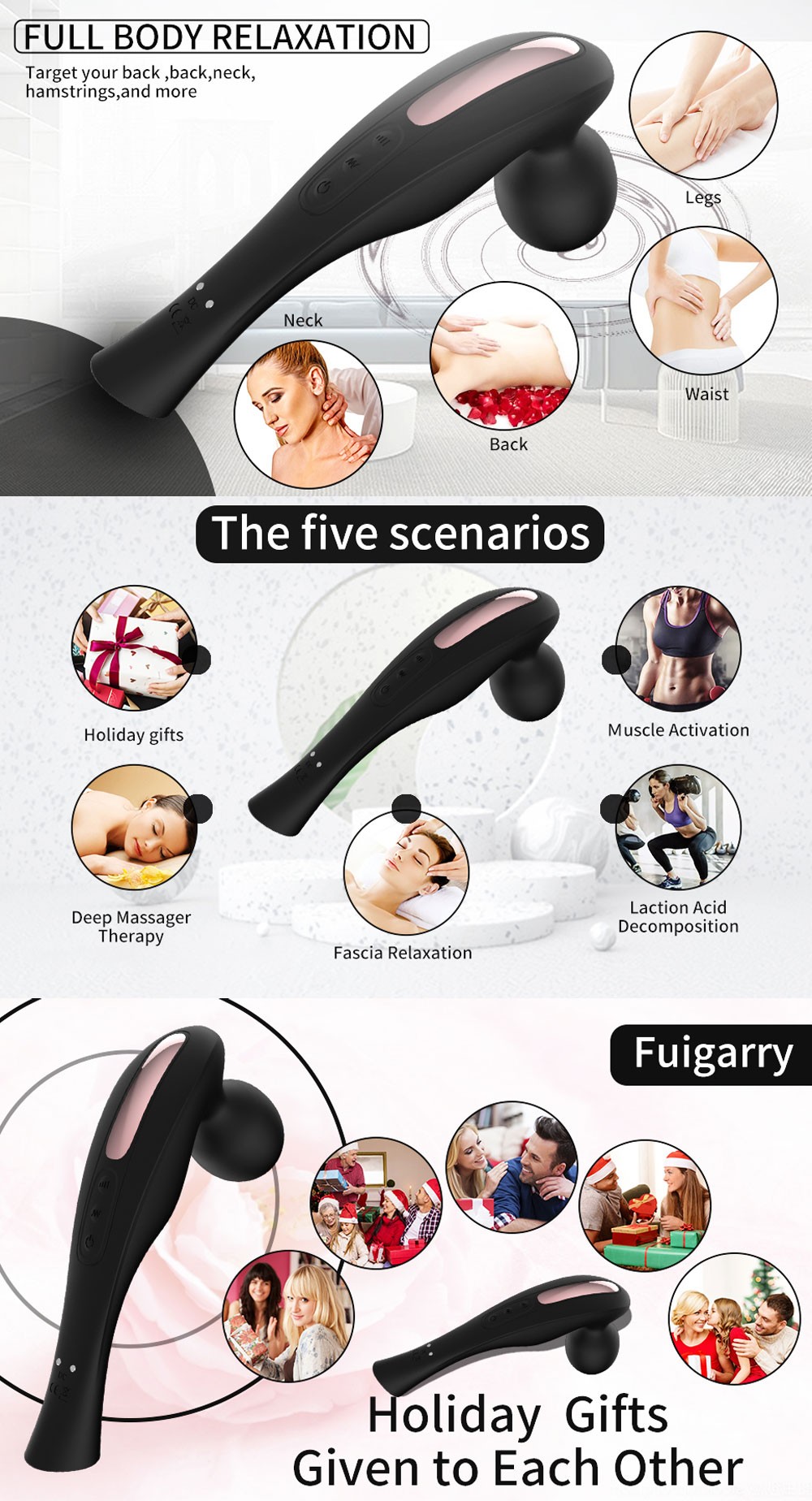 GUARANTEE
1-Year Product Guarantee. If DOA(Dead On Arrival), please contact us within 72 hours of delivery.