Introduction
Unleash the world of sensual fantasies with this irresistible pair of Master Series Fur Furry Handcuffs. Plush and inviting, these pink handcuffs are a delicate mix of comfort and strength, offering a captivating aesthetic appeal.
The cuffs are wrapped in faux fur, mimicking the softness of real wool, which cushions the skin against the robust, metal interior. The balance between the robust inner metal and the lush outer padding provides an extraordinary blend of pleasure and constraint. This feature ensures your lover's delicate wrists are pampered, while simultaneously leaving them helplessly at your mercy.
Our handcuffs are meticulously designed to be completely adjustable, ensuring a snug and secure fit, no matter the size. They can be tightened up to a 4.5 inches circumference for a firmer hold or expanded to a comfortable 7 inches. Plus, they come equipped with two keys, offering an added layer of security. You can keep a spare at hand, ensuring you never find yourself in an awkward predicament.
Transform your usual bedroom routine with this enticing furry handcuff set. Imagine the thrill of capturing your delectable partner, leaving them tantalizingly captive and at your will. The mere sight of them, bound and at your mercy, would only amplify your naughty desires. Listen to their stifled moans, watch as they squirm to break free, yet remain utterly exposed, ready to succumb to your every whim.
The Master Series Fur Furry Handcuffs provide an exceptional, exhilarating experience. They add a playful touch of surprise, while the snug fit and weight of the cuffs serve as a constant reminder of the exciting power dynamics at play. Whether you're a seasoned veteran or a curious beginner, these handcuffs are an ideal accessory to spice up your intimate moments.
Cleaning these handcuffs is a breeze. You can keep them in pristine condition by spot cleaning the faux fur using warm water, mild soap, and a washcloth. Allow them to air dry, and they're ready for your next escapade!
Features
• Lined with soft faux fur for comfort.
• Quick-release lever ensures easy exits.
• Fully adjustable to fit various sizes.
Parameter
Material:
Nickel-free Metal, Faux Fur
Adjustable Size:
4.5 - 7 in / 11.43 - 17.78 cm
Standard Configuration
1x Furry Handcuffs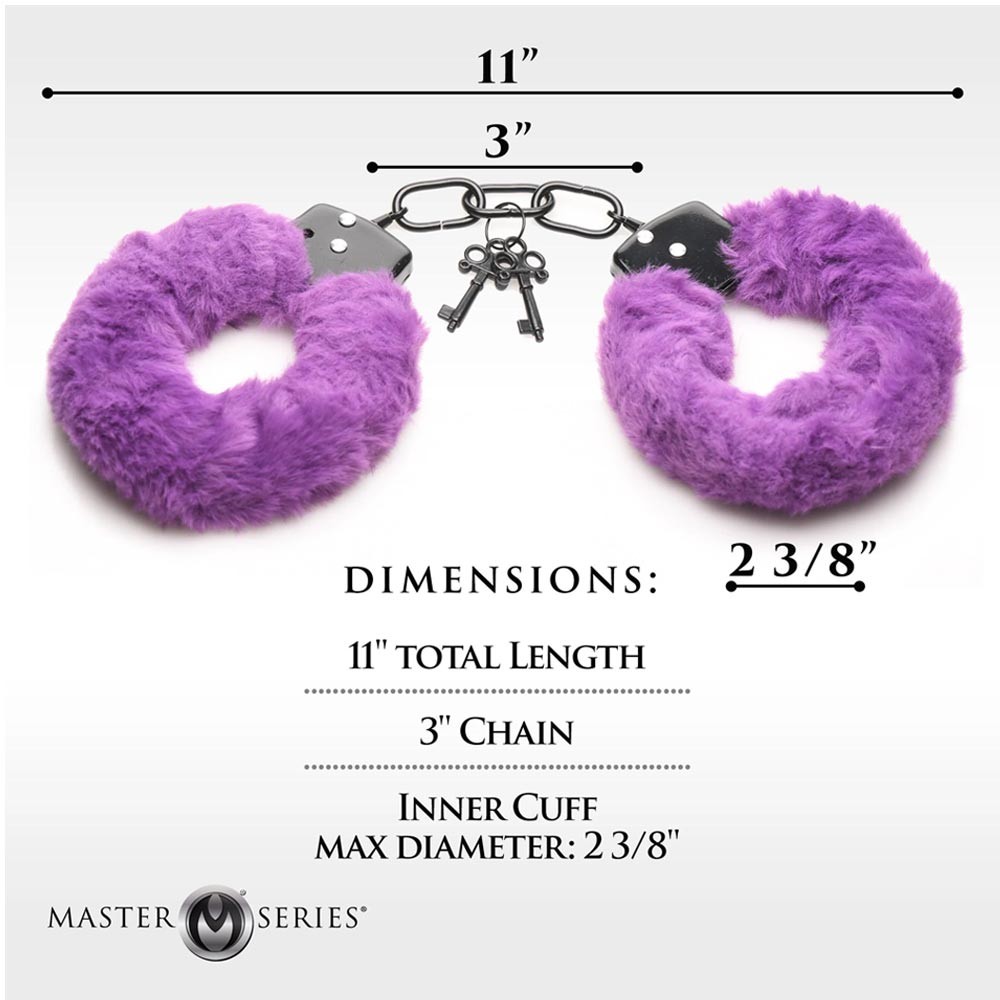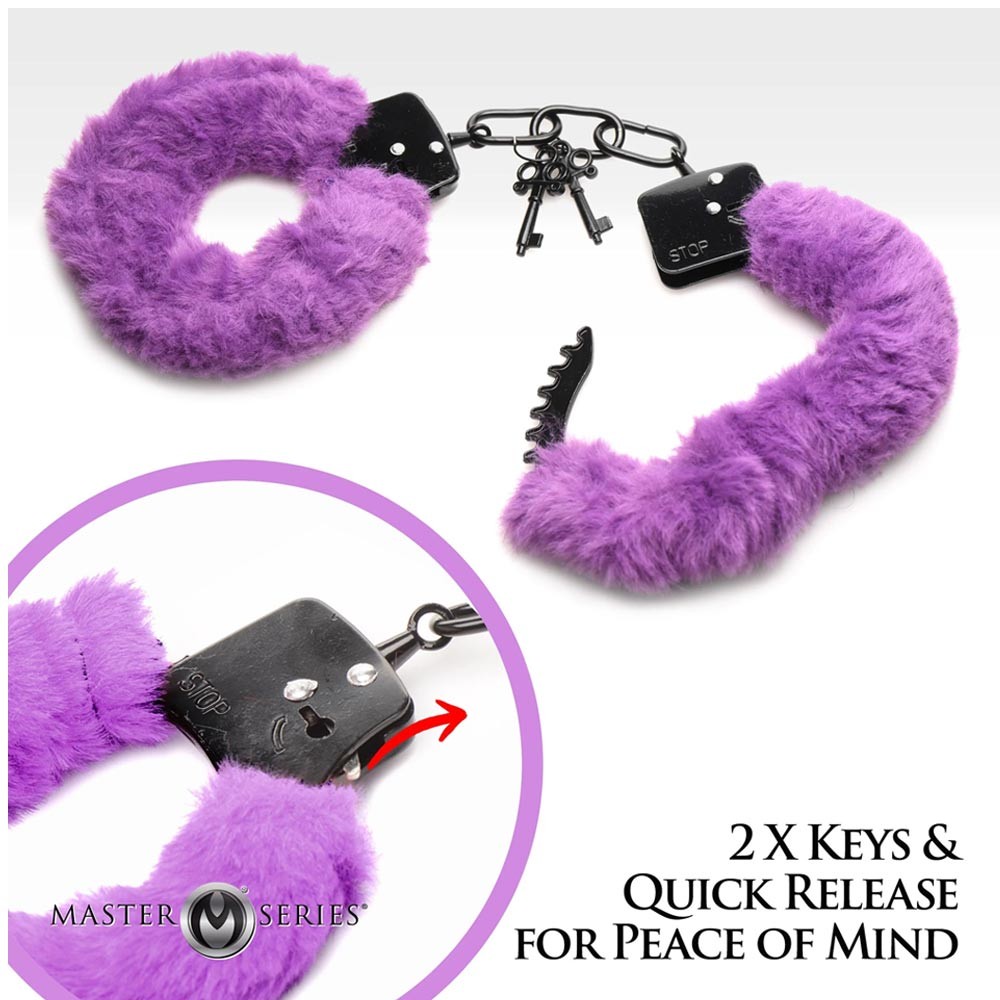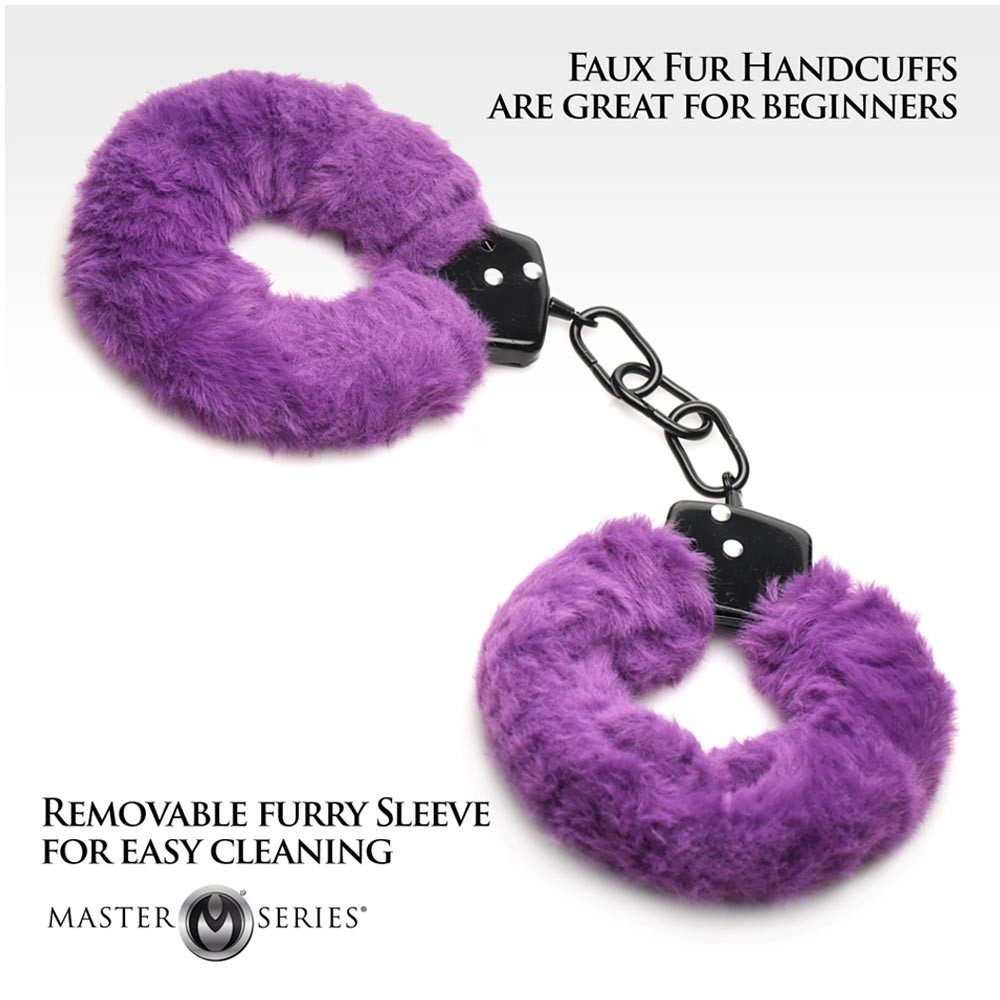 GUARANTEE

1-Year Product Guarantee. If DOA(Dead On Arrival), please contact us within 72 hours of delivery.