Introduction
Introducing the incredibly lifelike Dildo, designed to satisfy your cravings with its perfect 6.29-inch length. Attach it to a smooth surface or a strap-on harness for the ultimate penetrative experience. This luxurious, caramel-hued dildo is crafted from premium liquid silicone, boasting a realistic appearance and feels that'll leave you breathless.
The Dildo features an intricate design, with prominent veins beneath the skin and a tender, smooth glans that enhances the overall sensation. The meticulously crafted cavernous body of the dildo adds an extra dimension of realism, making it an impeccable replication of the real thing. The use of liquid silicone provides an unparalleled tactile experience, ensuring a natural and lifelike insertion that will exceed your expectations.
To maximize your enjoyment, we recommend using a generous amount of water-based lubricant before indulging in the Dildo. This will facilitate a smooth and effortless glide, allowing you to fully appreciate the incredible details and textures that make this dildo so special.
Crafted from high-quality liquid silicone, this caramel-colored masterpiece is not only visually stunning, but it also feels incredibly realistic. The pronounced veins and tender glans create an authentic experience, while the cavernous body design and liquid silicone material deliver a remarkable sensation upon insertion.
Features
• 6.29-inch caramel color ultra-realistic dildo
•The ultra-realistic embedded sponge body design is stronger and can be inserted comfortably in the anus or vagina
•Liquid silicone brings real skin touch
•Sturdy suction cup can be easily fixed
Parameter
Total Length:
8.26in/21cm
Penis Length:
6.29in/16cm
Standard Configuration
1x Dildo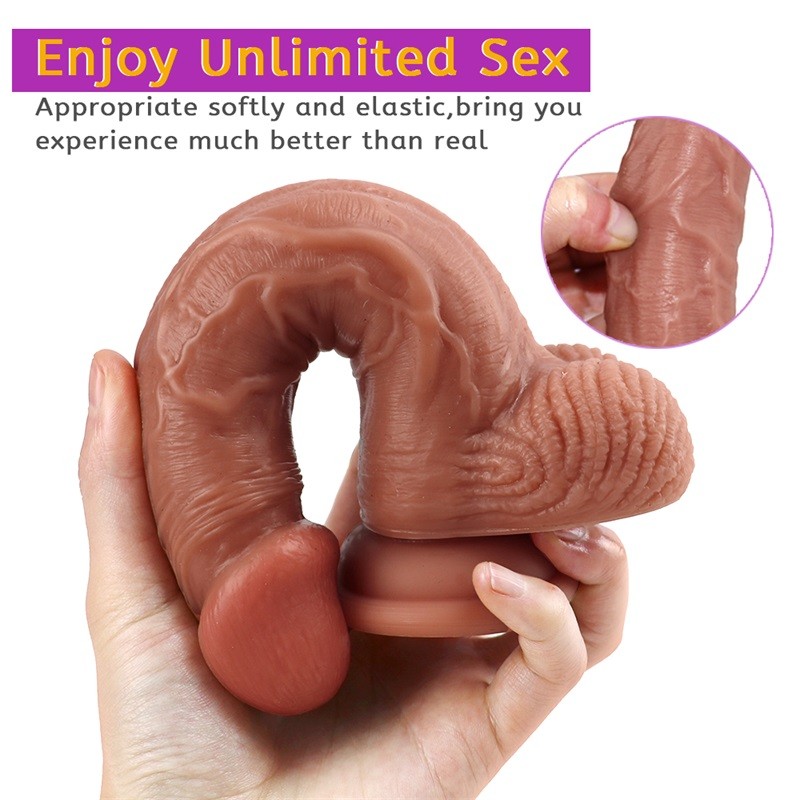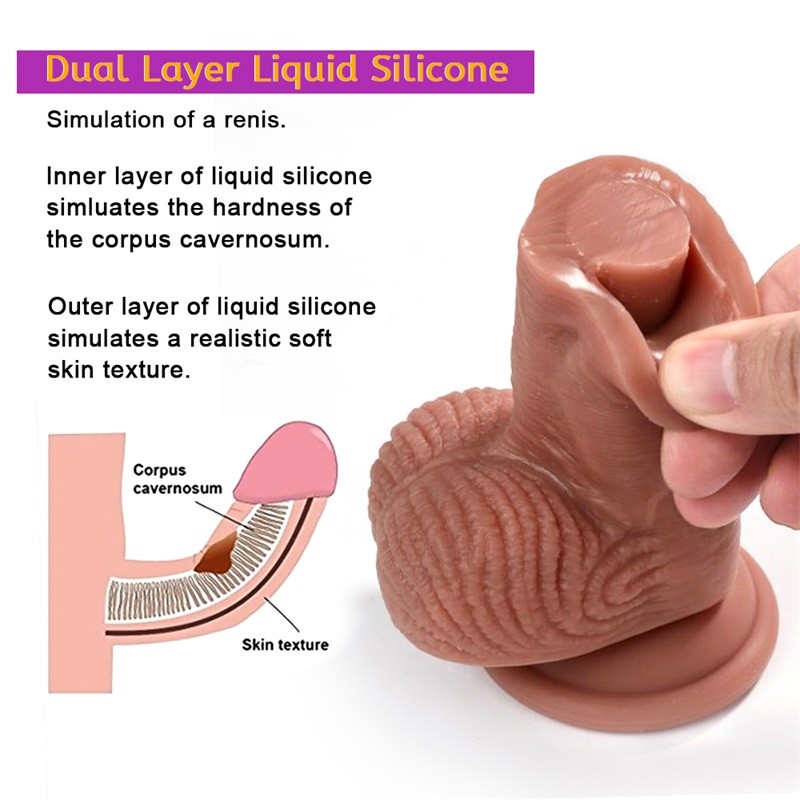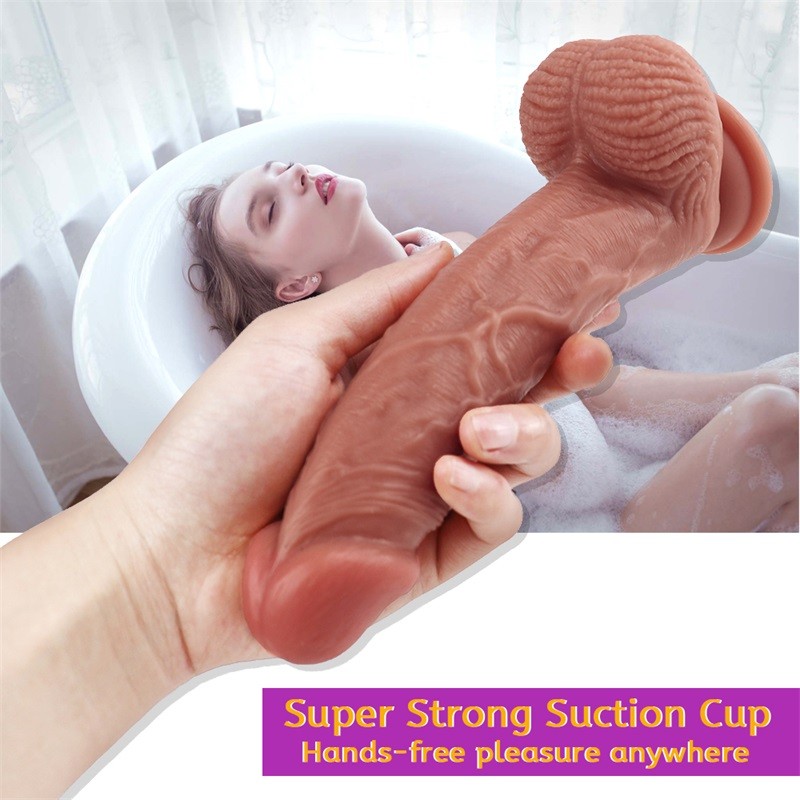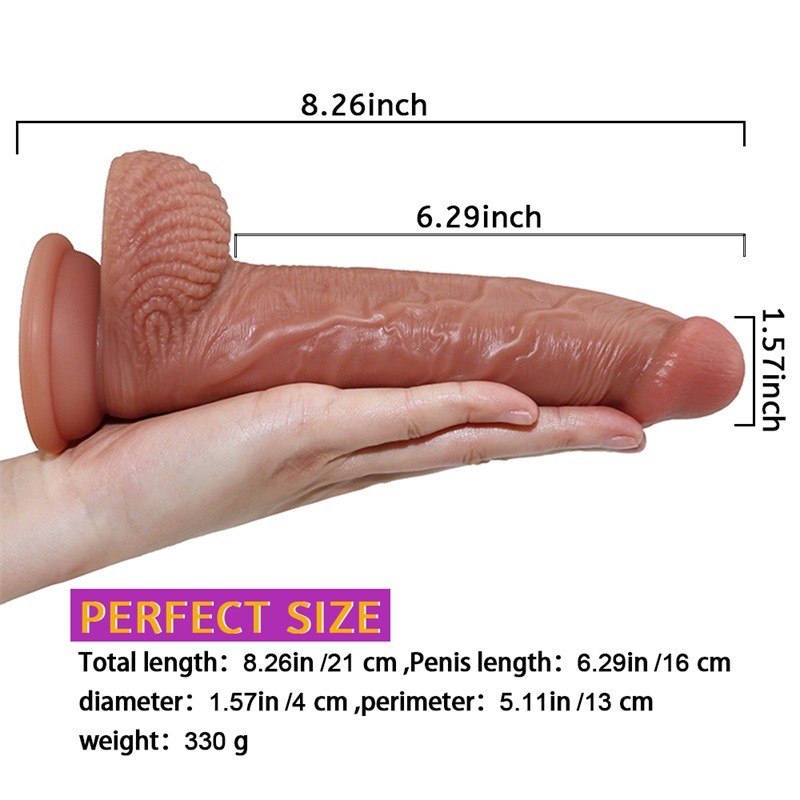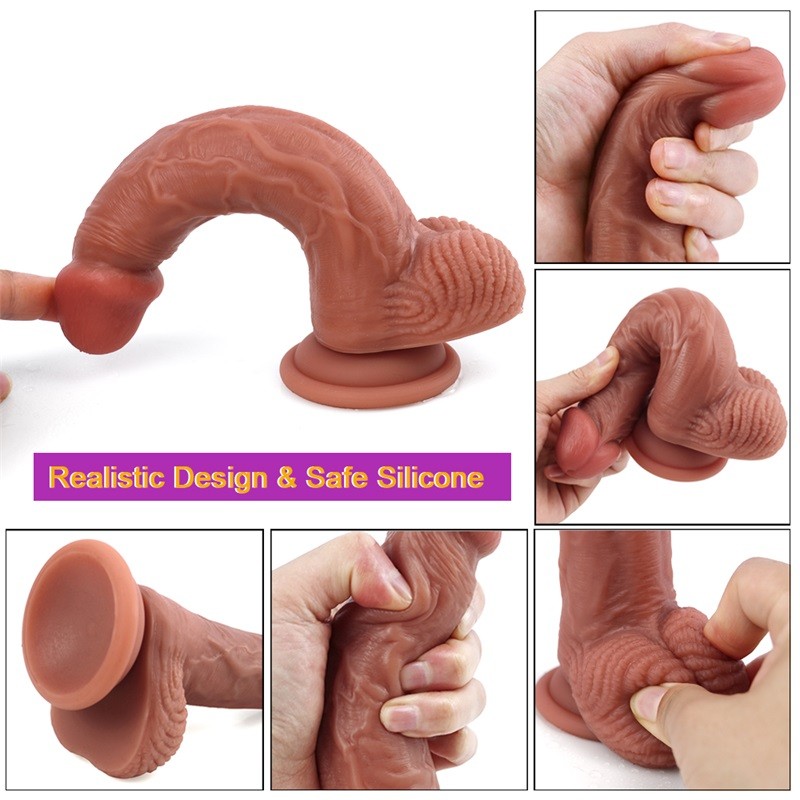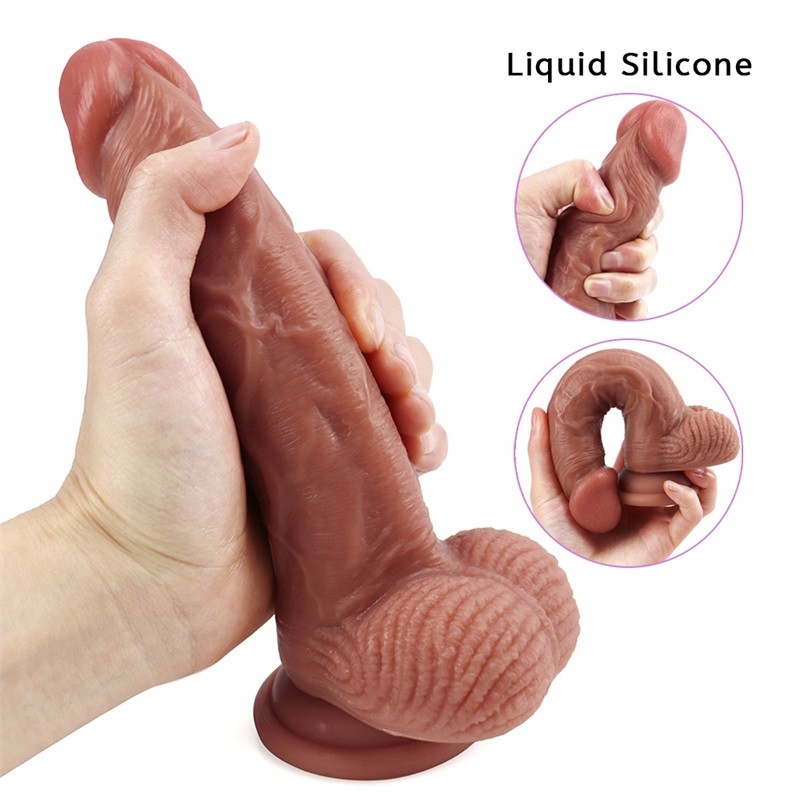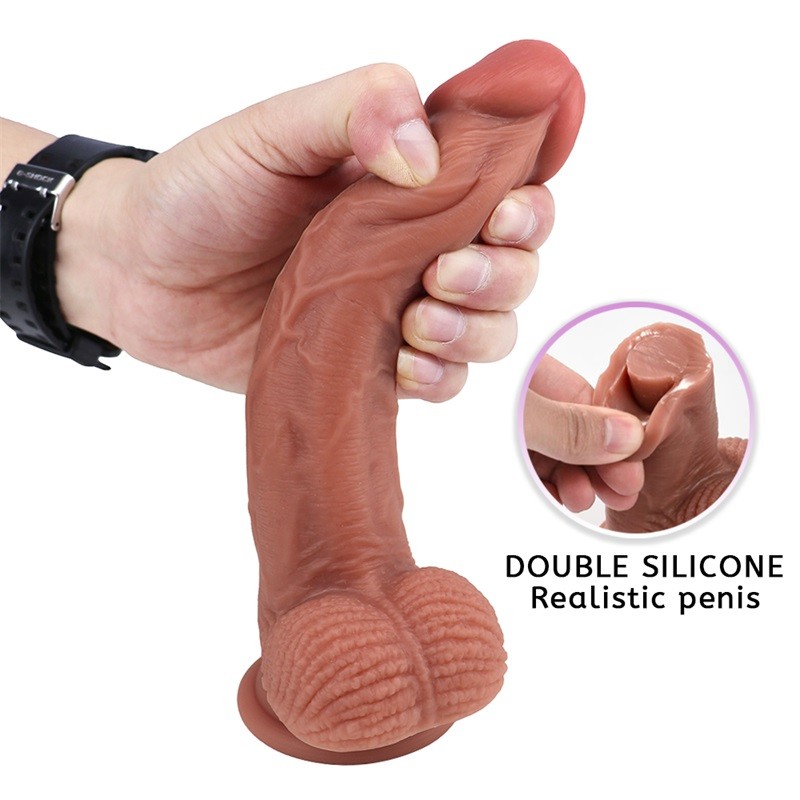 GUARANTEE
1 Year Product Guarantee. If DOA(Dead On Arrival), please contact us within 72 hours of delivery.