Introduction
Enhance your intimate encounters with the most enticing sex toy that not only blends seamlessly into any setting but also delivers the most tantalizing stimulation. Indulge in discreet pleasure like never before with the Gläs naturals chili pepper dildo.
Its sleek, curved silhouette and tapered tip make it perfect for teasing and pleasing across various erogenous zones. The vibrant green stem acts as a convenient handle, ensuring ease of use and control during play.
Crafted from fracture-resistant, hypoallergenic glass, this dildo offers durability and safety in a single package. Its unique ability to hold both heat and cold opens the doorway to the thrilling world of temperature play. Submerge the Chili Pepper in warm or cold water and introduce new, spine-tingling sensations to your bedroom adventures.
Adding to its allure, the chili pepper dildo masquerades as an innocent piece of home décor. This artful subtlety allows you to conceal your secret pleasure tool in plain sight, making it an ideal option for beginners exploring their desires.
Cleaning this glass dildo is effortless – a simple wash with soap and water will keep it sparkling and hygienic. To enhance your sensual experience, pair the dildo with your favorite lubricant – its compatibility with all types of lubes adds another layer of versatility to its repertoire.
Features
• Discrete, beginner-friendly design with a tapered tip
• Durable, hypoallergenic, and fracture-resistant construction
• Non-porous, hygienic, and easy to clean
• Compatible with all lubricants, enhancing versatility
• Temperature-responsive for diverse sensory play
Parameter
Length:
8.25 in / 20.96 cm
Insertable Length:
7 in / 17.78 cm
Shaft Diameter:
1.15 in / 1.15 cm
Standard Configuration
1x Gläs Glass Naturals Chili Pepper Dildo
1x Storage Bag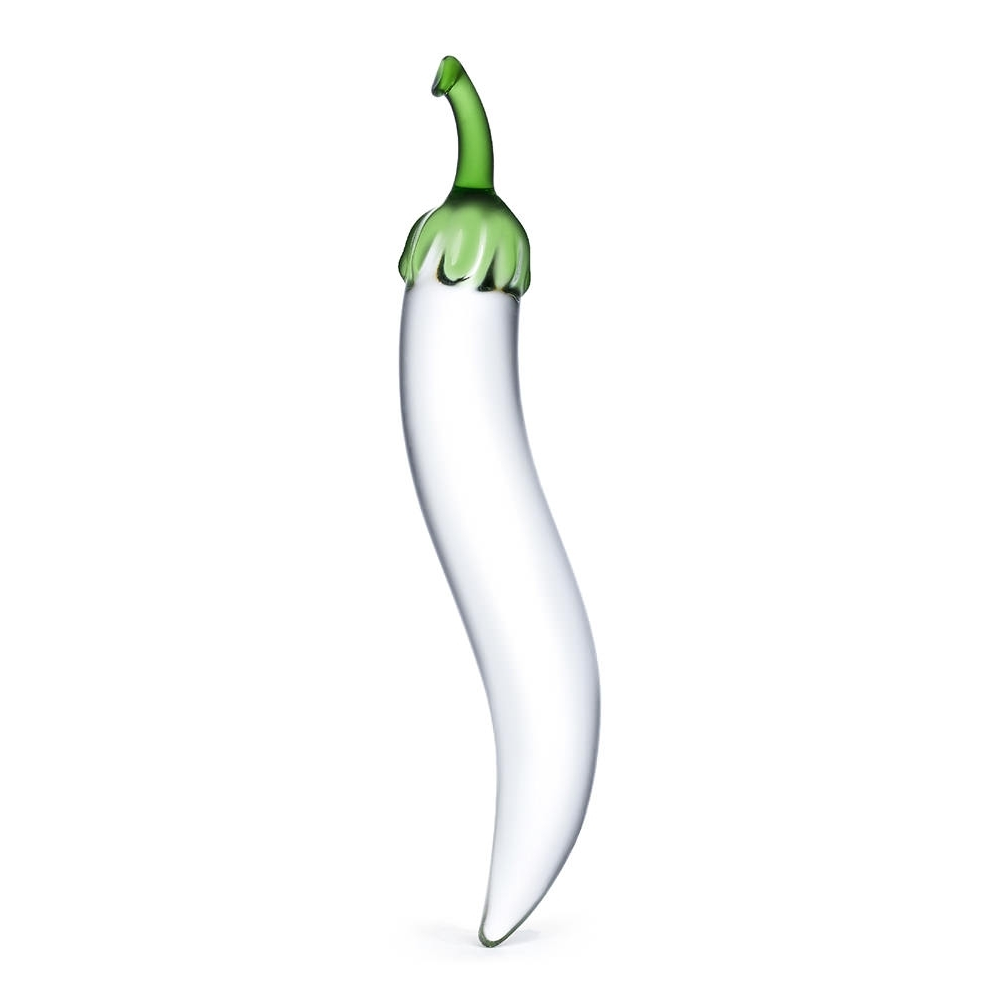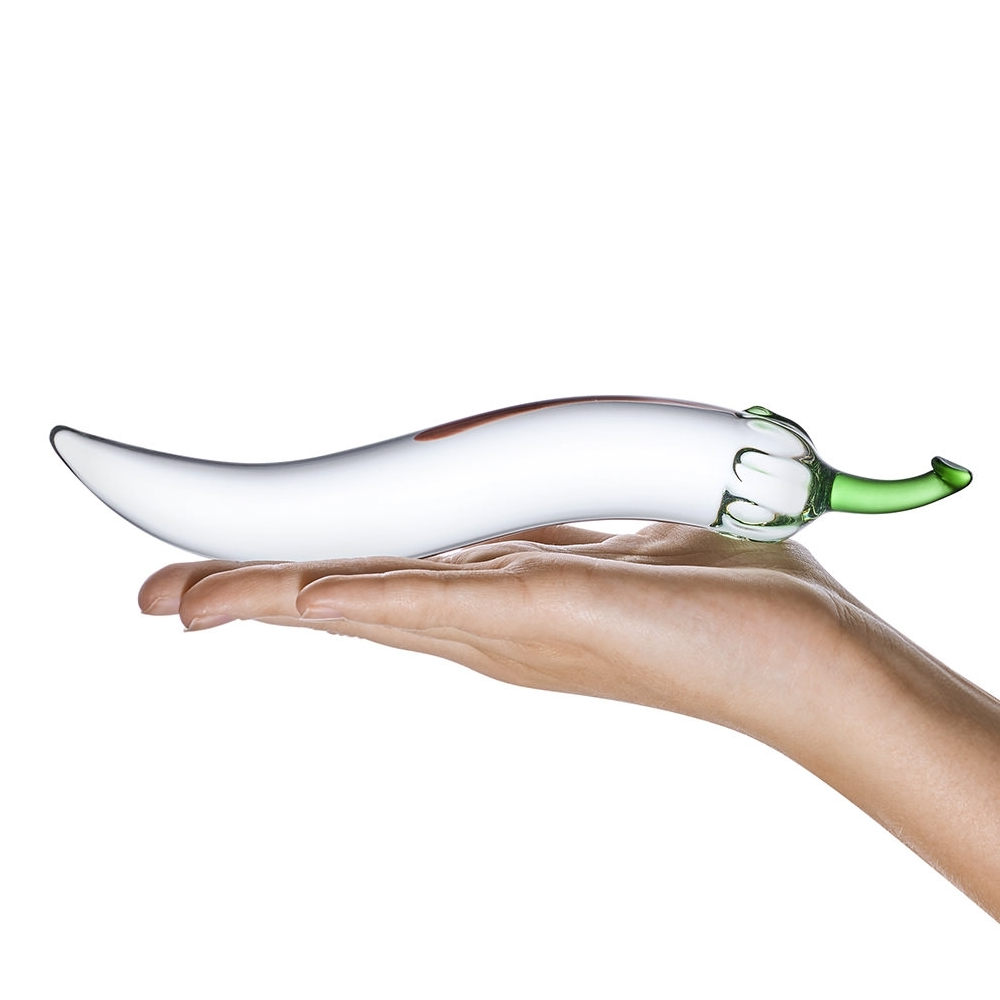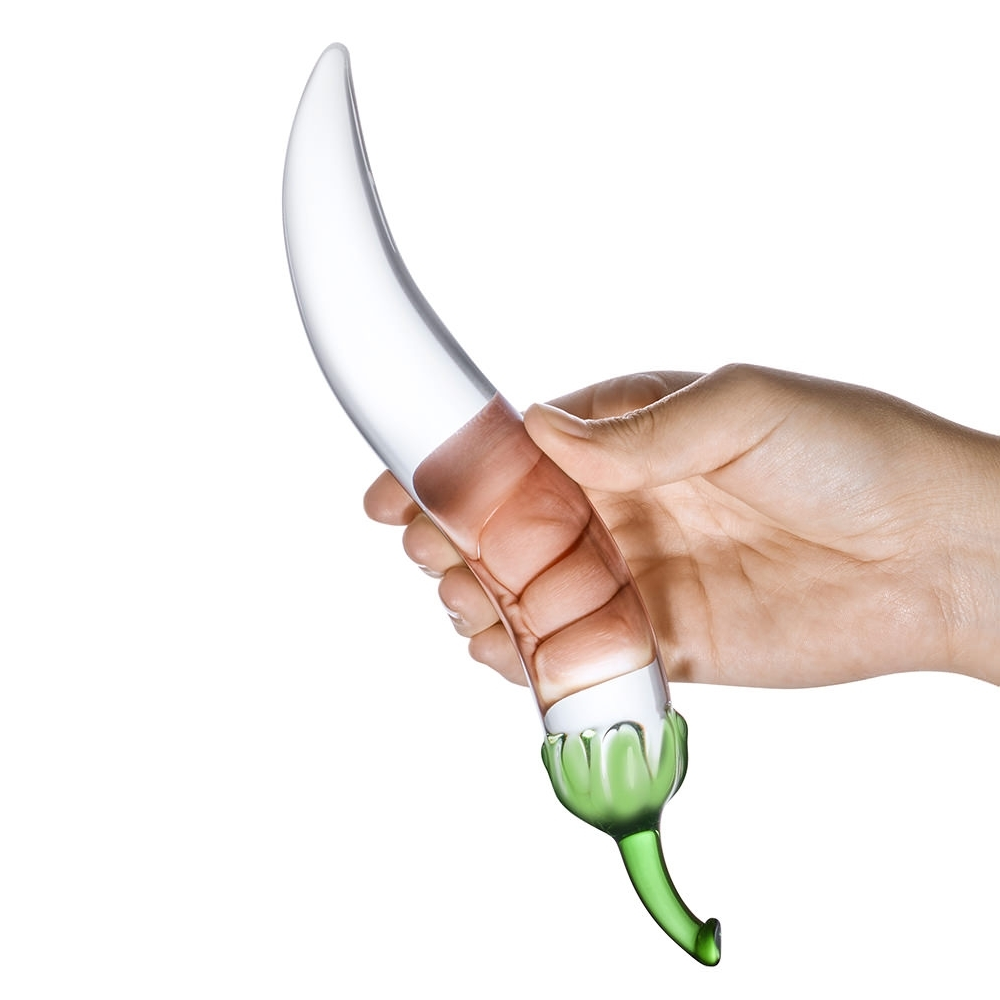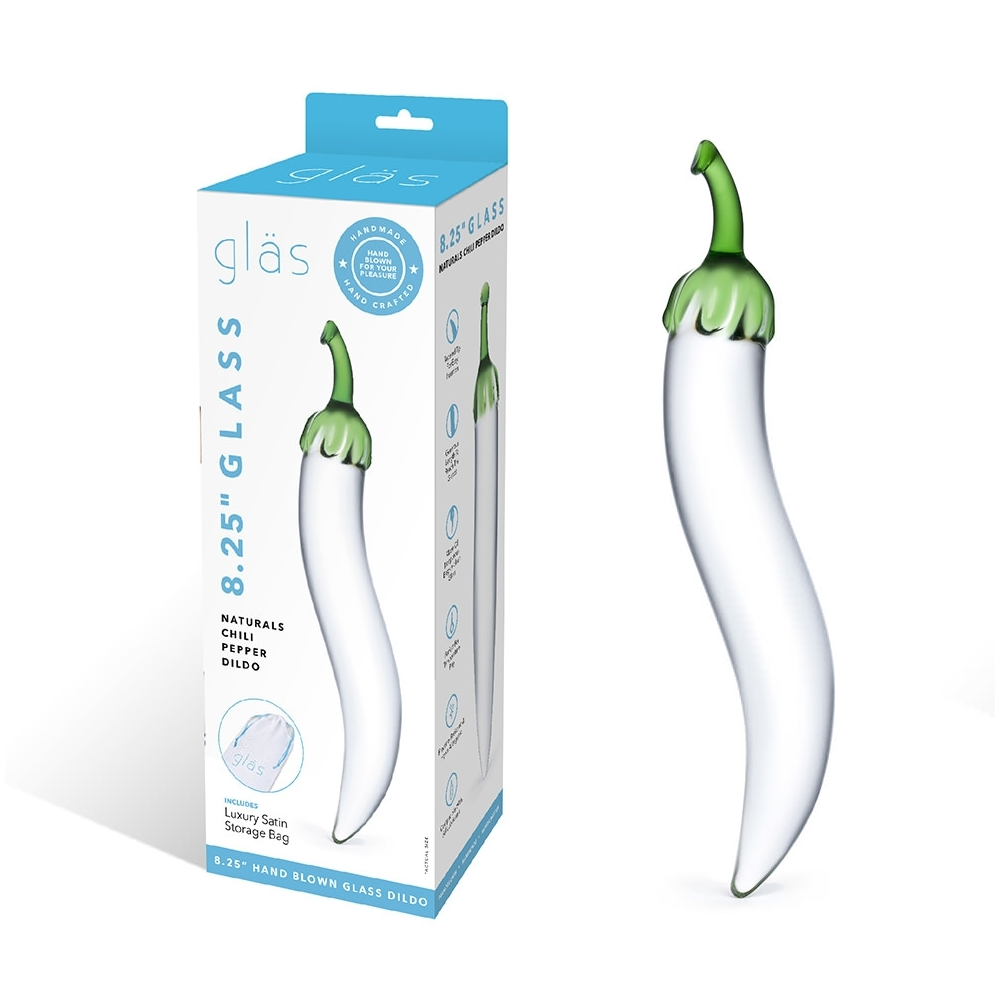 GUARANTEE
1 Year Product Guarantee. If DOA(Dead On Arrival), please contact us within 72 hours of delivery.