Introduction
Dive deep into the thrilling world of kink with the adult toy Master Series Hook Up 10 PCS Plush Bondage Set!
Each piece in this bondage kit resonates with quality and comfort. The vegan-friendly, PU leather cuffs for wrists and ankles, along with a chic collar and leash, are all adorned with soft faux fur linings. This ensures that submission is as comfortable as it is exciting. The sturdy buckle closures guarantee a snug fit, while the nickel-free metal chains on the D-rings amplify security and aesthetics.
Blindfold your partner with the fur-lined faux leather mask, heightening their senses for what's next. The innovative breathable ball gag ensures they remain silent but safe, especially beneficial for those moments when nasal breathing becomes an issue.
Elevate the experience by teasing with the adjustable, rubber-tipped nipple clamps. Designed to let you control the pressure, they ensure pleasure intertwines seamlessly with pain, all the while protecting sensitive skin.
Allow your imagination to run wild! Whether you're in the mood to flog, spank, or simply tickle, the accompanying flogger, paddle, and feather tickler are there to cater to every fantasy. And if conventional restraints aren't enough, the durable synthetic rope offers more adventurous ties.
These bondage toys maintain hygiene is a breeze. Simply wipe the equipment with a damp cloth, using warm water, soap, or a specialized toy cleaner.
Features
• Vegan-friendly PU leather restraints.
• Faux fur-lined cuffs and blindfold.
• Breathable ball gag for safety.
• Adjustable rubber-tipped nipple clamps.
• Synthetic rope for versatile bondage.
Parameter
Materials:
PU Leather, Metal, ABS Plastic, Synthetic Fibers, Feathers
Blindfold Size:
7.75 x 3 in / 19.68 x 7.62 cm
Ball Gag Size:
25 x 1.8 in / 63.5 x 4.57 cm
Collar Size:
19.5 x 2 in / 49.53 x 5.08 cm
Wrist Cuffs Size:
12.5 x 2 in / 31.75 x 5.08 cm
Ankle Cuffs Size:
14 x 2 in / 35.56 x 5.08 cm
Nipple Clamps Size:
3 x 0.5 in / 7.62 x 1.27 cm
Paddle Size:
13.5 x 2 in / 34.29 x 5.08 cm
Rope Length:
17.5 feet / 210 in / 533.4 cm
Flogger Length:
19.25 in / 48.89 cm
Tickler Length:
9.5 in / 24.13 cm
Leash Length:
45 in / 114.3 cm
Standard Configuration
1x Blindfold
1x Breathable Ball Gag
1x Collar
1x Leash
1x Rope
1x Paddle
1x Flogger
1x Tickler
2x Nipple Clamps
2x Wrist Cuffs
2x Ankle Cuffs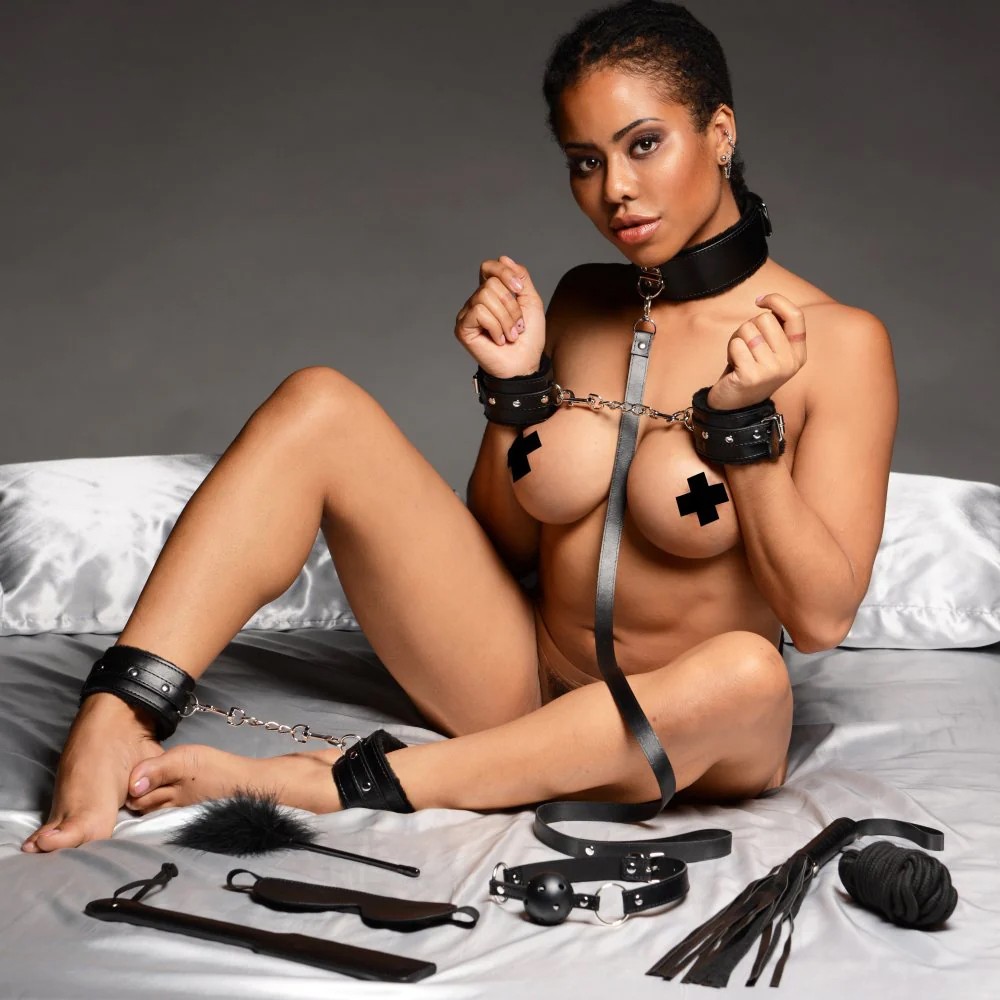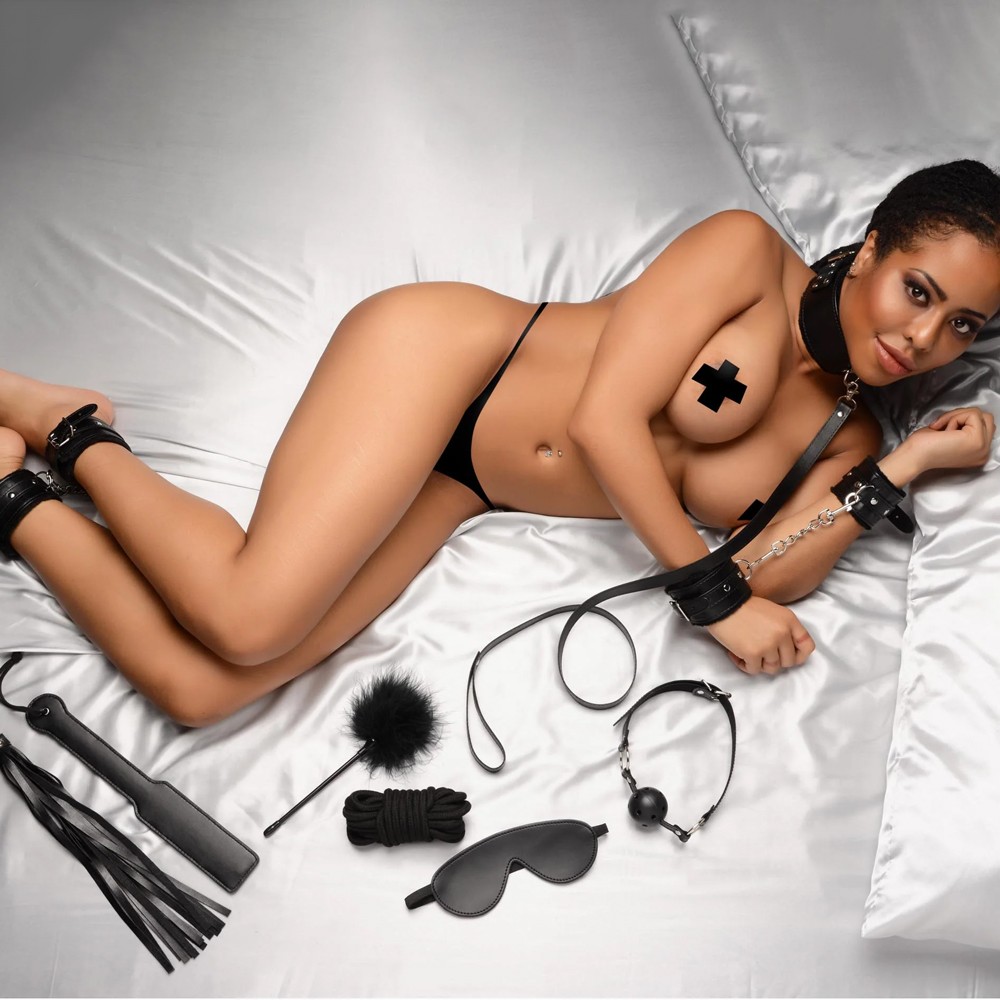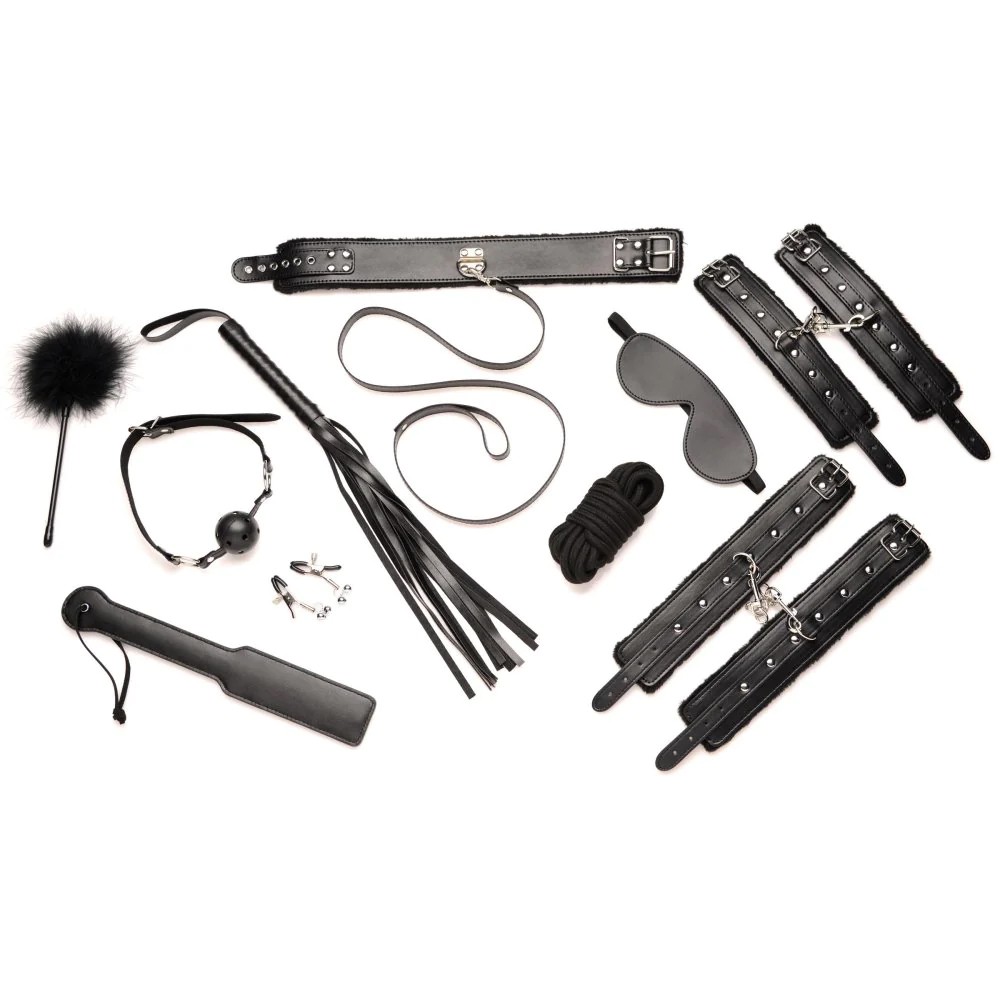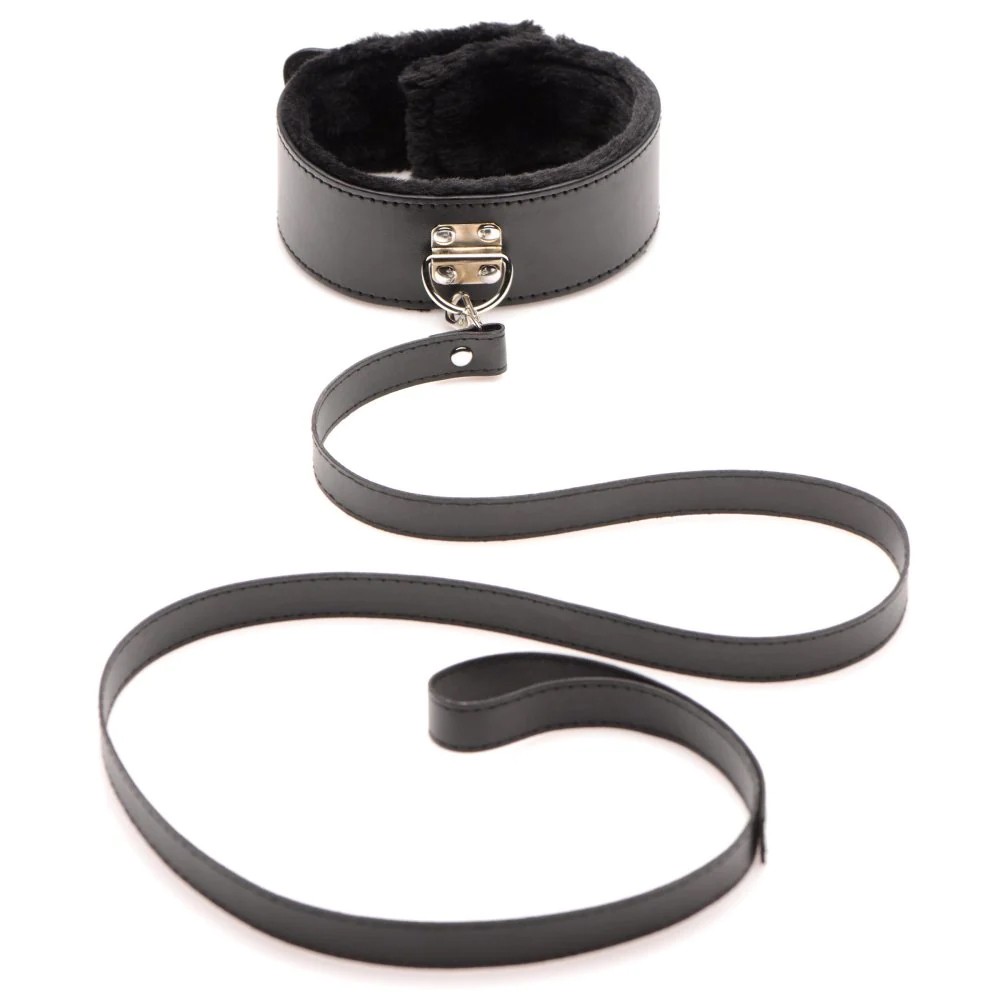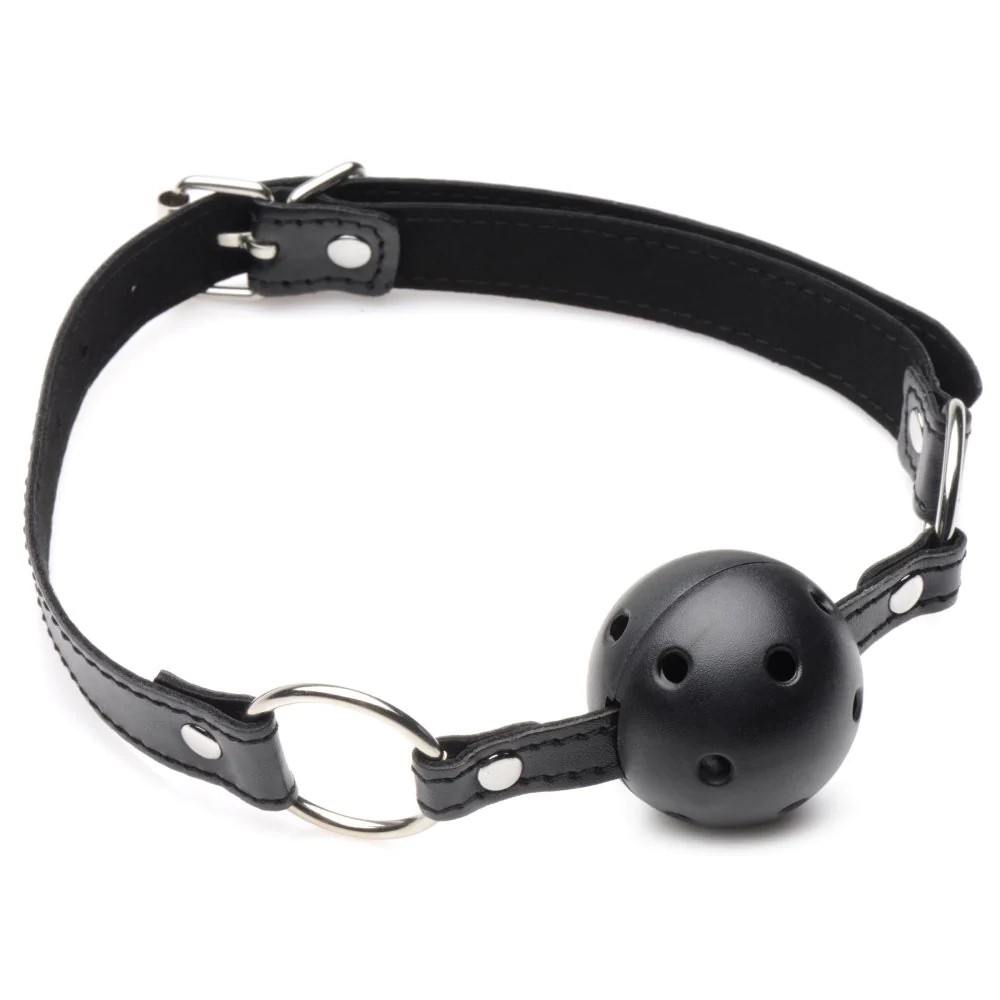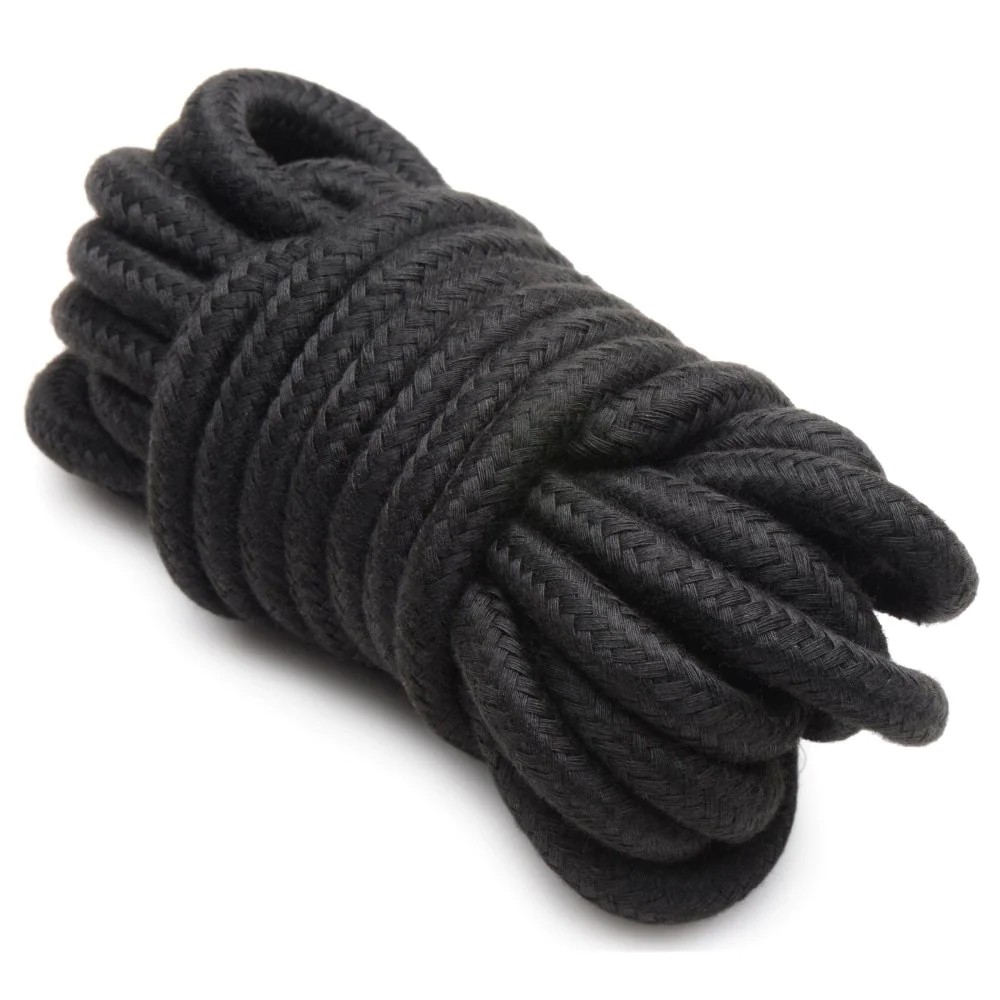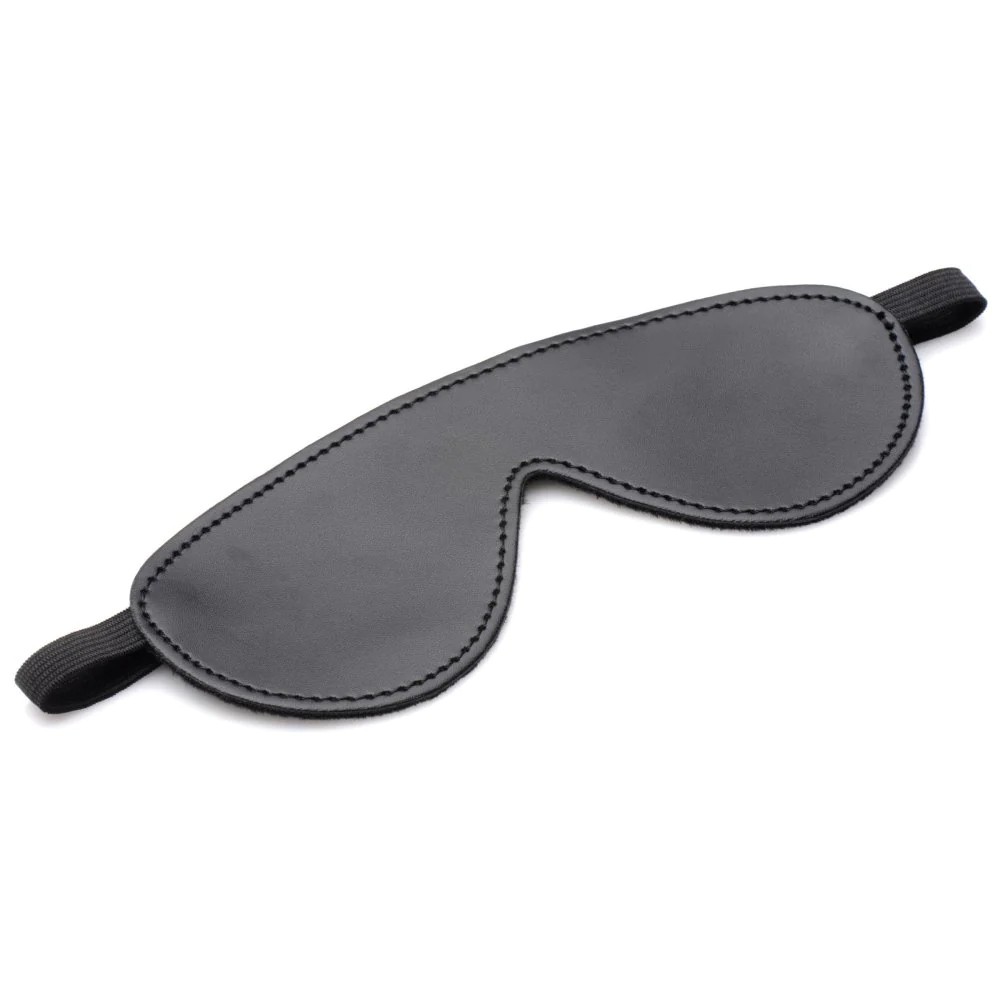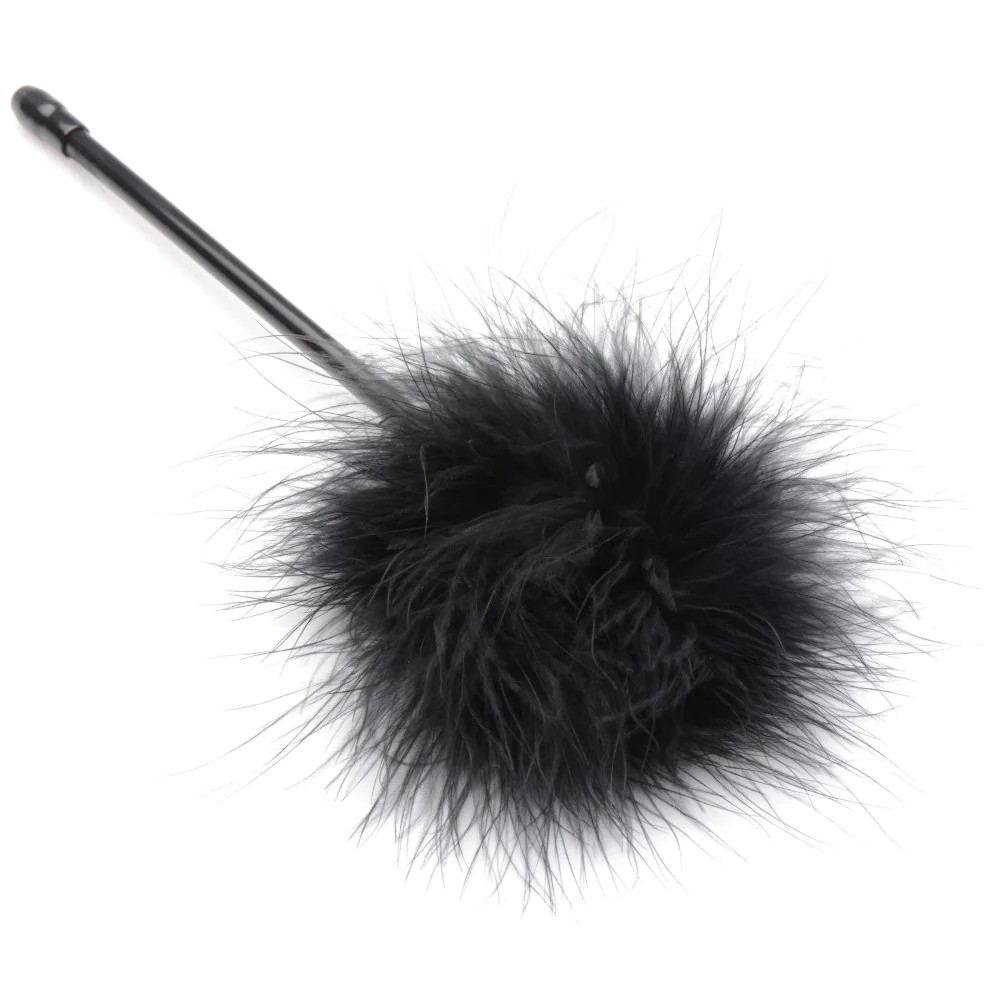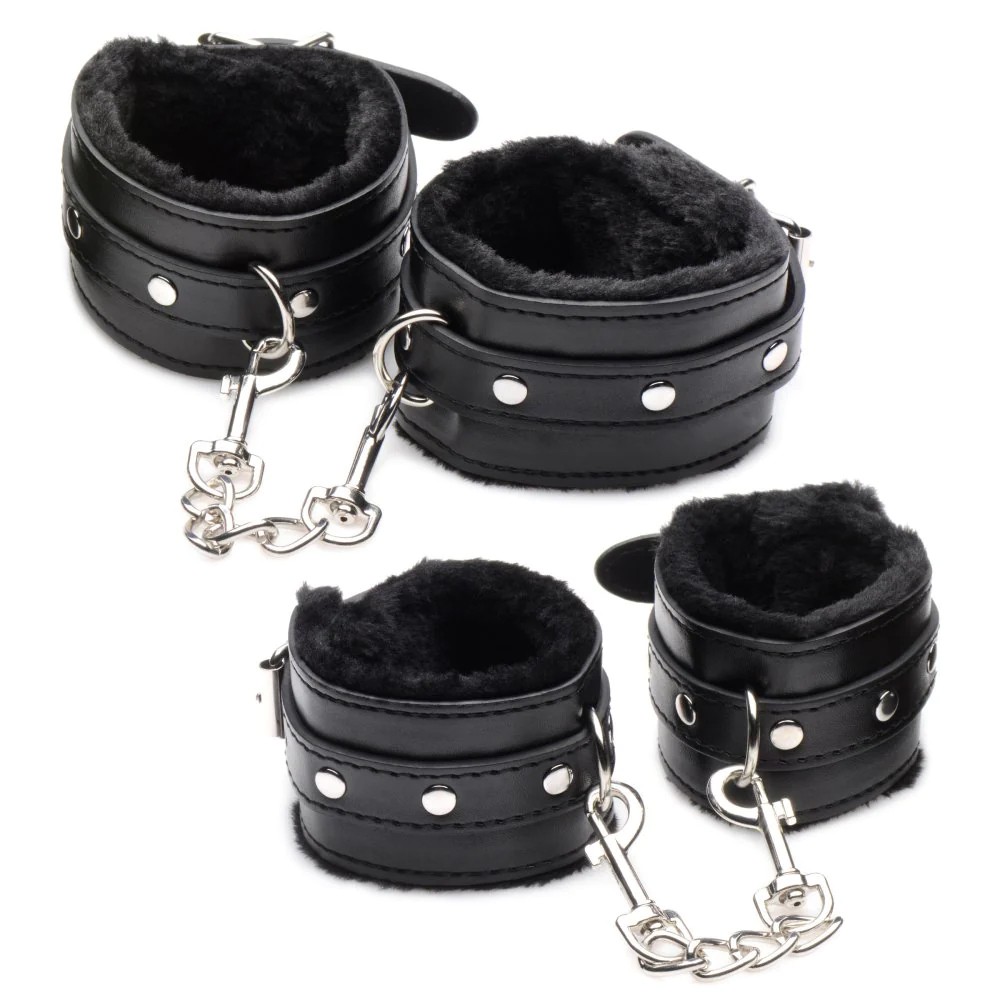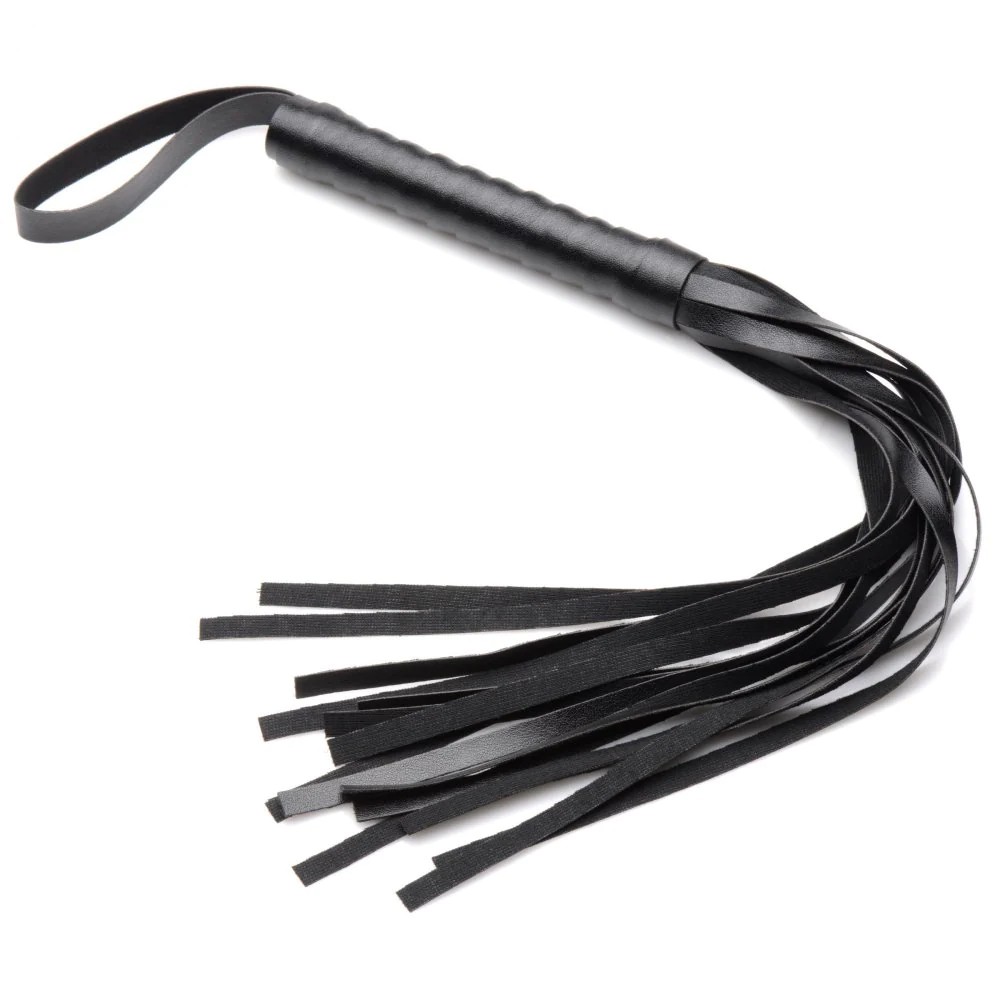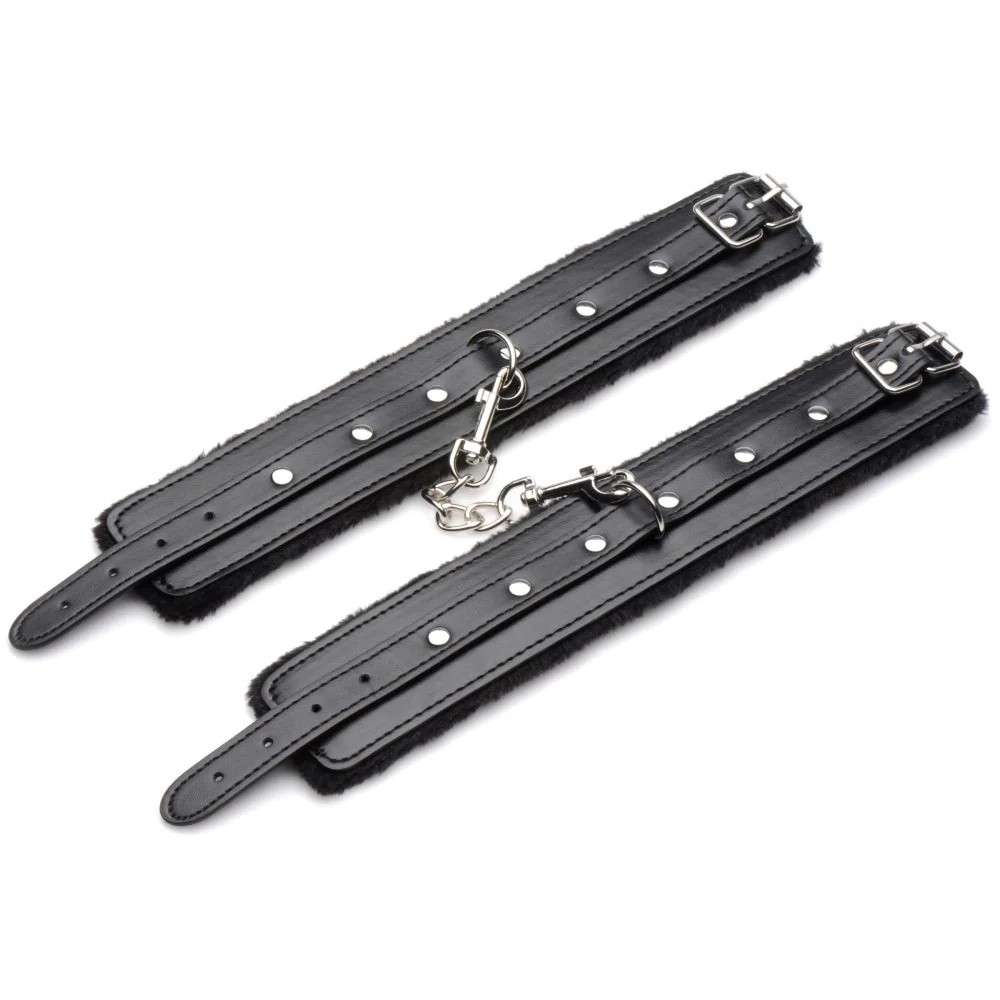 GUARANTEE
1 Year Product Guarantee. If DOA(Dead On Arrival), please contact us within 72 hours of delivery.