Introduction
Discover the pinnacle of pleasure with Hueman Comets Butt Plug Set, an exquisite sex toy designed to cater to all levels of experience - from beginners to connoisseurs of anal play. Made from the most luxurious silicone, these anal plugs boast an enchanting purple-blue galaxy hue that is as unique as it is captivating.
This set comprises 3 different sizes of butt plugs, thoughtfully curated to allow you a personalized journey towards ultimate anal satisfaction. Begin your explorations with the petite variety and progressively ascend to the more substantial sizes at your own pace. Every step of the journey enhances your readiness for diverse anal play adventures.
Designed for everyone, this butt plug set erases boundaries of gender or experience. Whether you are dipping your toes in the waters of anal stimulation for the first time or you're a seasoned aficionado, the Comets set provides an unparalleled experience. Each plug is sculpted with a soft silicone that molds to your body's contours, enhancing comfort and heightening pleasure.
The plugs feature a flat base for stability during use and a tapered tip for effortless insertion. We recommend pairing with a water-based anal lubricant for smooth exploration. The aesthetic appeal of this set also makes it an alluring addition to any bedside collection.
Each butt plug in the set is distinct in dimensions for escalating pleasure: The small size measures 3.94 inches (10 cm) in length and 1.14 inches (2.9 cm) in diameter, the medium size stretches to 4.53 inches (11.5 cm) long and 1.46 inches (3.7 cm) wide, and the large size culminates the set at 5.12 inches (13 cm)in length and 1.81 inches (4.6 cm) in diameter.
The anal toy set is easy to clean: simply wash with toy cleaner and lukewarm water to keep your plugs pristine and ready for future endeavors.
Features
• 3 ascending sizes for progressive exploration
• Crafted from the finest silicone for comfort
• Stunning purple-blue galaxy hue design
• Tapered tip and stable base for easy use
Parameter
Small Plug (Length x Diameter):
3.94 x 1.14 in / 10 x 2.9 cm
Medium Plug (Length x Diameter):
4.53 x 1.46 in / 11.5 x 3.7 cm
Large Plug (Length x Diameter):
5.12 x 1.81 in / 13 x 4.6 cm
Standard Configuration
1x Hueman Comets Butt Plug Set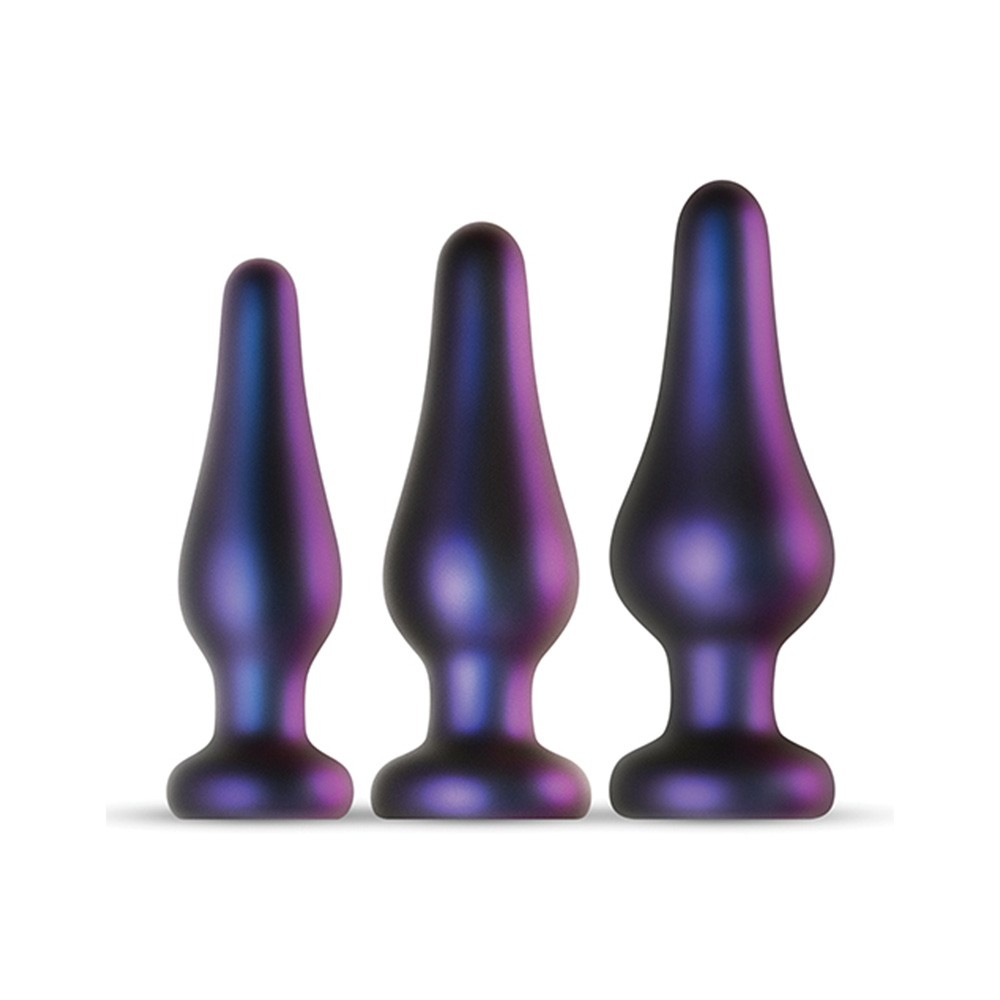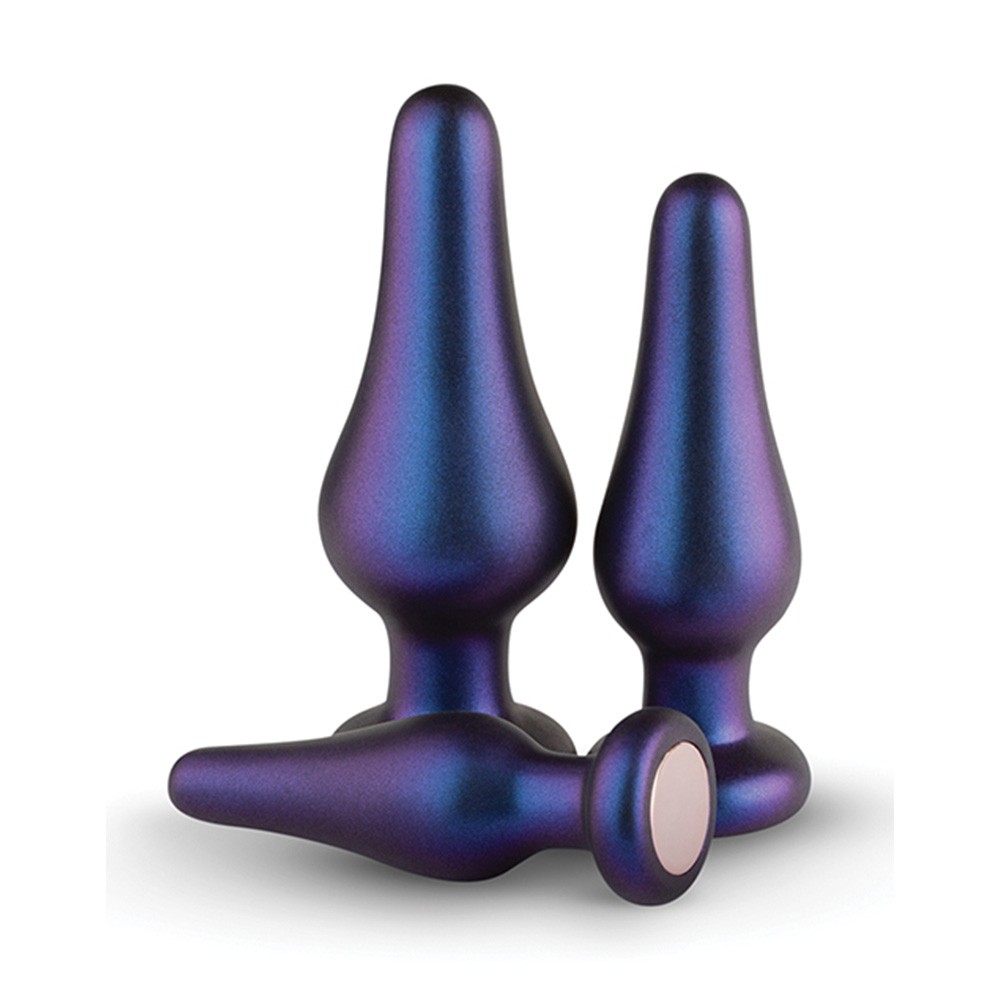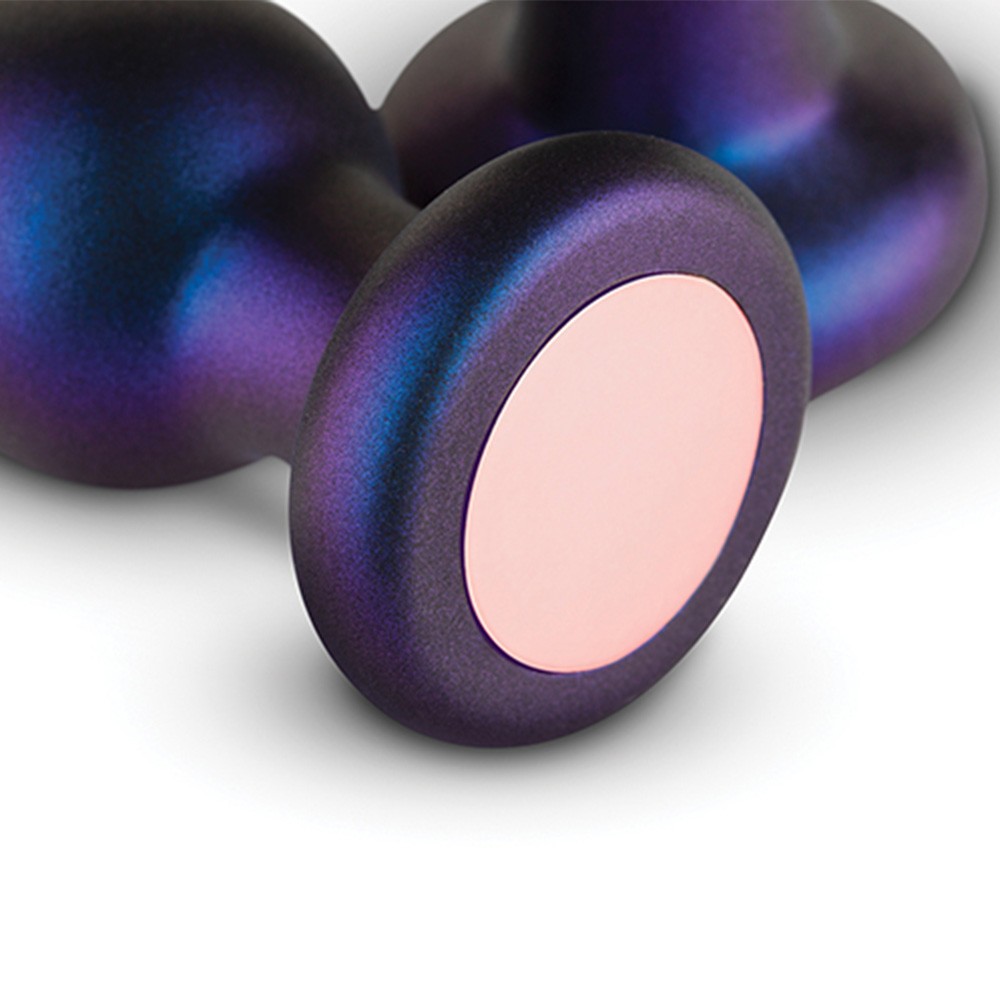 GUARANTEE
1-Year Product Guarantee. If DOA(Dead On Arrival), please contact us within 72 hours of delivery.