Introduction
Unleash the power of scientifically backed pelvic fitness with the KegelSmart™ 2, a revolutionary pelvic floor trainer clinically proven to double your pelvic strength in just 12 weeks. It's not just about strength – this little device also promotes enhanced bladder control, and improves vaginal tightness and tone.
Based on a clinical trial led by Dr. Debra Wickman, MD FACOG, and the Banner University Medicine Institute, 90% of users experienced better bladder control and 94% saw improvement in vaginal tightness and tone. Strengthened pelvic muscles can aid in childbirth, assisting you in controlling these muscles during labor. Post-delivery, Kegel exercises using KegelSmart™ 2 can aid in repairing perineal tissues and reduce incontinence.
Are you struggling with stress incontinence? Regular Kegel exercise with KegelSmart™ 2 can reverse such conditions, brought on by coughing, sneezing, exercising, or lifting. This device helps build strong pelvic muscles, keeping your pelvic organs in their natural position, promoting healthier bowel movement, combatting incontinence, and diminishing discomfort during sex.
Designed with touch sensors, KegelSmart™ 2 registers your pelvic strength and adjusts your exercise level accordingly, ensuring optimal results. Developed alongside gynecologists, this device is made with smooth medical-grade ABS silicone that's 100% body-safe. The intelligent biofeedback program empowers you to combat postpartum urinary incontinence, enhance sexual sensitivity, and regain post-birth vaginal tightness.
Research has shown that 50% of women struggle to perform Kegel exercises correctly without assistance. With KegelSmart™ 2, you have a personal trainer for intimate fitness. The device guides you through every contraction of the exercise routine, ensuring you hold and rest for the appropriate amount of time. KegelSmart™ 2 has your intimate fitness journey covered, gradually progressing from level 1 to level 5, constantly challenging your muscles. It measures the strength and duration of your squeeze and adjusts the routine based on your improvement.
For the best results, we recommend daily usage of KegelSmart™ 2. Once your goals are achieved, maintain the tone by exercising 3-5 times a week. Just like any other muscle group, your pelvic floor muscles require regular exercise to stay toned. Make KegelSmart™ 2 part of your regular exercise routine and experience a new level of intimate fitness.
Features
• pelvic floor trainer doubles your strength after 12 weeks
• 90% improved bladder control
• 94% improved vaginal tightness and tone
Parameter
Standard Configuration
1x Intimina KegelSmart 2
1x Storage Bag
1x User guide
1x Warranty card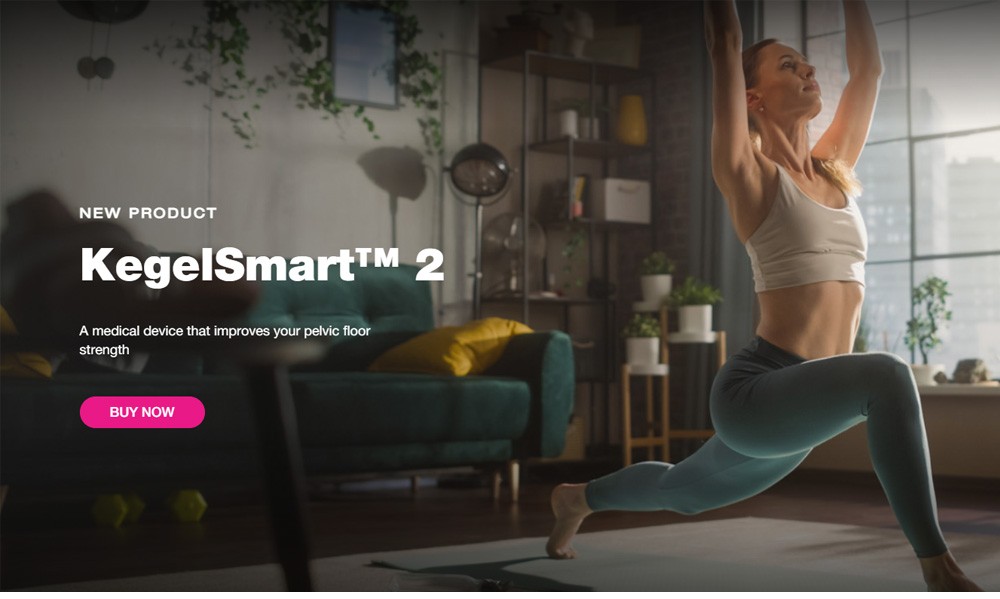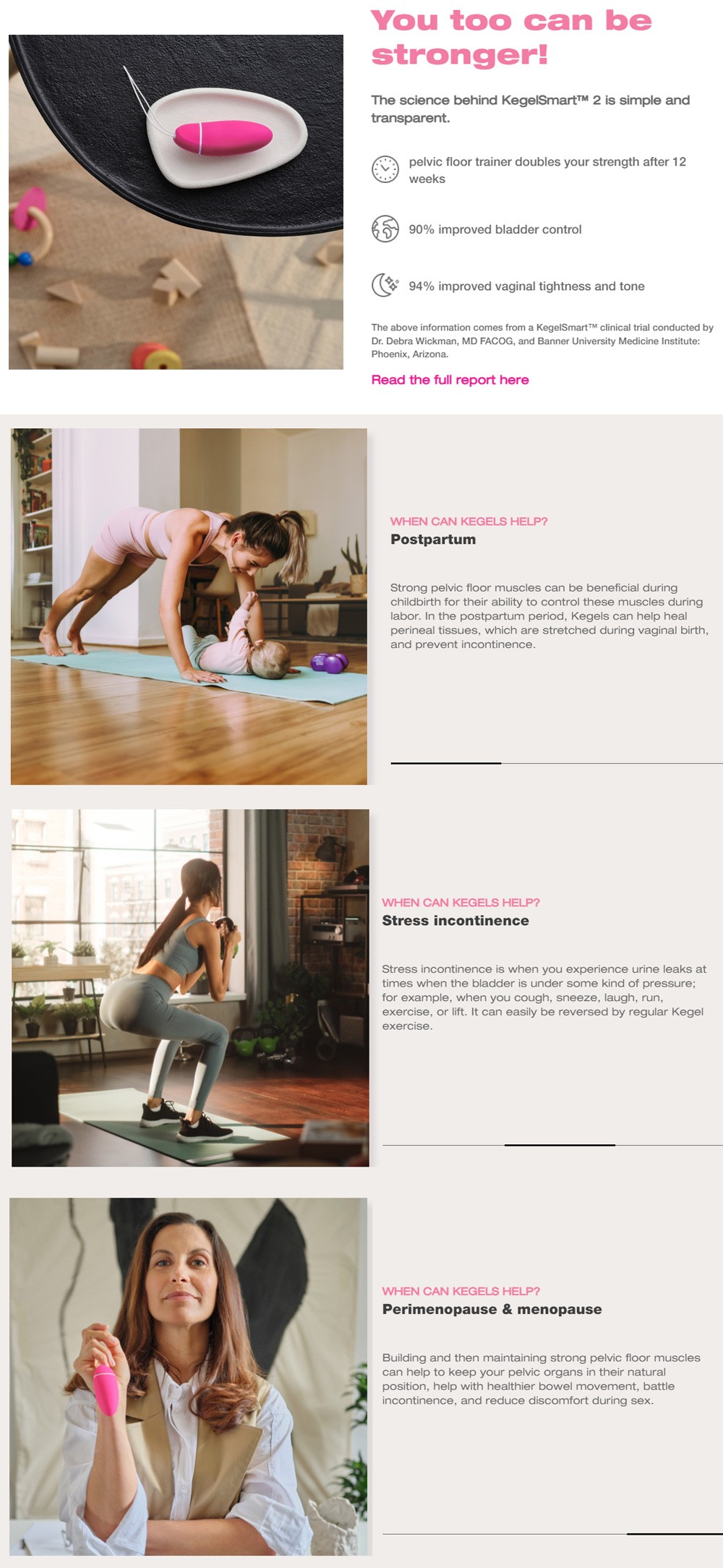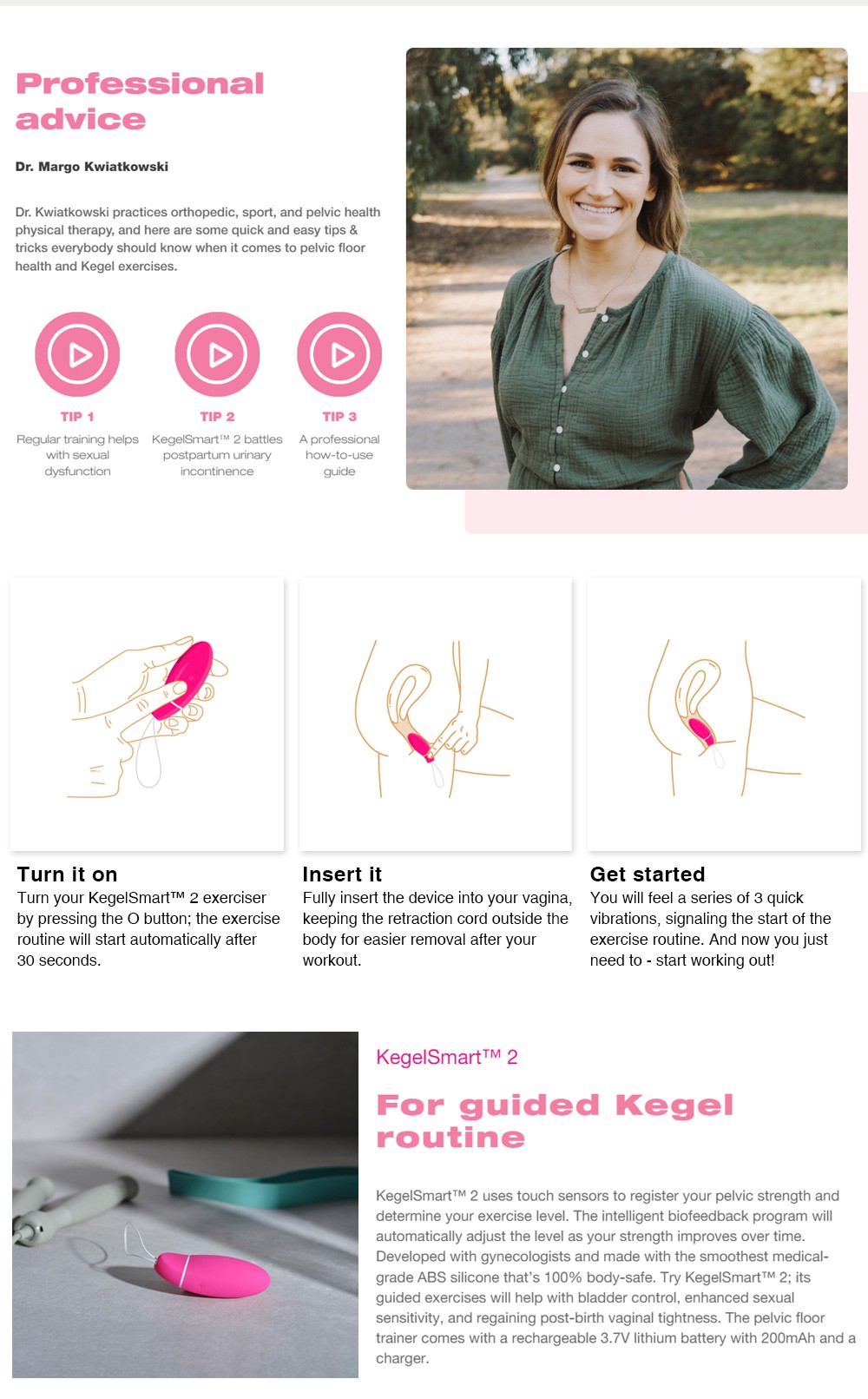 GUARANTEE
1 Year Product Guarantee. If DOA(Dead On Arrival), please contact us within 72 hours of delivery.