Introduction
Indulging in intimate moments should never compromise safety. Introducing our top-tier, antimicrobial toy cleaner — a safe and sexy solution for maintaining the hygiene of your toys, and ultimately, yourself. Completely free from alcohol and parabens, it's the ideal choice to ensure cleanliness before and after each playful adventure.
The secret to a safe and satisfying experience lies in our uniquely formulated cleaner. Being antimicrobial, it efficiently eliminates any unwanted microorganisms from your toys, making your playtime not just enjoyable but also worry-free. What's more, it is alcohol-free, which means it won't harm you or your toys' surface, preserving their original smoothness and functionality.
One of the standout qualities of our toy cleaner is its paraben-free composition. Parabens, often found in many products, can cause skin irritation for some. By excluding this, our cleaner ensures a gentle yet effective cleaning process, making it suitable even for those with sensitive skin.
Ease of use is at the core of our toy cleaner. Its simple, spray-on application ensures you can thoroughly clean your toys without any fuss. Once sprayed, just wipe your toy with a clean cloth and let it air dry. This no-rinse formula saves you time and keeps the process hassle-free.
Compatibility is key when it comes to cleaners, and our toy cleaner truly shines in this aspect. Whether your toys are made of latex, silicone, or rubber, our cleaner is suited for all, ensuring you can enjoy your collection without worrying about their cleanliness.
Features
• Paraben-free
• Alcohol-free
• Antimicrobial
• Compatible with all toys including latex, silicone, and rubber
Parameter
Standard Configuration
1x JimmyJane Antibacterial Toy Cleaner - 5 oz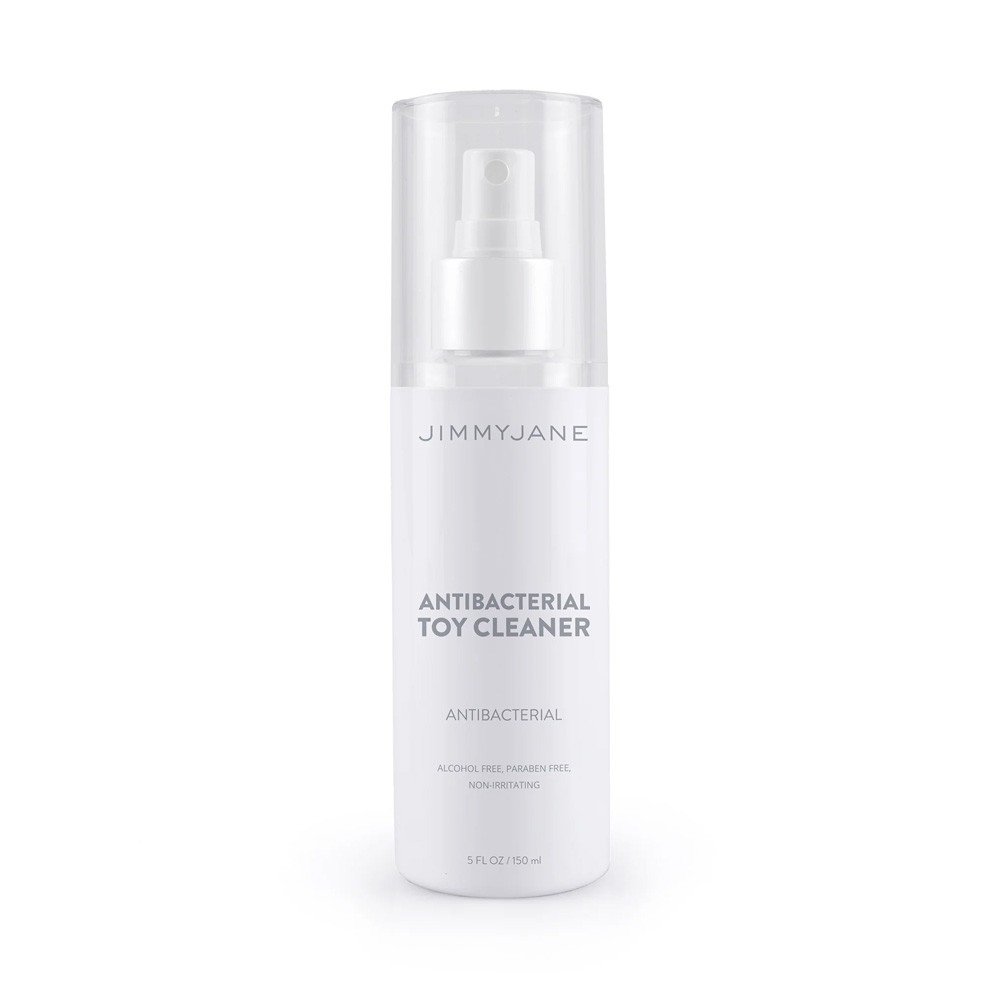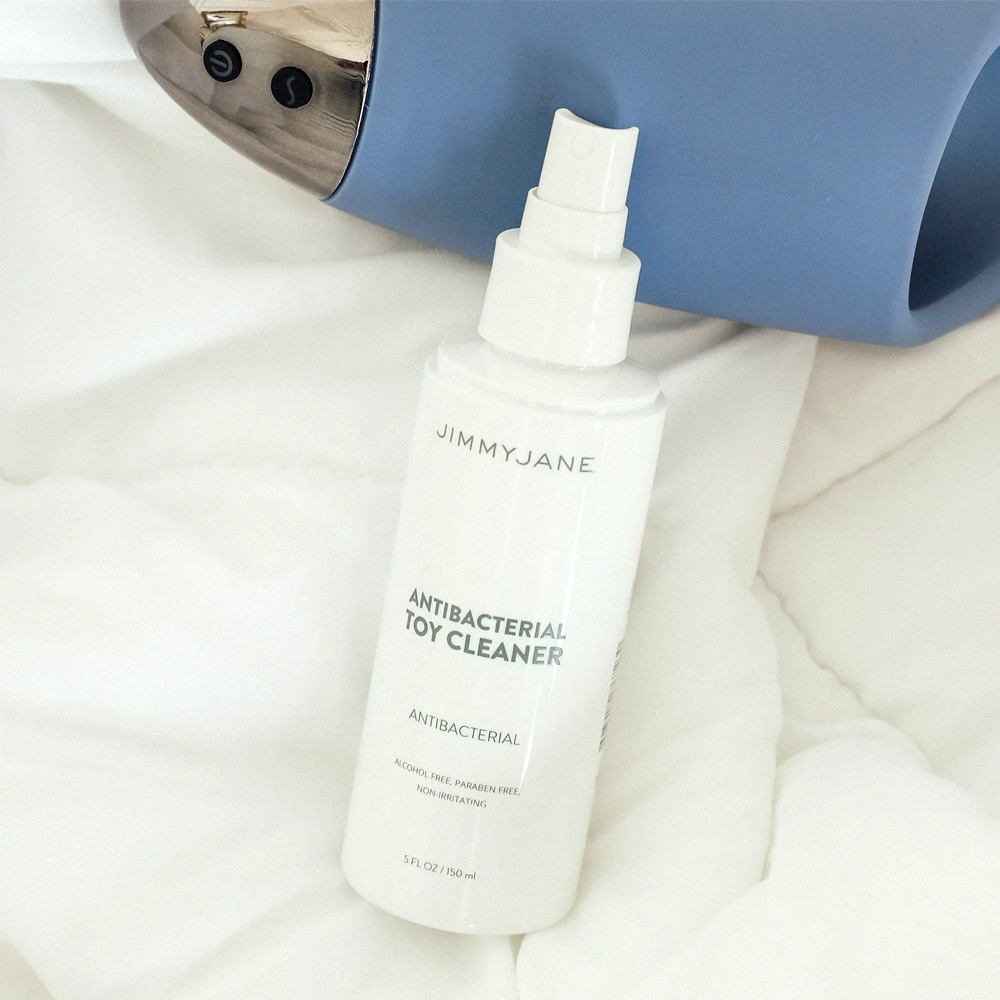 GUARANTEE

1 Year Product Guarantee. If DOA(Dead On Arrival), please contact us within 72 hours of delivery.