Introduction
This is an ultra-thin condom that is sold at a great value. It is ultra-thin, lubricated, or with particles; one box can bring you many different experiences. 24 packs contain 4 kinds of scents, smooth and smooth ultra-thin condoms, moisturizing and smooth. The 32 packs contain 5 different kinds of condoms, including threaded and granular packs, which will gradually give you more sensitive and stimulating orgasms. Both are single packaged and easy to carry. Jissbon condoms are made of natural latex rubber and sex lubricants, smooth and unimpeded, can reduce cross-infection of bacteria to maintain your sex hygiene.
Parameter
Function:
Disease prevention, contraception
Standard Configuration
24pcs/32pcs x Jissbon Condoms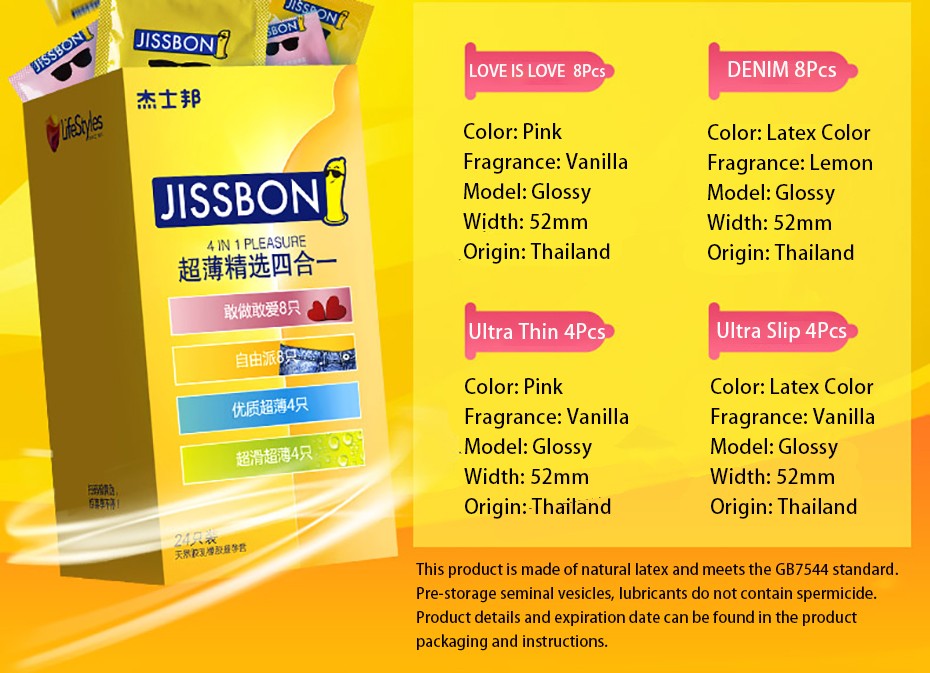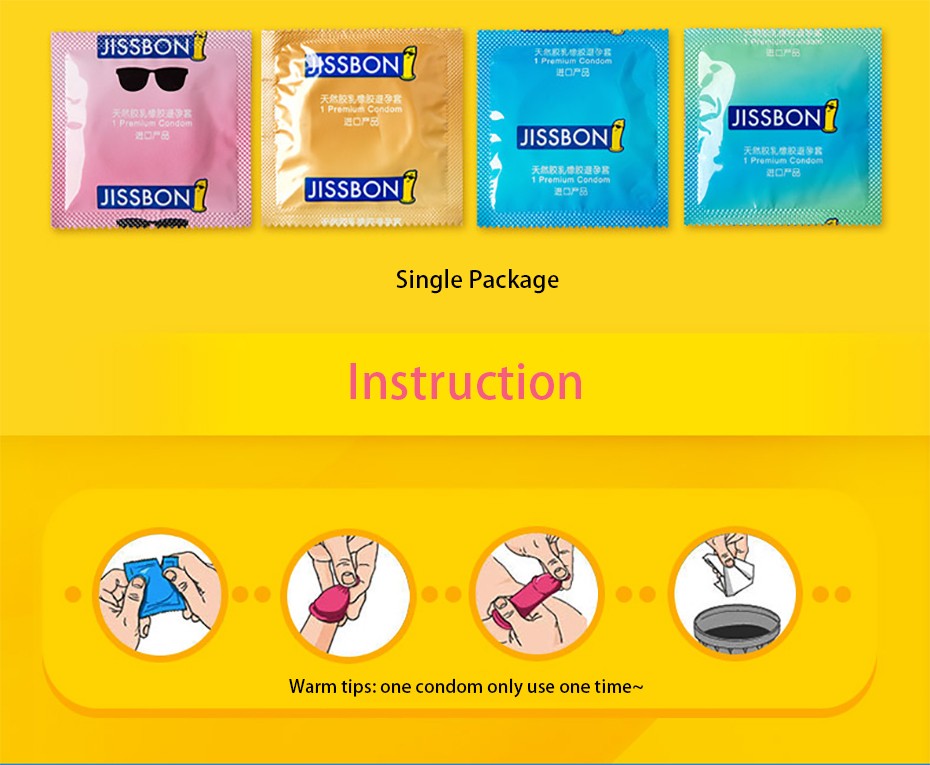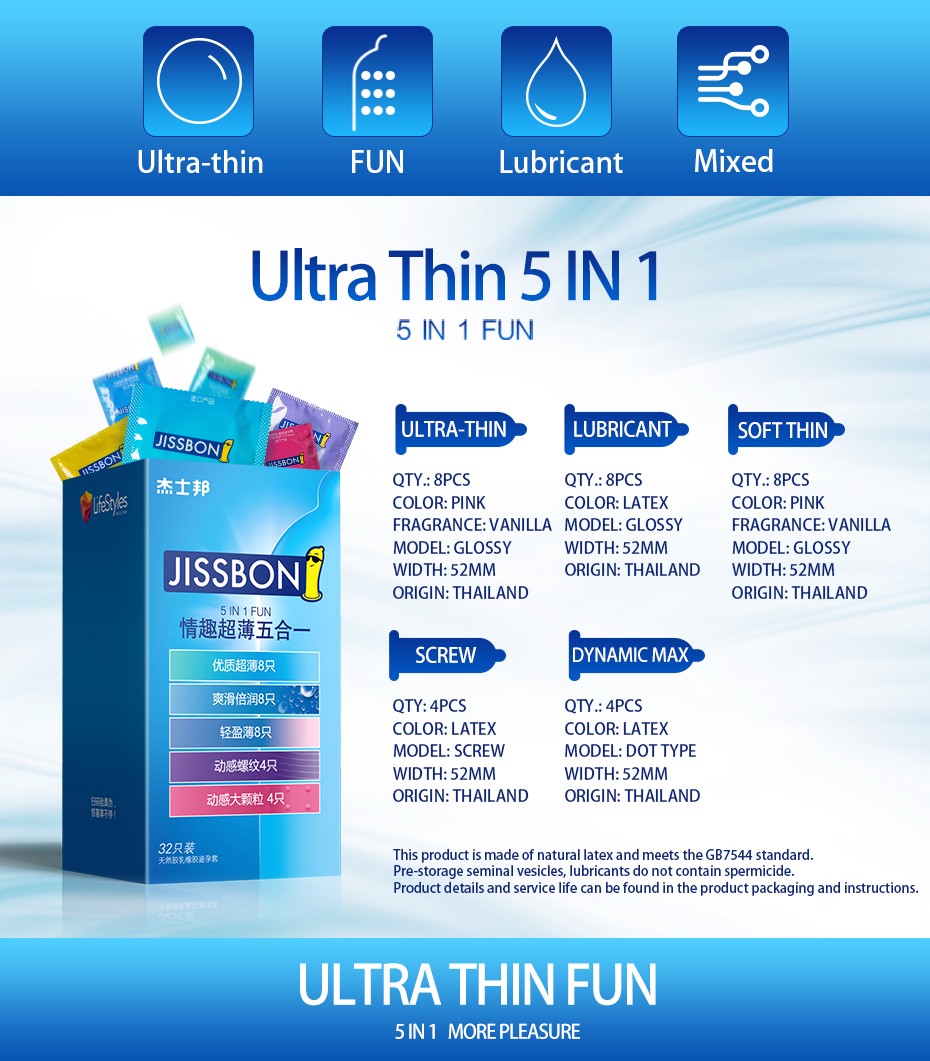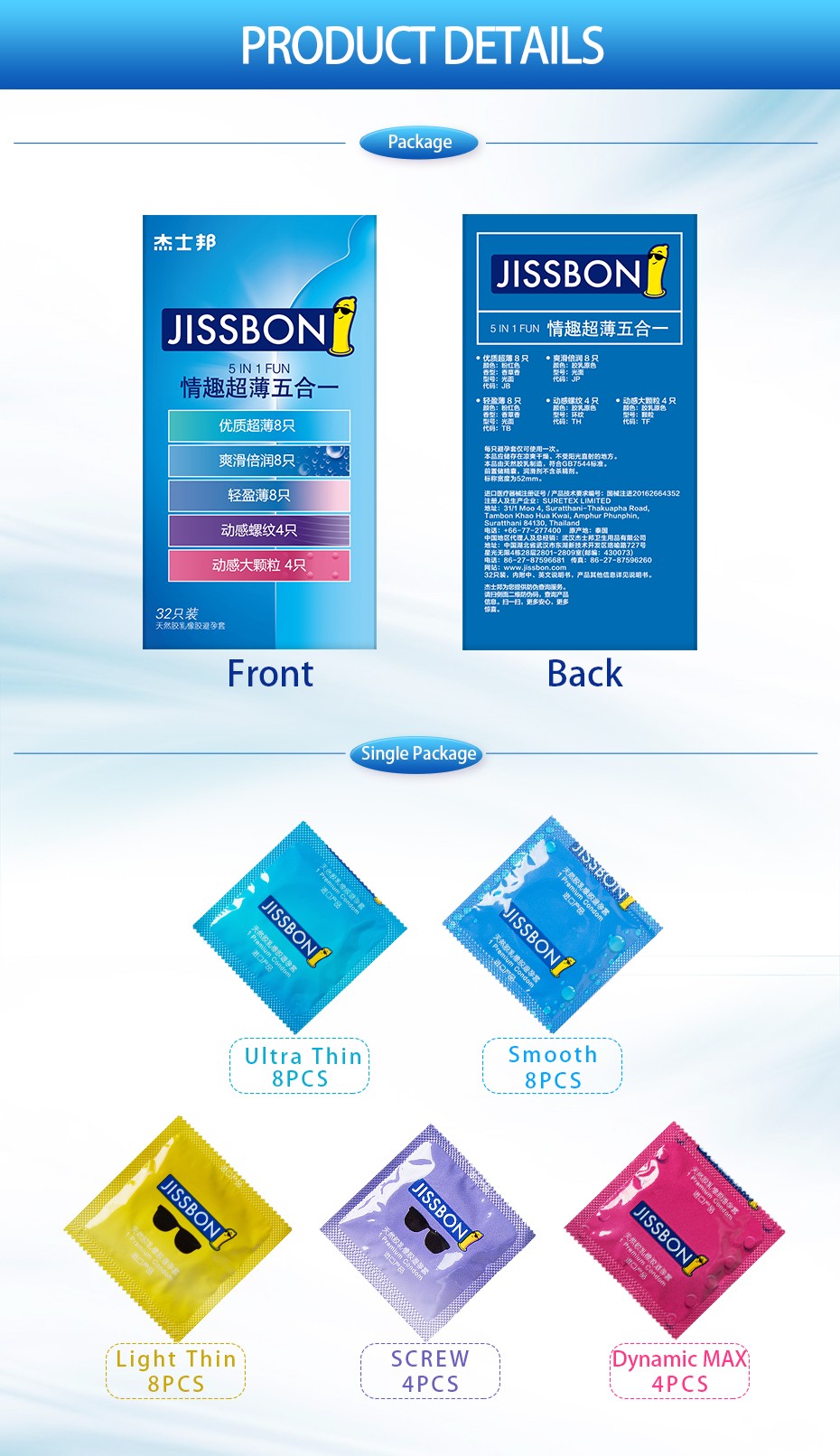 GUARANTEE
1 Year Product Guarantee. If DOA(Dead On Arrival), please contact us within 72 hours of delivery.